World
UPDATE: US President continues to wage war against the election results on Twitter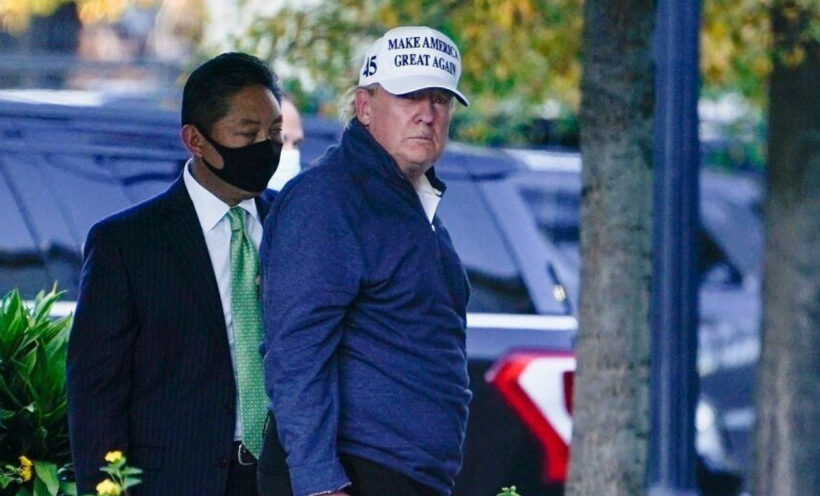 President Trump continues to insist on Twitter that ballots "have not been properly considered" and argues that President-elect Joe Biden's victory is premature. But sources from the President's inner circle are saying that "under some conditions" the president would consider a civil transition of power, accord to Fox News.
At this stage, lawyers representing the Trump campaign have already filed suits in several of the battleground states where president-elect Biden continued to lead, some by a wide margin, some razor-thin, like Nevada and Georgia. The law suits claim instances of illegally-counted votes that have allegedly appeared after election day, last Tuesday, and that their nominated poll watchers were blocked from overseeing the counting of votes.
Last night the President continued to conduct his presidency via Twitter.
"The observers were not allowed into the counting rooms. I won the election, got 71,000,000 legal votes. Bad things happened which our observers were not allowed to see."

The Tweet includes a note from Twitter that the claim about election fraud is disputed.
"Never happened before. Millions of mail-in ballots were sent to people who never asked for them!"
But sources are today maintaining that Donald Trump plans to "graciously concede and commit to a peaceful transfer of power", once his campaign's legal challenges are settled and there is no other path to a second term.
Just hours ago the President returned from a round of golf. He arrived back at the White House and walked past hundreds of Biden supporters displaying signs like… "You're fired", "Good Riddance" and "Pack your shit and go".
A recount has already been called for the state of Georgia but election pundits say that it's unlikely the recount would change the results.
Earlier Tweets from the President accused the former VP, and now president-elect, Joe Biden of "rushing to falsely pose as the winner". Another Tweet said that his campaign will"start prosecuting our case in court to ensure election laws are fully upheld and the rightful winner is seated".
"It remains shocking that the Biden campaign refuses to agree with this basic principle and wants ballots counted even if they are fraudulent, manufactured, or cast by ineligible or deceased voters."
"Only a party engaged in wrongdoing would unlawfully keep observers out of the count room, and then fight in court to block their access."
President-elect Biden has passed the magic 270 Electoral College votes as media organisations have called the states after, mathematically, there is no path to win for the incumbent president.