A word from the cockpit – end of year report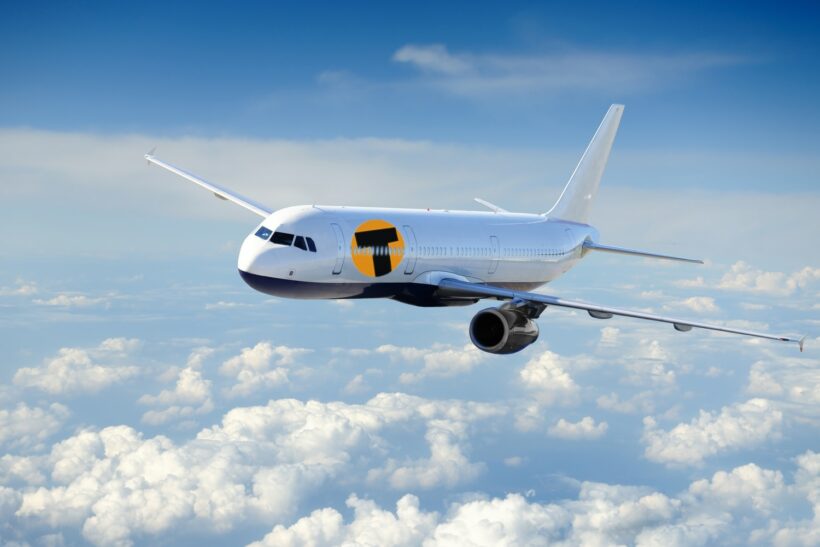 In a bit of a break from the usual news, here's a quick update about what we've been doing in the past 12 months and what we're up to in the next few months.
For those of you that have returned from the moon, a joint venture company and The Thaiger Co. Ltd., acquired the digital assets of Phuket Gazette Co. Ltd. at the end of July this year. Since then we've redesigned the web-platform to provide a better web experience with a combination of local news, lifestyle & travel information, Top Ten 'stuff' around Phuket and our daily TV news 'Thaiger Today'. You'll notice the new platform works really well on your smartphone and is super easy to navigate.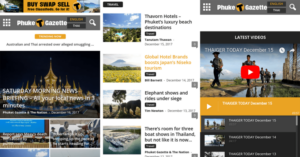 It's been an almost vertical learning curve and we continue to learn more about what you want and better ways of delivering it to you.
Since August we've launched 'Thaiger Bites', the single most definitive list of eateries, coffee shops, cafés and bars around the island – over 2,400 on the list and very interactive on your laptop or smartphone. In months to come it will get even better with new reviews and updates with photos and info from our participating restaurants.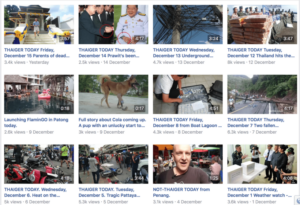 We've also launched our free classifieds and jobs pages, already the island's most popular 'click' for classifieds and jobs with some more refinements on the way to make it even easier to list and find things on the two pages.
At the start of December we launched our Thai-language news page which is an important product as we reach out to our Thai peers along with the accompanying Facebook page. Our Thai-language products will continue to grow organically as we take on more Thai staff to deliver the news and information from the island. We're very proud to be offering both English and Thai news and information for the island we call home.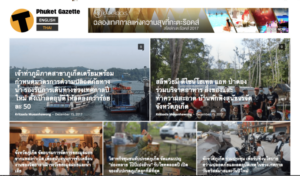 We've also snuck in a new 'Daily Morning News Briefing', a quick and convenient guide to all the day's important local news stories at 8am – seven days a week. It's designed to be read in 3 minutes – maybe 4 minutes if you're enjoying a cup of coffee at the same time.
In the next three months we have two very powerful new additions to the website – an event/social page where you'll be able to list events, search for coming events and then see all the photos and videos after the event's over. The other mega news is the launch of our very own Thaiger Property page which will provide free listings for Phuket properties and kick off with an astonishing 8,200 property listings on the island (yes, there's plenty for sale and some bargains to be had!). Thaiger Property will give buyers and sellers an unprecedented reach for local property, in Phuket and Thailand's other hot spots.

Our original radio station, The Thaiger 102.75 FM, is now 14 months old and continues to thrive. It will have a new sister early in 2018.
Three things about our business as it continues to grow…
Firstly, it's all about YOU. With the benefit of instant feedback, good and bad, we're acutely aware of what you want and we listen when we get things wrong and appreciate your positive feedback when we get it right. Our business is completely transparent – the clicks and views on our stories and videos are open public knowledge, there's no making up numbers or faking this information. It's a good thing and allows us to fine-tune the product to better suit your needs.
Secondly, we are consumers too and we know that advertising on some websites can really detract from the experience. We promise never to insert ads in the middle of stories and ruin your reading experience. We also have a limit on the number of ads on our pages – there's never more than two ads on any page – these are premium positions for our advertisers and we hope you take the opportunity to enjoy their products and services. Pop-ups and pop-offs are just a part of our new digital life but you'll notice that we've kept advertising to a minimum to create the least disruption to our readers and the best opportunities and value for our advertisers.
Finally, you see a lot about 'The Thaiger' brand creeping into the Phuket Gazette webpage. Whilst the Phuket Gazette brand has been around for 24 years as Phuket's news leader, it's also time for a single brand to cover all our assets – web pages, Facebook pages, Apps, YouTube channels and our radio stations. The Thaiger is a national brand that allows us to scale our products into other markets – it's difficult to have 'Phuket Gazette' in Chiang Mai or Pattaya! This will be a gentle evolution, not a revolution, and we promise to preserve the archive of the Phuket Gazette's stories and articles that served an entire generation of readers on the island.
Sit back, secure your tray table and hang on for the ride ahead. The entire team at Phuket Gazette and The Thaiger are very excited to have you come along with us on the journeys ahead.
On behalf of Noom, Sert, Donna, Garry, Gerry, Kamin, Kritsada, Sue, Darren, Alex, Keri, Matt, Randy and our affiliates, we would like to sincerely thank our sponsors, listeners, readers and viewers for their support throughout 2017, wish you a merry Christmas and a happy and healthy 2018.
Tim Newton, Managing Director, The Thaiger Co. Ltd.
25 year old dugong washes ashore in Krabi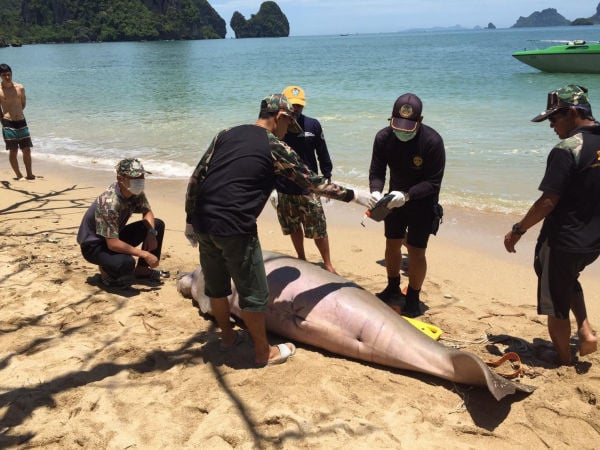 PHOTO: Sitthichai Sikhawat
A 240 kilogram, 2.6 metre long adult male dugong has been found dead after being washed up on Rai Lay Bay in Krabi yesterday afternoon. The announcement was made by Hat Noppharat Thara–Mu Ko Phi Phi National Park head Worapot Limlom.
The dugong, thought to be around 25 years old, was swept ashore at Ton Sai Beach in tambon Ao Nang around midday, prompting villagers to alert the park officials. The animal had bruising on its left fin.
Officials suspect it had died not long before the carcass was discovered. Park officials later contacted the Phuket Marine Biological Centre to collect the carcass for autopsy to determine the cause of death.
Internet dugong baby star 'Marium' died on Friday after succumbing to the ingestion of plastics. Read that story HERE.
SOURCE: The Nation
PM calls for Thai Army's support on drought, security and tourist safety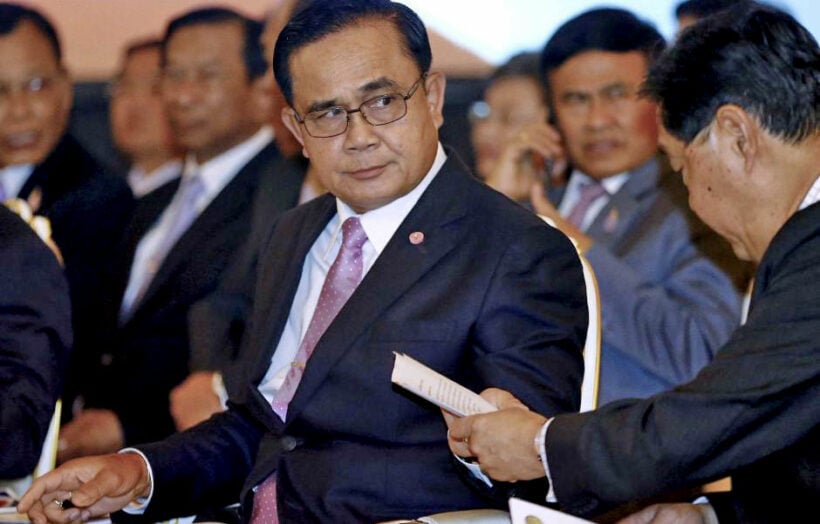 The Thai PM has chaired the first Defence Assembly session in his role of Minister of Defence, urging the armed forces to support the government's work in realising policies such as cybersecurity enhancement, drought mitigation, and tourist safety.
In the first Defence Assembly session, PM Prayut Chan-o-cha urged leaders of the armed forces and related departments to work in unison to support the government's policies, especially on cooperation with the Ministry of a Digital Economy and Society, the National Security Council, and other agencies, on the enactment of cybersecurity related bills. He called on them to come up with suitable responses to cybersecurity threats in the future.
The PM directed the armed forces to respond to natural disasters, particularly drought, and set up drought mitigation centers in affected provinces to work with related agencies.
Prayut then urged the defence agencies to implement measures to ensure tourists' safety in compliance with the government's policy promoting tourism as a means of distributing income to people in local provinces. He urged the Internal Security Operations Command, working with local government agencies and private firms, to create safety measures suitable for each area, especially in popular tourist provinces.
SOURCE: National News Bureau of Thailand
Australian bailed bikie boss refused entry into Thailand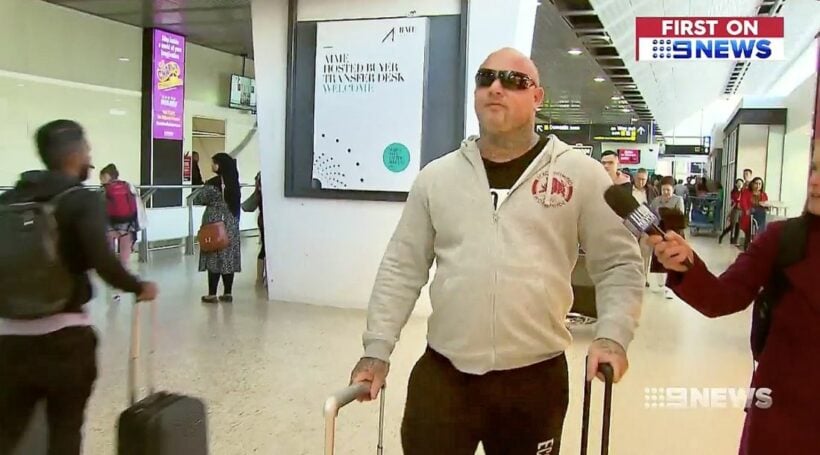 SCREENGRAB: 9news.com.au
The leader of an Australian outlaw motorcycle gang, Mick Murray, was turned around at the border in Thailand, despite his bail conditions allowing him to leave Australia for travel. The Comanchero bikie gang president, facing more than 100 fraud charges, had his bail conditions varied by the Melbourne Magistrates Court last Wednesday so he could travel to Thailand and Dubai.
Murray flew to Thailand on Thursday night, where he had planned to spend five nights, before a 10 day holiday in Dubai.
But he arrived back at Melbourne Airport on a Thai Airways flight about noon on Saturday after Thai authorities turned him around at Suvarnabhumi Airport in Bangkok.
Among other charges, he is accused of having associates falsify a loan application to a car-leasing company on his behalf and allegedly owes the Australian Taxation Office $1 million.
Although police failed to have the changes to his bail halted, Mick will have to stay put in Australia for the time being, arriving back at Melbourne's Tullamarine Airport on Saturday.
A spokeswoman for the Victoria Police says that the man had been refused entry into Thailand.
"This is a matter for the Thai authorities."
SOURCES: 9news.com.au | theage.com.au