"Myanmar must be held accountable" – Fortify Rights Report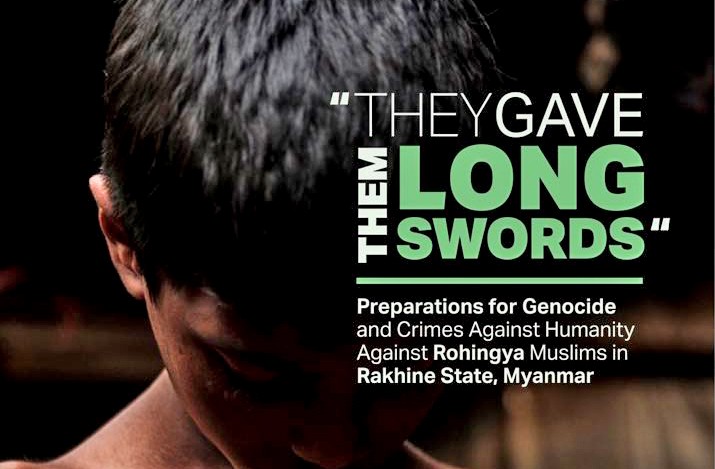 The Fortify Rights report is out. It names names and specifies responsibilities for the ongoing persecution of Myanmar's Rohingya. The Nation's Wasamon Audjarint and Sandy Leegumjorn compile this report about the document and its implications for Myanmar's military.
The international community must hold Myanmar accountable for the military-planned genocide of the Rohingya minority, a report unveiled yesterday said, describing the killings as "extensively and systematically planned".
The Fortify Rights report specifically identifies 22 military and police officials who it says were responsible for overseeing the crackdown. The report claimed there were reasonable grounds for the International Criminal Court (ICC) to issue arrest warrants against the perpetrators for crimes against humanity. It also called on the UN Security Council to immediately refer the situation to the ICC. The report calls on ASEAN, of which Myanmar has been a member since 1997, to hold an emergency meeting and develop an action plan to address the Rohingya crisis as well as to ensure international justice and accountability.
"ASEAN has a particular role to play in ending these atrocities. Governments have the ability to persuade all members of the UNSC to support an ICC referral vote or at least abstain from blocking it," said Matthe Smith, Fortify Rights' CEO.
"In its capacity as an ASEAN member, Malaysia under the new administration appears to be positive in pursuing the issue and bringing a solution," the NGO's Malaysia-based legal director Eric Paulsen said.
"It's going to be a huge step, but ASEAN must collectively do better and get Myanmar to take account of their crimes."
The 160 page report identifies 22 military and police officials who, according to the NGO, had "command responsibility for the clearance operations in northern Rakhine state".
Included in the list are Myanmar's top brass: Commander-in-Chief Sr General Min Aung Hliang, Deputy Commander-in-Chief V Sr General Soe Win, and the Joint Chief of Staff of the Army, Navy, and Air Force General Mya Tun Oo.
The report entitled "They Gave them Long Swords", describes how Myanmar authorities provided weapons and quasi-military training to non-Rohingya citizens in northern Rakhine state months before the attacks started. They also collected sharp or blunt objects from the Rohingya to "disarm" and weaken them, block access to humanitarian aid and restricted access to journalists and human rights monitors before the attack.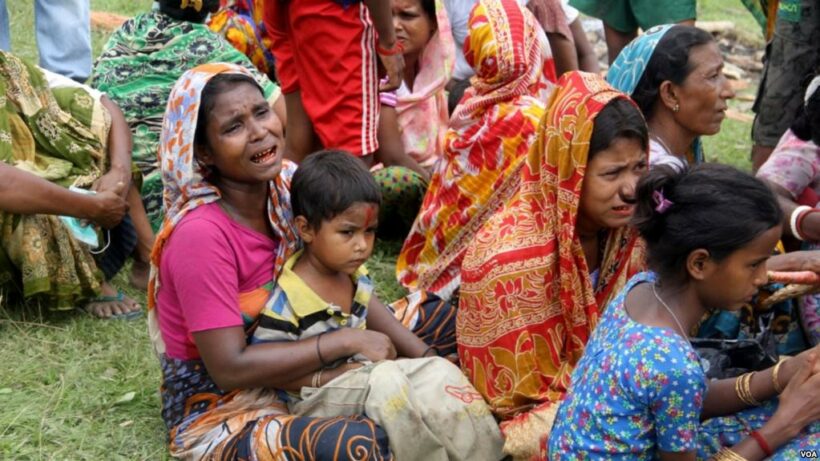 PHOTO: VOA
The report documents how Myanmar authorities committed mass killings, rape, and arson attacks against the Rohingya in Maungdaw township in October and November 2016. They also made preparations to commit another attack that extended throughout Maungdaw, Buthidaung and Rathedaung, all townships in northern Rakhine.
The report says that the Myanmar government's action could fit within the UN's Framework for Analysis of Atrocity Crimes as "preparatory actions" for genocide and crimes against humanity.
According to United Nations reports, in the months up to January 2018 almost 690,000 Rohingya escaped or were driven out of Rakhine and sought refuge in Bangladesh as refugees to escape continuing attacks. The report says that at least 27 Myanmar Army battalions of up to 11,000 soldiers, along with at least three combat police battalions of some 900 police personnel, were involved in the uprooting operation.
During a press conference to launch the report yesterday at the Foreign Correspondents' Club of Thailand, a Rohingya man identifying himself as "Hajismal" affirmed that what had happened was "a 100 per cent genocide that they have done against us".
"I didn't know the meaning of the term 'genocide' at first. I asked its meaning from my Thai friend, who explained to me that it involves serious human-rights violations. I then became certain that what I had experienced was nothing else but genocide," Hajismal said.
"My family members were also killed. Some of our people still remain in Rakhine state and are being killed day by day," he added.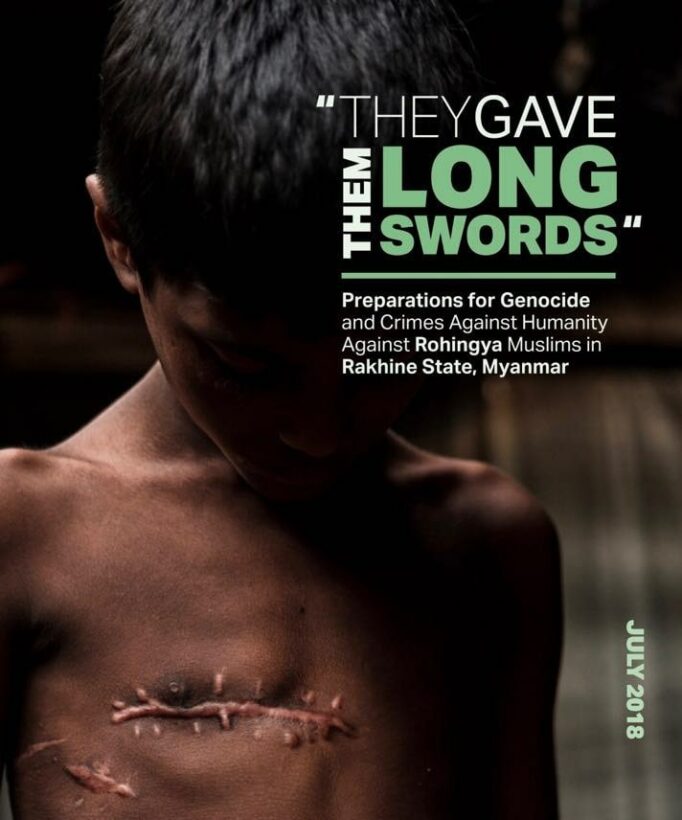 SOURCE: The Nation
Keep in contact with The Thaiger by following our
Facebook page
.
Never miss out on future posts by
following The Thaiger
.


Find more SE Asian News courtesy of The Thaiger.

Broke? Find employment in Southeast Asia with JobCute Thailand. Rich? Invest in real estate across Asia with FazWaz Property Group. Even book medical procedures worldwide with MyMediTravel, all powered by DB Ventures.

Technical issues force Singapore aircraft to land on Malaysian highway – VIDEO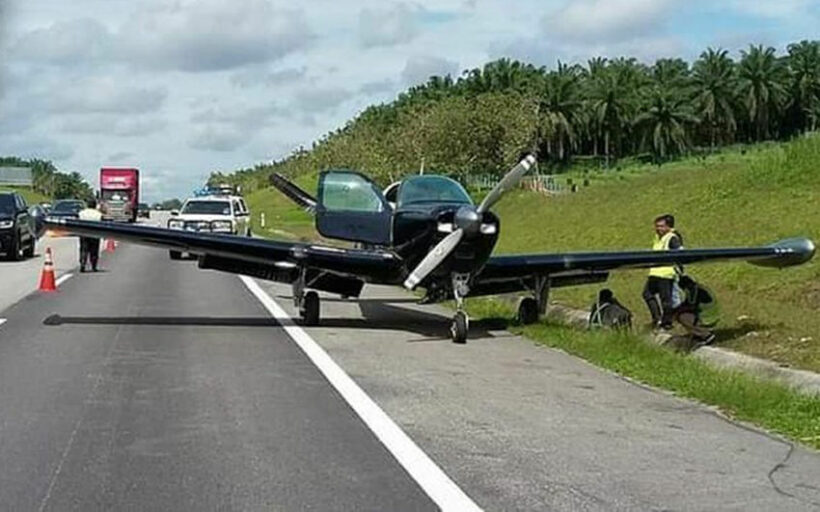 A single-engine prop plane from Singapore has been forced to make an emergency landing on a Malaysian highway due to technical difficulties. A report in Coconuts says the aircraft touched down on the hard shoulder of a highway in Johor, as cars sped past. The 2 pilots on board are believed to be in stable condition.
Chester Voo, CEO of Malaysia's aviation authority, says an investigation has been launched to determine what went wrong with the plane, which has now been removed.
"Search and rescue teams have completed all required tasks. The investigation will be conducted by the Air Accident Investigation Bureau under the Ministry of Transport, Malaysia."
It's understood the plane left Seletar Airport in Singapore and was flying to Melaka when the pilots contacted Air Traffic Control at Johor, requesting permission to land at Senai International Airport, due to technical problems. However, Voo says the aircraft did not make it to the airport before it had to land on the highway.
Meanwhile, Thomas Ong from Premier Aero Singapore, who provide services at Seletar Airport, says his company provided immigration assistance to one of the pilots prior to departure, but doesn't know what happened to cause the emergency landing.
"We only assisted Dr Yang in immigration formalities with the Seletar Airport Authority for his arrival and departure."
SOURCE: Coconuts
Keep in contact with The Thaiger by following our
Facebook page
.
Never miss out on future posts by
following The Thaiger
.
Singapore – Hong Kong travel bubble delayed due to Covid rise in HK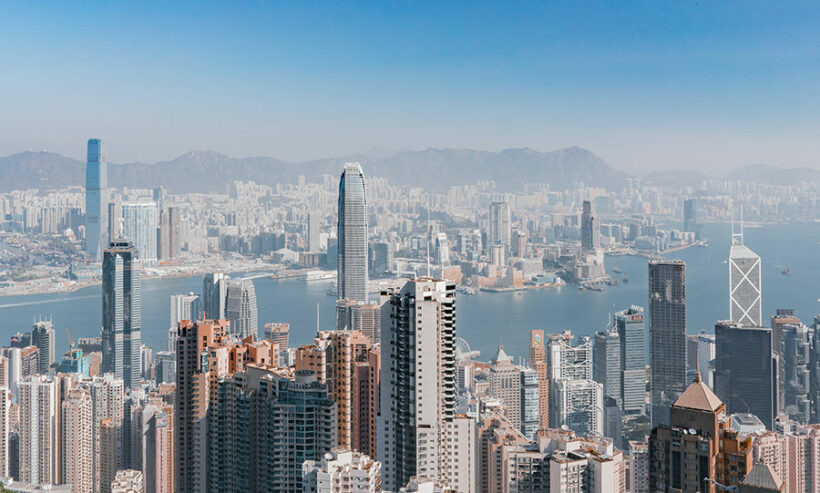 Singapore and Hong Kong have agreed to delay their travel bubble plans as Hong Kong experiences a jump in Covid-19 cases. Although case numbers in both cities are nowhere near as serious as what's currently being seen in places like Europe and the US, officials are erring on the side of caution and postponing the plan by at least 2 weeks.
The travel pact would have allowed people to travel between both cities without having to endure mandatory quarantine, but authorities on both sides had agreed it would be postponed if either location reported more than 5 new local cases in a rolling 7 day average. The Bangkok Post reports that travel between both cities remains possible, but quarantine is still a requirement in both places.
Mungo Paterson, a British national who lives in Hong Kong and had booked a ticket to Singapore for December 7, says the reinstatement of the quarantine requirement is the biggest problem.
"That is the main deterrent, I have no interest in sitting in a hotel room for 2 weeks – it's not healthy. I was excited when they announced it, I thought 'here we go'. I'm now holding off confirming until Dec 2. I think there's a 50-50 chance the flight will happen."
Singapore Transport Minister Ong Ye Kung says the rise in cases in Hong Kong shows that any attempted travel arrangement will not be plain sailing.
"This is a sober reminder that the Covid-19 virus is still with us, and even as we fight to regain our normal lives, the journey will be full of ups and downs."
The strict border controls seen in Asia appear to have helped countries here suppress the virus better than elsewhere in the world, but the controls have come at a significant cost, crippling tourism and the aviation sector. Rico Merkert from the University of Sydney's business school says that, without international traffic, Cathay Pacific and Singapore Airlines will continue to struggle, even when the travel bubble between their 2 hubs does begin.
"Even if the Hong Kong-Singapore corridor opens, the boost to the 2 aviation hubs will be limited. Singapore Airlines and Cathay will continue to struggle because they can't funnel onto the route those travellers who would normally arrive from Europe and the US. Without that feeder traffic, those bubbles will at best be limited to the local population. International travel is going to remain a tricky affair."
October traffic for both carriers has plummeted compared to the same period last year, with Cathay carrying just 38,541 passengers, down 98.6% on 2019 figures. Singapore Airlines has experienced a similar slump, with October numbers down 98.2% on last year's, at 35,500.
Brendan Sobie from Sobie Aviation says at this stage, the implementation of a travel bubble is mostly symbolic, adding that the aviation sector will take years to fully recover.
"Bubbles provide a little bit of incremental additional international traffic in the interim period until the pandemic ends. A full recovery in air traffic will still take a few years, even with a vaccine, though bubbles will help get the process moving."
SOURCE: Bangkok Post
Keep in contact with The Thaiger by following our
Facebook page
.
Never miss out on future posts by
following The Thaiger
.
Half a tonne of high grade compressed marijuana seized in NE Thailand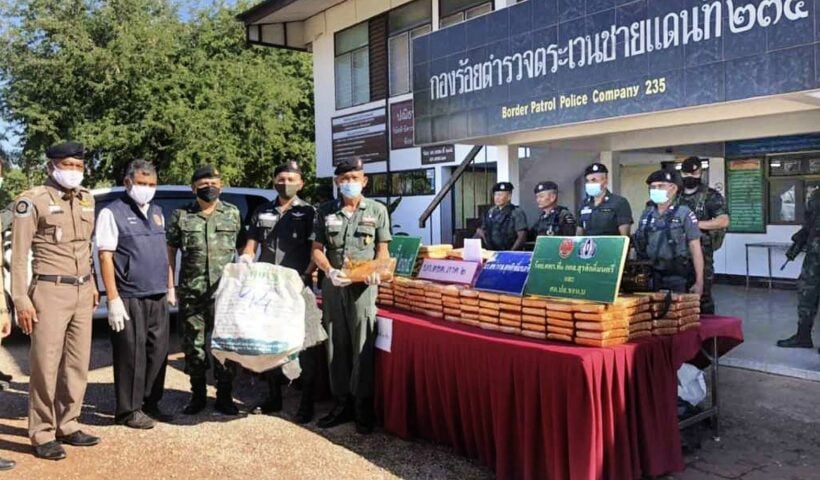 Thai border police have seized half a tonne of "high grade marijuana" Nakhon Phanom province, north east Thailand, saying a border with Laos and the Mekong River. Border police announced the seizure of 480 kilograms of marijuana during a routine roadside search.
Police announced that a car was intercepted on a road near Ban Khok Sawang. The driver, 25 year old Likit Boonprasit, was detained and later arrested by border police. They found 12 fertiliser sacks containing a total of 480 1 kilogram "bricks" of of compressed marijuana. He told police the marijuana had been smuggled across the Mekong in long-tail boats from Laos.
The man said he would be paid 30,000 baht to deliver the marijuana to Bangkok. He told police that the delivery instructions were to be sent to him as he headed towards Bangkok. More than 3 tonnes of high grade marijuana out of Laos have been seized in Nakhon Phanom over the past month.
At the end of last month border patrol police seized 556,000 methamphetamine pills and 138 kilograms of compressed marijuana in That Phanom district, on a road near the Mekong River.
In that case police found 3 fertiliser sacks containing 556,000 methamphetamine pills and 4 other sacks with 138 kilograms of Marijuana in an abandoned vehicle.
Police claim the pills were being transported from Myanmar, via Last, as an alternative route into Thailand. They were then smuggled by long boat across the Mekong river.
Road routes and traditional border crossing have been closed as a result of the Coronavirus pandemic.
SOURCE: Chiang Rai Times
Keep in contact with The Thaiger by following our
Facebook page
.
Never miss out on future posts by
following The Thaiger
.