Indonesia all set for the Asian Games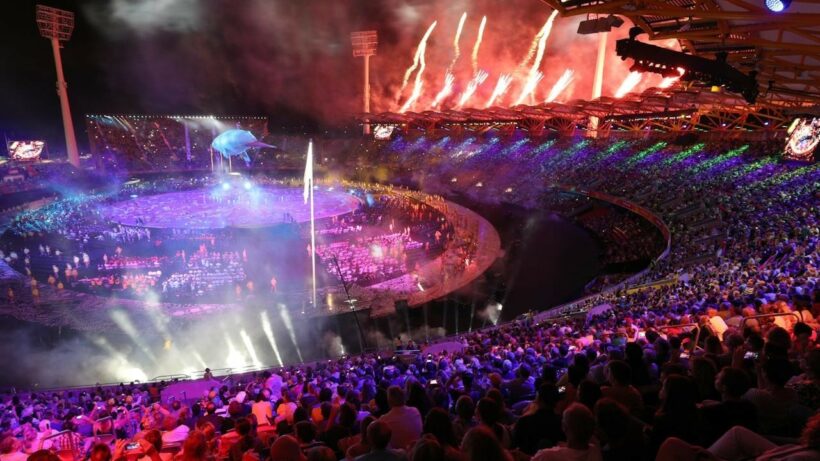 Having taken on the responsibility for hosting this year's Asian Games after Vietnam pulled out, Indonesia says it's ready for the sporting expo starting next week.
Jakarta and Palembang in Sumatra will be host to over 11,000 athletes and 5,000 officials from 45 Asian countries for the Asian Games, the world's largest multi-sport event behind the Olympics.
Indonesia has set aside worries about terrorism, street crime and Jakarta's notorious traffic, saying it is ready to roll for the Asian Games which will run from August 18 to September 2.
Indonesia started with less time than most host countries after it agreed to hold the Games when Vietnam pulled out.
Chief organiser Erick Thohir says "There are no problems for the preparation so far, even if we have problems we will solve them right there right then."
Despite worries about Jakarta's notorious traffic congestion, authorities say the implementation of an odd-even licence plate system is already bearing results. Athletes and officials will travel on dedicated road lanes and schools will be closed to take the daily commute of millions of pupils off Jakarta's notoriously congested roads.
When Indonesia last hosted a major sports event, the 2011 SEA Games, two people died in a stadium stampede at the football final in Jakarta. In a bid to safeguard this year's event, some 40,000 troops and police officers will be deployed in Jakarta and Palembang. Police say they have been rounding up terror suspects and petty criminals in a pre-Games crackdown.
The Games' preparation has not come without hiccups, however. Indonesians have made a mockery of the Jakarta government's decision to cover a toxic river near the athletes' village with black nylon mesh over fears it will be an eyesore at the showpiece event. Some social media users have also questioned why city sanitation workers — and not artists — were chosen to paint Games' murals in parts of the city.
Seventy percent of tickets have been sold for the opening ceremony in the capital Jakarta next Saturday, he added.

SOURCES: The Nation, AFP
Scoot passengers jump in to help restrain man, pilot diverts flight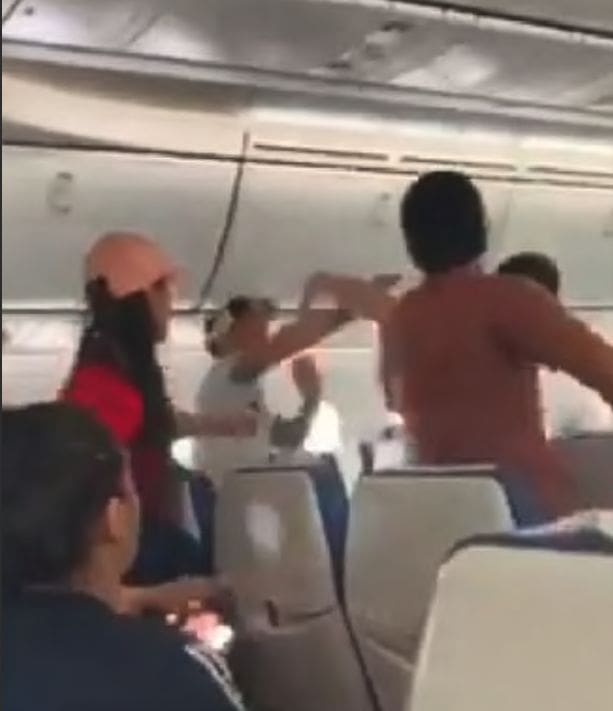 A Scoot Airlines flight from Australia's Gold Coast to Singapore had to be diverted to Sydney Airport after an incident with an unruly passenger.
Flight TR7 was scheduled to reach Singapore at 3.15pm yesterday but was diverted just 1h 20 min into the eight-hour flight.
Scoot has issued a statement saying that an Australian man on board punched another passenger. Crew members and other passengers stepped in to break up the fight.
Scoot said that the passenger appeared normal during boarding and take-off, but began to disturb surrounding passengers after take-off. Crew members were instructed not to sell alcohol to him, the airline said.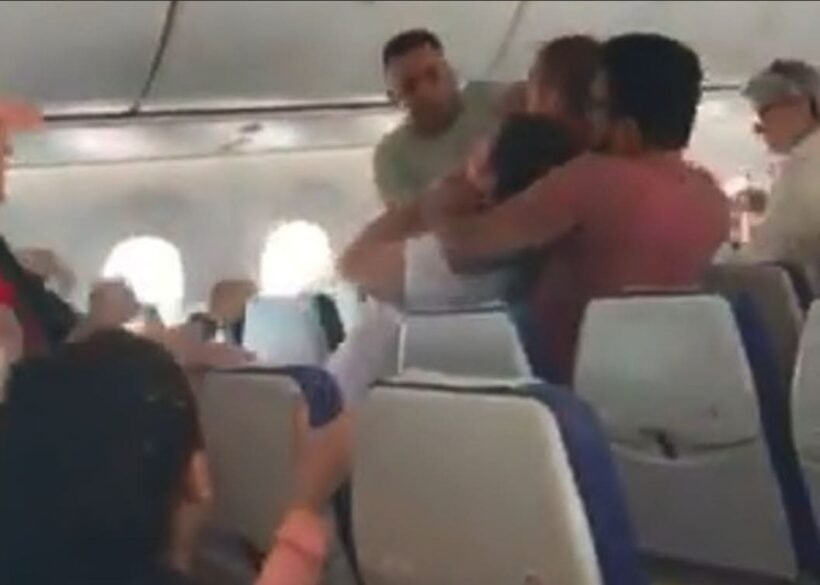 "The unruly passenger was eventually subdued with the help of five passengers and two restraining kits."
According to the Brisbane Times, the man was met by Australian Federal Police and paramedics at Sydney Airport.
The assaulted passenger told crew members on board that he did not require medical attention.
All affected passengers were transferred to alternative flights bound for Singapore – Scoot TR13, as well as Singapore Airlines (parent company) flights SQ242 and SQ288.
"In Singapore, Scoot representatives met with arriving customers to assist them where necessary," the airline said.
The airline said customers were provided with refreshments during the delay. It also apologised for the inconvenience caused to the customers and the disruption to their travel plans.
51 year old Kenneth Loo, who was travelling to Bangkok for business, showed Channel NewsAsia video clips of disgruntled passengers at the departure gate, including the elderly, who were demanding explanations from Scoot staff about the delay.
A passenger on the flight took a video of the scuffle and told Australian news agency 7 News that the unruly man had begun drinking heavily after the flight was delayed.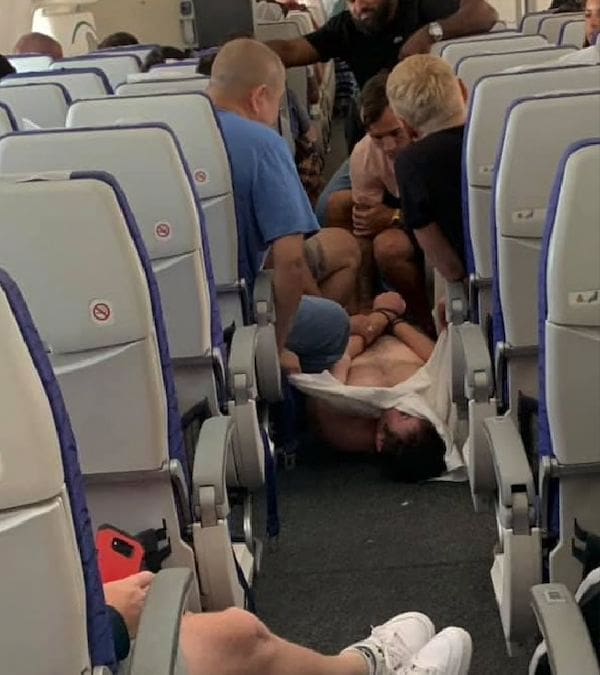 SOURCES: The Straits Times | News.com.au
Top 10 countries in Asia – DataLeads report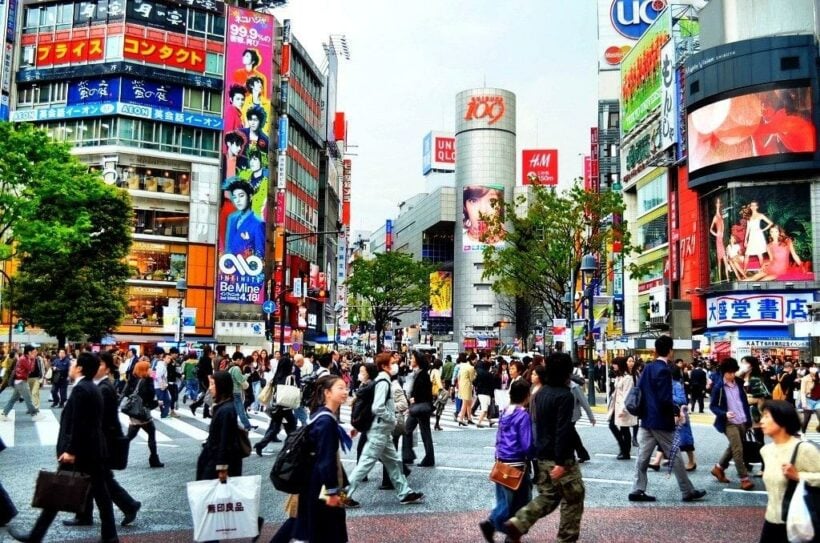 PHOTO: Travelience
"Japan is ranked the best country in Asia and fifth globally. Thailand ranks 27th globally"
DataLeads reports that a survey conducted in 80 countries shows that Japan and Australia are the only Asia-Pacific countries that features in the top 10 best countries of the world.
The ranking of countries is measured through factors like entrepreneurship, openness to business, adventure, citizenship and overall quality of life.
The survey evaluated 80 countries across 24 rankings drawn from a survey of more than 21,000 global citizens measuring 75 dimensions that have the potential to drive trade, travel and investment.
Japan is ranked the best country in Asia and fifth globally. Australia also features in the top ten list of best countries of the world. It is ranked seventh globally and second in Asia. It has scored well on indicators like entrepreneurship, being open for business and cultural influence.


Singapore, the bustling city-island, is ranked 16 globally and third in Asia. The country has high GDP along with a low unemployment rate. However the increasing population has given rise to concerns of income equality and rising cost of living.With world's second largest economy after the US, China is ranked 20 globally and is the fourth best country to live in Asia. Although the country has a booming economy there are concerns like the substantial level of rising pollution in the country that affects the quality of life.
South Korea is ranked 22 globally and is the fifth best country in Asia. The country has witnessed a steady growth and has reduced poverty significantly. It is the world's seventh-largest exporter and 11th-largest economy overall.India is ranked 25 globally and is the sixth best country in Asia.
It is followed by Thailand that is ranked 27 globally and seventh in Asia.Malaysia is ranked 34 globally and is eighth best country in Asia. The country has "gone a long way toward reducing poverty, moving the share of households living below the poverty line from more than 50 per cent in the 1960s to less than 1 percent in 2015".
Malaysia is followed by Indonesia (41), Vietnam (44) and Philippines (49).Sri Lanka is ranked 51 globally and is the 12th best country in the region. Health standards and literacy are high in the country although poverty remains a concern. It is followed by Myanmar (63) and Pakistan (74).
SOURCES: DataLEADS, Asia News Network
Malaysia mulls curfew for Under 18 year olds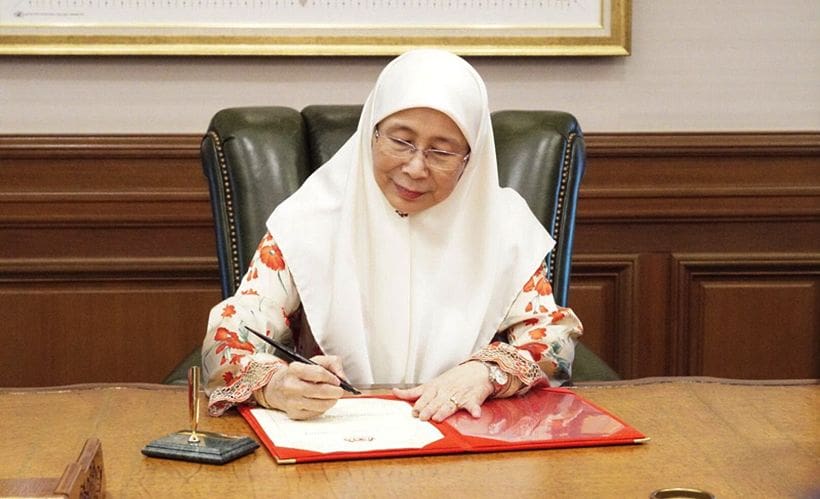 PHOTO: Malaysian Deputy PM Dr Wan Azizah Wan Ismail – Proplegacy
The Malaysian Government, in another backwards step as it caves in to conservative religious factions, is considering a new curfew on Under 18 year olds.
Authorities are mulling the possibility of setting a curfew for young Malaysians to be out of the house without adult supervision. They claim it is "to shield them from negative activities and influences", according to the article from Bernama News.
This was among matters raised and agreed upon at the Cabinet Committee on Eradicating Drugs meeting chaired by Malaysian Deputy PM Dr Wan Azizah Wan Ismail.
She says authorities are seriously considering a curfew for children under 18 as records show that glue sniffing is serious among the young.
Malaysia would not be the first country to introduce a curfew on teenagers and children, with Iceland having something similar. Under Iceland's Child Protection Act, children under 12 may not be outdoors after 8pm unless accompanied by an adult.
"It may not be easy to implement but we feel this is necessary and can definitely help prevent young people from being involved in negative activities," the Minister said.
Meanwhile, the Cabinet Committee on Eradicating Drugs also discussed drawing up a law to prevent, treat and monitor abusers of psychotropic substances, including inhalants such as glue.
"This is still at the proposal stage. We have yet to figure out the punitive actions as well as educational elements that we want to have as part of the law.
"But what is for sure is that we need to ensure that our future generation is not addicted to psychotropic products and glue sniffing," she said, adding that while the habit might not look as dangerous as injecting oneself with drugs, the effect of glue sniffing is equally, if not more, dangerous.
Dr Wan Azizah said to encourage drug addicts to seek treatment, the committee proposed those who "check-in" into rehabilitation centres voluntarily be left out from the offenders' registry.
Read more about this proposal in Malaysia HERE.