Phuket
Phuket Hard Rock Cafe GM arrested for gruesome 'cold case' murder in Australia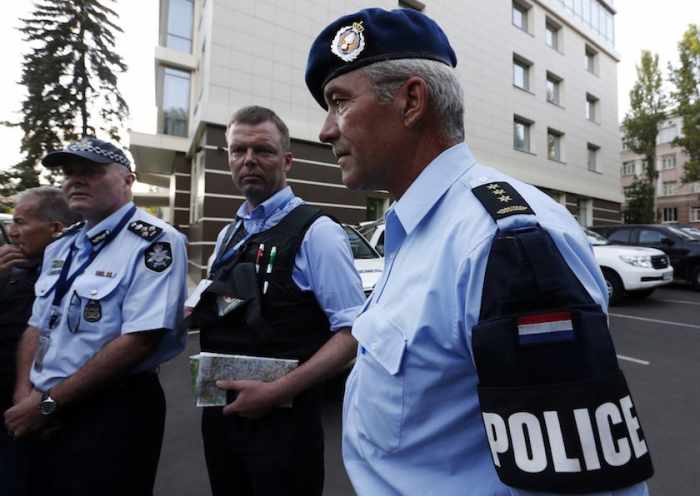 PHUKET: Hard Rock Cafe Phuket General Manager Gerard Caleo, 42, was arrested in Australia for his alleged role in the gruesome murder of Rita Caleo, reported the South Sydney Morning Herald today (story here).
Mr Caleo was arrested by Homicide Squad detectives after landing in Sydney on a flight from Kuala Lumpur at about 6am. He has been charged with solicitation to commit murder, accessory before the fact to murder and accessory after the fact to murder.
A manager from Hard Rock Cafe Patong declined to comment to the Phuket Gazette at this time.
However, it is believed that Mr Caleo is the brother of Mrs Caleo's husband, Mark Caleo.
Mrs Caleo, 39, was stabbed to death on August 10, 1990. In an adjoining bedroom were her two children. Her body was found at 1:30am by a live-in nanny who heard suspicious sounds.
Her husband was at work at the time of the killing, according to police.
Detective Inspector John Lehmann, from the Unsolved Homicide Team, told the South Sydney Morning Herald that Mrs Caleo's killing was made to look like a robbery.
"An intruder broke into the house and she was attacked in her bedroom," Inspector Lehmann said. "It was a horrific murder."
Mrs Caleo's death came less than a year after her millionaire brother, Michael Chye, was shot dead as he drove his Mercedes into the garage of his mansion in Woollahra.
The gunman managed to successfully flee the scene.
An inquest into his death in 1991, about two years later, found that Mr Chye, his sister and her husband had been been involved in a dispute over a 107-million-baht waterfront property in Blakehurst, reported the South Sydney Morning Herald.
Inspector Lehmann said today that police believed the same people were responsible for both Mr Chye and Mrs Caleo's deaths.
"We do think that both the murders are linked. Rita Caleo was murdered some 10 months after the murder of Dr Michael Chye, and yes… we do believe that the same persons are responsible," Inspector Lehmann said.
"We know there are a number of people who were involved in Mrs Caleo and Dr Chye's deaths and we are hoping to make more arrests in the future.
"My advice to anyone who was involved in these incidents, even if only by association, is to contact us before we come to you."
The inquest into Mrs Caleo's death in 1991 heard that she had handed her solicitor a sealed envelope just three months before her own death.
The envelope read: "To be opened only if my death is unnatural." Inside were the names of two people she accused of organizing the assassination of Dr Chye.
Mrs Caleo wrote in the letter that if she died an unnatural death, the same people would be responsible.
However, the coroner, Kevin Waller, said at the time that the evidence presented by the letter failed to establish a prima facie case against any known person.
Despite extensive investigations into both murders during the 1990s, no one was charged over the siblings' deaths until today.