Thailand News Today – Friday May 8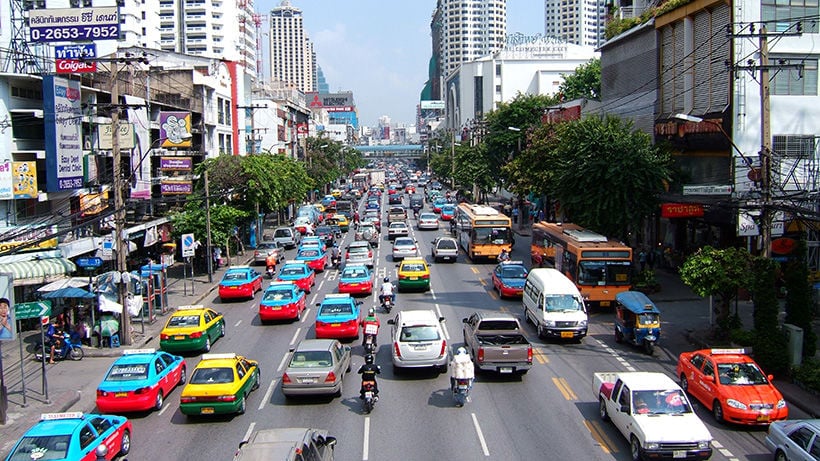 8 new Covid-19 case, total now 3,000, no new deaths
8 new confirmed cases of Covid-19 have been announced at this morning's daily press briefing in Bangkok, maintaining the recent trend of single-digit daily increases.
The new cases take Thailand's total to 3,000 since the beginning of the outbreak. No new deaths were reported, leaving the tally at 55. All of the new cases were located in the deep South and either imported by, or associated with, people who recently travelled from Malaysia.
Only 161 patients remain under treatment for Covid19 in the entire country, with 12 more people having fully recovered and released.
Bangkok immigration police nab Chinese loan sharks
Bangkok immigration police have arrested 5 organisers and 73 employees at a building for running an illegal finance firm.
Police raided the building in Chom Thong district, where alleged Chinese loan sharks were operating under cover of a shelf Thai company. The company, "Thai Luck Trade" was extending loans at interest rates far higher than the limit under Thai law.
The company was registered as a merchant dealing in glasses, watches and cameras but they secretly developed applications with names like "Cash Home" and "Take Money Quick," which had been downloaded over 100,000 times to extend loans of between 2,000 to 20,000 baht, and required customers to pay 42% of the loan amount as a "registration fee."
Additionally they were charging interest rates up to 600% per year. The company's accounts showed that it had 200 million baht in circulation to more than 20,000 customers.
Thai Health Minister says China, South Korea no longer virus hotspots
Thai PM Prayut Chan-o-cha has provisionally approved a suggestion from Health Minister that China and South Korea be removed from the list of Covid-19 "hotspots".
The number of confirmed cases in both countries has now dropped into single digits and attempts are being made to re-establish economic and social ties.
But the CSSA says these ties will be restored gradually and there will be no sudden return to freedom of movement for Chinese or South Korean citizens coming to Thailand, or from any other country.
Flights from all international destinations, except for medical supplies, freight, repatriation flights or emergencies, are currently banned until at least the end of May.
Meanwhile the Thai PM said today that the economy would improve once businesses reopen and starts employing people, and tourism resumes. He said…. "Tourism, tourist destinations and hotels will be improved so that tourists will have confidence and return to Thailand. We will take special care of public health,
Pattaya's beaches are still a 'no go' area this month
Pattaya's beaches are closed until the end of May in an effort to prevent socialising and to slow the spread of the coronavirus.
Pattaya's police posted photos on Facebook of the taped-off beaches and warning signs. They announced…
"Those who try to access the beach could face a year in jail or an up to 100,000 baht fine. People and tourists are prohibited from gathering in the areas between 9am – 9pm during the three-week period."
However, people are still allowed to walk and exercise on the sidewalks adjacent to the beaches.
Thai family heads out on a 1,000 kilometre trek on clapped-out motorbike
One family had a mission to get home, but with a broken down motorbike, it was some of the communities along the way that helped them to complete their journey.
About a week ago, a mother and her two children set off on their trip using a run-down motorbike and sidecar. They had a nearly 1,000 km journey ahead of them, from Pattaya to their home in Mae Sai, Chiang Rai.
The family broke down in Tak, about halfway home. They were broke and could not fix the bike on their own. But with help from the local Tak community, the family was able to get up and running again.
They made it to Lampang where they were checked by health officials. But this time volunteers from Mae Sai organised a van and pickup truck to take the family back to their Mae Sai home.
Keep in contact with The Thaiger by following our Facebook page.
Never miss out on future posts by following The Thaiger.
Disease control measures ease up in Samut Sakhon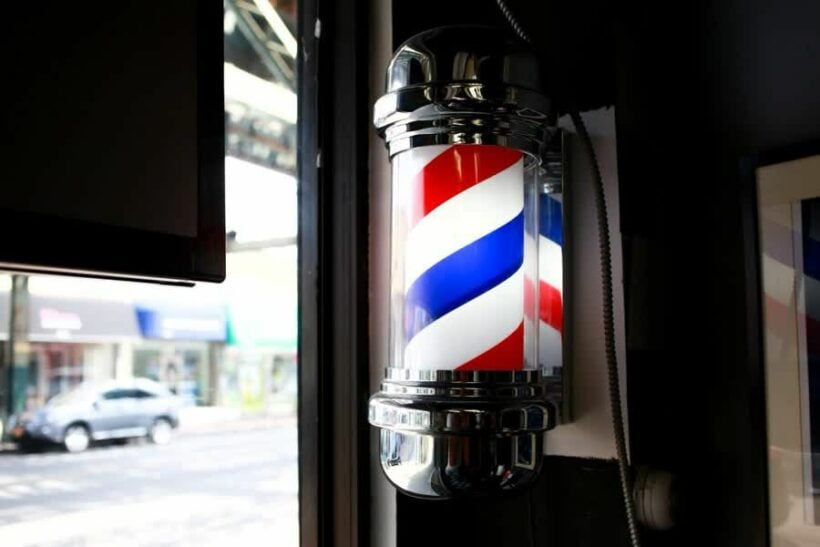 Disease control restrictions are easing up in Samut Sakhon. The coastal fishing province that has been under "maximum control" since last month's Covid-19 outbreak at a major seafood market in the province's Mahachai area.
Salons and barber shops are now allowed to open from 6am to 9pm in all districts of Samut Sakhon, but services are limited to hair cutting, dressing, and washing. Manicures, pedicures and shaving services are still prohibited. Each customer can only stay in the shop for only 2 hours and no queuing is allowed inside the salon or barber shop.
Restaurants and cafes are allowed to open, except for those in some sub districts of Muang District…
Thai Sai
Mahachai
Krok Krak
Tha Chalom
Nadee
Bang Ya Phraek
Khok Kham
Tha Chin
Restaurants and cafes can offer customers the dine-in services from 6am to 9pm. Takeaway services are allowed after 9pm. Other businesses including sports complexes, playgrounds, educational institutions, boxing gyms, internet cafes, fishing ponds, and cinemas are still closed.
SOURCE: NNT
Keep in contact with The Thaiger by following our Facebook page.
Never miss out on future posts by following The Thaiger.
Police say at least 2 people to be arrested in Bangkok bomb attack – UPDATE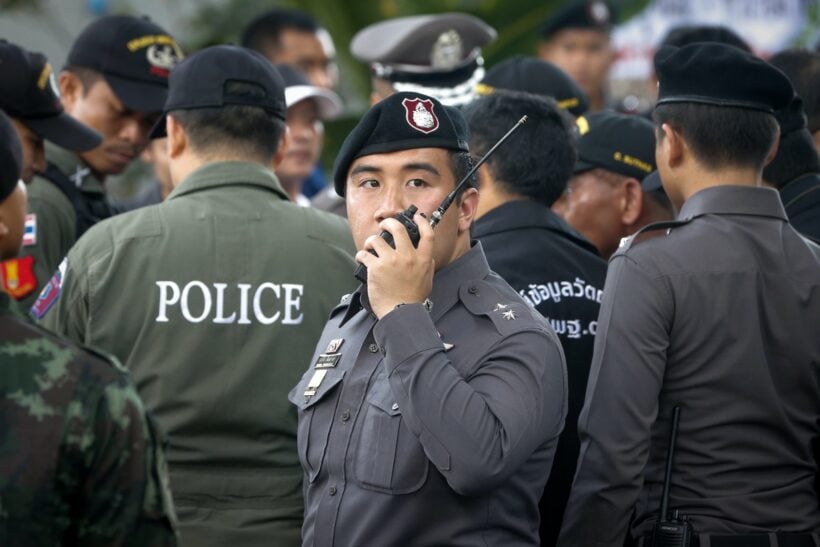 Police say they will issue arrest warrants for at least 2 people in connection to yesterday's bomb attackin Bangkok. According to Thai PBS World, the people are suspected of throwing a ping pong bomb into a group of police officers in front of the Chamchuri shopping centre that injured 3 policemen and 1 reporter. But previous reports by Khaosod English say the bomb attack saw only 2 policemen injured out of a total of 4.
Piya Tawichai, the deputy commissioner of the Metropolitan Police Bureau, says it is believed that the perpetrators threw the bomb from a vehicle on the flyover heading towards Hua Lampong railway station. Police say they found nails, wire and black electrical tape at the scene of the explosion.
The attack occurred at 6pm, during a pro-democracy rally over the government's enforcement of the lesé majeste law, which has seen over 43 people arrested, including students, since November. Just last week, a Thammsat University student was arrested in his dorm room over lese majeste charges. Ironically, the reason for his arrest was reportedly due to his calling for such a law to be abolished.
Earlier today, a group of pro-democracy protesters and Ratsadon guards rallied in front of the Internal Security Operations Command head office in Dusit district, demanding for the release one of the guards, who has been missing since last night.
ISOC spokesman Thanathip Sawangsaeng responded to the claims by saying that ISOC had nothing to do with Mongkol's disappearance because it is "not responsible for maintaining peace and order in the city."
Now, Thai Lawyers for Human Rights have reported that that Mongkol has been released in the Bangpoo area. Mongkol and his lawyer went to notify the police at the Muang district police station and say that Mongkol will be sent for a physical and psychological evaluation.
SOURCE: Thai PBS World
Keep in contact with The Thaiger by following our Facebook page.
Never miss out on future posts by following The Thaiger.
Thailand's PM says he won't let Thais become vaccine "guinea pigs"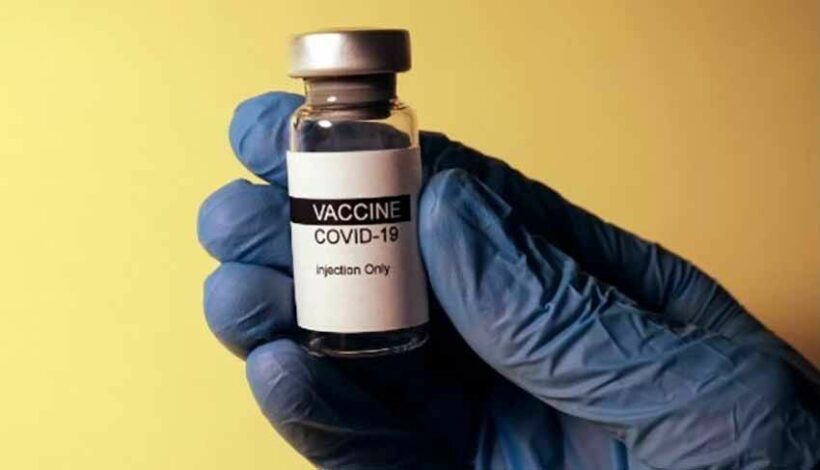 Thailand's PM is saying he won't let Thai people become vaccine "guinea pigs" in his Facebook post today as he points to reports of serious negative side effects that some people have suffered after getting jabbed with the Covid-19 vaccine. Instead, PM Prayut Chan-o-cha says he will wait for more information from the experts about whether such side effects were attributed to the vaccine solely, or other factors.
"For Thai people, I decided not to take the risk and will not rush to inoculate with vaccines which have not been fully tested and will not let Thai people become guinea pigs."
He says the National Vaccine Committee will advise the government and closely supervise the use of Covid-19 vaccines in the country once they are rolled out. As the vaccines are not yet available, he reiterated the importance of taking precautions such as wearing face masks when leaving home, practising social distancing and abstaining from gatherings, particularly political ones.
The government has reported 374 new cases of Covid-19 in the kingdom today, with all but 10 being locally-transmitted. Now, the total has risen to 12,000 cases since the pandemic began.
A government spokesman is also saying that PM Prayut is worried about people's health as the weather has taken a turn for the cold. He also affirmed the importance of imposing measures under the Emergency Decree and Thailand's Communicable Disease Act in order to help curb the recent Covid second wave. He is also reminding the public to download the Thai Chana and Mor Chana apps.
Thailand has ordered 60 million doses of Covid-19 vaccines from a variety of sources, with the first shipment of 200,000 doses to arrive in February. Those vaccines are from China's Sinovac Biotech. In March, another 800,000 doses are scheduled to arrive and another million by April.
The government has also pre-ordered 26 million doses of the Covid-19 vaccine from AstraZeneca, using vaccine technology transfer to allow local production by Thailand's local company, Siam Bio Science.
SOURCE: Thai PBS World
Keep in contact with The Thaiger by following our Facebook page.
Never miss out on future posts by following The Thaiger.