First US case of Coronavirus spooks stock market, death toll up to six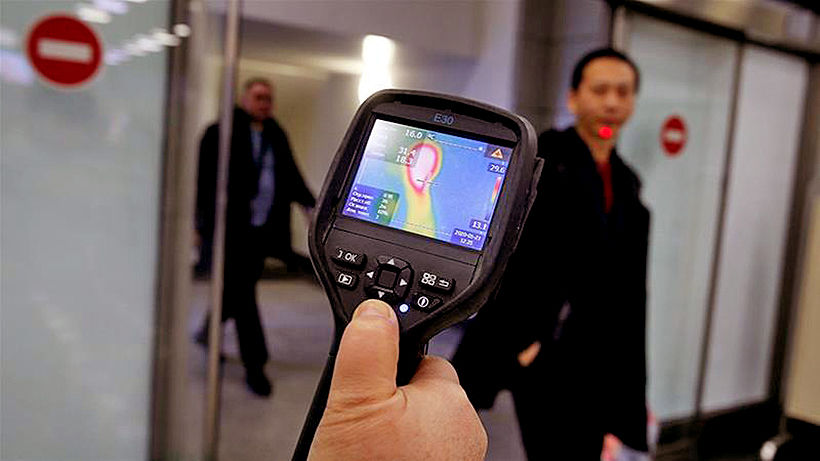 Medical authorities around the globe are scrambling to prevent the spread of a deadly outbreak of a new Coronavirus. It started in Wuhan, central China, and is now spreading beyond Wuhan's and China's borders. There has now been cases detected in Taiwan, Japan, Thailand, South Korea and, today the US where a case was confirmed in Washington State.
Centres of Disease Control officials say, in the wake of detecting the first US-based case of the Coronavirus, that they will now be more strict about health screenings of airplane passengers arriving from Wuhan, specifically, and China, generally. Passengers arriving from Wuhan to the US, flying directly or indirectly, will only be allowed to land at one of five US airports doing health screenings. The current screenings include a temperature check and observation for symptoms such as a cough and trouble breathing and are conducted as patients walk off the plane.
The first US patient, who hasn't being named, is currently in isolation at Providence Regional Medical Center in Everett, Washington State. Authorities have confirmed that the man is in his 30s and lives just north of Seattle.
Fatalities have now doubled in the last week to at least six with hundreds more people infected, airports around the world, including in Australia, US and SE Asia were checking passengers on flights from Wuhan, where the nascent virus emerged from a popular city seafood and poultry market. North Korea, in its own reaction, temporarily closed borders to tours from China.
The Wuhan or Chinese coronavirus is in the same group viruses as SARS (severe acute respiratory syndrome), which killed more than 700 people at the start of the century, and MERS (Middle East respiratory syndrome). Up to this publish date, the Chinese coronavirus has infected more than 300 people and killed six.
The World Health Organisation is calling a meeting to decide whether to declare the outbreak an international health emergency as more evidence surfaces indicating that the virus can spread from person to person. In one case, a patient appears to have infected 14 medical workers.
The impact of the first case in the US has been profound as the threat of possible viral spread in the US hit investor sentiment. 45 minutes before the closing bell, the Dow Jones Industrial Average had fallen nearly half a percent to 29,220.37. Domestic fears surrounding the Chinese coronavirus initially spooked futures, but the stock market rebounded until the CDC revealed that the first US coronavirus case had been identified.
SOURCE: New York Times | CNN
Keep in contact with The Thaiger by following our
Facebook page
.
Top 10 dos and don'ts for the 2020 Songkran festival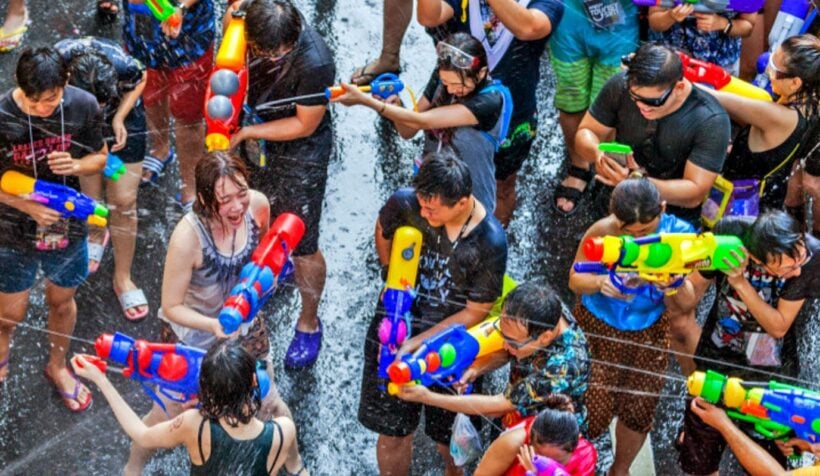 Heading to Thailand for the 2020 Songkran festival? Want to know the dates, where to go and the dos and don'ts for this amazing water festival in Thailand?
Songkran is a single name given to a series of concurrent events – an astrological 'new year', a Buddhist festival, the 'change' from dry season to wet season and a humongous water festival.
The word "Songkran" comes from the Sanskrit word saṃkrānti, literally "astrological passage", meaning transformation or change. The term was borrowed from Makar Sankranti, the name of a Hindu harvest festival celebrated in India each January to mark the arrival of spring. The date also coincides with the rising of Aries on the zodiac chart and with the New Year of many countries around South and Southeast Asia.
Whilst Songkran has traditionally been celebrated with a gentle washing of Buddha images and some tame pouring of water amongst relatives, in the last few decades it's morphed into a big water fight where, if you dare to venture outside on April 13 (and following days in many regions), you WILL get wet. And 'getting wet' may not be a gentle tinkle from a kid's water pistol. It's just as liable to be an entire bucket of ice-cold water.
Songkran will be held on April 13 but in many of the tourist locations it will run until at least April 15 as well. In Chiang Mai and parts of Pattaya it can run even longer. As a guide, if the locals aren't throwing water at each other, don't start pumping litres of water from your plastic weapon – you may have your dates mixed up.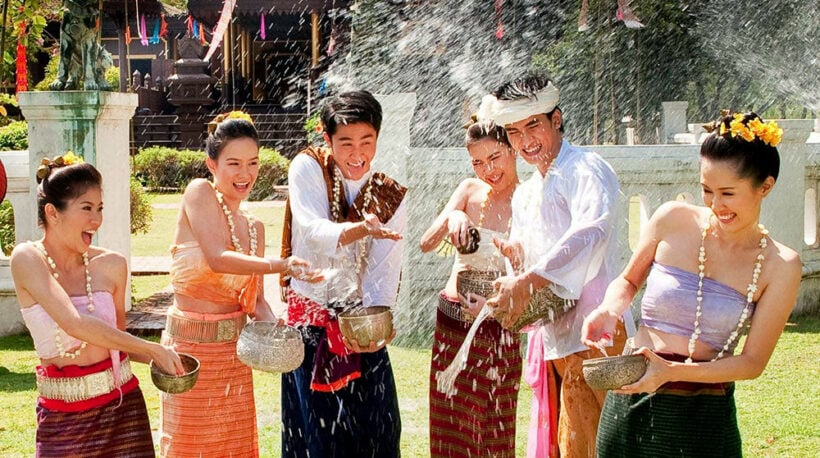 Somehow the Songkran traditions morphed into a national water fight!
Here's a few things to do if you want to celebrate Songkran like the locals
1. Use public transport, for your best safety, and to reduce the amount of traffic on the streets. There will be a lot of people travelling on the roads and sois (streets) throughout Songkran as many Thais head home for the holidays (it's the time of the year when Thailand experiences its worst road toll).
And, if you're on a motorbike you're going to end up with buckets of water thrown at you by enthusiastic locals lining the streets. Take a taxi or any other transport, or walk. Parking will also be at a premium on the day, especially at the Songkran party hotzones.
2. Learn a few phrases for the day. "Sawasdee pee mai" (Happy New Year) is a great start. This is a good way to pass on your good wishes to the locals on their special day of celebration. If you're carrying your latest expensive Nikon with interchangeable lenses for the day you better learn "Mai!" (no!) and point to your investment whilst shouting at the same time. Even better, leave your expensive camera at home, take a waterproof smartphone instead, or carry your camera or phone in a sealable plastic pouch.
3. If you're going to go Thai Traditional for the day and visit a local temple (Wat), dress appropriately and follow the lead of the locals in regards to ceremonies and behaviour. Make sure your knees and shoulders are covered. Pour water from around the neck of the Buddha statue, not over the head. It's also traditional to pour water onto older people's hands to indicate your gratitude. Don't bother packing your water pistol if you're heading to the temple, it's a much more gentle celebration here.
4. Put all your important stuff and electronic devices into a zip-lock plastic bag – passport, camera, money. Even better, leave your valuable things at home or in the hotel safe. If you head outside on the Songkran days, you WILL get wet, so don't act surprised or get angry if someone hurls a bucket of water at you as you wander down the street. It will be done with a smile and with the best of intentions. Save your Sunday clothes for church or a visit to meet the mother-in-law.
5. Some clothes can become very revealing when wet (hence the wet T-shirt competitions??). So wear a swimsuit underneath your clothes. What may be an accident could end up with a few giggles, but may be offensive to some people and even get you arrested.
6. There will be pick-pockets around on the day, especially in the touristy areas. With all the confusion, noise, moisture and bodies, you'll be an easy target if you haven't taken precautions to make it difficult for a pick-pocket to lift your valuables without you even knowing.
7. Wear waterproof sunblock. It's the hottest time of the year and whilst all the water, fun and noise will distract you for hours, the sun will keep beating down and leave with a nasty sunburn if you don't take precautions. You may be on holidays but the sun isn't.
8. Eat properly beforehand and make sure you hydrate throughout the day. You're going to burn plenty of energy and keeping hydrated is really important. Even though there's lots of water flying around, you need to keep drinking fresh water whilst you're out enjoying yourself. And DON'T drink the 'water' they're putting in the buckets or water pistols. It could be from anywhere – it certainly won't be fresh drinking water.
On that point, you're going to end up sloshing around in a filthy swill of dirty water combined with sweat, suncream, spilled drinks and heaven-knows-what. And some of this is going to end up sprayed, maybe straight into your face. If you have cuts or abrasions you'd be mad not to cover these up and do your best to avoid getting avoidable infections. Songkran can be a potential health hazard!
9. There are plenty of 'weapons of choice' available for a serious Songkran assault. But the larger pump-style water cannons are generally frowned upon these days. You'll be much happier with a smaller water pistol rather trying to stumble around with a few kilos of water all afternoon. Remember, it's not the size of your weapon, it's how you use it!
10. In the party locations Songkran is all about noise, fun and probably lots of alcohol as well. If you plan on having a few drinks whilst you're water-playing as well, make sure you have friends around that can support you on the day, and night. Whilst the intention is to have awesome fun, it can get messy and potentially dangerous. Not everyone visiting the Songkran hotspots has your best intentions at heart.
HERE'S a few places and local festivals to enjoy your Songkran around Thailand this year.
Keep in contact with The Thaiger by following our
Facebook page
.
US embassy, Amnesty International oppose Future Forward dissolution decision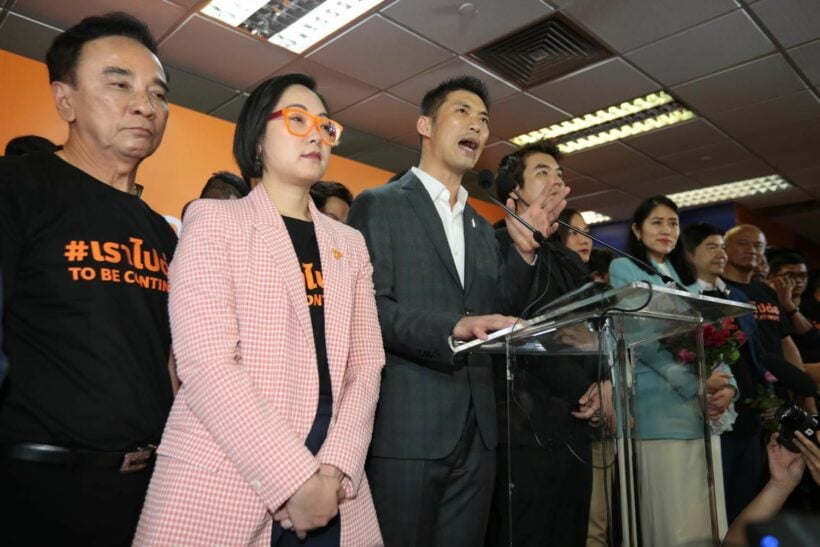 In a statement today, the US embassy in Bangkok said the Constitutional Court's decision to dissolve the Future Forward party risks disenfranchising more than six million Thai voters who voted for the party in last March's general election.
"The United States strongly supports democratic governance around the world, and appreciates Thailand's recent seating of a democratically elected government. While the United States does not favor or support any particular political party in Thailand, more than six million voters chose the Future Party in March 24 elections. The decision to disband the party risks disenfranchising those voters and raises questions about their representation within Thailand's electoral system."
Amnesty International yesterday called on authorities to reverse the decision and to "restore genuine rights to freedom of expression and association in Thailand."
In a statement issued last night, regional director Nicholas Bequelin said the decision illustrates how Thai authorities use judicial processes to intimidate, harass and target political opposition.
"The dissolution of the Future Forward party is the culmination of the Thai authorities' relentless onslaught against the party's leaders and members since the lead-up to the March 2019 general elections. Both before and since the elections, the authorities have [issued] sweeping and vaguely worded legal restrictions to dissolve the party, and… disqualified the party leader from sitting in the parliament."
"The Thai government, members of parliament, and all political parties in Thailand must commit to protecting the rights of freedom of expression and association. The international community, which has on the whole remained silent about human rights violations in Thailand, must clearly demonstrate it will not accept the outlawing of political opposition."
Meanwhile, former National Intelligence Agency deputy director Nanthiwat Samart has accused the US embassy in Bangkok of interfering in Thailand's domestic affairs. In an open online letter addressed to the US embassy, Nanthiwat said each country has its own history, culture and traditions, which do not necessarily align.
"Friendly countries can express their fondness, concern and good wishes toward one another, but must respect each other's differences and laws, which vary from country to country. The US judicial system is completely different from that in Thailand. America must not interfere and refrain from criticizing the law and judicial process of Thailand."
"Politics is about the fight for power to administer a country. The US must not openly take sides with any political party, otherwise the relations between the two countries and the people of Thailand and the US may be affected. Hopefully, the US embassy understands diplomatic protocols."
SOURCE: Thai PBS World
Keep in contact with The Thaiger by following our
Facebook page
.
Ten reasons western foreign tourists are not wanted in Thailand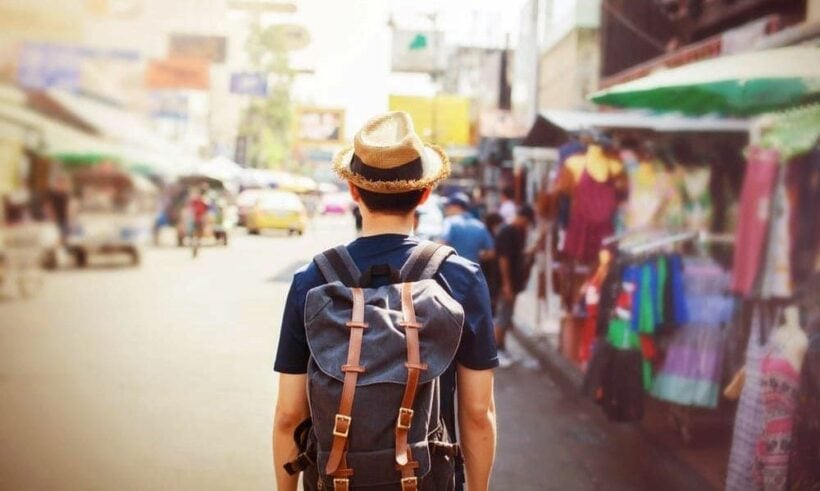 Adam Judd, writing for Pattaya Unplugged, has opined about western foreign tourists not being wanted in Thailand. He brings up some interesting topics, largely from the standpoint of an American living in Pattaya. Tell us what you think on our Facebook page.
The following are my opinions but based on many talks with people from many different backgrounds and cultures. This also comes from many years of knowing people in all of these demographics and spending time at a variety of local tourist attractions and businesses, not just the view from a barstool – Adam Judd
1. Western foreigners tend to complain more online, troll, write negative reviews and feedback and bicker amongst themselves in general. If you are bilingual or read comment threads and forums, it is mostly Western foreigners from England, America, Australia and Scandanavia complaining. In native language forums for India and Southeast Asian countries there is significantly less complaining and open infighting. This extends not only to forums but in person which brings me to number two….
2. Western foreigners are more demanding in person in general. If something goes wrong, especially Americans like myself, we complain loudly, long and demand a resolution, to talk to managers, etc. Many of the other tourist demographics will not make mountains out of molehills and or get upset over relatively minor issues. There is a reason why most news articles about a foreigner being attacked are usually Westerners, with the odd Korean and Russian here and there.
The sad thing here is that for those from a Western customer service upbringing they understand that a complaint is an opportunity to fix a problem and generally a customer who cares. Because of the face issue with many SEA nationals, they see a complaint as a personal attack or an insult, when it is not.
3. Westerners have in general more of a sense of entitlement than many other countries. Everyone wants to feel important but many Westerners, including myself, want to feel the most important. For someone from a society with billions of people or a social structure that values the group over the individual like the Japanese or parts of India, this isn't as big of an issue and you get less of the first items, complaining and more demands.
4. Westerners often want to do something their way, and not go with the flow. I am very guilty of this. We are used to things how we like it and if it isn't just the way we like it, to hell with everyone else. Folks from some societies and cultures are often used to things not going their way, the government running everything and not having the freedoms we often do.
Therefore, they tend to go with the flow easier and not complain, demand, etc. This can extend to minor things like demanding off menu items or services that aren't on the menu and getting upset about it.
5. We often don't spend as much as people think. There is a myth, and it is a myth, that no Russians, Chinese, Indians etc. Spend money on vacation. There are plenty of frugal and cheap Charlie's in every country and there are also big spenders in every demographic. Some of the cheapest cost cutting people I have met in Thailand were my fellow Westerners.
Some of the largest spenders I have met were from the above demographics. It is mostly true, however, that most of the Chinese, Russians and Indians don't spend their money at bars and gogos. There is a lot more to Pattaya then the bar scene.
Read the other five reasons Adam believes western tourists are not welcome in Thailand HERE.
Keep in contact with The Thaiger by following our
Facebook page
.