Covid-19 brings surge in gold and cryptocurrency investment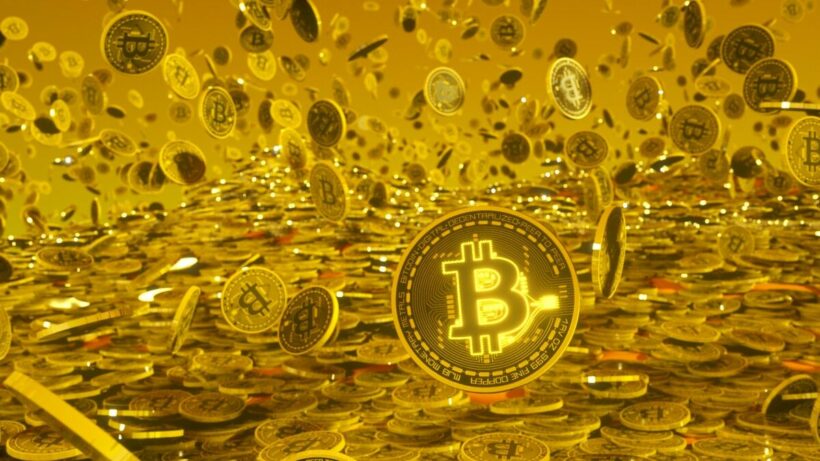 In the uncertain times of the Covid-19 pandemic, investors are leaning towards safe investments like gold and also the emerging cryptocurrency market. Gold prices hit a 7 week high at over 55,000 baht on Thursday and around April 15 online gold transactions in Thailand doubled. One reason for the rise in gold price is uncertainty, with tensions growing between the US and Russia. Speculators believe gold may reach up to US $1800 during 2021 due mostly to more international tension between the US and China, and the US bond yields on the decline.
Online trading has seen a huge increase, as investors are closely monitoring gold prices, perhaps because they're stuck at home and on the internet much more during the Covid-19 pandemic. New online accounts are growing as is the trading volume for online gold purchases.
Meanwhile, cryptocurrency has surged in investors and trading to an all-time high, again partially due to the coronavirus pandemic. Bitcoin reached a record price of over 2 million baht per coin this week. And many altcoins are gaining in popularity. The online trading platforms and exchanges for most crypto were not restricted by Covid-19 so the industry is swelling. Coinbase, the biggest cryptocurrency exchange in the United States went public on the NASDAQ stock market on April 14th. Last year's total revenue for the popular exchange was US $1.2 billion, but the public offering reported earnings of $1.8 billion in the first quarter of 2021 alone.
While gold and cryptocurrency has become a popular way to make money during the pandemic, not all cryptos are created equal and most fail. Watchers have seen a 1 to 2% success rate out of the over 9,000 altcoins that have been created in the crypto boom. Advisors suggest cautious trading and investing in only the top few hundred altcoins.
With online gold trading and cryptocurrency surging ahead, the contrast is stark to brick and mortar industries decimated by Covid-19. Retail, tourism, and traditional banking have all taken massive hits. Kasikorn Bank dropped nearly 3% in the stock market. Only global oil, petrochemical, and electronics success have helped to bolster the Stock Exchange Thailand Index, with PTT Exploration and Production stock climbing over 4%. Covid-19 related industries such as rubber glove suppliers are flourishing with investors speculating on further growth if the third wave continues to spread. Overall though, the stock market rose half a per cent with the announcement that there will not be a Covid-19 lockdown just yet.
SOURCE: Bangkok Post
Want more from the Thaiger family?
📱 Download our app on Android or iOS for instant updates on your mobile
📧 Subscribe to our daily email newsletter
👍 Like/Follow us on Facebook
🔔 Subscribe to or Join our YouTube channel for daily video updates
Lungtoo, A PM Prayut-themed Thai meme crypto, debuts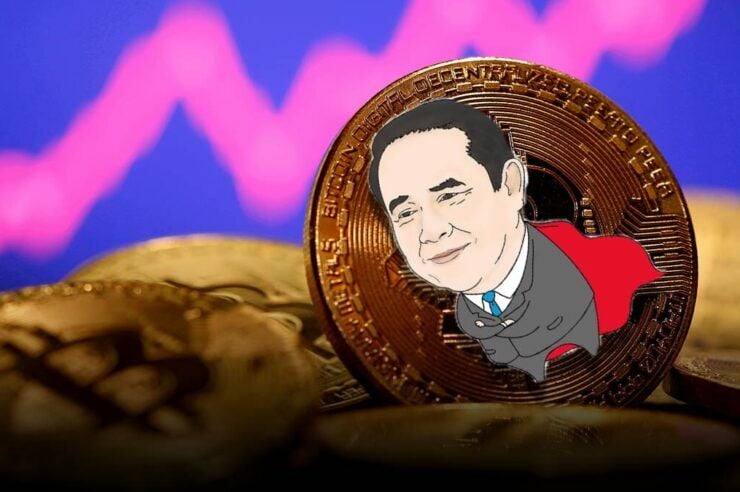 For those looking to get into the cryptocurrency craze in the shadiest way possible while also offending the Thai government, the perfect option now exists. Say hello to Lungtoo, the newest meme crypto be making its way through the Thai blockchain community. The name is pronounced like the Thai translation of Uncle Tuu, the affectionate nickname given to PM Prayut Chan-o-cha by his supporters. The cryptocurrency was launched on Monday, perhaps as a response to Elon Musk's Saturday Night Live appearance during which Dogecoin, the crypto he has supported, plummeted.
The website for Lungtoo features artwork from anonymous political cartoonist Kai Maew who claimed he had no involvement and had not given permission for his art to be used. The site is targeting Thai youth that have been protesting Thailand's current government and the digital currency claims to be donating profits to Siriraj and Phramongkutklao hospitals. The crypto was created completely anonymously and the website was offline today.
Much of the cryptocurrency and its website seems to have used the Binance Smart Chain service the launch a knockoff of another cryptocurrency, Dogemoon. The website and all associated information and press releases seem to be cobbled together from Dogemoon's website and other crypto sources. The Lungtoo website was registered anonymously but it was confirmed to be set up in Victoria, Australia.
939 crypto investors had purchased the original Lungtoo coins before a red-flag-raising back-end switch changed the contract account where the coins originated. 40 people have purchased the new coins and the crypto creators announced later that people could exchange old coins for new coins. They claimed the accounts were switched because their original didn't meet the regulations for some crypto exchange platforms.
Experts say this shady change, and other setup vulnerabilities, make the coin a humorous meme but a risky and easily exploited investment.
SOURCE: Coconuts
Want more from the Thaiger family?
📱 Download our app on Android or iOS for instant updates on your mobile
📧 Subscribe to our daily email newsletter
👍 Like/Follow us on Facebook
🔔 Subscribe to or Join our YouTube channel for daily video updates
Bangkok's Union Mall will close until May 27, casualty of Covid-19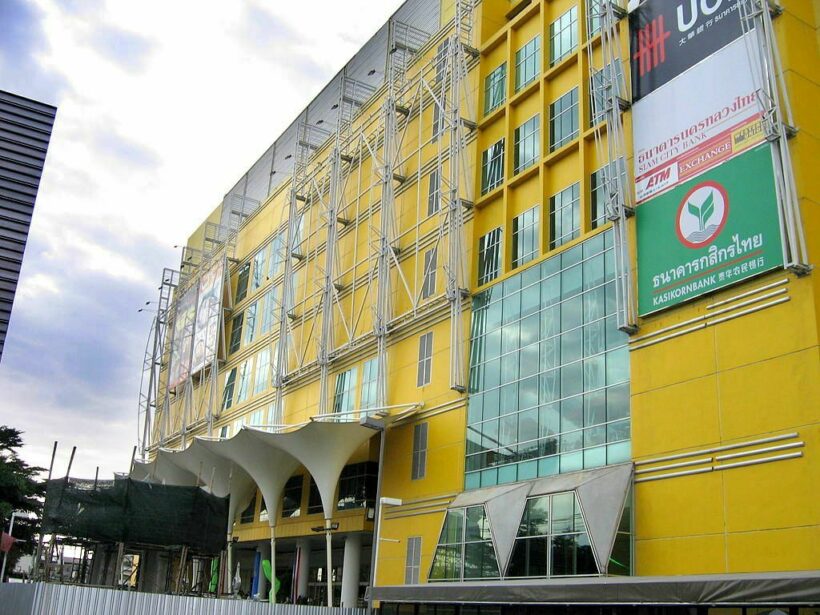 In another sign of Thailand's Covid-19 battered economy, the Union Mall in Bangkok has announced that it will close temporarily, purportedly for Covid-19 safety but likely because of a lack of customers during the pandemic. The mall, in Ladprao opposite the Central Ladprao shopping mall, took to Facebook this week to announce that they were closing.
Mall management made an exception for food vendors, announcing that restaurants and food service businesses inside could continue to operate. But in-person dining will not be allowed and the businesses could cook food only for pick-up takeaway or delivery service.
The mall made a statement announcing the mall will be closed from now until at least May 27, but the closure may be extended further in future announcements. They stated that the decision was made to close the mall to help prevent any outbreaks or spread of Covid-19. The move would give businesses renting stores inside the mall a rest from worrying about running a business during the pandemic and risking infection, and also give them a break on rental expenses for a bit.
But altruism aside, the Union Mall will also close because it just doesn't have the patronage to sustain operation as the pandemic rages on. Before Covid-19, the mall was a popular hangout spot for young hip mallrats shopping for the latest fashions. But for the last year, shops and promenades have been mostly empty, a ghost town beaten down by the pandemic.
In the announcement to close, the mall management shared a letter from a frustrated shop-owner, lamenting the plight of businesses renting stores during an unrelenting pandemic. He complained that the economy began to look better a few times, but was repeatedly dashed by another Covid-19 wave. An end is still not in sight in an uncertain pandemic, and the business owner pointed out that people can start getting jabs, but there's no vaccine to immunise small businesses that don't have the savings to keep fighting as the customerless months drag on.
SOURCE: Thai PBS World
Want more from the Thaiger family?
📱 Download our app on Android or iOS for instant updates on your mobile
📧 Subscribe to our daily email newsletter
👍 Like/Follow us on Facebook
🔔 Subscribe to or Join our YouTube channel for daily video updates
Thai government says Covid treatment is free, but patients report hefty bills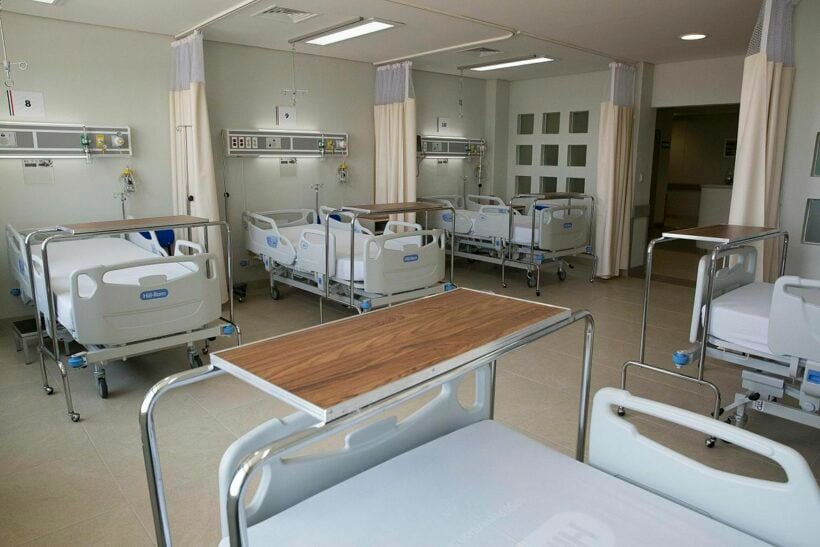 Despite the Thai government repeatedly saying all Covid-19 patients will receive free treatment, hefty bills are being posted on social media. Tares Krassanairawiwong, director-general of the Health Service Support Department, insisted again that the treatment for Covid is free at any state or private hospital, but listed maximum amounts on coverage for individuals. The National Health Security Office says it will pay 7,200 baht in medicines for each patient, 1,500 baht per night in a hospital, field hospital or hospitel, and 3,800 baht for other items related to the virus treatment.
But the NHSO secretary-general cited bills as being much higher on average per person, insisting that even those bills will and have been paid.
"Patients don't have to pay even when being treated in a private hospital because the NHSO will reimburse the cost. On average, we pay private hospitals about Bt100,000 per [Covid] patient with moderate symptoms, and have paid 800,000 baht to 1 million baht for severe cases."
1 patient reported being hit with a bill of 937,979 baht for 16 days in a private hospital, which included 3 days in intensive care. Another reported a bill of 989,670 baht for 17 days in hospital, 13 of which were spent in ICU. Another person, Danai Rung, says he called the NHSO hotline, after being given a large bill, and said the hotline representative told him his hospital wasn't covered under the NHSO.
"The claim that Covid-19 treatment is free at all hospitals is definitely untrue," he said on Public Health Ministry's Facebook page for Covid-19 updates. "I have had to pay 340,000 baht of the 480,000 baht bill. The insurance only covered about 140,000 baht."
Even private hospitals are claiming that the difference in specialists' fees and medical supplies make the cost of treatment higher compared to those getting treatment at public hospitals. The difference, unlike what the NHSO has stated, will be paid by the patient.
Thonburi Healthcare Group's chairman, Boon Vanasin, said recently that when a patient is diagnosed with Covid-19 in a private hospital, they may either be admitted or transferred to another designated medical facility. In this case, the treatment will be free.
"But if the patient refuses the process prescribed by the government and chooses to be treated in their own hospital, then they will have to pay the difference between the medical cover provided by the government and fees charged by private hospitals."
Patients are advised to call the NHSO 1330 hotline if they are asked to pay for Covid-19 care. So far, the Public Health Ministry says it has resolved 44 complaints involving 75 patients. All these patients have been refunded the money taken from them by private hospitals, who said the money was collected by mistake or taken as a guarantee.
The NHSO says operators of medical facilities who illegally charge for Covid care can face up to 2 years in jail or a maximum fine of 40,000 baht.
SOURCE: Thai PBS World
Want more from the Thaiger family?
📱 Download our app on Android or iOS for instant updates on your mobile
📧 Subscribe to our daily email newsletter
👍 Like/Follow us on Facebook
🔔 Subscribe to or Join our YouTube channel for daily video updates