23% of expats get by on less than 45,000 baht per month – Thaivisa survey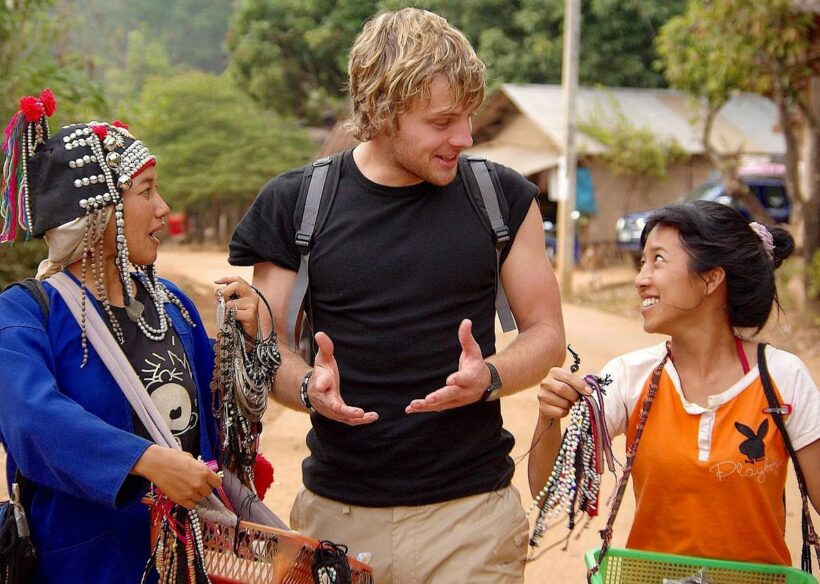 PHOTO: matadornetwork.com
ThaiVisa has released reports from its recent survey into life of expats in Thailand. The survey was conducted on the Thaivisa website so partly reflects the aspirations and life of readers of the site.
They report that a common theme on social media and forums is that Thais think of hooking up with or marrying farangs as their ultimate meal ticket. They are said to see dollar signs in their eyes and see the "hansum" foreigner as nothing more than a walking ATM to be pressed when needed and ignored like part of the furniture at other times.
But no more – that is if a Thaivisa survey is to be believed.
In the far ranging survey of a respectable 1,429 expats in the kingdom respondents were asked to reveal their monthly income. Almost a quarter (23%) were said to be trying to get by on less than 45,000 baht a month. Many of these may be earning less as the parameter was 25-45K.
Many people would see this as subsistence level for living alone – let alone taking care of a Thai girlfriend, wife and kids. Or, heaven forbid, the extended family.
Almost 100 respondents didn't even come up to this level of relative poverty. They were trying to survive on less than 25,000 baht – about what a recently graduated twenty something Thai person might try to scrape by on in Bangkok.
The good news is that the survey showed that expats may own their own rooms, houses and vehicles making the need for rent unnecessary.
Roughly half of the respondents earn over 65,000 baht and many a lot more.
STORY: Thaivisa

Thailand's household debt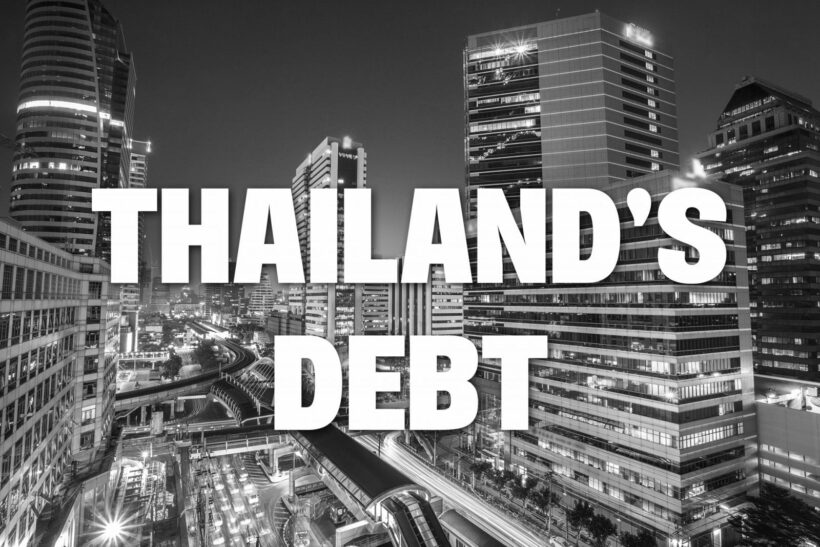 Thailand's household debt has been on the rise over the past decade, up from an average of 116,681 baht in 2007 to 178,994 baht in 2017, but should be measured with commensurate growth in wages, inflation and the country's GDP.

The figures show that Thailand's debt for farming is around 16% of the total debt bill. 36% is spent on buying property and land whilst Thais only go into debt for education – around 1.6% of their total borrowings.
More disturbingly Thais are using borrowings and credit cards for keeping their lifestyles and daily costs alive. 39% of all Thai debt is for daily consumption items.
The three provinces that have the highest rate of debt are #1 Pathum Thani, #2 Krabi, #3 Nontaburi. The average debt for all Thais is 179,000 baht. Bangkok has the highest household debt at 202,000 baht per person, Yala the lowest at only 28,000 baht.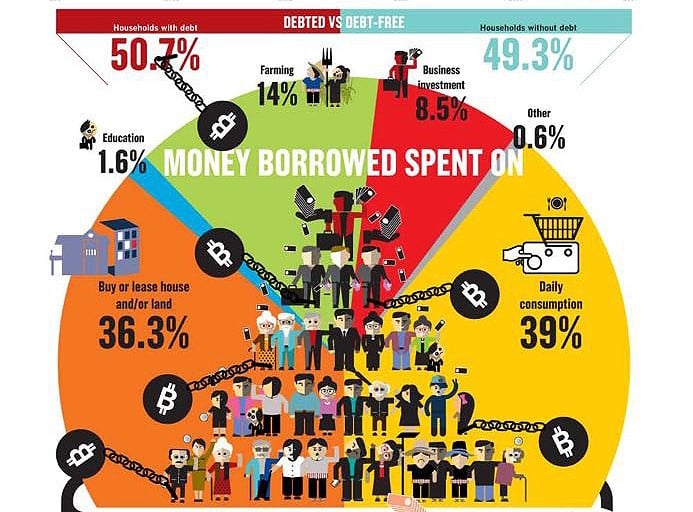 SOURCE: The Nation
Resorts near Kaeng Krachan dam in Petchaburi temporarily closed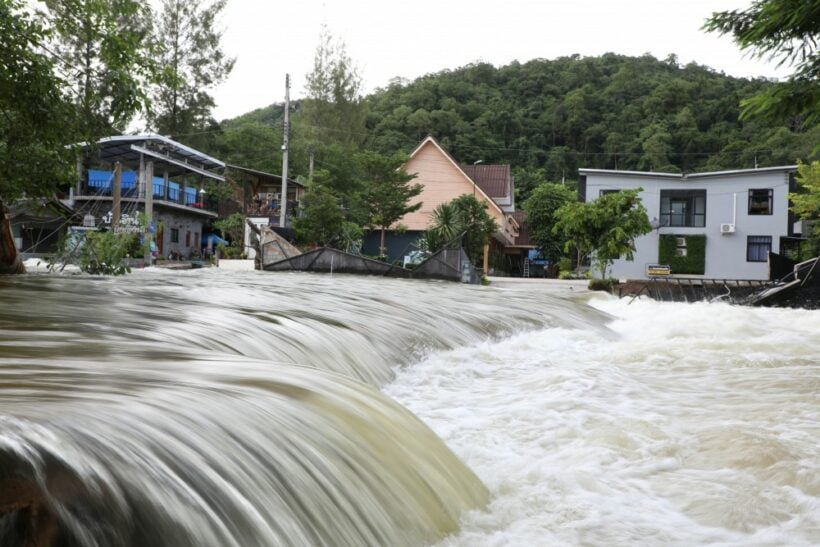 PHOTOS: The Nation
More than 30 resorts downstream of the Kaeng Krachan dam in Phetchaburi province, are being closed temporarily due to heavy flooding.
Thai PBS reports that floodwater levels at the 30 plus resorts range from 1-3 metres making it impossible to carry on with their business. It's also been reported that spillover water from the spillway has heavily damaged the only road leading to the resorts downstream of the dam.
Officials at Kaeng Krachan dam said that the dam was discharging 259 cubic metres/second of water out of the dam into the Phetchaburi river after water level in the dam has risen to 750 million cubic metres against its full capacity of 710 million cubic metres.
One of the resort operators, Mr Thongbai Klaipetch, said that his resort and nine others in the same neighbourhood were marooned and the only road to the resorts was badly flooded.
About 60 families of Ban Tham Sua in Tambon Kaeng Krachan have made preparations to evacuate out of their village due to heavy flooding which has rendered their daily livelihood difficult.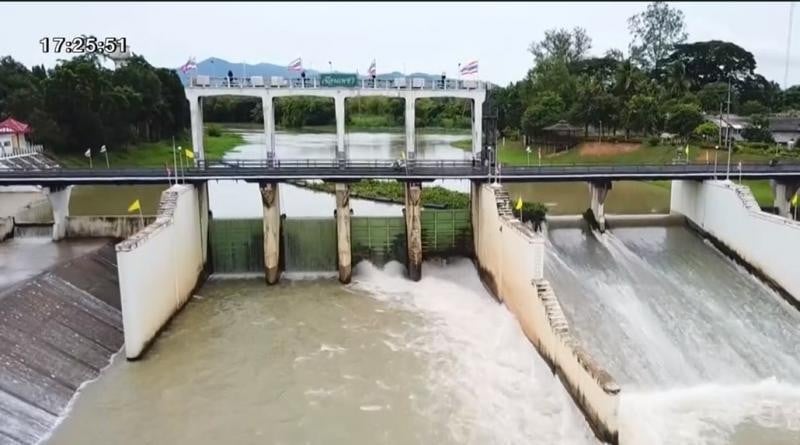 SOURCE: Thai PBS

Thaiger Radio News – Sunday