23% of expats get by on less than 45,000 baht per month – Thaivisa survey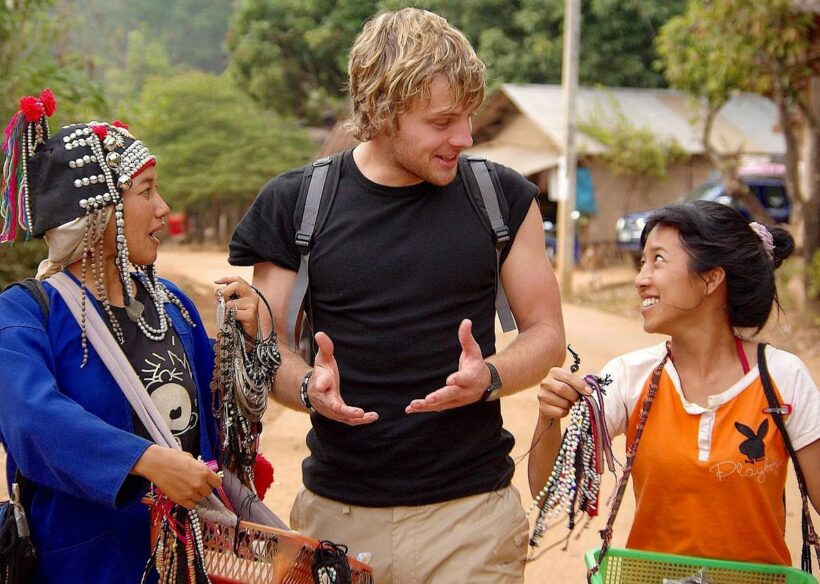 PHOTO: matadornetwork.com
ThaiVisa has released reports from its recent survey into life of expats in Thailand. The survey was conducted on the Thaivisa website so partly reflects the aspirations and life of readers of the site.
They report that a common theme on social media and forums is that Thais think of hooking up with or marrying farangs as their ultimate meal ticket. They are said to see dollar signs in their eyes and see the "hansum" foreigner as nothing more than a walking ATM to be pressed when needed and ignored like part of the furniture at other times.
But no more – that is if a Thaivisa survey is to be believed.
In the far ranging survey of a respectable 1,429 expats in the kingdom respondents were asked to reveal their monthly income. Almost a quarter (23%) were said to be trying to get by on less than 45,000 baht a month. Many of these may be earning less as the parameter was 25-45K.

Many people would see this as subsistence level for living alone – let alone taking care of a Thai girlfriend, wife and kids. Or, heaven forbid, the extended family.
Almost 100 respondents didn't even come up to this level of relative poverty. They were trying to survive on less than 25,000 baht – about what a recently graduated twenty something Thai person might try to scrape by on in Bangkok.
The good news is that the survey showed that expats may own their own rooms, houses and vehicles making the need for rent unnecessary.
Roughly half of the respondents earn over 65,000 baht and many a lot more.
STORY: Thaivisa


Are you considering a medical procedure abroad? With Thaiger Medical you can research hospitals and doctors, choose a destination in Thailand or abroad, and book an appointment today.

Read more headlines, reports & breaking news in Thailand. Or catch up on your Thailand news.

New WHO world road death report – Thailand drops to number 8 but still high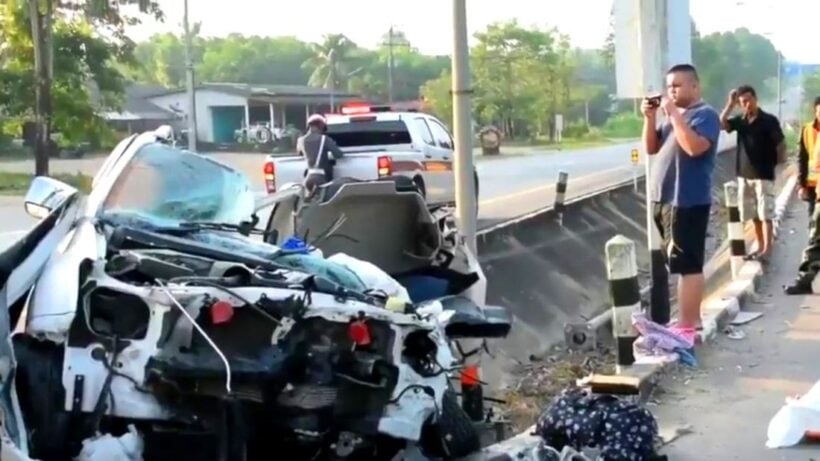 Thailand's roads remain some of the deadliest in the world. But the Kingdom has dropped from its previous number two position to number eight, behind a collection of backwater African states and other undeveloped countries.
A new report by the World Health Organisation shows that the road safety situation in Thailand hasn't improved. The shocking news is outlined in a the WHO report, Global Status Report on Road Safety 2018,
The report indicates the death rate per 100,000 population in Thailand was 32.7. This ranks Thai roads as at least the deadliest in ASEAN and amongst the deadliest in the world.
Only seven other nations fared worse than Thailand, while the countries with the highest road traffic death rate per 100,000 population were Liberia, Saint Lucia, Burundi and Chad.
The report, compiled using data from 2016 from 175 countries, shows that Europe has the safest roads with 9.3 deaths per 100,000 population. The African continent had the worst rates.
The report shows that there is an average of 22,491 people killed on Thai roads every year. South east Asia, where motorcycle-related deaths account for 43 percent of the total road toll, had an average of 20.7 deaths per 100,000 population.
Globally, the report found that the situation regarding road traffic deaths is worsening, with someone killed in a road accident every 24 seconds somewhere in the world.
The WHO road death Hall of Shame…
1. Liberia – 35.9 (per 100,000 people)
2. Saint Lucia – 35.4
Equal 3. Burundi and Zimbabwe – 34.7
Equal 4. Democratic Republic of Congo and Venezuela (Bolivarian Republic of) – 33.7
5. Central African Republic – 33.6
6. Thailand – 32.7
7. Burkina Faso – 30.5
8. Namibia – 30.4
9. Cameroon – 30.1
10. Mozambique – 30.1
Floating clinic opens in Kanchanaburi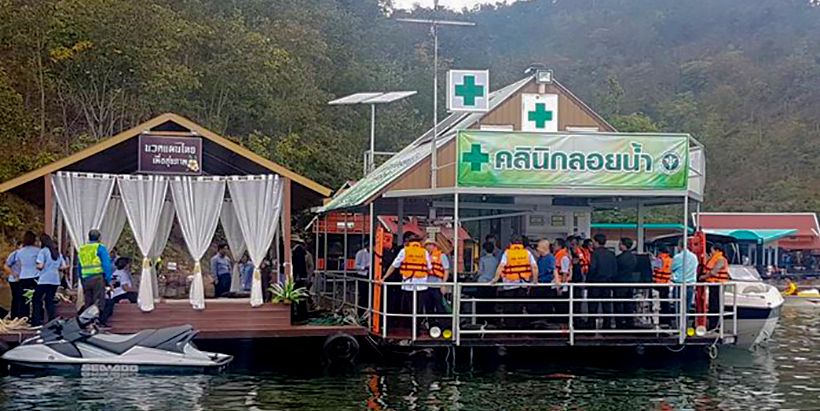 PHOTO: Pattaya Mail
Last week saw residents and visitors to Srinakaring Dam in Sri Sawat district, Kanchanaburi, in Thailand's west, witness the first day of operations of a new floating medical unit.
The Bangkok Post reports that the dam is a huge tourist magnet which attracts 800,000 tourist a year in an area where 140 businesses operate and over 600 towing rafts reside. Due to reports of accidents (sometimes with fatal results) the Public Health Ministry's Health Region 5 came up with the 'floating clinic'.
The clinic boasts a solar cell power system able to function during power outages, as well as modern and efficient communications systems in case of emergencies. The floating clinic is equipped with beds for check-ups, respirators, medical supplies and basic lifesaving equipment.
The project will provide help to tourists and locals in case medical attention is required. Depending on the severity there are referral vessels such as jet skis and speedboats available for quick access to local hospitals, with helicopter landing pads planned for the near future.
SOURCE: The Bangkok Post 
Thaiger Radio News – Monday