Hands-on schooling setting an example in Chiang Mai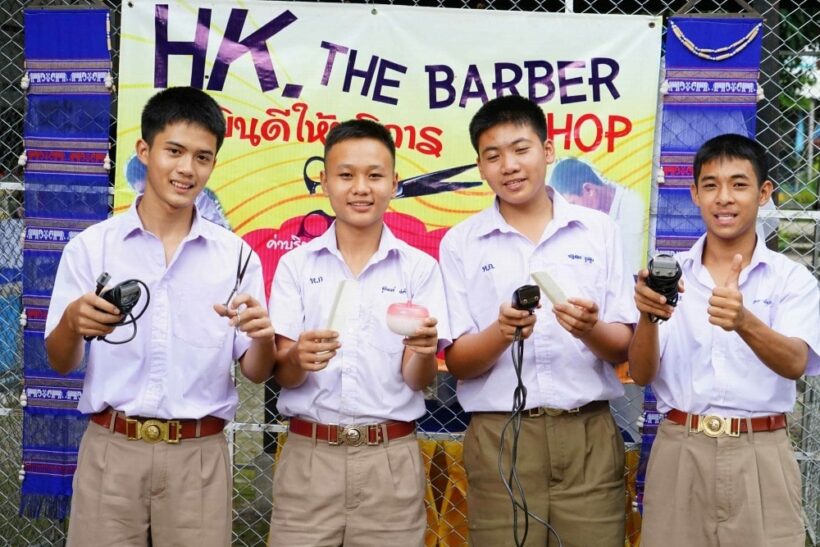 by Chularat Saengpassa
PHOTO: Padungkiat Jaiwong, far left, and fellow barbers of the "HK Barber" salon at Wat Huai Kaew School in Chiang Mai's Mae On district show off their haircutting equipment.
"Take me to your heart, Take me to your soul. Give me your hand before I'm old, Show me what love is, haven't got a clue, Show me that wonders can be true."
15 year old Padungkiat Jaiwong is proud of his rendition of the Michael Learns to Rock hit, and said he was inspired to study the English language after his teacher encouraged him to start singing Western hits. In fact, he has even won a contest singing in English.
Apart from showing off his language skills to the visitors from the Equitable Education Fund, Padungkiat also displayed his talents in hairstyling.
"He is a living proof of what impact teachers and a good school can have on children," EEF president Prasarn Trairatvorakul said.
Padungkiat, like many other children across the country, was at the risk of dropping out of school due to his family's dire financial status. Previously, Padunkiat used to sneak out of his Wat Huai Kaew School in Chiang Mai's Mae On district to play at a waterfall nearby with his friends. Truants, if ignored, usually drop out of school and miss out on a bright future.
Luckily, the Wat Huai Kaew School never took its 254 students for granted, and all 40 members of the teaching staff took it upon themselves to ensure these children have a good future. So, every year, the teachers make time to visit the home of every student, so they can learn more about the child and come up with a specific solution for the problems he or she faces.
"We learned that some students simply skip class because they cannot follow what is being taught. For them, I think vocational skills would be more useful, so I encourage them to take haircutting classes," teacher Phimrada Songchueb explained.

Padungkiat and his friends have now been successfully running the HK Barber salon, offering students haircuts for 5 to 10 baht each. The earnings are split between the young barbers and the school, which provides the equipment.
"Our young barbers spend their earnings on educational trips," Phimrada said.
Despite being a teacher, Phimrada usually treats her students like friends, so she can learn about their problems and perspectives.
"You will get a different answer if you ask questions like a teacher," she said.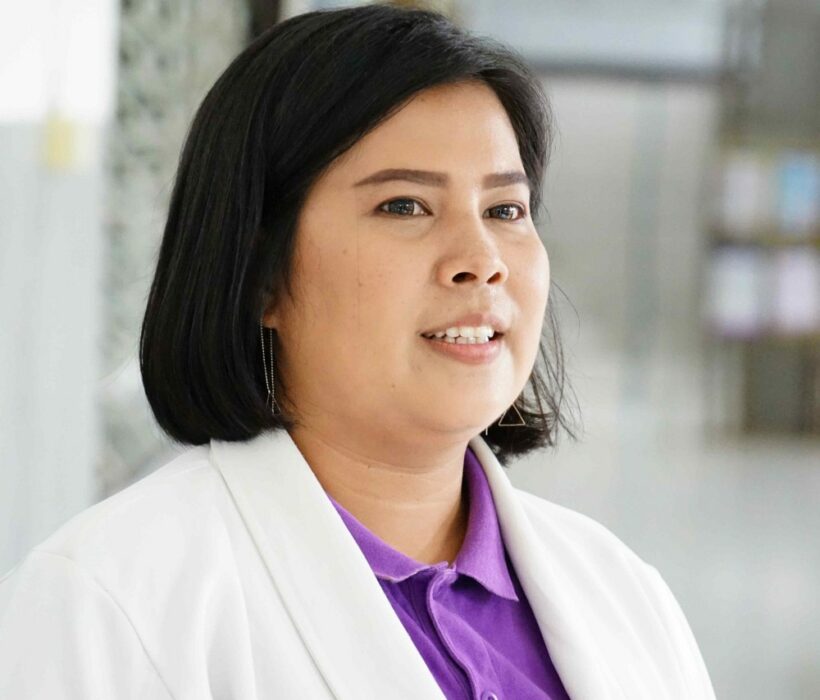 Teacher Phimrada Songchueb
According to her, children in the provinces usually fall silent when asked about their dreams because they don't really know what they should want. Most of them are from poor families and for them the most common form of making a living is by working in farms or taking odd jobs. That's why Phimrada has been trying to expose her students to different vocations, and also helps look for scholarships so they can further their studies at vocational colleges. Also, thanks to Phimrada, students like Padungkiat are allowed to spend nights in school from Monday to Friday as part of a special deal for children who need extra help and live quite far away.
Phimrada said after Padungkiat started living in school he was no longer absent during the rainy season.
"I don't think he is at risk of becoming a dropout anymore," she said.
Padungkiat has earned the nickname of "Sodsai" (bright and cheerful) in school because this term describes his character and life now. He now enjoys studying, working at the HK Barber and singing songs in English. Though he cannot understand every word he sings, he says it is fun and it is encouraging him to try harder in English class. His new found talent is also giving him hope that maybe he could earn some extra cash as a singer, while furthering his studies at a vocational college in the near future.
EEF chief Prasarn said this school has proved that having the right teachers was more important than money when it comes to child development.
"Wat Huai Kaew School pays attention to all aspects of the children," he said.
Principal Opart Intasan said teachers have been visiting their students' homes for more than two decades already.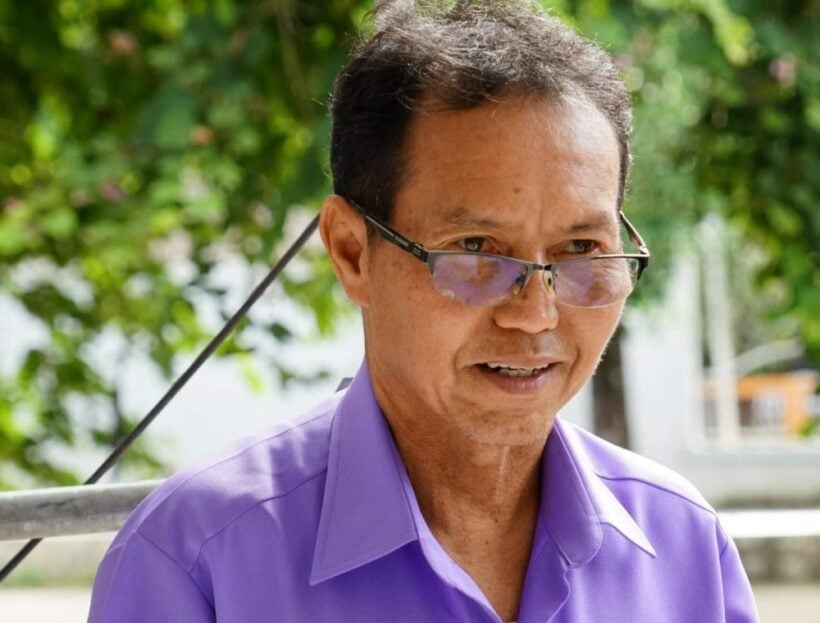 Principal Opart Intasan
"These visits are important, as it allows the teachers to see their students' living conditions and also to know more about them," Opart said.
For instance, he said, the teachers once visited a child at home to find out why he could not understand what was on the blackboard.
"In the visit, the teachers learned that the child had some eye problems. So, the teacher had the child moved to the front row and started using new techniques in the classroom," Opart said.
Opart Under his leadership, the Wat Huai Kaew School tries to help the students as much as it can. For instance, if a teacher finds out that a student doesn't have a mosquito net at home, the school will look for donors on Facebook.
"That way, we can get mosquito nets for our student," the headmaster said.

STORY: The Nation
Keep in contact with The Thaiger by following our Facebook page.
Never miss out on future posts by following The Thaiger.
Thailand to introduce "area quarantine" for international visitors from April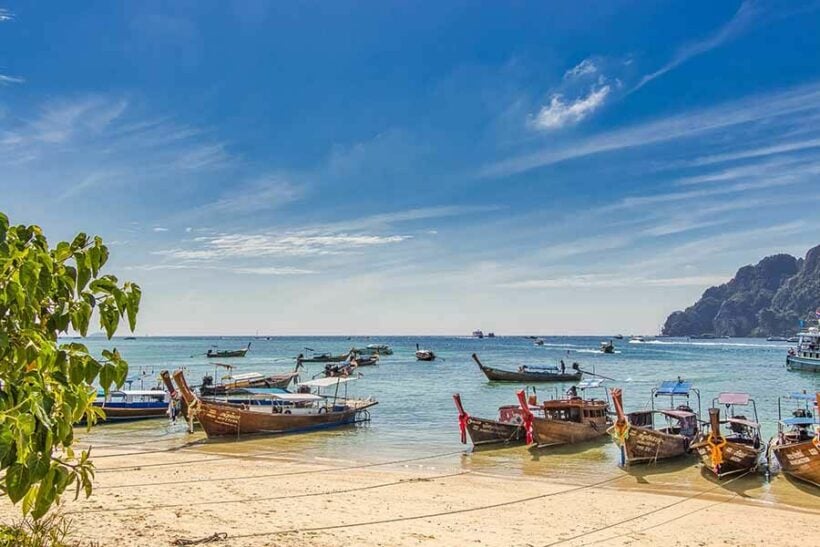 From next month, foreign visitors to the Kingdom will be able to experience the delights of "area quarantine", after the government confirmed the scheme for 5 provinces. Following a meeting with the Public Health Ministry, the Tourism Minister Phiphat Ratchakitprakarn confirmed that Phuket, Krabi, Chiang Mai, Chon Buri (Pattaya), and Surat Thani (Koh Samui and Koh Pha-ngan) have been chosen to pilot the scheme.
Foreign tourists opting for area quarantine will be required to remain in their hotel rooms for the first 3 days of their stay. They will be tested for Covid-19 and, if negative after 3 days, will be allowed to leave their room and roam freely around the resort for the remainder of their 14-day quarantine. At the end of the 14-day period, they will once again be tested for the virus and, if negative, allowed to travel around the quarantine area.
In order to avail of the scheme, tourists will still need to fulfil the other requirements for travel, including obtaining a Certificate of Entry, a negative Covid-19 test 72 hours prior to travel, and adequate health insurance. Nation Thailand reports that the area quarantine plan will be run by 29 travel agencies, under TAT supervision.
The area quarantine scheme comes as the TAT hails the success of the first "golf quarantine" scheme, which operates in a similar manner. Travellers from countries considered "low-risk" for Covid-19 can come to Thailand for a golf holiday at approved golf resorts in the Kingdom. Conditions are similar to those attached to area quarantine, with the golfers having to spend the first 3 days in their room, test negative for the virus, and then enjoy free rein of the resort, with a few rounds of golf thrown in.
Thailand's economy has been decimated by the fallout from the pandemic, in particular the loss of international tourism. The current mandatory 14-day quarantine period is seen as the biggest hurdle to overcome in order to re-ignite the sector. In 2019, international tourism contributed 2 trillion baht out of a total 3.01 trillion baht tourism trade. In the same year, tourism made up 17% of Thailand's GDP.
SOURCE: Nation Thailand
Keep in contact with The Thaiger by following our Facebook page.
Never miss out on future posts by following The Thaiger.
Chiang Mai 3rd most polluted city in world in yesterday's air quality ratings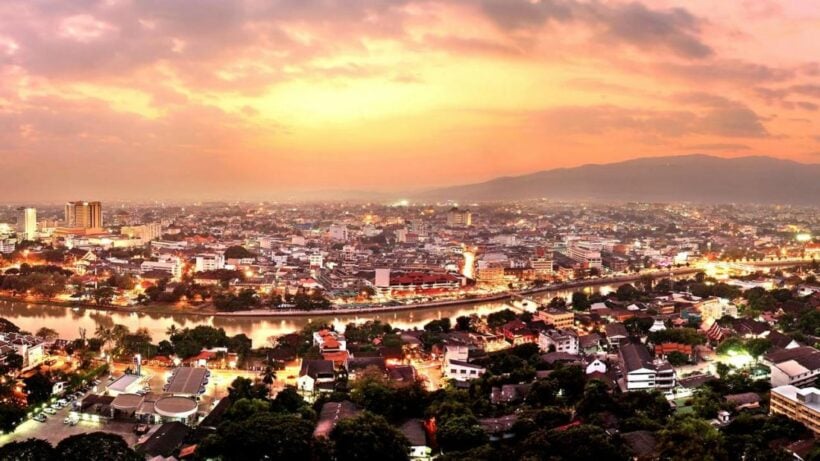 Chiang Mai ranked as the 3rd most polluted city in the world yesterday, according to AirVisual, following Lahor in Pakistan and New Delhi in India. The northern Thai city's was recorded to have an average PM2.5 dust level higher than 200.
All 4 air quality monitoring stations in the municipal area reported the PM as exceeding the safe level, with the deputy chief of an air pollution command citing some 928 hotspots detected across the nation's 17 northern provinces.
In Tak province, its PM2.5 and PM10 ratings exceeded the safe level for 4 consecutive days, affecting people's health and road visibility. Mae Sot district yesterday saw the PM 2.5 and PM10 measured at 114 and 171 µg/m3 with people being advised to avoid all outdoor activities and stay away from areas with high air pollution.
The governor of Tak says the province has initiated measures to prevent forest fires and to prohibit the burning of old crops for 2 months starting from March 1. Those who are caught burning or carrying hunting equipment will be charged by forest patrol officers.
The Department of Health Director-General says tropical storms in the northern part of Thailand would help reduce the PM2.5 in Bangkok, the Central Plains, the East and the lower North over the next few days. But some areas in the north, northeast and central plains may see more pollution due to burning in the country and smoke from neighbouring countries.
The Director advised people to protect themselves by wearing a face mask when going outside and follow air pollution news on the official website of the Department of Pollution Control.
According to IQAir, Chiang Mai's air quality index is at 176, with the PM2.5 measured at 103.9 µg/m³, sitting at unhealthy levels.
Meanwhile, the PM2.5 air pollution was behind approximately 160,000 deaths in the world's 5 most populous cities in 2020, according to a Greenpeace Southeast Asia analysis of IQAir data from a live Cost Estimator.
SOURCE: Bangkok Post
Keep in contact with The Thaiger by following our Facebook page.
Never miss out on future posts by following The Thaiger.
Thailand News Today | Bangkok protest fallout, northern fire bans | March 1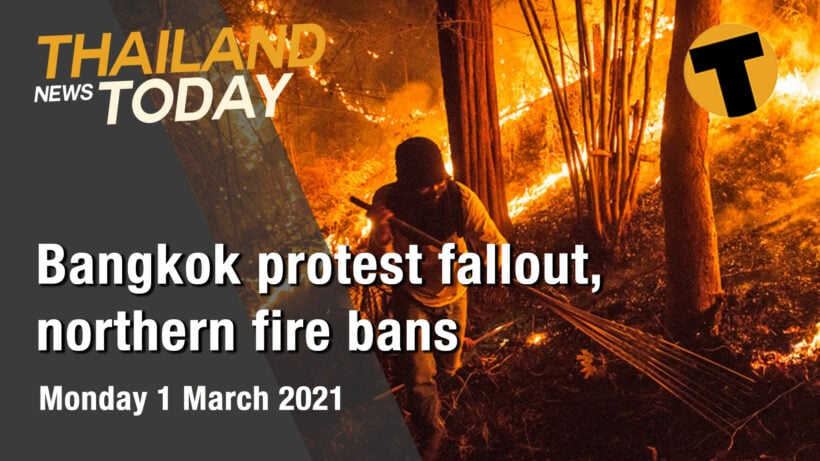 Coming up today… the fallout from yesterday's latest protest violence in Bangkok, the first vaccine in Thailand who got it, and a major drug haul along the Mekong.
But first we'll start up north where Lampang Province is joining other northern provinces todday by putting a total fire ban in place from today, March 1, until the end of April. Chiang Mai also started a ban on all deliberately lit fires from today and Lamphun, just south of Chiang Mai, already has one in place.
The bans are timely after a horrid weekend of air pollution in many of Thailand's provinces over the long weekend, even as far south as the tourist destination of Phuket where visibility was down to about 1 kilometre and the smell of smoke was noticeable.
Whilst up in the north… 4 Thai women were arrested at a security checkpoint in Tak's Mae Sot district after they illegally crossed the border from Myanmar into Thailand.
Illegal casinos and fancy hi-so massage parlours in Myanmar in areas near the border, have attracted wealthy Thais and Burmese. The establishments have also attracted plenty of Thais looking for well-paid work across the border.
In a major bust along the Mekong River, a notorious hotzone for drug trafficking, border patrol police seized 920 kilograms of dried, compacted cannabis from a boat along the Nakhon Pathom riverbank, bordering Laos.
Now to the weekend violence as the protests resume where they left off last year…
At least 22 people were arrested during the major Bangkok protest yesterday. It turned violent as pro-democracy activists marched toward the Thai PM's residence. It's been reported that one officer died during the rally, reportedly due to heart failure.
At least 33 people were injured… that includes 23 police officers. The clashes happened in front of 1st Infantry Regiment barracks on Vibhavadi Rangsit Road and involved around 1,500-2,000 activists from the Restart Democracy movement, part of the Free Youth group. The group has been protesting against the government and calling for reform of the country's constitution and monarchy since protests began in July of last year.
And Thailand's Covid-19 vaccine campaign started with Public Health Minister Anutin Charnvirakul who received the first of China's Sinovac vaccine yesterday. PM Prayut Chan-o-cha was initially planned to be the first to kick off Thailand's immunisation plan with the AstraZeneca vaccine, but due to problems with paperwork, the PM's injection was postponed.
Keep in contact with The Thaiger by following our Facebook page.
Never miss out on future posts by following The Thaiger.