Co-working space – not just for start-ups

PHOTO: HUBBA-TO co-working space in Bangkok
by Thanchanok Phobut | Senior Coordinator, CBRE Thailand
CBRE, an international property consultancy company, reveals that co-working space seems to be on the tip of everyone's tongue these days. There was a time when no-one knew what the term "serviced office" meant or why someone would want such an option. But today, you can't open a business publication without seeing an article about co-working. Most people think of co-working spaces as being a thriving hub of young latte-sipping, technology entrepreneurs, coming up with the next big idea that will make them multi-millionaires.
While there is an element of truth to this image, the end-goal for many co-working space operators is to change the way that companies, not just start-ups, source their office space. They want companies to pay for office space as a service rather than follow the traditional route of signing a lease, fitting out their own space, having an office manager maintain the premises and hiring their own employees for reception and administrative duties.
Co-working office operators usually offer companies their own private space. It is most common to be offered an office based on the size you will need to fit in a set number of desks. For example, if your company has four employees, your package offer will include a furnished closed office with four desks, 4 chairs and optional telecommunications equipment for four people (internet service, phone number and a telephone handset).
There is usually a common kitchen area and spaces to meet and mingle. Think of it like a five-star hotel, you're not sharing a room, but you are getting a high level of service and amenities on the premises.
You usually have a short-term commitment, not signing a lease for years. The best deal is usually for a year or more, but you can lease your office for as short as one month. Starting and ending your relationship with an operator is most often quick and easy. Since the office is already outfitted and reception services provided, getting to work is much quicker than when you need to design your new space yourself or hire your own support staff.
"Competition in the space is red hot. As more and more offices pop up, the fight to achieve 100% occupancy is fierce. When shopping for your space, be sure to consider more than just price, as the services and reputation of your provider are just as important.
"If you do your homework, you'll avoid the pitfalls of co-working space, such as unreturned deposits, unexpectedly thin walls between units or fees for things like coffee and copying that you didn't expect. The great news is, changing providers is much easier than with traditional space," states Mr. Nithipat Tongpun, Head of Advisory & Transaction Services – Office, CBRE Thailand.
According to a recent CBRE report on the New York City office market:
While traditional long-term leases are the preferred model for business and the foundation of the commercial office market, the rapid growth of third-party flexible space operators provides occupiers with a wide variety of options for leasing office space. Since 2013, when the expansion of third-party flexible space began to gain significant traction, the sector has averaged an annual growth rate of 22 percent.
There are strong indicators of user demand for the services of the third-party space providers. In fact, 75 percent of corporate occupiers anticipate including co-working or flexible space in their occupancy portfolio over the next three years.
Smaller users also continue to be an important part of the target market; as the flexible space footprint has grown in Manhattan, the amount of traditional leasing among tenants under 5,000 sq. ft. has dropped off by 42 percent between 2013 and year-end 2017, suggesting that these users are migrating to flexible space solutions.
In Bangkok, four large co-working space operators are opening in multiple locations. JustCo, Spaces, The Great Room and WeWork leased a combined total of 25,000 square metres of space in some of Bangkok's best office buildings last year and they are still growing.
"I recently met Yvan Maillard, general manager of The Great Room's Singapore operation and he said that, in Singapore, 30% of his clients are late stage start-ups, 30 % are private investment family offices and 30% are mainstream corporates. In the case of corporates, they often lease co-working space as a stopgap before finding a larger permanent office for their expanding team," said Mr. James Pitchon, Head of Research and Consulting, CBRE Thailand.
It is not only the way companies source their office space that is changing. Even those companies who continue to lease office space directly are changing the way that they use the space – having your own office or even your own desk is out of fashion – agile working is all the rage.
Mr. Nihipat added, "Companies are providing employees with a daily choice of environments from quiet space to a layout that enables teams to collaborate. Employees are expected to move around the office, depending on their tasks. The objective is to create a workspace that fulfills the employees' needs in a high-quality environment, while minimizing the number of individual desks needed, effectively putting more people to work in less space."
Globally and in Bangkok, the office market will continue to evolve and while traditional leases are yet to be seen as a thing of the past, CBRE expects more companies to provide agile working environments. CBRE also expects to see significant growth in the amount of co-working spaces provided by third party suppliers.
"This will mean an increase in the demand for high quality buildings with flexible, column free floor plates, technically advanced air conditioning and temperature control, as well as sufficient lift capacity to deal with higher rates of occupation density.
Many of the new generation of buildings currently under construction or being planned in Bangkok will have these features and we won't be surprised to see more and more co-working spaces open their doors as companies weigh the real advantages of this option versus traditional space.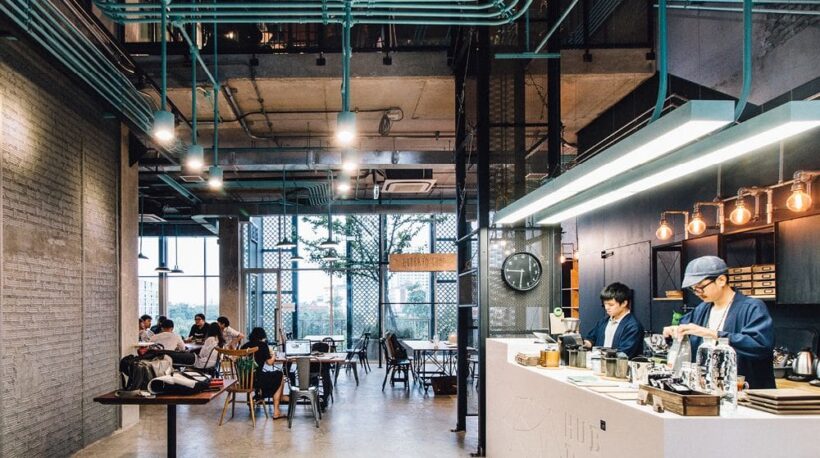 Find more property for sale and rent across Thailand at Thaiger Property, powered by FazWaz. You can even list your property for free.

Do you need help with your business? Are you searching for a new job? Or an employer looking to hire? Try Thaiger Jobs today.

Read more headlines, reports & breaking news in Bangkok. Or catch up on your Thailand news.

17 year old student arrested for running porn site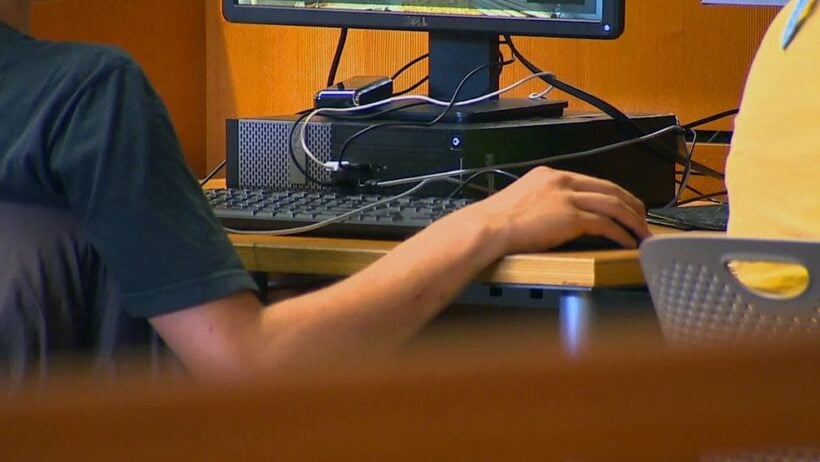 PHOTO: The Nation
A young male university student has been arrested over charges of running a pornographic photo website in which paid members were given access to some 300,000 pictures of net idols and other celebrities.
Using VK, Line and Facebok the 17 year old (name withheld due to age) uploaded the pictures to the "Kodwarp" page which could then be accessed by users who paid a membership free.
Police arrived at his Bangkok home in Phra Nakhon district on December 11 and seized over 860 GB (roughly 300,000) images of adult content from his desktop and mobile phone.
The arrest was carried out by the Police Children and Women Protection Subdivision, who claim that the student confessed to having collected the explicit material from other websites.
The minor detailed how his free-access public pages and groups have over 30,000 followers, as well as having a separate 'VIP' group with over 1,000 paying members. He had been involved in the operation for over 3 months and managed to save over 500,000 baht, while also buying brand-name goods with his profits.
Pol Col Kirakit Juranapat, a superintendent for the subdivision, also shared stories about how the victims of the material in question have suffered from depression, stress, and some even tried to take their own life.
An investigation is now underway trying to find those responsible for taking the pictures and trace the 'members'.

STORY: The Nation
Assets valued at 39 million baht seized in Magic Skin case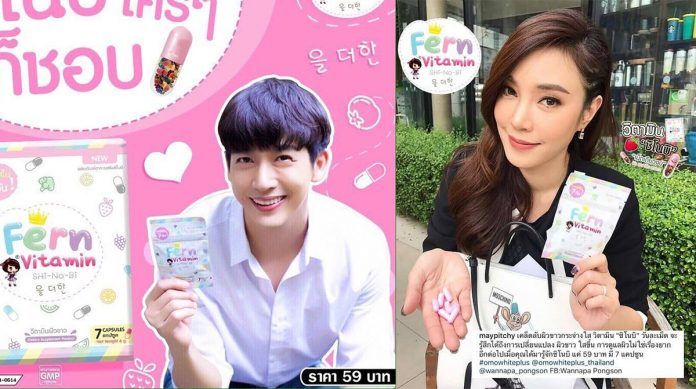 And there's more to come, according to investigators…
The AMLO (Anti-Money Laundering Office) seized 19 million baht cash and two luxury cars in the 'Magic Skin' scandal. The seizure was ordered after they allegedly supplied sub-standard cosmetics and weight- loss products. The AMLO have also seized two luxury cars worth 10 million baht each.
A spokesperson for the AMLO says that the case is ongoing and past customer's complaints would not be withdrawn, as some had feared.
He said the case would proceed and more ill-gotten assets would be confiscated. Authorities would soon file a false advertising charge against 50 celebrities who allegedly promoted products for Magic Skin.
Preecha also said that the victims nationwide could present their evidence of damage to the AMLO to request a share of the seized assets.
He said such requests could be submitted now or within 30 days after an announcement on the matter is published in the Royal Gazette.
Authorities are now checking claims that Magic Skin associates continued to use nominees in producing and distributing products, which they claim is an act of fraud.
The popular Magic Skin products remain under a cloud over reports earlier this year that the brand manufactured substandard cosmetics and boosted their profile by hiring celebrities to endorse them.
Police discovered that nearly 1,000 people were affected by the alleged substandard products, which caused damages valued around 300 million baht.
Charges have now been laid against Magic Skin owner Wannapha Puangson and her husband Korn Puangson, as well as other business associates. The charges include conspiring to produce and distribute products in violation of the Cosmetics Act and Food Act.
STORY: The Nation
Samut Prakan zoo denies mistreatment of elephant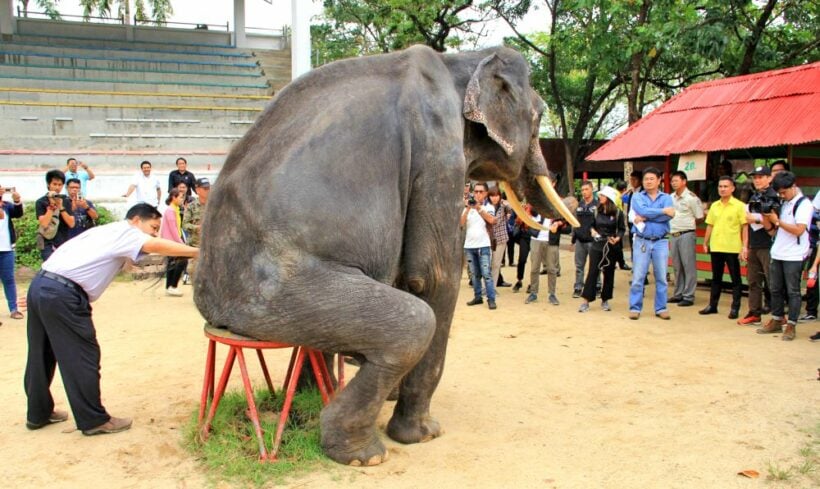 by Suthinan Kongsin
The Samut Prakan Livestock Development Office have inspected Samut Prakan Crocodile Farm and Zoo after media reports and photos on social media revealed a thin elephant performing tricks for tourists.
"I've been visiting the zoo for a long time because I like to look at the animals. But when I visited last week I was upset when I saw one of the elephants. The elephant looked so thin and weak. I felt so sorry. I think he needs help." – Trip Advisor
Read The Thaiger report about the tourists' grievances HERE.
Visitors were also critical about the crocodile farm's care. The Manager, Uthen Yangprapakorn, insisted all the animals there were fed well.
Uthen told reporters that his horses were 15 years old and some of the crocodiles lived to 80.
"If we hadn't taken care of them well, they wouldn't live this long," he said.
"The place is poorly maintained – a lot of the facilities are run down and look like it hasn't been upgraded in a long time." – Trip Advisor
Uthen said the farm had conducted annual health checks on all its five elephants on December 4. He said the elephant was on a diet to prevent it from becoming fat. Elephants with high body fat were more prone to being in the mating season and often become more aggressive, Uthen said.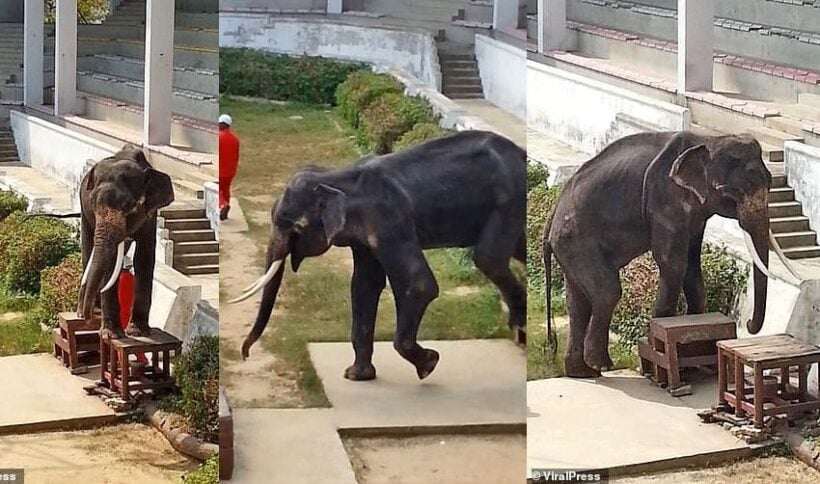 Photos from distressed visitors to the Zoo, posted on Trip Advisor
SOURCE: The Nation