Two women in Rayong fined 15 million baht each for ciggie smuggling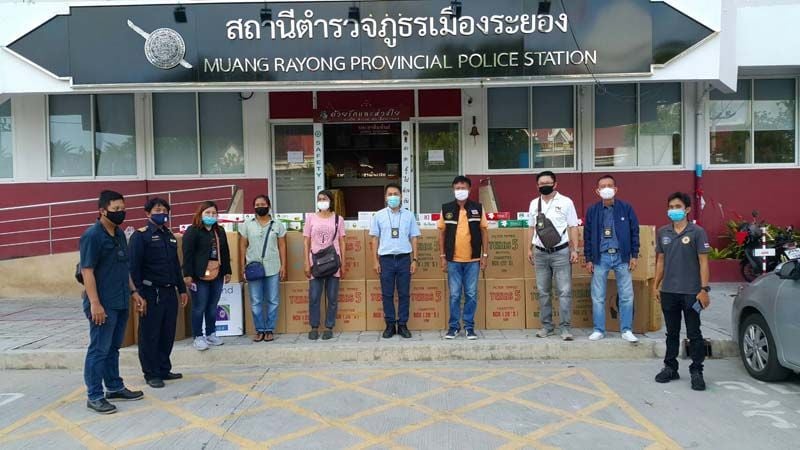 A Thai 'auntie' and her daughter from Rayong have been fined 15 million baht for smuggling 37 crates of cigarettes, valued around 200,000 baht, from Cambodia. 53 year old Pisamai and 34 years old Somradee tried to smuggle nearly 19,000 packets of cigarettes over the border.
Investigators raided their apartment in Muang Rayong. They were caught red handed loading the cases onto a 3-wheeled motorbike. 10 metres away police found the rest of the boxes. They were both arrested.
Pisamai told police that this was the second batch of cigarettes received from Cambodia. The first batch was early in April – a delivery of 17 crates of cigarettes of a variety of popular brands. She says she hired Somradee to help her move the cigarettes into a room in exchange 300 baht.
A spokesperson for the Thai Excise Department says he received the tip-off from detectives about the smuggled cigarettes and notified the police. Both suspects have been fined 15 times the value of tax evaded – a total of about 15 million baht each.
SOURCE: Thai Residents
Keep in contact with The Thaiger by following our
Facebook page
.
Pattaya police arrest intoxicated Chinese man, Thai girlfriend in front of station – VIDEO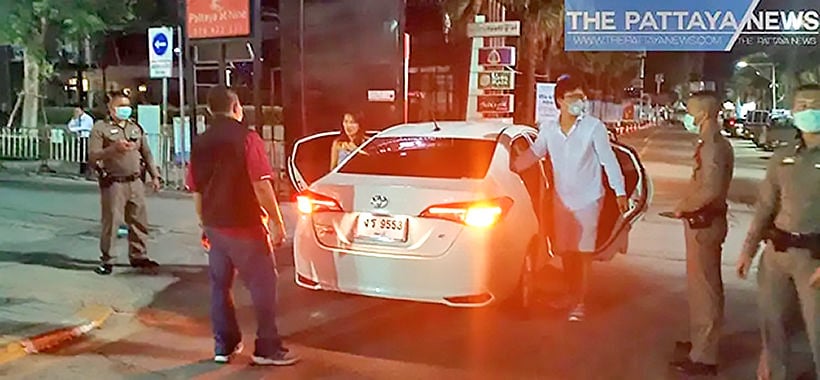 A Chinese man and his Thai girlfriend were arrested in front of the Pattaya City Police Station in the early hours of this morning, after causing a disturbance and allegedly damaging a police car. Officers say the man was highly intoxicated.
Authorities were notified at around 1:30am that a couple was having a domestic dispute at an apartment. Police arrived and took them to the Pattaya police station to find out what was going on and lay charges. But that was merely the start of the altercation.
Police told reporters that the woman wanted to break up with the man, her Chinese boyfriend. She asked police to take her to his home to fetch all her possessions, while he was to go back to his home with his friends in a separate vehicle. This was arranged in front of the police station.
Minutes later, the Chinese man, who according to a police report was visibly intoxicated, jumped onto the police car with his girlfriend inside and began attacking the vehicle.
It took his friends took more than 10 minutes to stop him, wrestling him to the ground. Police say the girlfriend also escalated the incident by involving herself despite being told not to.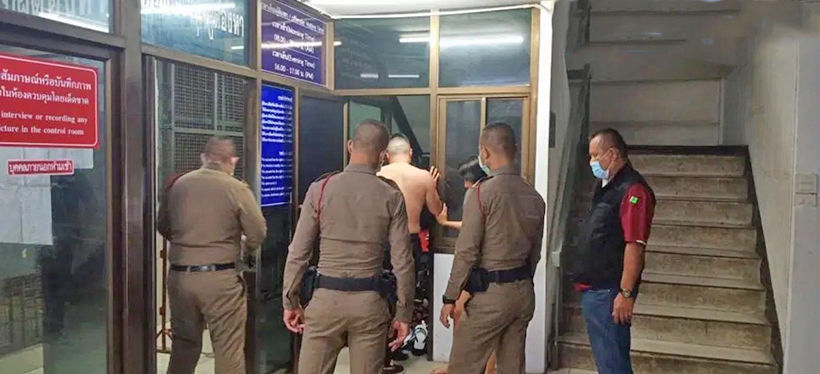 At this stage authorities say the couple is being charged with being a public nuisance. Although the incident occurred during curfew hours the couple will not be charged with violating the curfew as they were taken from their apartment for investigation earlier.
SOURCE: The Pattaya Mail
Keep in contact with The Thaiger by following our
Facebook page
.
LA's Thai Town hit by protesters and rioters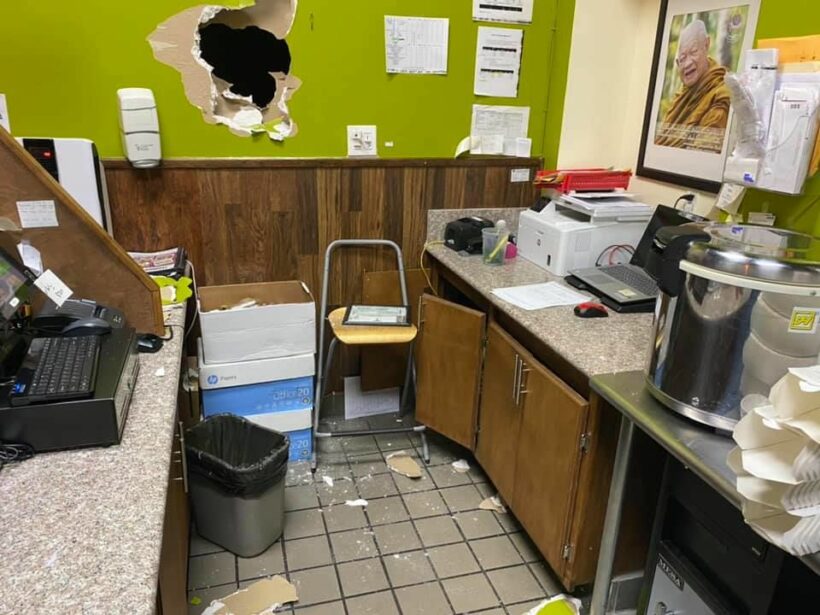 Thai Town businesses in Los Angeles were raided yesterday as rioters and looters across the US hit the streets, enraged over police brutality after a white police officer killed George Floyd, an African American, by pinning him to the ground, with his knee on Mr. Floyd's neck, restricting his breathing. Protesters in Minneapolis, where the officer patrolled, set the police station on fire, sparking riots across America.
SiamTown US, a Thai newspaper in Los Angeles, say looters broke into a Thai restaurant by busting in walls through the pharmacy next door. A jewellery store in Thai Town was broken into around midnight. SiamTown US posted video surveillance footage on their Facebook page.
"Police caught the bad guy, but everything is damaged," Sue Kiattisak Khamphanthong, the restaurant owner, said in a video posted on her Facebook page. Her video shows multiple holes in the walls where people broke in. Shelves, products and pots in her kitchen were knocked to the ground.
The unrest in Los Angeles has led the National Guard to monitor city hall, the Los Angeles Times reports. Nearly a dozen people were arrested for attempting to loot a mall in the area yesterday and a popular L.A. street was hit hard by looters, with glass shattered all over the sidewalks.
SOURCES: Khaosod | Los Angeles Times
ขโมยชัด ๆ แล้วมีหน้ามาบอกว่าต้องการความยุติธรรม. มาหาความ ยุติธรรมในครัวกูนี่น่ะ

Posted by Sue Kiattisak on Sunday, 31 May 2020
เตือนภัยธุรกิจไทยในอเมริกา!! อย่าทิ้งสิ่งของมีค่าไว้ในร้าน https://youtu.be/c6EC7XOwS7Uคลิปจากกล้องวงจรปิดเมื่อเทื่ยงคืนครึ่งเมื่อคืนนี้ โชว์ภาพกลุ่มวัยรุ่นประมาณ 5 คนเดินสำรวจร้านค้าในพลาซ่าถนนซันเซ็ท ไทยทาวน์ แคลิฟอร์เนีย อาศัยช่วงเคอร์ฟิวไม่มีคน ก่อนทุบร้านเครื่องประดับและนาฬิกาเสียหาย

Posted by SiamTownUS on Sunday, 31 May 2020
Keep in contact with The Thaiger by following our
Facebook page
.
25 arrested after police raid online gambling base in Mae Sot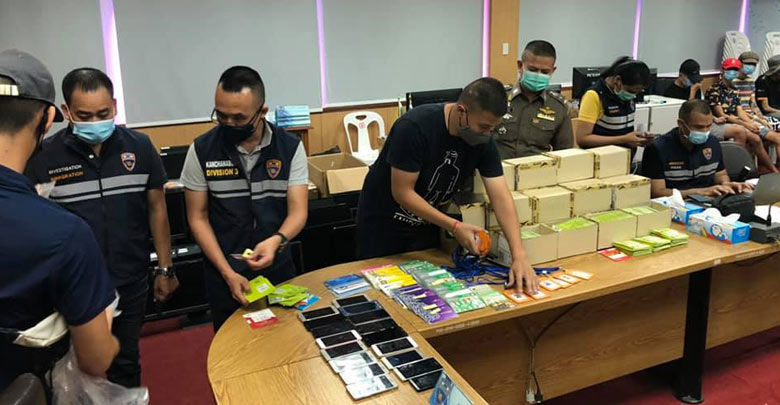 Police arrested 25 people involved in online gambling after a raid Saturday night at a house in Mae Sot, Northern Thailand, right on the Burmese border. Police also confiscated equipment used for the online gaming. Out of the 25 people arrested, 5 of them were Thai and the rest were foreigners, mostly from China.
Since people have been staying at home due to the coronavirus pandemic, many have been gambling online, the chief of the Immigration Police Bureau says. Police seized 7 computers, 14 smartphones and 2,000 to 2,500 SIM cards. The gambling operations also has 50 bank accounts with a total of around 100 million baht.
The illegal gambling business operated 24 hours a day with employees working in 3 shifts that were 8 hours each.
SOURCE: Bangkok Post
Keep in contact with The Thaiger by following our
Facebook page
.