Thai boat captain says he was paid 100,000 baht to ferry Rohingya to Malaysia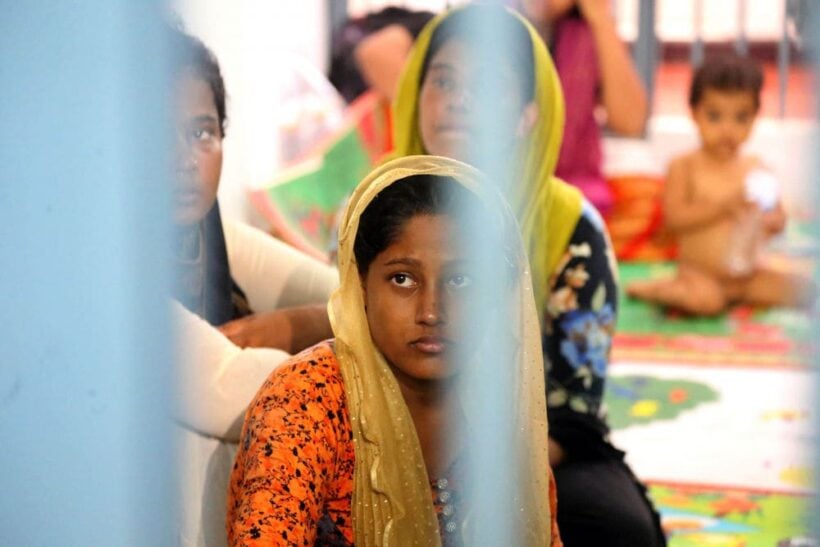 by The Nation
Authorities are speculating that a group of 65 Rohingya and five other Burmese men may have been trafficked from Bangladesh where an estimated million people are sheltering as refugees. The Thai captain, of the boat that washed up on a southern Thai island on tuesday, has already admitted that he was paid to take them across the Andaman Sea to Malaysia.
The 49 year old boat captain, Sangkhom Paphan from the Ranong province, allegedly admitted that he was hired for 100,000 baht by a Burmese investor to collect the immigrants from Bangladesh and transport them by boat to Malaysia. Authorities have already laid initial charges against him for bringing illegal immigrants into the country.
Meanwhile Thai authorities have detained the 70 alleged illegal immigrants at the Satun Immigration Police Office and two local police stations. The confinement is related to a probe launched into an alleged human trafficking case.
The captain and 70 passengers were rounded up by Third Naval Region officers on Tuesday after their vessel, which ran out of fuel three days earlier, was swept ashore at Koh Rawi off the coast of Satun, north-west of Langkawi, in southern Thailand.
As the fuel ran out the captain said he anchored the boat in mid-seas for three days to await a refill delivery, as the investor had promised, but it failed to arrive before strong waves swept the boat to the shores of the Thai island. The testimony has been confirmed by some of the boat's passengers.
The passengers have received health screening and primary treatments, and have been questioned about whether they were lured by a human trafficking gang.
Meanwhile, Satun Islamic Committee president Arun Maji said he had instructed his deputy to co-ordinate donations for food aid and needed items for the 65 Muslim Rohingya.
More than 900,000 stateless Rohingya refugees live in refugee camps in Cox's Bazar, Bangladesh. It is estimated that 741,000 of them have fled from Myanmar since the most recent round of violence targeting them began in August 2017.
SOURCE: The Nation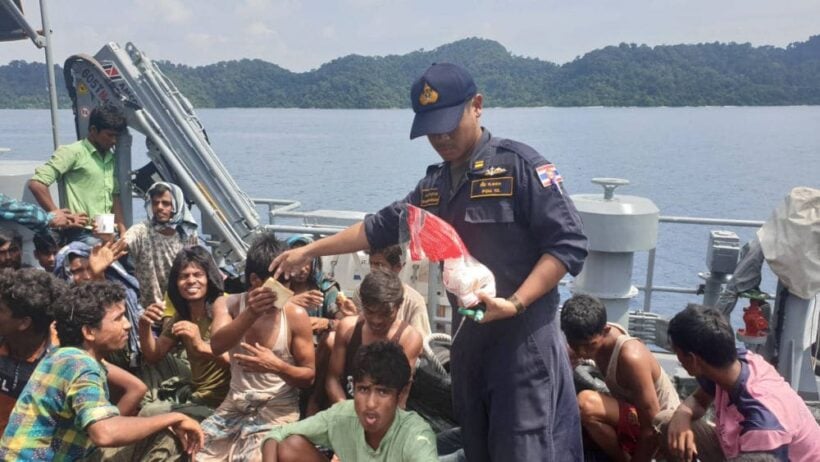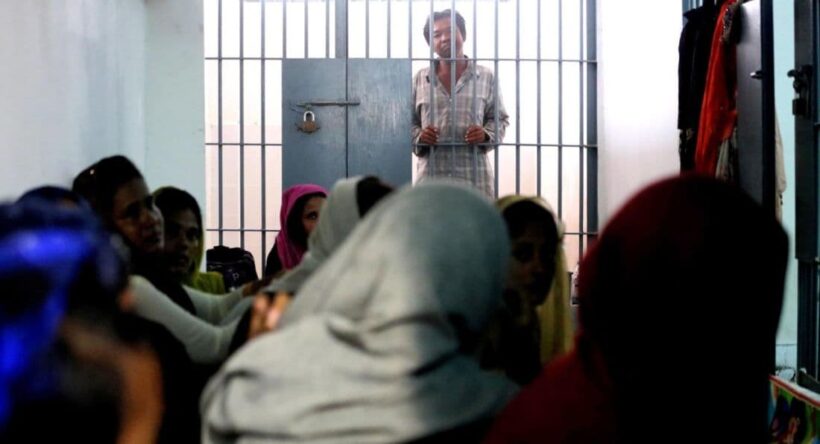 Keep in contact with The Thaiger by following our
Facebook page
.
Never miss out on future posts by
following The Thaiger
.
Bangkok woman arrested for allegedly stealing 1 million baht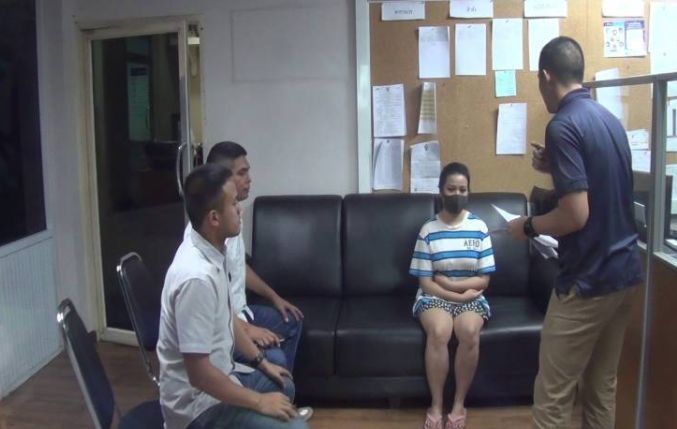 A Bangkok woman was arrested on fraud charges for allegedly stealing a company checkbook and withdrawing 1 million baht. The 29 year old woman, identified as Krissadee, worked in accounting for a clothing design firm in the city's Ekkamai area.
Apparently, shortly after she was hired, Krissadee suddenly stopped showing up for work. The company then noticed the checkbook was missing as well as a million baht from the company account.
In an investigation, Khlong Tan police found Krissadee made cash withdrawals. She allegedly told police that she used the money to pay for trips and gambling expenses.
SOURCE: Thai Visa
Keep in contact with The Thaiger by following our
Facebook page
.
Never miss out on future posts by
following The Thaiger
.
Monk arrested for alleged involvement in large methamphetamine delivery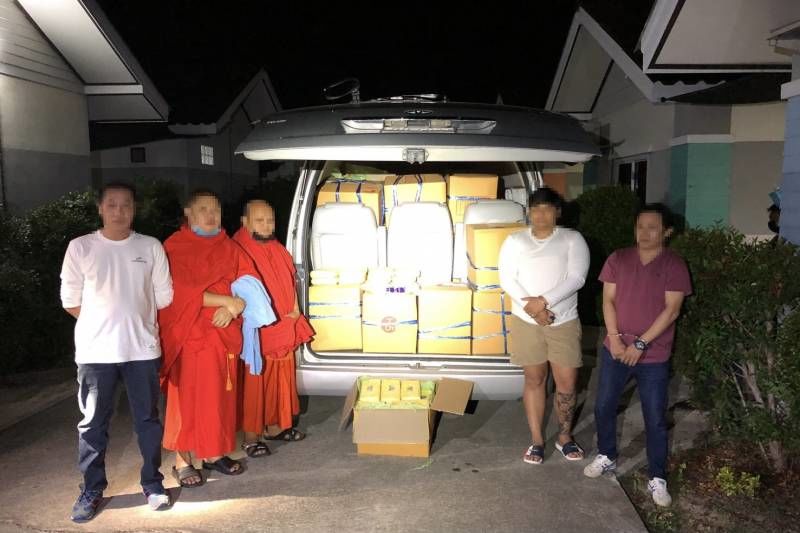 Police arrested a monk on drug charges and seized 4.8 million methamphetamine pills from a resort in the Central Thailand province Chai Nat. The man, a senior monk from Chiang Rai, was allegedly hired to help deliver large qualities methamphetamine 3 times and paid 300,000 baht per delivery. The monk allegedly told police that he needed the money to enroll in a master's degree program.
A photo shows the monk standing in front of a van packed with boxes. Along with the 4.8 million methamphetamine pills, police found a gun with 14 bullets and 11 mobile phones. According to Thai media, it was a significant drug trafficking bust, cracking down on a large network in the Chiang Dao and Chai Nat area. The monk allegedly sat in the van during deliveries to "trick" police and avoid getting searched at police checkpoints.
SOURCES: Chiang Rai Times | Thairath
Keep in contact with The Thaiger by following our
Facebook page
.
Never miss out on future posts by
following The Thaiger
.
Thai officials approve transfer of 3 Iranians involved in 2012 botched bomb plot in Bangkok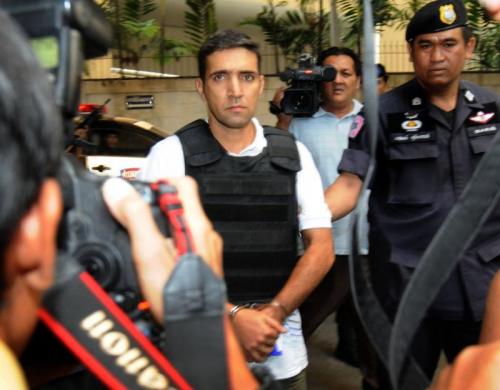 Thai authorities are transferring 3 Iranian inmates to Tehran. The inmates were involved in the 2012 failed bomb plot, which Israeli and Thai officials say, was targeted at Israeli diplomats in Bangkok.
According to Iranian state TV, the transfer was a swap. The report says 33 year old British-Australian Kylie Moore-Gilbert, who was incarcerated for the past 2 years on espionage charges, was released from Iran prison in exchange for the 3 Iranians imprisoned overseas.
Although Iranian media reports the transfer was a prisoner swap, Thai officials have not confirmed the reports. Thailand's deputy general Chatchom Akapin says the transfers are normal and Thailand approved the transfer in an agreement with Iran.
"These types of transfers aren't unusual… We transfer prisoners to other countries and at the same time receive Thais back under this type of agreement all the time."
Back in 2012, a cache of homemade explosives accidentally blew up at a Bangkok villa on Sukhumvit 71 rented by the Iranians. Saeid Moradi fled the home carrying explosives, but dropped them as police chased him. He lost both his legs in the explosion.
While both Thai and Israeli officials say the explosives were intended to attack Israeli diplomats in Bangkok, Iran officials deny the allegations. The men never faced terrorism charges or any charges relating to attempting to kill the Israeli diplomats.
Moradi along with his accomplice, Mohammad Kharzei, were convicted in 2013. Thai Court sentenced Moradi to life in prison for attempting to murder a police officer and sentenced Kharzei to 15 years in prison for possessing explosives. Another suspect, Masoud Sedaghatzadeh, was arrested in Malaysia in 2012 and then extradited to Thailand in 2017.
SOURCE: Associated Press
Keep in contact with The Thaiger by following our
Facebook page
.
Never miss out on future posts by
following The Thaiger
.