Thai boat captain says he was paid 100,000 baht to ferry Rohingya to Malaysia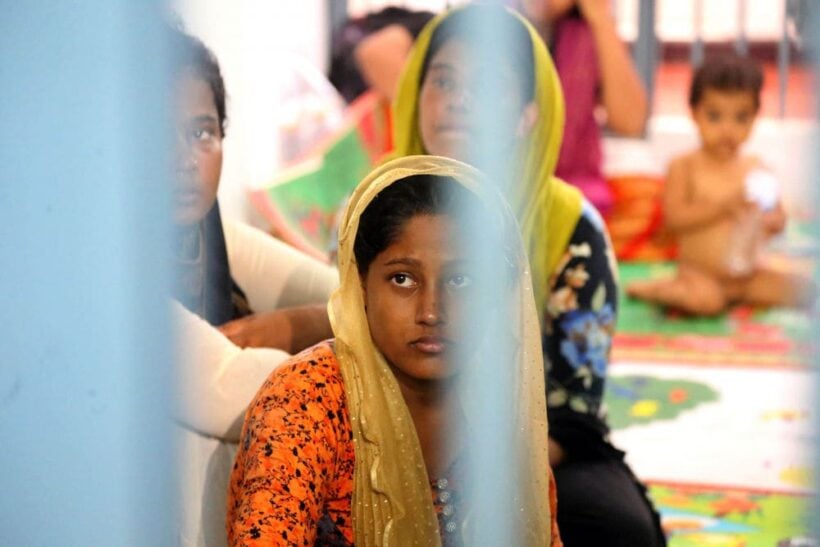 by The Nation
Authorities are speculating that a group of 65 Rohingya and five other Burmese men may have been trafficked from Bangladesh where an estimated million people are sheltering as refugees. The Thai captain, of the boat that washed up on a southern Thai island on tuesday, has already admitted that he was paid to take them across the Andaman Sea to Malaysia.
The 49 year old boat captain, Sangkhom Paphan from the Ranong province, allegedly admitted that he was hired for 100,000 baht by a Burmese investor to collect the immigrants from Bangladesh and transport them by boat to Malaysia. Authorities have already laid initial charges against him for bringing illegal immigrants into the country.
Meanwhile Thai authorities have detained the 70 alleged illegal immigrants at the Satun Immigration Police Office and two local police stations. The confinement is related to a probe launched into an alleged human trafficking case.
The captain and 70 passengers were rounded up by Third Naval Region officers on Tuesday after their vessel, which ran out of fuel three days earlier, was swept ashore at Koh Rawi off the coast of Satun, north-west of Langkawi, in southern Thailand.
As the fuel ran out the captain said he anchored the boat in mid-seas for three days to await a refill delivery, as the investor had promised, but it failed to arrive before strong waves swept the boat to the shores of the Thai island. The testimony has been confirmed by some of the boat's passengers.
The passengers have received health screening and primary treatments, and have been questioned about whether they were lured by a human trafficking gang.
Meanwhile, Satun Islamic Committee president Arun Maji said he had instructed his deputy to co-ordinate donations for food aid and needed items for the 65 Muslim Rohingya.
More than 900,000 stateless Rohingya refugees live in refugee camps in Cox's Bazar, Bangladesh. It is estimated that 741,000 of them have fled from Myanmar since the most recent round of violence targeting them began in August 2017.
SOURCE: The Nation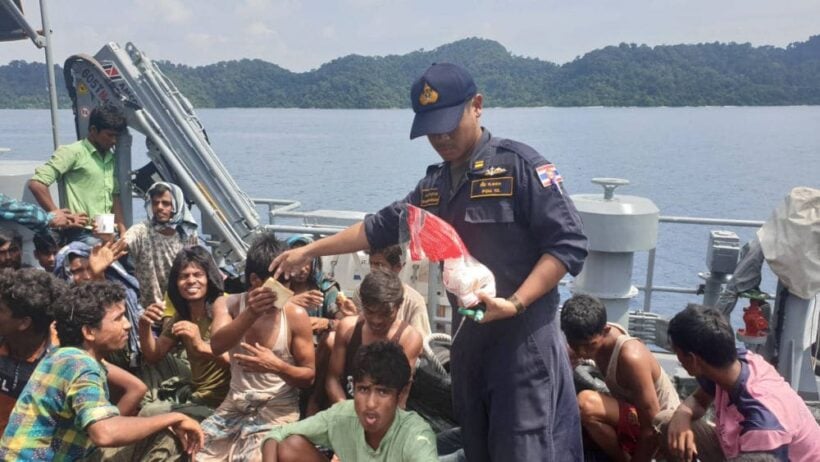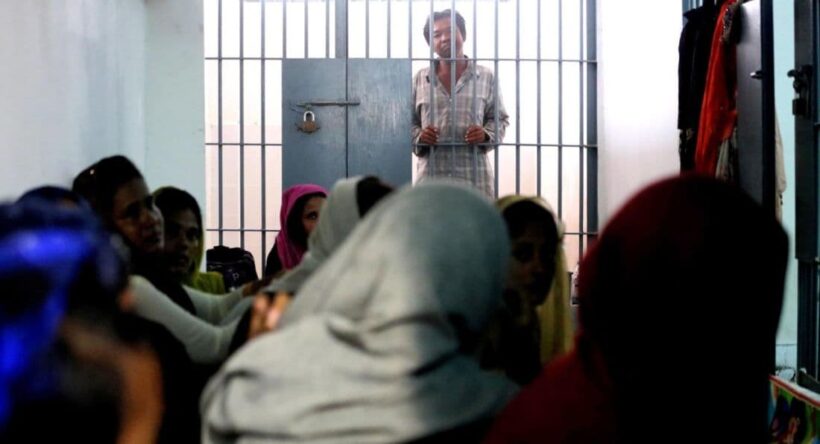 Keep in contact with The Thaiger by following our
Facebook page
.
Booming regional meth industry – Thailand, Myanmar, China and Laos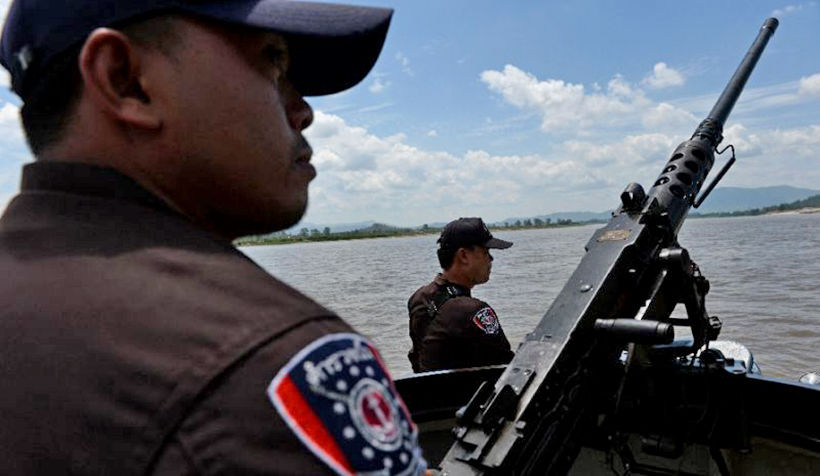 "At the same time significant investment has been made in new highways and bridges in an out of Myanmar, Thailand, China, Laos, Bangladesh and Vietnam. This has provided a boom in movement of products like food and clothing. And drugs."
A UN Drugs and Crime report released this year states that the methamphetamine trade is now worth a staggering US$30-61 billion per year in East and South East Asia, Australia, New Zealand and Bangladesh.
That's a two to fourfold increase from the figures just a decade ago, the last time the UNODC (United Nations Office on Drugs and Crime) estimated the value of the methamphetamine trade in the region.
Better enforcement, co-operation with neighbouring governments, increased manpower, more sophisticated surveillance and increased numbers of seizures have happened whilst the trade in meth has blossomed in the region.
Methamphetamine pills (aka. yaba in Thailand) are now being sold at highly discounted prices, and the well publicised massive seizures and interceptions do little to dent the operations of highly sophisticated and tech-savvy drug traffickers. Even the crystal methamphetamine (ice) from the region is feeding demand as far away as New Zealand.
Experts say the boom in South East Asia's methamphetamine industry is the result of a series of regional and political factors, which have seen Myanmar's lawless Shan State emerge as the regional meth factory.
The Shan State is in Myanmar's north-east and borders Thailand, Laos and China.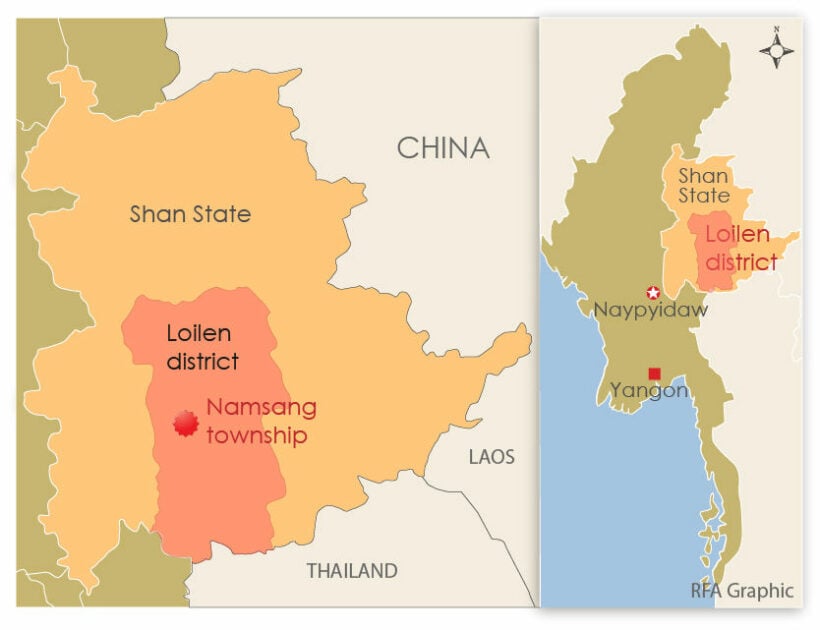 From the 1970s to the 1990s, Myanmar's lawless Shan State warlords, militias and rebel groups typically sold opium and heroin, but subsequently shifted to synthetic drugs after realising how much easier they were to produce and more profitable they could be.
Lax enforcement in Shan State, coupled with porous borders, enabled methamphetamine producers to easily import the chemicals needed to make meth. Poorly enforced money laundering controls then allowed kingpins to easily clean their millions and flourish.
At the same time significant investment has been made in new highways and bridges in an out of Myanmar, Thailand, China, Laos, Bangladesh and Vietnam. This has provided a boom in movement of products like food and clothing. And drugs. In the 'Law of Unintended Consequences', China's Belt & Road strategy to open up trade routes throughout Asia, has inadvertently made trafficking drugs a lot easier.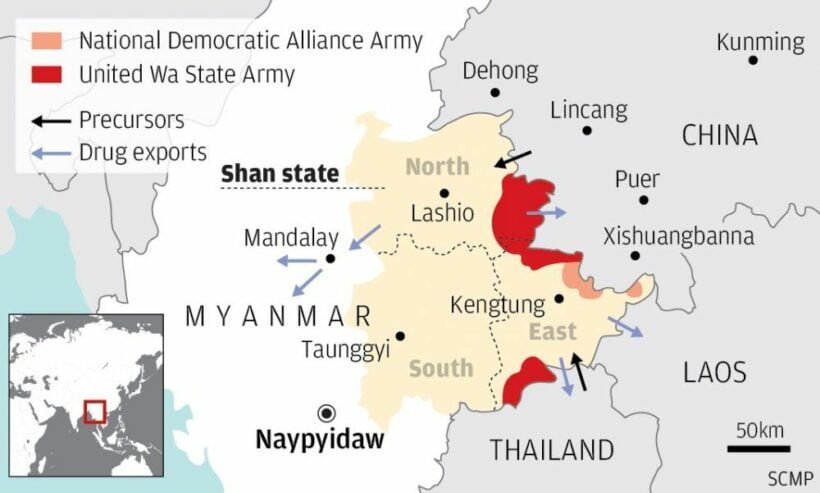 Routinely, seizures of truckloads of 1-5 million meth pills are intercepted then paraded by Thai police. But the biggest drug haul was in 2018 when authorities seized a record-breaking 120 tonnes of crystal meth and methamphetamine pills coming out of the Golden Triangle. More than half of the busts took place in Thailand, where authorities confiscated more than 515 million meth pills.
Now, Laos and Malaysia are also reporting record-breaking busts. In the first eight months of 2018 Chinese authorities reported a 22x increase in crystal methamphetamine seizures in Yunnan province, alone, compared with just three years before.
The UNODC report also states that organised crime groups are not only moving "staggering" amounts of meth to meet demand, they are also trying to increase that demand by flooding the region with cheap product. That's led methamphetamine pill prices to hit historic lows. The flood also creates greater need and a myriad of social problems.
Pills are reportedly selling for less than US$1 (30 baht), even lower than the going price two decades ago.
At the start of this year Thai authorities began an "intensification campaign" along Thailand's northern border with Myanmar. That's where the main route south begins through Thailand. But those efforts, and the vast amounts of international investment to open new routes in and around the region, has just sent enterprising traffickers to use new routes, too numerous for effective enforcement.
John Coyne, a former Australian Federal Police official says the capacity for cashed-up and smart producers to simply ramp up production is allowing meth producers "to write off large seizures as a cost of doing business."
"There needs to be a distinct rethink on what we do."
Keep in contact with The Thaiger by following our
Facebook page
.
Leading anti-drug enforcer warns Thailand is becoming an emerging hub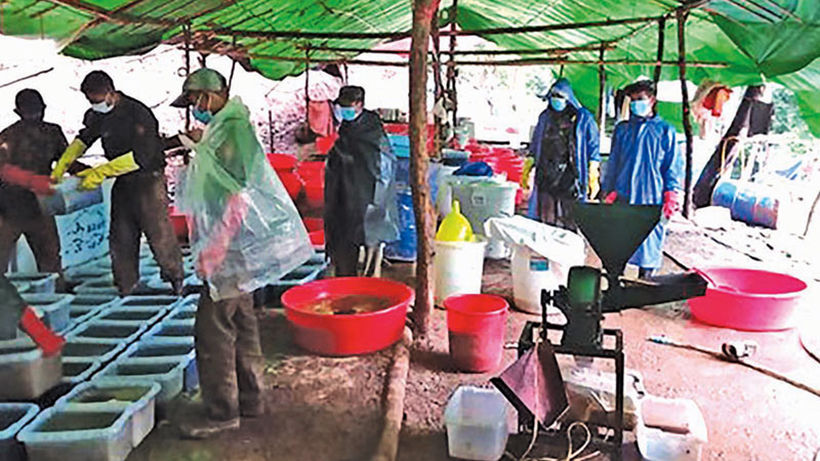 PHOTO: A small meth lab raided in the Shan State, one of many thousands of undetected facilities, hidden under the jungle canopy – Daily News
Thailand is becoming a major conduit for drug cartels, according to Niyom Termsrisuk, secretary-general of the Office of the Narcotics Control Board. The growth of meth labs has exploded in the lawless Shan State of Myanmar, north of Chiang Mai, with better roads and newer, smaller, transportable meth factories keeping ahead of attempts of enforcement.
An ongoing case involving smuggling drugs from Thailand to Australia shows that "Thailand has become a connecting point for the Golden Triangle and destination countries, due to its convenient transportation."
A case of drug importation from Thailand to Australia in April was again in the spotlight this week as suspects appeared in court over Australia's largest-ever seizure of methamphetamine, which was shipped from Bangkok in stereo speakers.
In April Australian police found vacuum-packed packages containing crystal methamphetamine and heroin, valued at 24.8 billion baht, hidden in speakers at the Melbourne waterfront. They tracked down the smugglers, 38 year old Stephen Mizzi, and two married customs agents, Rachel Cachia, and Donovan Rodrigues, both 37 years old, who were all sentenced to life in prison.
Police seized 1,580 kilograms of crystal methamphetamine or 'ice', and 72 kilograms of heroin.
Meanwhile, Thailand's national police chief Chakthip Chaijinda has ordered police nationwide to keep their eyes peeled for drug trafficking during the New Year period.
A police spokesperson says police and authorities will step up counter-smuggling measures, including beefing up border checkpoints. Security forces have also been told to watch for smugglers coming across the mountains in Thailand's north.
The ONCB is expected to set up more vehicle checkpoints and ramp up efforts to fight drug addiction in communities, the Bangkok Post reports, and police will step up campaigns against drug use in schools and nightclubs.
SOURCE: Bangkok Post
Keep in contact with The Thaiger by following our
Facebook page
.
Over 50 Chinese youth arrested for running scam call centre from Samui hotel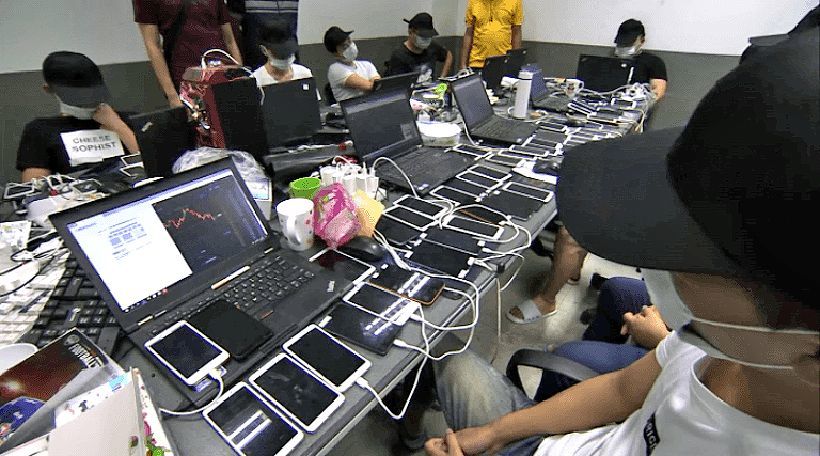 PHOTOS: CTN News
54 enterprising teenagers, most from China, have been arrested for running a call centre scam from a Koh Samui resort. The Chiang Rai Times reports that the arrests happened after police received a tip-off from a Chinese person who had worked for the call centre.
Police say the Chinese teenagers were enticed to come and work for the gang, which was running over 100 chat rooms tricking victims into parting with their cash. Workers at the call centre were given a target of 5 million baht to be raised from each person they spoke to.
Part of the con consisted of persuading other Chinese nationals to invest in fake stocks. Once the victim fell for the scam and transferred the funds, the app being used was closed down.
The gang leader is reportedly still at large and in possession of the Chinese teenagers' passports. Police believe he has not left Thailand. Meanwhile, the 54 workers have all been charged with working illegally in Thailand.
In another bust in Bangkok yesterday, 24 Chinese people were arrested for running another call centre that duped fellow nationals into investing in a cryptocurrency-style scam. It's understood the scam had been running since March.
The workers were arrested at various rental properties around the capital, with more than 500 mobile phones and dozens of computers seized. Immigration Police say they're working to identify any Thai nationals who may have been part of the operation.
SOURCE: Chiang Rai Times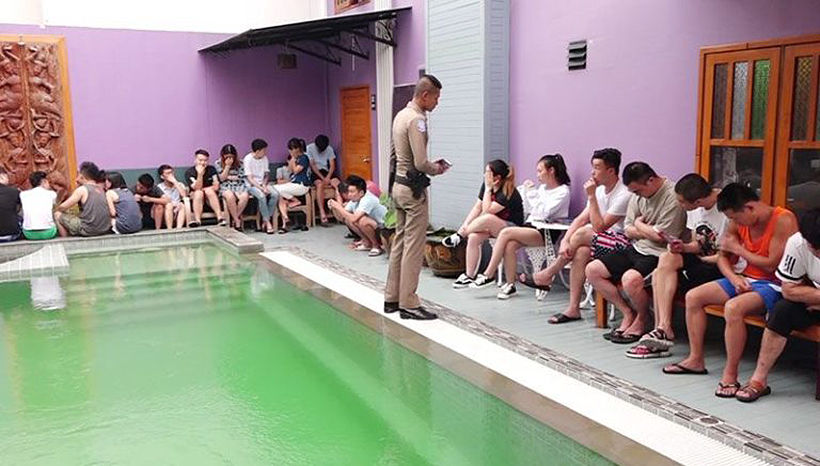 Keep in contact with The Thaiger by following our
Facebook page
.