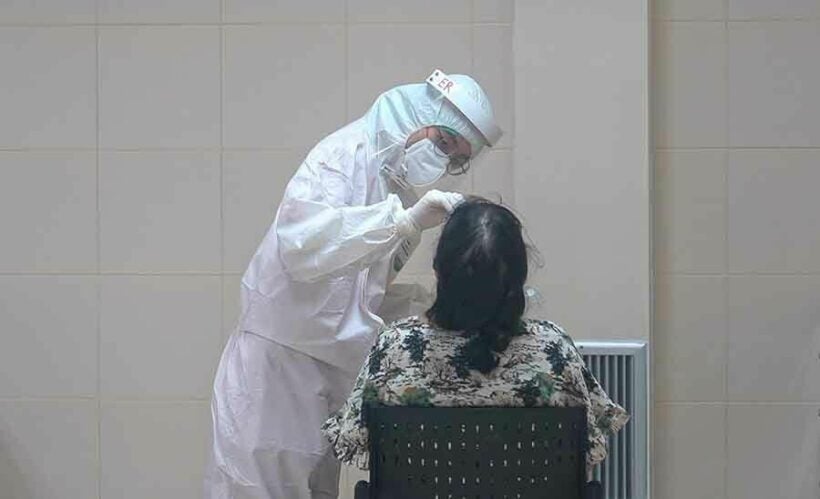 The eastern province of Chon Buri has reported a big jump in Covid-19 cases today, with 127 new infections found among migrant workers. This is up from just 65 new cases yesterday. The Pattaya News reports that provincial health officials have been ramping up testing at workplaces in the province, which will account for the spike.
Of today's 127 new cases, most are from a cluster at a factory, where 86 infections were found. A smaller outbreak was reported at a migrant worker camp, with 9 cases, while there are also cases of family transmission and 1 case of close contact with an infected patient from Bangkok.
Chon Buri officials are carrying out proactive mass testing at industrial estates and other "high-risk" work places where employees have contact with the general public. This includes supermarkets, on public transport, and in restaurants. So far, over 3,000 workers in these categories have been tested, with results pending. According to the Pattaya News, mass testing will continue at migrant worker camps and factories over the coming days.
Provincial officials are asking for the public to cooperate by staying home as much as possible and avoiding meeting with people from outside their own household. The Public Health Ministry says most patients are asymptomatic or have only mild symptoms. Around 10%, primarily those with underlying conditions, have moderate or serious symptoms.
Meanwhile, in Pattaya, a mass vaccination campaign got underway yesterday, with the goal of vaccinating 20,000 people over 2 days. An additional 100,000 doses of vaccines are expected in June.
SOURCE: The Pattaya News