Hà Tĩnh: Bé sơ sinh bị bỏ rơi ở nhà nghỉ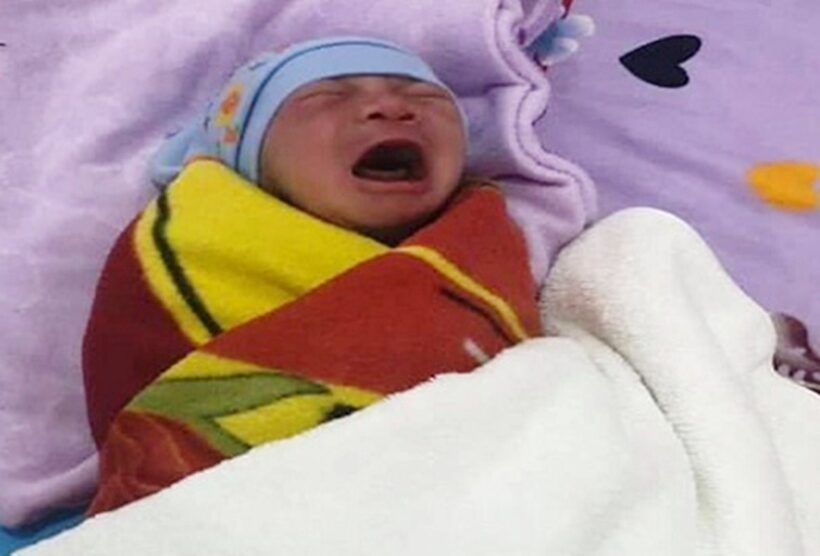 Ảnh: Kỳ Anh/VnExpress
Bà Nguyễn Thị Hòa (huyện Kỳ Anh, Hà Tĩnh) phát hiện bé trai sơ sinh bị bỏ lại cùng một bức thư tại một phòng nhà nghỉ của gia đình.
Trưa 20/12, một cô gái đến thuê phòng tại nhà nghỉ của gia đình bà Hòa ở xã Kỳ Lâm (huyện Kỳ Anh, tỉnh Hà Tĩnh). Theo lời nhân viên, cô gái nói chỉ nghỉ tạm một tiếng rồi sẽ có người thân đến đón. Thấy cô gái đi một mình và chỉ nghỉ thời gian ngắn nên nhân viên không hỏi giữ chứng minh thư nhân dân.
Chiều cùng ngày, sau khi cô gái trả phòng ở tầng trệt, bà Hòa đi kiểm tra thì phát hiện một bé trai sơ sinh đang nằm ngủ, bên cạnh có một số túi đồ đạc dành cho trẻ em cùng bức thư được cho là của cô gái (người mẹ).
Bức thư có đoạn viết: "Mẹ xin lỗi con. Mẹ sinh con không đủ điều kiện để nuôi con, mong con thông cảm. Mẹ bỏ con lại nhờ chủ nhà nghỉ nuôi con, hoặc tìm ai đó giúp em. Mong con được nên người, có một cuộc sống với mẹ mới vui vẻ và hạnh phúc. Mẹ nghìn lần xin lỗi. Yêu thương con".
Sau khi bà Hòa báo cáo sự việc với chính quyền, bé trai đã được đưa tới Trạm y tế xã Kỳ Lâm kiểm tra sức khỏe. Bé được xác định chỉ khoảng 2 ngày tuổi, nặng 3 kg, đã cắt dây rốn và tiêm vắc xin, sức khỏe bình thường.
Theo ông Phạm Thái Hoa, Chủ tịch UBND xã Kỳ Lâm cho hay: "Tạm thời trạm y tế xã sẽ chịu trách nhiệm chăm sóc bé. Ba ngày sau khi phát thông báo, nếu không có người thân đến nhận, chính quyền sẽ đồng ý cho làm thủ tục nhận con nuôi".
Nguồn: VnExpress

Join the conversation and have your say on Thailand news published on The Thaiger.
Thaiger Talk is our new Thaiger Community where you can join the discussion on everything happening in Thailand right now.
Please note that articles are not posted to the forum instantly and can take up to 20 min before being visible. Click for more information and the Thaiger Talk Guidelines.