Four arrested with 200,000 methamphetamine pills in Phang Nga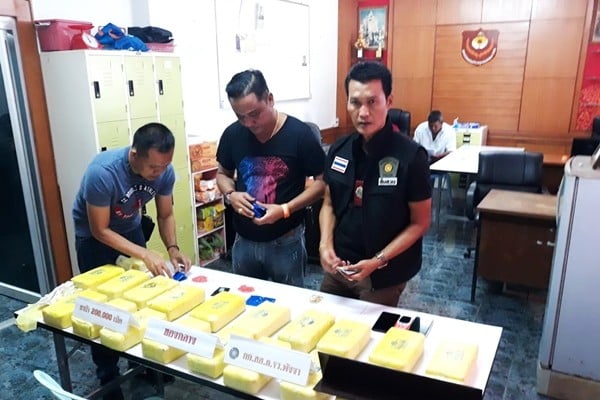 Four people have been arrested with more than 200,000 methamphetamine tablets.
Two suspects are 46 year old Praiwan Jantarod and a man name only as 'Dam', aged 18 year old. Both are from Phang Nga. Police seized 39 methamphetamine pills.
The Phang Nga Provincial Police Commander Col Eakkawut Sanaepohn says, "after we arrested those two suspects we continued the investigation. This led to two more suspects being arrested – a 25 year old man Issaduerae Buetoe from Pattani and a woman, 23 year old Nannapat Sama."
"They were found with 200,000 meth pills inside a pick-up truck. They have been taken to Phang Nga City Police Station for further questioning."
"Prawn, who had been arrested on June 27, told us that he bought methamphetamine pills from his network for 20,000-40,000 baht times. He has bought about three times so far. Drugs are delivered via car."
"Issaduerae and Nannapat told us they were hired by a man name 'Abdullah' to transfer 260,000 methamphetamine pills from Songkhla to Thung Song in Nakhon Sri Thamaarat. They have already delivered 60,000 methamphetamine pills to  Thung Song. the rest will be delivered to Phang Nga.
"They say they've also been hired to transfer drugs to Hat Yai in Songkhla, and Pattalung many times. Each time they claim they are paid 30,000 – 50,000 baht."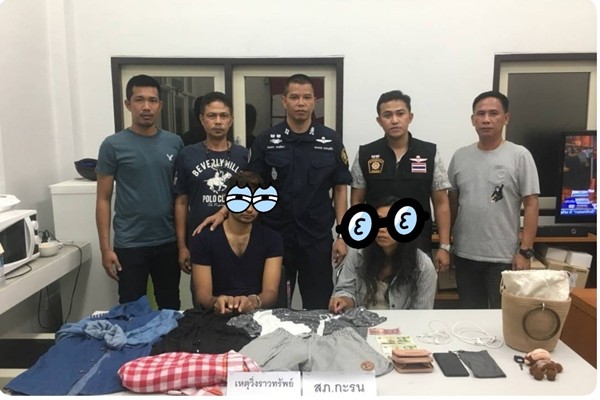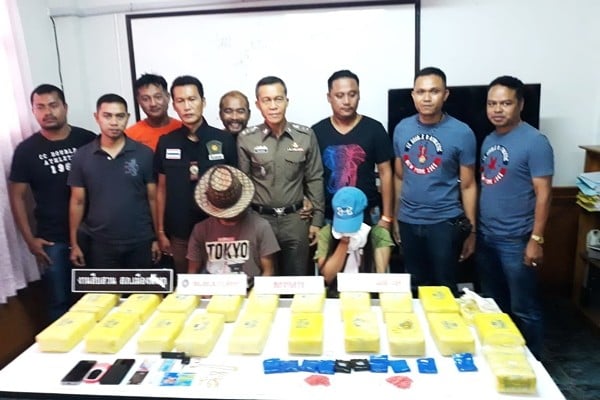 Read more headlines, reports & breaking news in Phang Nga. Or catch up on your Thailand news.
Pre-Songkran inspections of public buses and their drivers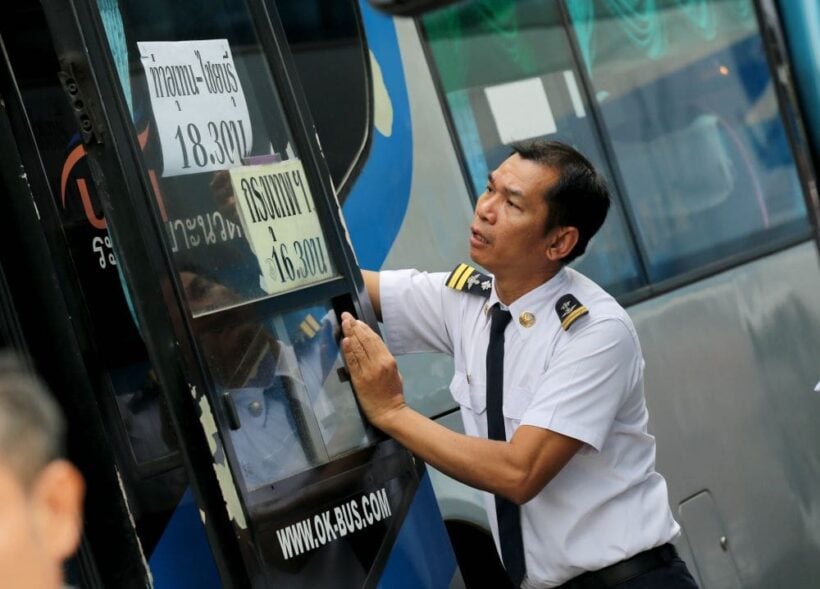 The Land Transport Department has started the inspection of drivers and mechanical condition of public transport vehicles at bus stations ahead of the Songkran holiday period next month.
The period, aka. the 'seven days of danger', is notorious for a marked increase in road accidents due to much higher traffic levels as Thai's head home for celebrations.
On the first two days of inspections, March 15-16, a total of 25,636 buses, and their drivers and rest schedules, were checked, but no flaws that could affect road safety had yet been found, according to the deputy director-general Kamon Buranapong.
25,636 buses checked and not ONE mechanical defect!
Bus drivers were also given blood alcohol tests. There were no drivers over the alcohol limit.
The vehicle inspections – a Land Transport Department collaboration with the Office of Vocational Education Commission and related agencies, to be conducted at 195 transportation hubs and locations – form part of a Songkran 2019 road-safety campaign, which kicked off on March 15 with the main theme to get motorists "to drive slowly, turn on headlights and wear seat belts" and motorcyclists "to turn on headlights and wear safety helmets", Kamon explained.
Vehicle inspection is being carried out in three phases: the preparation period from March 15-21, the pre-Songkran period from April 4-10, and the Songkran period itself from April 11-17.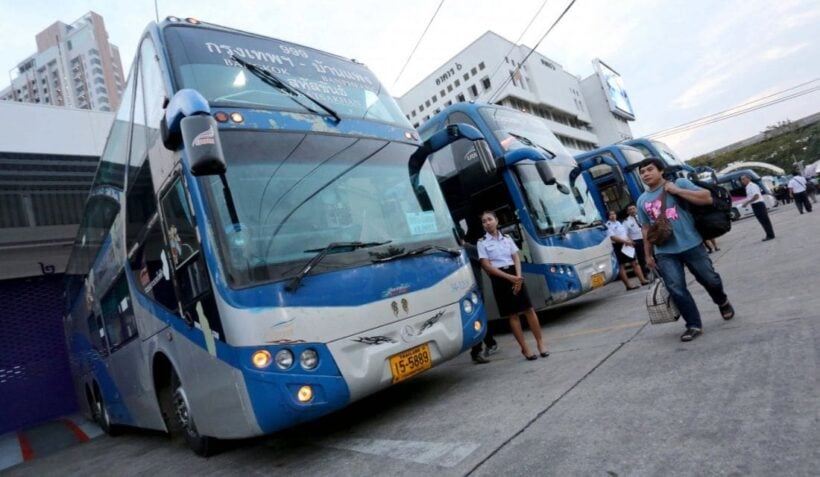 SOURCE: The Nation
Porsche driver charged with reckless driving after death of two women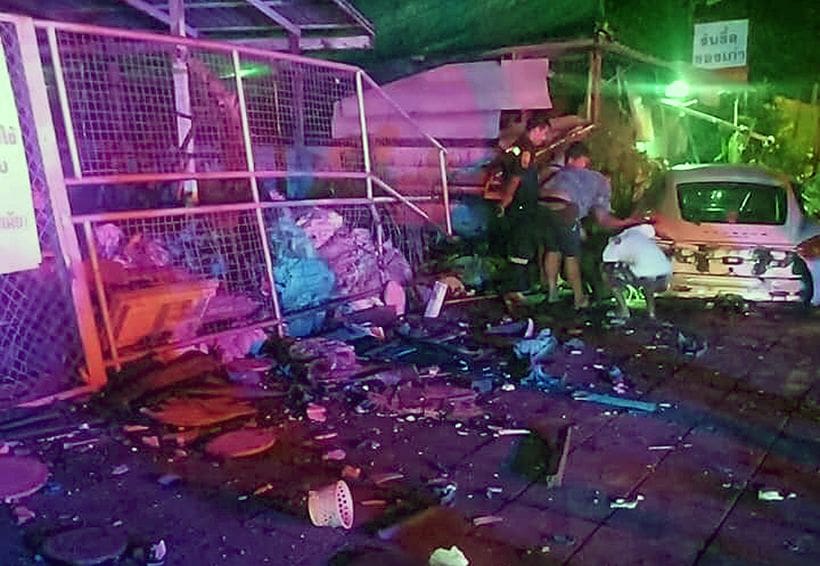 Bangkok Police have charged a Porsche driver who crashed into a motorcycle, killing two women, one of them also losing her unborn baby and being rushed to hospital, only to die soon after.
The accident also damaged a roadside motorcycle-repair shop.
The original report from The Thaiger HERE.
Police announced that Somkiat Pakdeenok had been charged with reckless driving causing death and injury. He was tested for alcohol consumption and the results could lead to further charges.
Police spoke to reporters after outrage mounted on social media over the weekend amid reports that the driver in the crash in Nong Khaem district had been removed from the scene while victims lay dead and injured.
One of the women died instantly at the scene. The other lost limbs as well as her unborn baby and succumbed to her injuries soon after being taken to hospital.
While claims were persisting that no one had yet come forward with offers of help or restitution for the family of the women killed, another report indicated the driver's wife contacted police to offer each the families of the women killed 50,000 baht for funeral expenses, (about the cost of an iPhone). The wife insisted her husband was not drunk.
The driver is reported to have crawled from the wreckage with broken legs, possibly intoxicated, and been placed in a Toyota Fortuner, which sped away before emergency responders arrived.
Acquaintances of the dead women spread the story online with a hashtag referring to cases of wealthy people going unpunished for their crimes.
Wongsatorn Karnsasomsap, owner of the repair shop that was damaged in the incident, says that the Porsche driver had not yet contacted him about paying for an estimated 300,000 baht in damages. He and his friends could have been crushed too had they remained sitting inside the shop as usual, he said.
One friend, Somkid Maneetham, said he heard the sound of brakes just as he was about to leave on his motorcycle.
"I gunned the engine to get out of the way and then heard a bang and went back to help the victims," he said.
Unconfirmed reports suggest the Porsche driver may have been "showing off" when the accident occurred.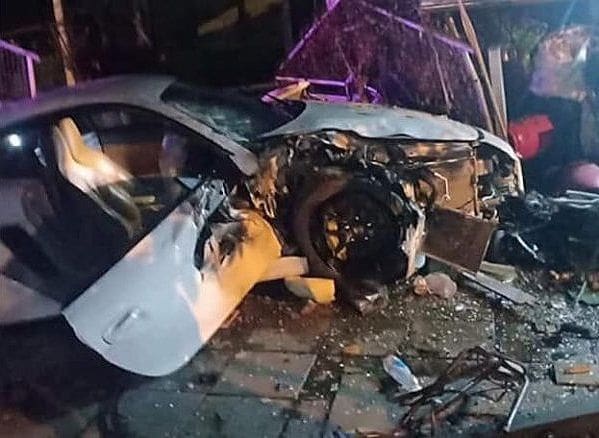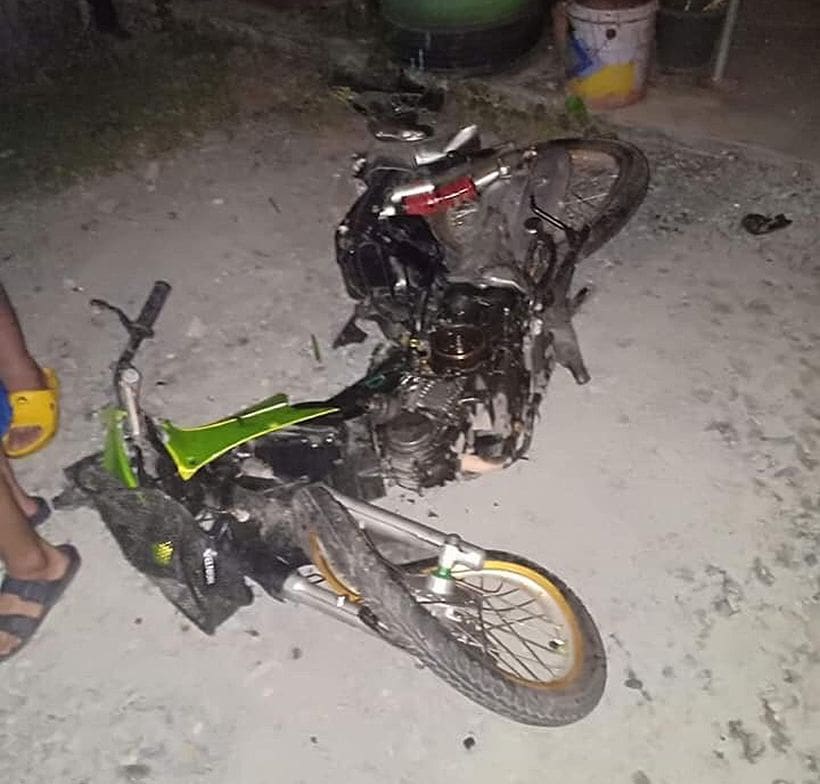 SOURCE: The Nation
Water shut offs to hit parts of Cherng Talay for two weeks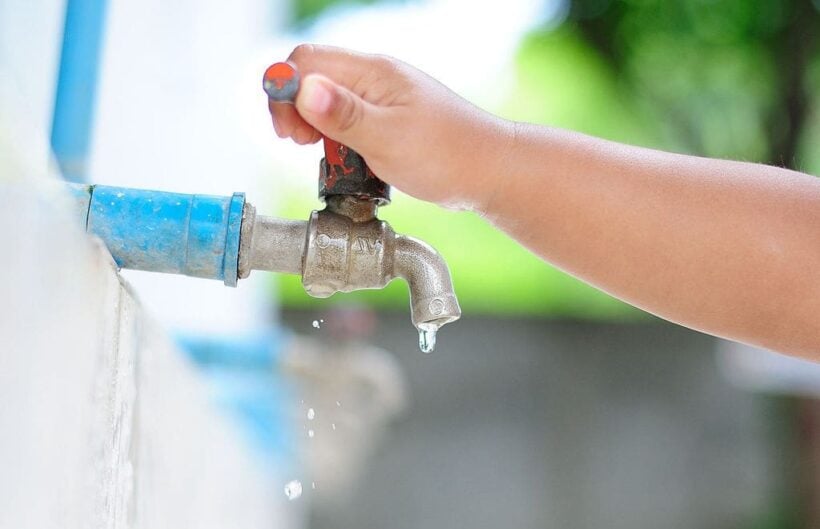 The Phuket Water Authority (PWA) has announced that water supply in some areas of Cherng Talay will be shut off from March 19 – 31 at 'some times' during the day.
Water will be shut off while work is being carried out on moving main water pipes. Areas to be affected include parts of Cherng Talay.
"Residents in these areas should save water to use during the period of the shutoffs.  Water might have some discolouration after the repairs. We will complete the works as soon as possible. We apologise for any inconvenience."
For more information, please call the PWA at 076 319 173, 082 790 1634