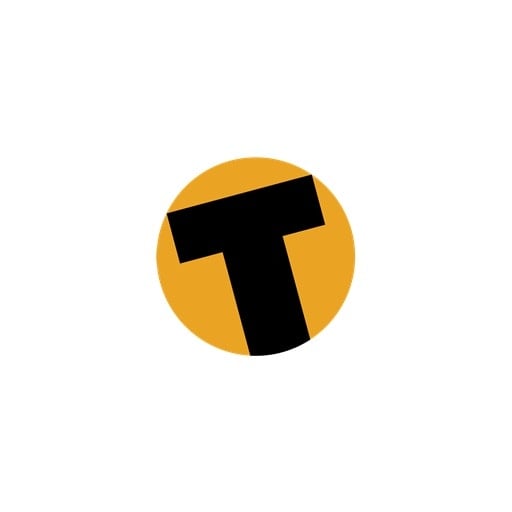 Preparation is everything, even in the criminal world. And that's where a gang from Hong Kong came a cropper recently, when one of their number tried to buy mobile phone top-up cards worth a million baht using a suspiciously clean credit card. Although the card had a working magnetic strip, it lacked such basic information as a signature, account holder's name and bank logo. In fact, it was just a blank piece of plastic. Wong Gok Pang and his Thai accomplice, Sanya Dornchai, were turned in to police by a shop owner who had talked them into coming back later in the day, telling them that he didn't have cards worth a million baht in the shop at that time. He then called the police, telling them that a shifty-looking foreigner was trying to use a fake credit card. Shortly before the men were due to return to collect the cards, undercover police officers entered the shop, mingling with customers and admiring the selection of phones. When Mr Wong returned and presented the credit card in question, they arrested him and his Thai companion, startling customers in the busy Central Kad Suan Kaew shopping center in Chiang Mai. They searched the two men and found another 17 cards on Mr Wong – all similarly blank. Chiang Mai Provincial Police Commander Pol Maj Gen Jirut Prommobol told reporters that K. Sanya cracked under questioning, confessing that he had been hired to take Mr Wong to the mobile phone shop in return for a cut of the phone cards in payment. In the face of overwhelming evidence, Mr Wong also confessed, admitting that he and accomplices got the cards from friends in Hong Kong and that they had a group of Thais helping them to arrange "suitable" places to use the "credit" cards in Chiang Mai. Police reported that they had so far established that 16 card-holders had had their card details stolen, and that the other members of the gang were being sought. The gang had had a golden run up to that point; police confiscated fraudulently obtained goods worth some 18 million baht, and believe that the gang has more still stashed away. Gen Jirut went on to say that investigators would expand their inquiries to cover shops where the gang had successfully used the cards; the perceptive General said that he thought the shops must have been involved in the scam, as even the dopiest staffer should have noticed that there were something a bit odd about the cards. Praphan Sujarit, Deputy Manager of the Chiang Mai branch of Bangkok Bank, told reporters that credit card fraud has become highly sophisticated, especially in Hong Kong, Indonesia and Malaysia, where criminals have become expert at using high-tech equipment to steal the codes off people's credit cards without being detected. "Business" is so good, he added, that it has spawned a secondary industry: underground schools training future con artists in the use of the latest technology.
JetSki crashes into shop in Kamala, Phuket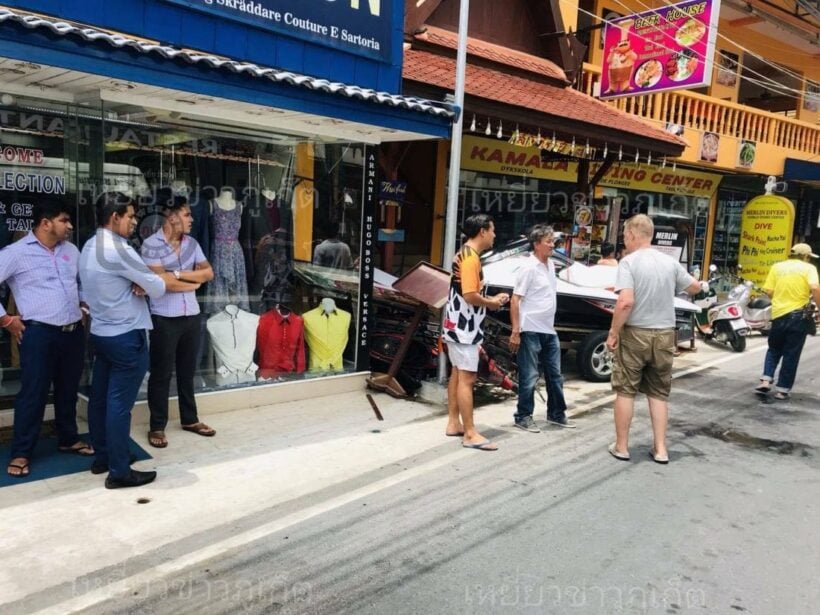 PHOTOS: Newshawk Phuket
Not often we get to write this headline… "JetSki crashes into shop in Kamala".
The jetski was being towed by a Saleng (motorcycle and side-car) through the streets of Kamala this afternoon when, for reasons we don't yet (probably brake failure), the whole shebang went AWOL and ended up running into the front window of some tourist shops.
The jetskis are a common sight going through the backroads of the various west-coast shopping areas at the start and end of each day, on their way to the beach to hire to tourists, usually in a convoy with the jetski staff riding shotgun on top.
This time it was a lone JetSki, being towed by a saleng, that somehow veered off the street and into the roadside Kamala shops.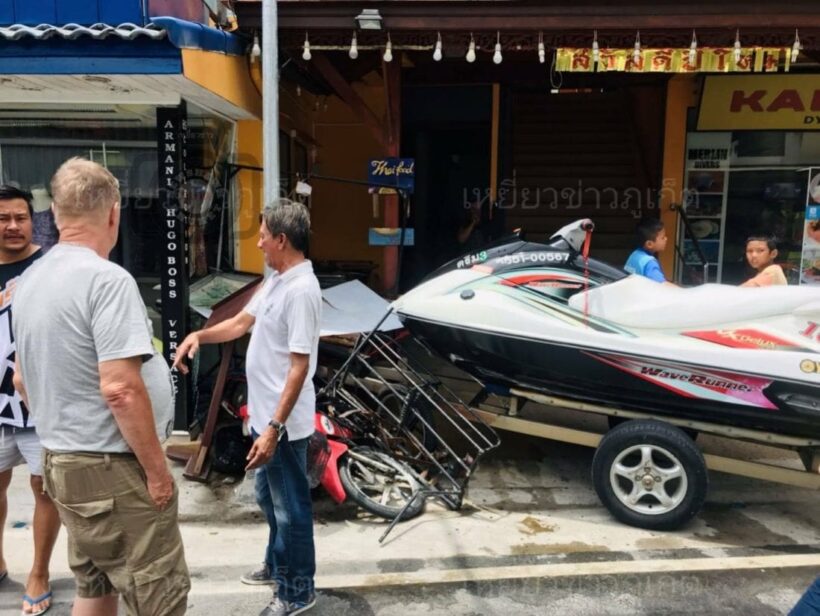 NO Plastic Bag! @ Central Phuket
China has the most atheists. Indonesia and Philippines the most believers.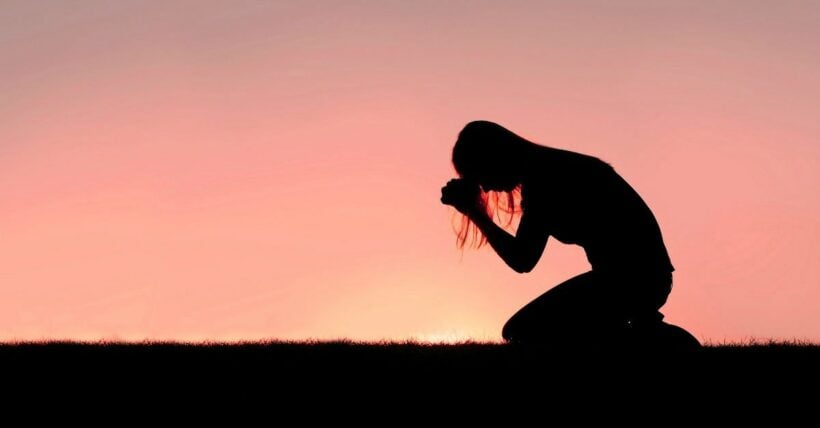 China is the least believing country in the world but belief in a God gets 100 per cent mention in countries like Indonesia, Bangladesh and Philippines, according to the survey by Gallup International.
According to the survey exploring religious tendencies of 66,000 people in 68 countries across the world, 62 per cent of people in the world define themselves as religious, 74% of people globally believe we have a 'soul' and 71% believe in a God. Another 56% believe in heaven, 54% in life after death and 49% in hell.
China has the highest percentage of atheists in the world with 67% not believing in any religion. Every seven out ten people are atheists, more than double than any other country. 23% consider themselves as non-religious. Less than 10% identify themselves as religious in China.
China's atheist percentage is followed by Japan, a long way behind in second place at 29%, Slovenia (28%) and Chech Republic (25%). Despite rapid industrialisation and urbanisation religion has stayed relevant in the South Korean region with only 23% identifying as atheist.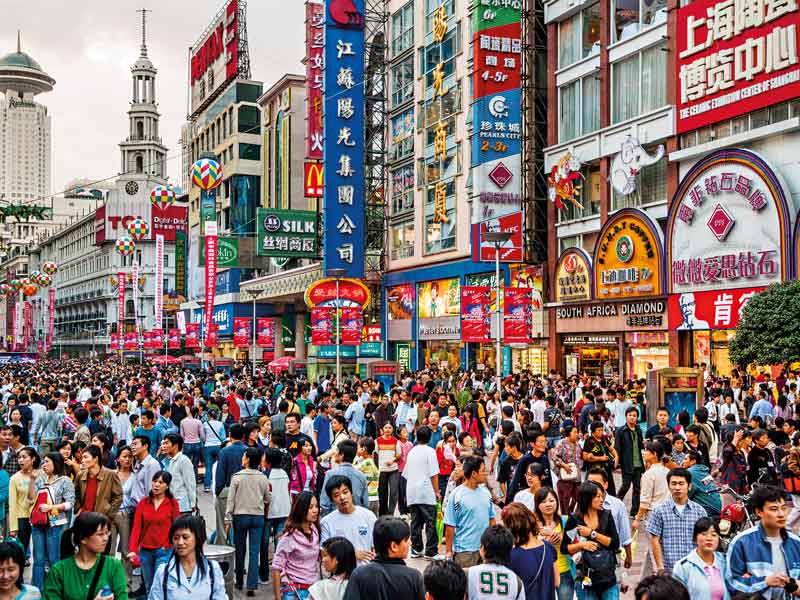 European countries like Belgium (21 %), France (21%) , Sweden (18%) and Iceland (17%) also have a large percentage of believing population.
Bangladesh, Indonesia and Philippines are the most believing countries with entire population claiming to believe in God, soul, hell and heaven. Thailand and Pakistan have 99% believing population, followed by India, Vietnam and Mongolia.
The survey shows that the levels of religiosity diminish as income and education levels increase. While 66% of people with low income affirm to be religious, this percentage drops to 50% among people with higher incomes. The same trend is verified in relation to education levels: 83% of people with lower education level are religious against 49% of higher level.
According to the survey there is a connection between religiosity, beliefs and socio-demographic characteristics like age, income and education level. As education and income levels grow higher, religiosity levels tend to go down. Also, the expression of different beliefs is higher among young people.
The level of education has a considerable influence on the perception of religion by the society. Women and young children show higher percentage for spiritual forces.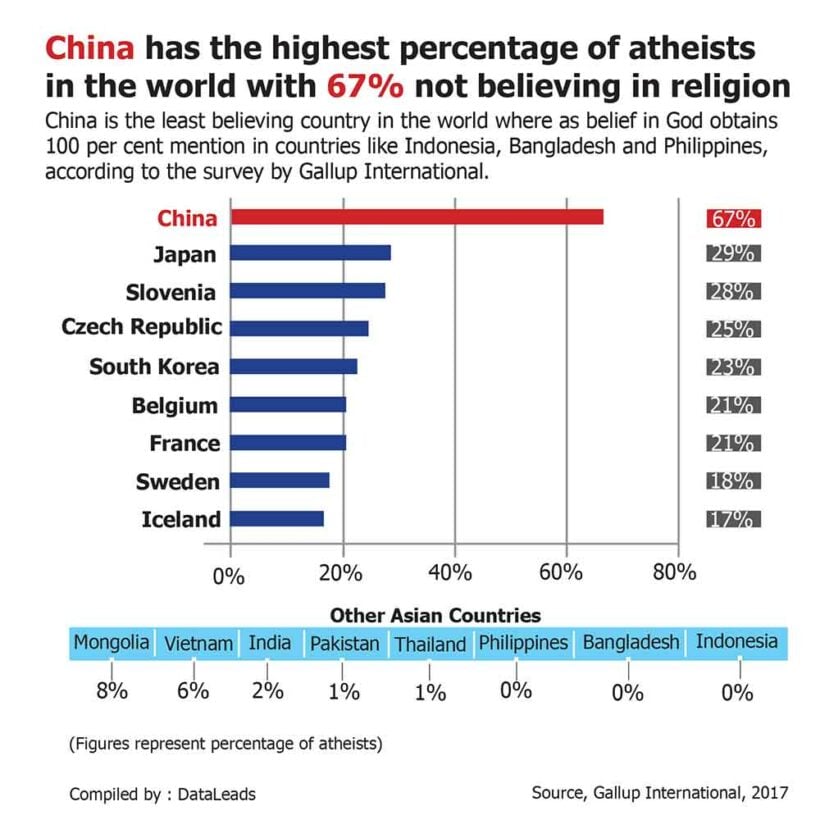 SOURCE: Data Leads