Man ties up mother, abducts 18 year old daughter in Hua Hin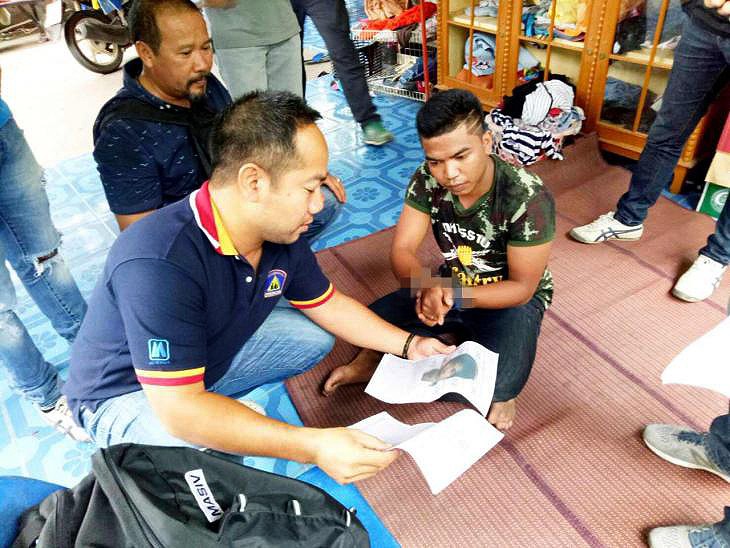 PHOTO: Thai Rath
Thai Rath is reporting that Police have arrested a man who tied up a Hua Hin cleaner then abducted her daughter from a foreigner's house. The incident happened last Tuesday in Hua Hin.
The mother and daughter were working as cleaners for the house but were confronted at knife point by the intruder. The man is reported to have tied the mother to the stairwell before attempting to sexually assault her daughter and then forcing her to drive away on the motorcycle owned by the mother. The 18 year old daughter was let go near a Car Care business and the suspect fled on the bike.
The hunt for the man traversed across the country from Hua Hin to Bangkok then to Udon Thani.
The Prajuab Khiri Khan deputy police chief, Pol Col Nirandorn Sirisangchai, said the case was very serious and that the public demanded quick action. Many police jurisdictions were involved in the hunt resulting in the arrest of 23 year old Watcharapong Waraha who was registered as living in the Pahonyothin area of Phayathai in Bangkok.
The 23 year old was finally tracked down to an address in Udon Thani and taken into custody on a warrant. He was found in possession of the mobile phone stolen from the mother. He confessed to the crime saying that he dumped the stolen motorcycle by the toilets at Hua Hin railway station before boarding a train to Hualampong station in Bangkok.  From there he traveled to Udon Thani where he was arrested.
Watcharapong had ten other cases of theft on his records.
SOURCE: Thai Rath

Eight Thai dams on 'floodwatch'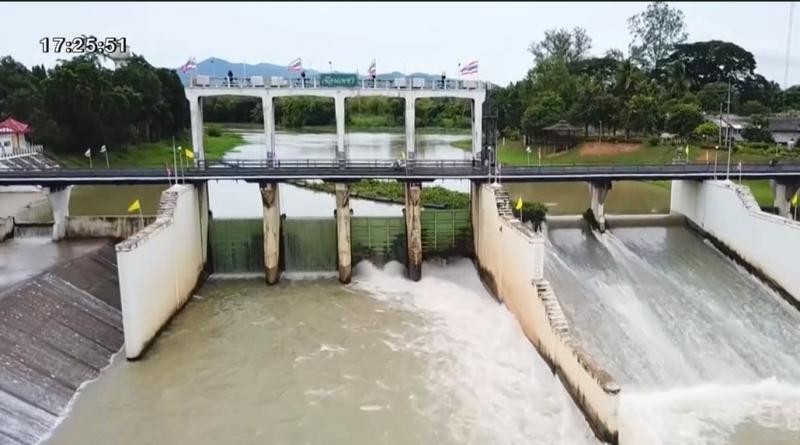 The Mekong River is steadily dropping, but a 'flood watch' is on for some central north-eastern dams as well as two dams south of Bangkok.
The Office of National Water Resources secretary-general Somkiat Prajumwong says the department is keeping a close watch on eight large-sized dams which are holding water at alarming levels.
The eight dams are Nam Phung dam in Sakon Nakhon, Lam Pao dam in Kalasin, Chulabhorn dam in Chaiyaphum, Ubonrat dam in Khon Kaen, Vajiralongkorn dam in Kanchanaburi, Pranburi dam in Prachuap Khiri Khan, Nam Un dam in Sakon Nakhon and Kaeng Krachan dam in Phetchaburi.
Thai PBS reports that water in both the Nam Un and Kaeng Krachan dams is now 103% of their holding capacities.
Governors in respective provinces are now playing a central role in issuing flood warnings and launching relief operations.
The water level in the Phetchaburi River at Muang district is still about 60 centimetres under the banks as more water is being discharged into the irrigation system. Moreover, less water, about 54 centimetres high, is now flowing across the spillway of the Kaeng Krachan dam. However, the Phetchaburi River is likely to overflow into Tha Yang and Ban Laem districts.
Less water is also flowing into the Kaeng Krachan dam. However, the water level in the dam may go up higher next week if there is more rain. Therefore, it is still necessary for the dam to continue to discharge water downstream.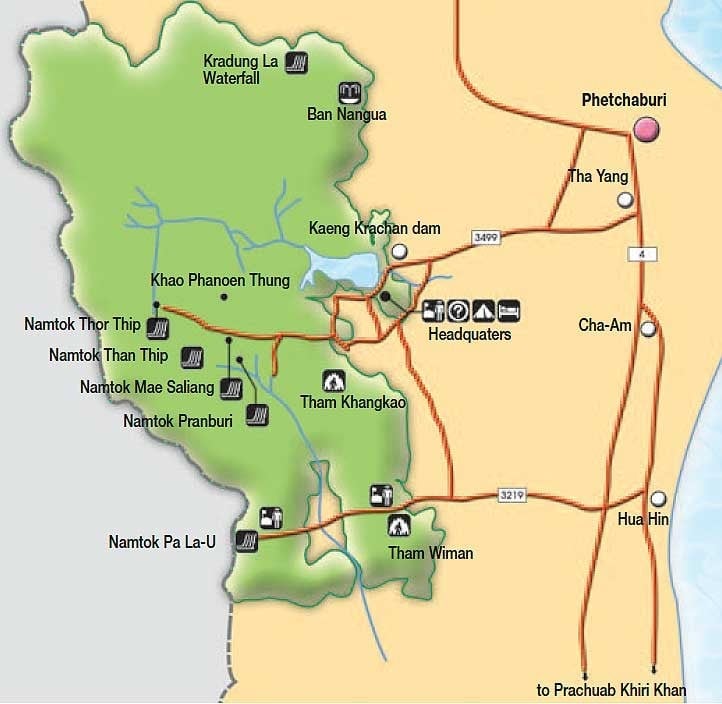 SOURCE: Thai PBS

Phetchaburi town prepares for a soggy weekend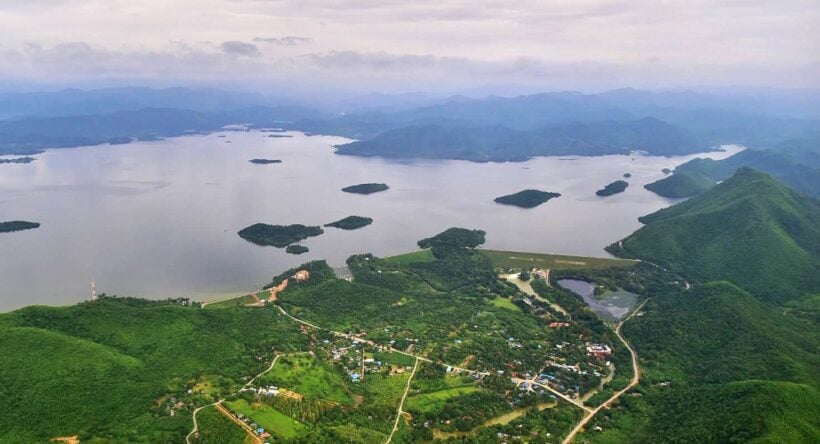 Phetchaburi town residents have their mops, buckets and sandbags ready for a wet weekend as they fend off the run-off from upstream dams. The Royal Irrigation Department say they've done their best to stem the flow from the overflowing dams but expect the remaining floodwaters to hit the Muang district over the coming weekend.
The department expects the volume of water in Phetchaburi River to peak on Saturday, with 230 to 250 cubic metres of water flowing into the Phetch Dam per second. Phetch Dam sits in Phetchaburi's Tha Yang district, between the now-overwhelmed Kaeng Krachan Dam and Phetchaburi's Muang district.
Though this volume of water is not expected to flood the Tha Yang district, Muang district could suffer from the overflowing Phetchaburi River on Sunday. In fact, some communities in the district will find themselves under 30 to 50 centimetres of water for seven to 10 days.
The department's director-general, Thongplew Kongchan, confirmed yesterday that Kaeng Krachan Dam had exceeded its capacity.

"The dam is now 103 per cent full," he said, explaining why large volumes of water had to be discharged from the dam.
He added that water up to 46 centimetres deep was being released down the spillway constantly. However, downstream communities should not be too badly affected by this rapid release, apart from some low-lying riverside resorts, he said.
Also, some 40 pumps have been installed along the Phetchaburi River to speed the run-off to sea. These boats and officials are in charge of speeding up the water flow in the Phetchaburi River in Phetchaburi province yesterday, as Thai PM General Prayut Chan-o-cha turns up to inspect water management.
While Muang district should be inundated for a week to 10 days, Ban Laem – located at the point where Phetchaburi River meets the sea – could be submerged for about a month, he said.
High tides could slow the run-off to sea in Ban Laem, but action is being taken to minimise the effect, he added.
So far, 40 boats and pumps have been put in place in the area to ease the impact, though the boats may not be that effective when high |tides hit the area during the weekend. Thongplew was at hand to brief PM Prayut Chan-o-cha during his visit to Phetchaburi yesterday.
The weather bureau, meanwhile, has predicted heavy downpours and warned of landslides in 31 provinces. Among them is Ranong province, north of Phuket, where some 3,000 residents in Kapur district are suffering from the impact of flash floods. Though flooding has subsided in some areas, many low-lying parts were reported to still be submerged as of press time.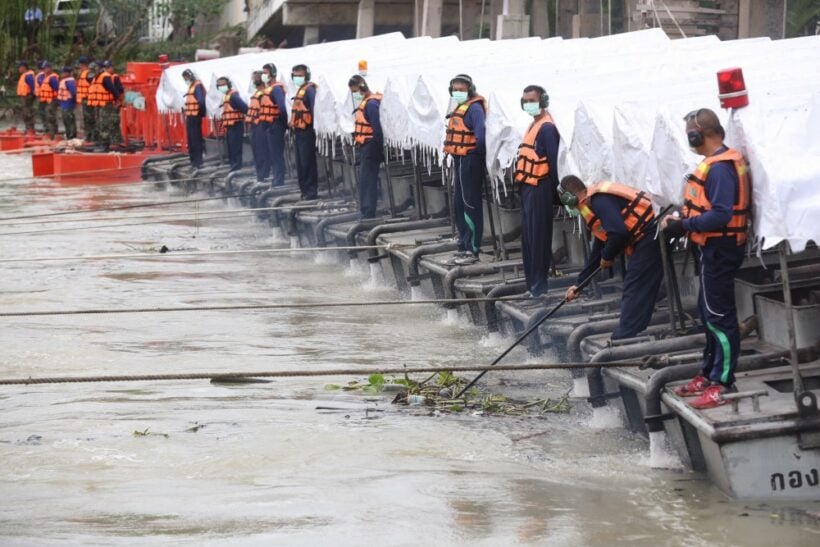 SOURCE: The Nation
Update: Phetchaburi dam overflows reach town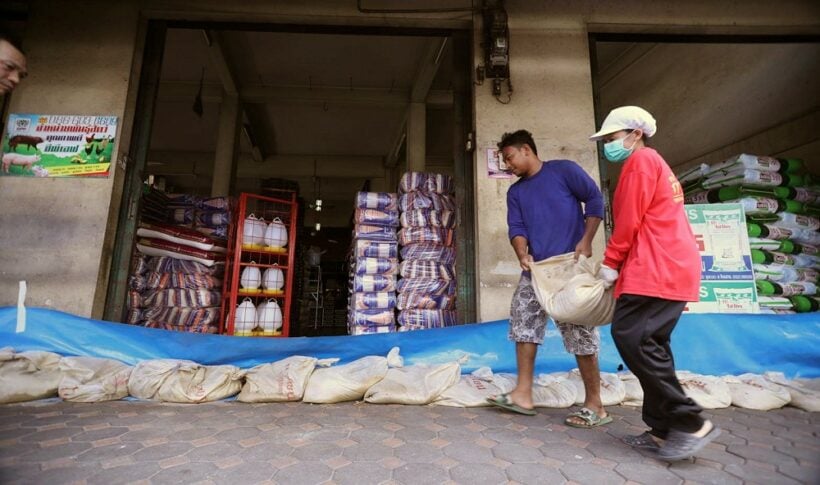 Downstream communities in Phetchaburi's main business and residential districts are expected to be flooded for about two weeks after run-off from the overflowing Kaeng Krachan Dam hit the area last night
"Although we must discharge water from the dam, we are trying to reduce the volume that will go into the river by diverting some 55 cubic metres of runoff to a canal and irrigation systems," Royal Irrigation Department's director-general Thongplew Kongjun said.
Regardless of their efforts, it is inevitable that thousands of people in communities in low-lying zones along the Phetchaburi River will face flooding, he said. He estimated the floodwater level would be about 50 centimetres.
Water volume in the Kaeng Krachan National Park, in the upper part of Phetchaburi province, has already exceeded its holding capacity. Prime Minister General Prayut Chan-o-cha is expected to inspect water discharge at the dam today.
"Natural disasters are unavoidable but the government will try to minimise adverse impacts," he said.
Agriculture and Cooperatives Minister Grisada Boonrach yesterday said that good preparations had been made to minimise the impact on people living in Phetchaburi's town.
"We have even diverted some water into empty farmland along the way. By doing this, the runoff will be reduced. It will also be slower for the runoff to reach the town, giving residents there enough time to move their belongings," he said.
Prayut emphasised that people living downstream must move their belongings to higher ground and evacuate if floodwaters continued to rise. The weather bureau has forecast increased rainfall and heavier downpours in various parts of Thailand until tomorrow. Landslides and flood warnings were issued for 35 provinces.
Apart from Phetchaburi, Chiang Rai, Phayao, Nan, Tak, Kamphaeng Phet, Sukhothai, Phitsanulok, Phichit, Phetchabun, Nong Khai, Bueng Kan, Udon Thani, Sakon Nakhon, Nakhon Phanom, Mukdahan, Ratchaburi, Suphan Buri, Kanchanaburi, Uthai Thani, Chainat, Nakhon Sawan, Nakhon Nayok, Prachin Buri, Sa Kaew, Chon Buri, Rayong, Chanthaburi, Trat, Prachuap Khiri Khan, Chumphon, Surat Thani, Ranong, Phang Nga and Phuket are also at risk.
Grisada says if it continued to rain, the water volume flowing into the Phetchaburi River might be up to 300 cubic metres per second.
"That means Phetchaburi town may succumb to floods. However with current preparations, flooding should not be as widespread as last year," he said.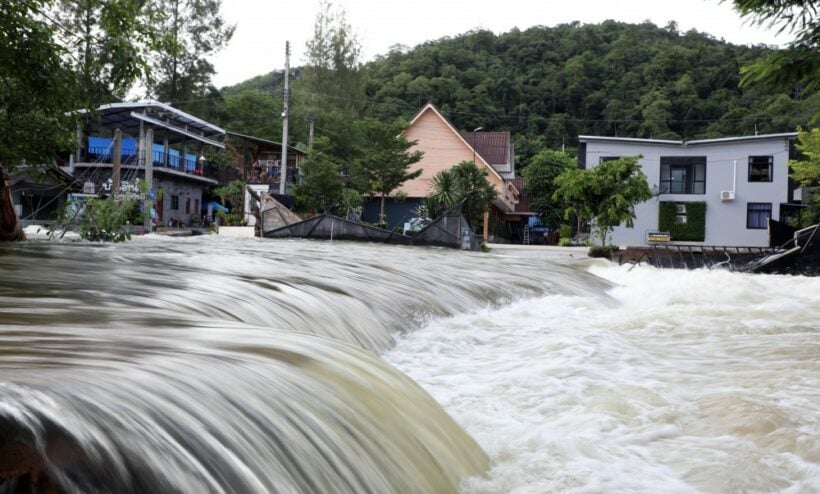 Around the country
The Royal Irrigation Department has been closely monitoring water levels at large and medium-size reservoirs across the country. As of yesterday, water volume at two large dams – Nam Oun in Sakhon Nakhon province and Kaeng Krachan in Phetchaburi – exceeded their capacity.
About 21 medium-size dams were also overwhelmed, most of them in the Northeast. Kanchanaburi Governor Jirakiat Bhumisawasdi yesterday warned people downstream of three local dams – the Srinakharin, Vajiralongkorn and Mae Klong – to be aware of the overflowing river.
The Srinakharin Dam has now discharged 20 million cubic metres of water, the Vajiralongkorn Dam 43 million cubic metres of water, and the Mae Klong Dam 60 million cubic metres of water.
"We have noticed that water levels in downstream zones has risen by between 30 and 40 centimetres," Jirakiat said.
He said local authorities are preparing flood relief and rescue operations. A landslide already hit Mae Hong Son province yesterday morning, with a local road blocked by large rocks. Sop Moei district chief Pha-ob Binsa-ard said local officials were trying to clear the blockage with heavy machinery.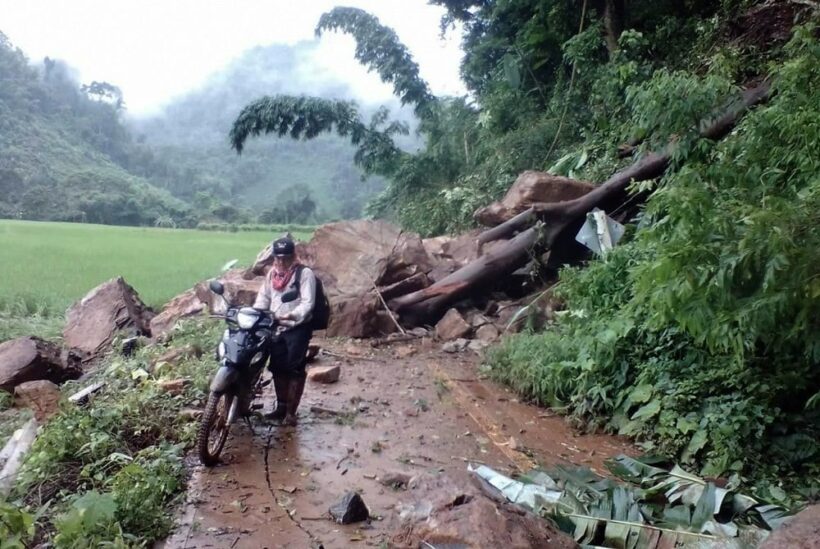 STORY: The Nation