Villa Market opens Boat Lagoon branch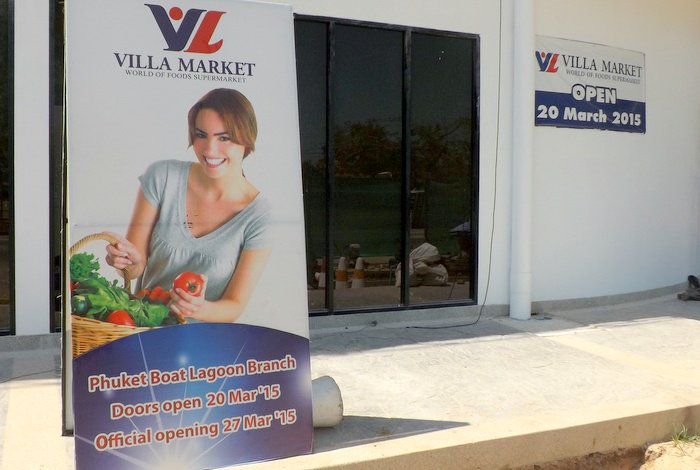 PHUKET: The doors to Villa Market's third branch on the island open on March 20 with the Grand Opening Ceremony in Boat Lagoon taking place on March 27.
The grand opening, organized by Kanittha Prasopsirikul from 'By Kanittha', will be the highlight of the Boat Lagoon's monthly Lighthouse Market, which offers a variety of vendors the opportunity to showcase their wears and services – something that Villa Market plans to start participating in either this month or next.
Villa Market's Boat Lagoon branch will be classified as a "C" store with about 900 square meters of space, of which about 750sm will be retail – making it smaller than both the "A" class Chalong and Cherng Talay (Laguna) branches.
Despite the smaller size, the store will be no different than either of the other stores, Villa Market Area Manager Adrian Lanter confirmed to the Phuket Gazette. This will include Villa Market's significant range of imported items not available anywhere else on the island.
The new market is expected to have little to no impact on the Chalong branch. However, Mr Lanter expects to see some migration of clients from the Cherng Talay branch, which will be monitored through Villa Market's Vplus reward card information.
Mr Lanter and Villa Market's business development manager, Stefan Cariola, will be using a multi-pronged approach to ensure that they attract as many new customers to the new store as possible.
The store will focus on yachties; parents of students at the British International School Phuket, who are forced to do the u-turn and head back toward Phuket Town after picking up their children; office workers and the multitude of people moving into the new developments in Koh Kaew.
Mr Lanter has set a conservative bar for Villa Market customers at the new branch at about 50 per cent, pointing toward both car-less yachties and residents in new developments in the area.
To cater better to the yachties, Mr Lanter is considering a club car delivery service within Boat Lagoon, which might be extended into the Royal Phuket Marina.
"The old super market is closed, the yachties can't get any beer, they can't get any drinks, they can't get any food, and these guys have no cars, so usually they take a taxi to the 7-Eleven or SuperCheap – so for them it's easier if we could deliver," Mr Lanter says.
The prices at Villa Market for general goods – those that aren't imported – are on a par with 7-Eleven, Makro, Tesco Lotus and SuperCheap, Mr Lanter confirms.
There will be outside seating at the new Villa Market for those wanting to eat ready-made meals, such as sushi, chicken, salads, sandwiches and so on. Currently, ready-made meals have been doing very well at both at the Chalong and Cherng Talay branches, so Mr Lanter expects to see similar success at Boat Lagoon. Additionally, BAKE has taken the reins as the bakery and cafe for the venue.
With ample parking space – an estimated 100 car slots – Mr Lanter expects the convenience of the location, as well as the quality of products, to make Villa Market the standard "neighborhood"
grocery store.
Phuket is already home to two of Villa Market's most successful stores with the highest spending per capita, with Laguna taking the number-one position and Hua Hin keeping the Chalong branch at bay, making it the third highest out of 30 stores in Thailand.
Mr Lanter and Mr Cariola confessed that they would have to remain flexible after the opening and see which shopping trends arise in order to cater best to the varied client base and push the Boat Lagoon branch up the ranks, so it can eventually join Phuket's other two branches at the top of the highest spending per capita chart.
— Isaac Stone Simonelli
- Legacy Phuket Gazette
Thai Airways to end its Samui flights this September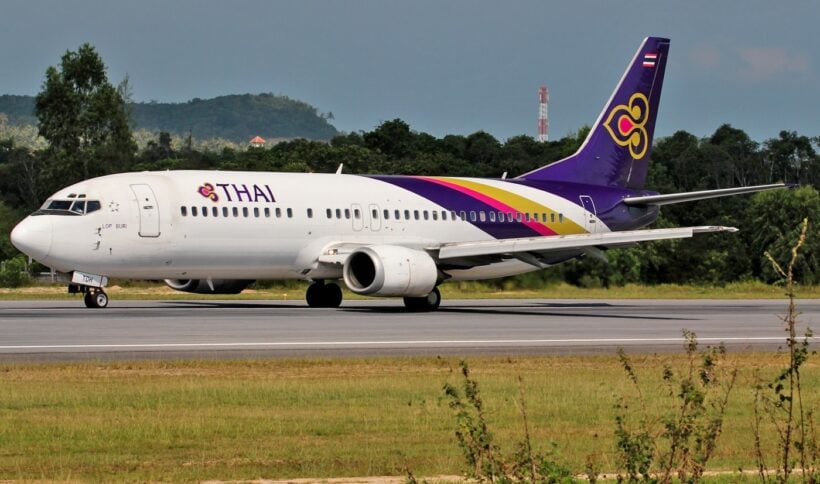 PHOTO: planespotters.net
Thai Airways is scrapping its Bangkok-Samui flights from September this year. The airline's been flying Bangkok to Samui, return, twice a day in a Boeing 737 carrying up to 149 passengers.
It negotiated a contract with Bangkok Airways to fly the two flights into Koh Samui, which built and manages the island's airport since 2008.
At the time, the national airline said it would be convenient for travellers flying though Bangkok on Thai Airways to to transfer to a TG flight to the island, booking through the one airline.
It was also considered a breakthrough at the time ending a monopoly on the Bangkok-Samui flight sector. Bangkok Airways dominates the route offering around 19 flights daily each way.
Thai Airways are justifying cancelling the service this September following the signing of a codeshare agreement with Bangkok Airways last year. The airline can ticket its European or Asian passengers through to Samui using any of the Bangkok Airways daily flights at agreed fares that are competitive for TG to resell.
The monopoly for Bangkok Airways means that flights cost up to more than double for similar distance routes around the region.
Samui Island's airport was developed as the first privately owned airport, but faced constant criticism from hoteliers on the island who claimed Bangkok Airways made it difficult for competitors to serve the island.
At one point the government threatened to build a second airport on the island, but land appropriation costs were too high. However, the tactic did result in THAI gaining landing rights for two flights daily.
According to Airlineroute's timetable information, Thai Airways will end its TG281 service that departs Bangkok at 0745 and TG 287 that departs Bangkok at 1530 on 2 September.
BMW eyes bright future for electric cars in Thailand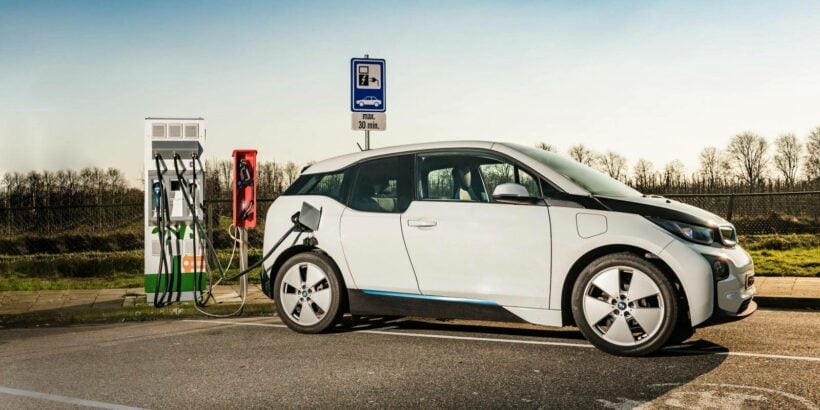 That growth makes Thailand number three in the world in terms of market acceptance of PHEVs, according to Krisda Utamote, BMW Group Thailand's director of corporate communications.
Christian Wiedmann, president of BMW Thailand, says the German carmaker would continue churning out new electric vehicle models due to confidence in its global market expansion, with Thailand included.
"In Thailand, BMW is expanding the market for plug-in hybrid electric vehicles (PHEVs) over the past three years. Sales have increased 44 per cent per year," Wiedmann said recently at the BMW head office in Munich.
Wiedmann told Thai media the focus for BMW Thailand would now be on selling PHEVs, which had seen a rapid market growth worldwide. At this point, BMW will not import battery electric vehicles [BEVs] for sale in Thailand as it is still trying to determine the local demand and consumer response to fully electric cars, said Wiedmann.
Unlike PHEVs, that also can run on petrol, BEVs are powered entirely by electricity and have no engine or fuel tank. Wiedmann said that like their counterparts elsewhere in the world, Thai motorists have concerns regarding fully electric cars.
"We will see if there is a market for BEVs in Thailand," he added.

Christian Wiedmann, president of BMW Group Thailand. PHOTO: PTT/Kampon Termkijanan
Many motorists are worried that they may run out of power while driving a fully electric car for a long distance. Charging stations are not yet widely available like petrol stations, particularly in the provinces or rural areas. However, thanks to improved battery technology, newer models of BEVs can run a longer distance for each charge, up to 250-300 kilometres for the BMW i3, which has a "range extender" to generate more power to the battery.
The compact i3 model is popular in Europe and the US. But BMW has no plans to officially market it in Thailand anytime soon, according to Krisda. He added that certain Thai agencies imported i3 cars mainly for research purposes.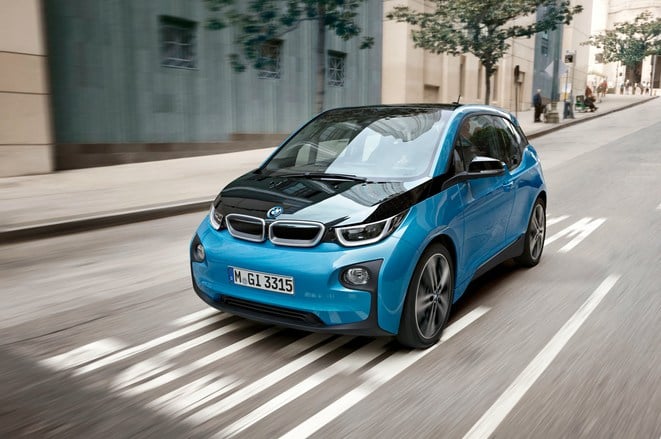 Fully electric cars are more suited to smaller countries in Europe, while motorists in countries with larger areas and longer distances like the US may prefer plug-in hybrid vehicles, said a BMW expert who asked not to be named.
BMW offers charging services for EVs through its subsidiary ChargeNow, which has more than 100,000 charging stations the world over.
In Thailand, ChargeNow offers charging services to electric vehicles of all makes registered with its website, and not just BMW's EVs, Krisda said. It plans to build 50 public charging stations at BMW dealerships and partnership locations by the end of this year.
Another partner in the charging services, GLT Green (Thailand) Co Ltd, which specialises in EV charging technology, has set up 73 charging outlets throughout Thailand and is adding another 47 outlets by mid-2018, according to the company's business development manager Chayaphol Leeraphante. Altogether, GLT Green plans to set up as many as 160 charging outlets this year, he said.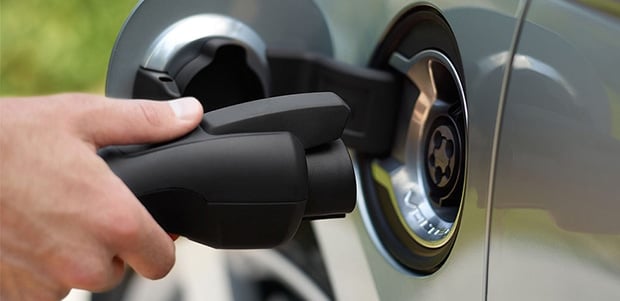 ORIGINAL STORY: The Nation
Property report tips Phuket property boom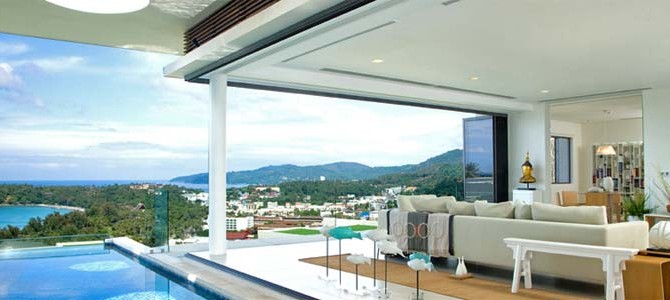 According to Knight Frank Thailand's research, the Phuket condo market is expected to perform better in line with the brighter economic situation and the growing population of the island.
Increasing supply and higher selling prices will be the key drivers, while demand is forecast to improve slightly. The number of launches in Phuket is predicted to increase and Thai developers as well as joint venture developments will be key players in the market.
According to research, demand across the market will continue to be driven by international homebuyers, investors and expatriates, especially those from China, Russia and Australia.
"Besides, the expectation to see a larger portion of buyers from South Korea. Average asking prices per sqm are anticipated to rise in all areas, while increasing demand for luxury condominiums may see prices approaching a new high in 2018, especially properties by the sea," the report from Knight Frank said.
It said one factor that is expected to significantly help boost the property market in Phuket is the Smart City project that aims to develop the province and to set the city up as a hub for the digital industry.
The project is due to be completed in 2020.
More about DEPA and the Smart City HERE.
Search for over 7,000 Phuket properties HERE.