Parents believe murdered Mukdahan girl was killed by a local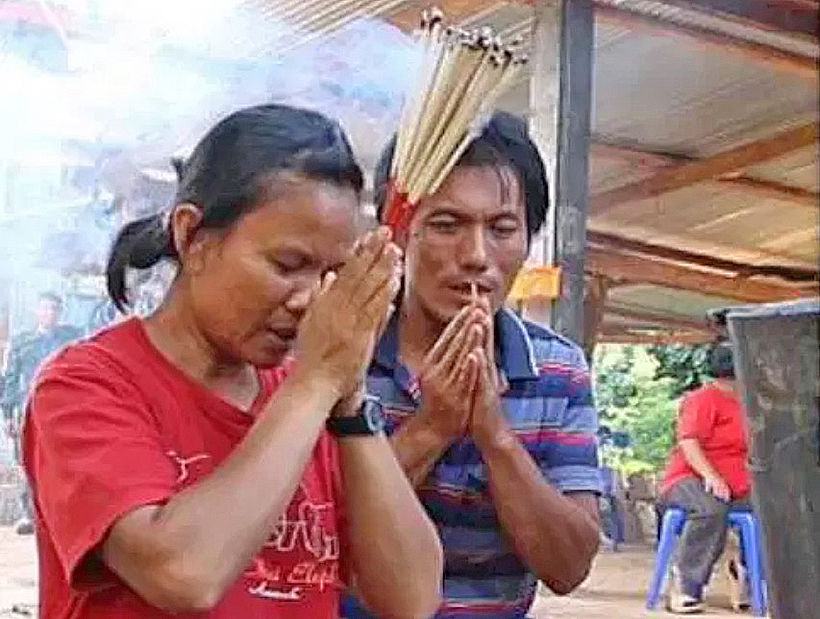 The body of 3 year old girl, missing since Monday, was found naked and apparently strangled in a forest in the northeastern province of Mukdahan on Thursday. Now her parents believe their daughter was killed by a local villager.
"Nong Chompoo'' Wongsricha went missing on May 10. After a massive search involving some 500 officers and volunteers, police in Dong Luang district found her body 4 days later in Phu Phan Noi forest. The search got a break when 70 year old Toon Prom-ngoi, a resident of neighbouring Sakhon Nakhon province, reported that she had found a child's green slipper while gathering mushrooms in the national park which straddles the two provinces.
Toon led police to the spot where she found the slipper and they subsequently discovered the little girl's body and clothes nearby.
They believe she had been dead at least eight hours before being found.
Police say they returned to the crime scene to collect more DNA evidence and questioned 5 people. They did not elabourate on the suspects behind the girl's murder.
40 year old Sawitri Wongsricha, the victim's mother, says she and her husband suspect the killer "knew the routes and was not afraid to go into the forest," implying the killer is a local and familiar with the area. Sawitri says she doesn't know the identity of the suspect or what the motive was.
An autopsy to determine the cause of death and whether the child was sexually assaulted has been promised.
SOURCES: Chiang Rai Times | Bangkok Post
Keep in contact with The Thaiger by following our
Facebook page
.
Phone hackers empty out woman's bank account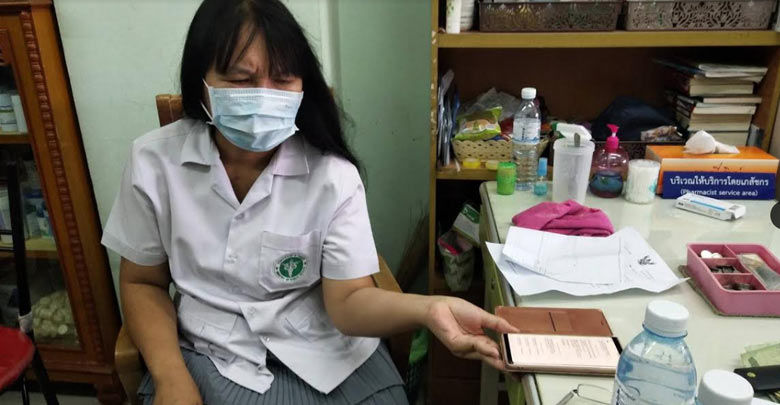 A pharmacist's phone was hacked. That was bad enough, but then 430,000 baht was taken from her bank account last Friday, only leaving behind 70 baht. It was the woman's life savings.
The 49 year old woman, 'Aree' from Nakhon Ratchasima in the Isan region, got a call from someone posing to be the phone's service provider, even stating Aree's ID card number to confirm her identity. They said they needed to give her a new phone number because her's was accidentally duplicated in the system. They told Aree she would get a text message with a number she needed to call.
After making the call, somehow the money in her account was transferred to an account under the name Suttiporn Yudee. Kasikorn Bank tried to freeze the hacker's account, but all the money had been withdrawn by the time they were notified of the incident.
A report was filed with the local police and the incident is now being investigated by the Technology Crime Suppression Division.
SOURCE: Thai Residents
Keep in contact with The Thaiger by following our
Facebook page
.
Boxer wants officers prosecuted after false imprisonment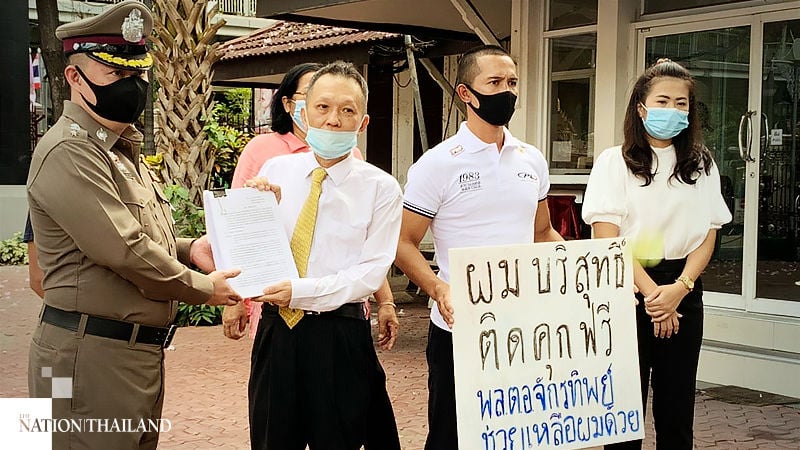 A former boxer recently released from custody for drug trafficking charges claims he was wrongfully imprisoned and is calling on the national police chief to prosecute the officers that filed the drug charges. He has submitted documents to Thailand's police chief Chakthip Chaijinda as evidence he had been wrongfully imprisoned for 14 months. Now he's demanding justice and wants the police who arrested him investigated and prosecuted.
Atchariya "Max" Wirotesunobon was a WBC Asia super-lightweight champion. The title was stripped from him after he was arrested in 2018 at the Don Mueang International Airport in Bangkok on his way to a boxing match in Japan. He was accused of involvement with an operation to smuggle and sell more than 3 million methamphetamine pills.
Wirotesunobon was incarcerated for 14 months, but was acquitted and released last week. The only thing that linked him to the crime, he says, is that a car he sold to a dealership was used by people in involved in the drug smuggling operation. The car was sold in 2015. Others arrested in the operation said they were not associated with the boxer, and Wirotesunobon said he does not know them.
SOURCES: Bangkok Post | Nation Thailand
Keep in contact with The Thaiger by following our
Facebook page
.
Bangkok man shoots, injures friend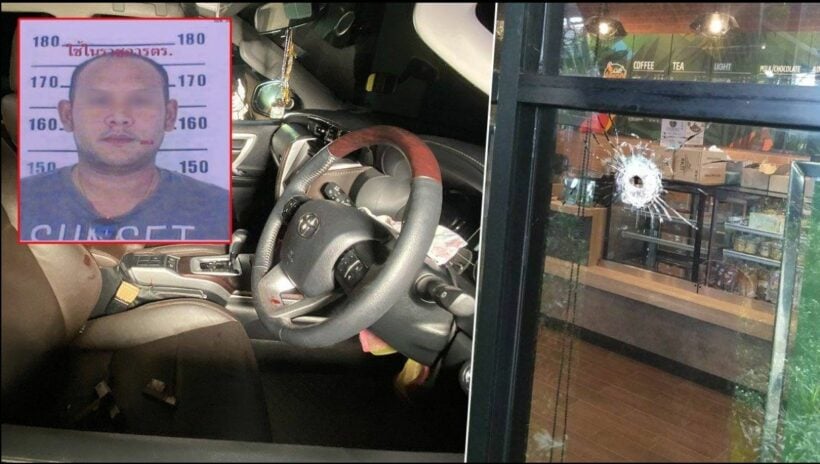 A Thai man has shot his best friend in Bangkok over the weekend after he found out his friend had an affair with his ex-wife. The 34 year old man, reported as 'Paratkorn', found photos of his wife and friend, 31 year old Pongsitthat. In a fit of rage, he shot and injured Pongsitthat.
Police say Paratkorn has a history of violence. He spent 6 years in prison for attempted murder and had also been arrested for drug and gun related charges. During Paratkorn's time in prison, his friend stepped in to help out his wife and daughter, and ended up having an affair with Paratkorn's wife.
Paratkorn shot at his friend who was sitting in his car at the time. Bullets hit his face and arm, injuring Pongsitthat. Another bullet hit a cafe, but no one else was injured. As of yesterday, Paratkorn has not been arrested and the Bang Khen Police Station are tracking him down.
SOURCE: Thai Residents
Keep in contact with The Thaiger by following our
Facebook page
.