Academics urging a State of Emergency for the North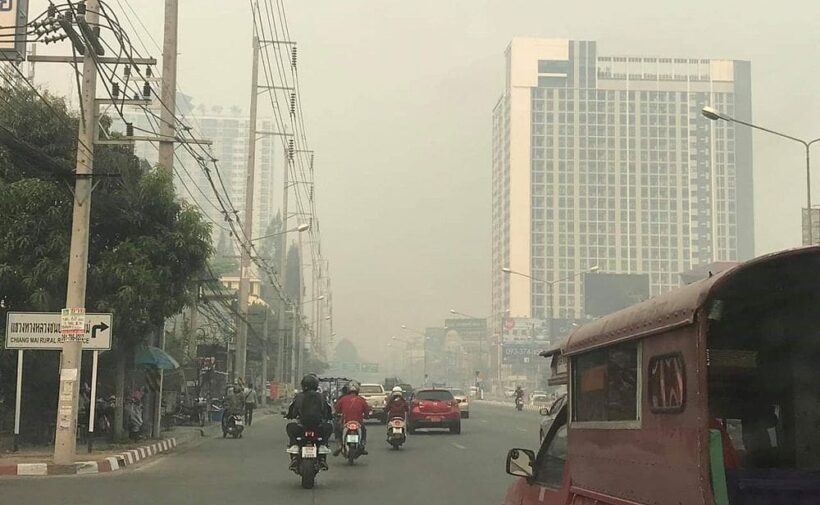 An academic is calling on the government to declare a state of emergency as Chiang Mai and most Northern Provinces face 'disastrous' levels of PM2.5 smog and smoke haze.

Citizen in the North are being advised to stay inside air conditioned buildings and avoid all outdoor activities, as some areas of Chiang Mai recorded PM2.5 levels reaching higher than 700 micrograms per cubic metre of air this morning.

Witsanu Attavanich, a lecturer at Kasetsart University, said that with such deadly levels of PM2.5 pollution in the air over 500 micrograms, it is far beyond the capacity of the local authorities to cope with the situation and the central government needs to step in now and declare a state of emergency.

"Such a disastrous level of PM2.5 is probably the highest level ever recorded in Thailand," Witsanu said.

"No need to consider the level of threat from such dangerously hazardous air pollution on our health, as breathing in only 100 micrograms of PM2.5 is considered to be very harmful to the health of healthy persons."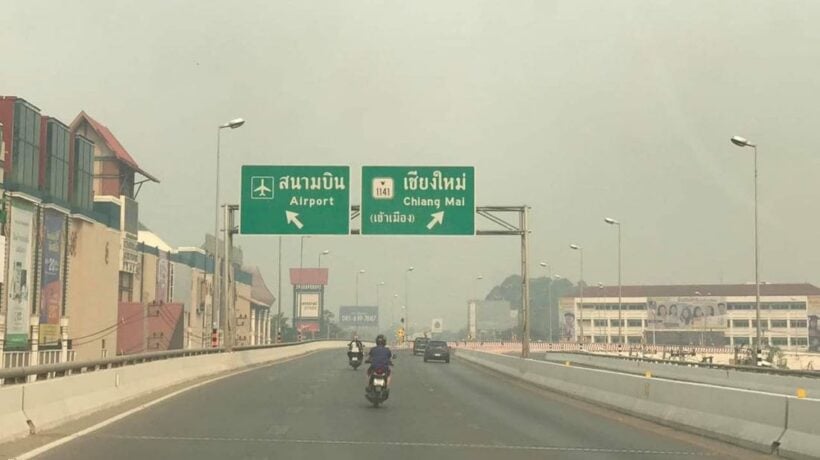 Earlier on January, all schools in Bangkok were temporarily shut down when the PM2.5 level was around 70 to 120 micrograms. But, so far, except for the preparation of safe zones in Chiang Mai city centre, no such emergency procedure has been ordered by Chiang Mai Provincial Authority.
Chiang Mai University's Research Institute for Health Sciences director Professor Kwanchai Suparatpinyo said the situation was critical. He cited the worsening haze from the many forest fires that ravaged Chiang Mai and the northern region while the trans-border smoke from neighbouring countries were also a factor.
He urged people to stay indoors and refrain from all outdoor activity – especially small children, elderly persons and pregnant women as well as those with chronic ailments such as allergies and heart disease.
Some of the reading stations around Chiang Mai are reading well into the 'Hazardous' level today.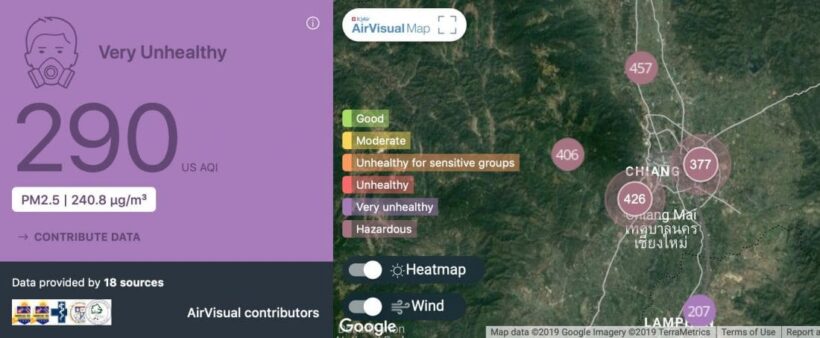 Read more headlines, reports & breaking news in Chiang Mai. Or catch up on your Thailand news.
Developer pulls the plug on 500 million baht retirement project in Chiang Mai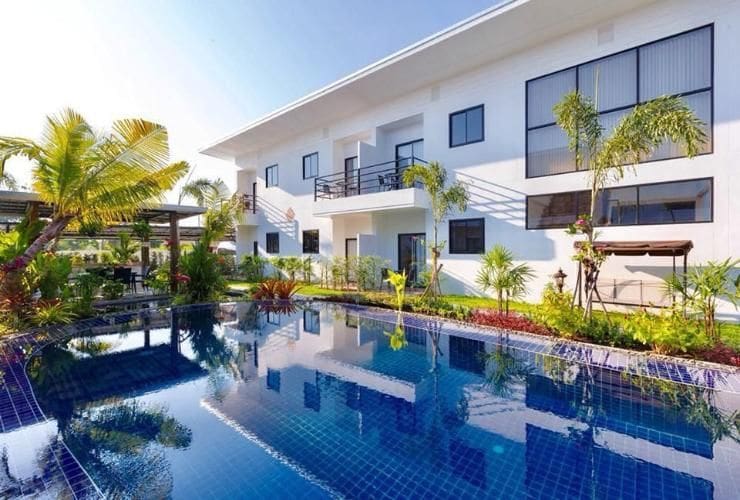 PHOTO: Sunshine International Retirement Residence & Serviced Apartment, Hua Hin
Sunshine International, Thailand's leading brand of retirement residences says that their project which was due to be constructed near Chiang Mai's city centre has now been cancelled.
Sunshine International, a retirement property that included around the clock medical facilities, on site doctors and nurses, and state of the art facilities, was due to be built on a five rai site in central Chiang Mai.
But ThaiVisa reports that the company says, due to the problems the city is experiencing with poor air quality, smog and pollution, it has been forced to cancel the Sunshine International Retirement Residences project.
Andrew Stocks of Sunshine International said they had an increase in people contacting them saying they have been forced to leave Chiang Mai because of the smog.
He said that due to the negative impact the project is currently not viable.
Andrew said his company will now focus on its other retirement projects located in Hua Hin, as well as a soon to be announced project in Phuket. He said Sunshine International would consider returning to Chiang Mai again if the smog situation improved.
Andrew called on the authorities to step in to help protect the livelihoods of local people who rely on income generated by the tourism industry in the region.
SOURCE: ThaiVisa.com
New fires in the North likely to be arson – Army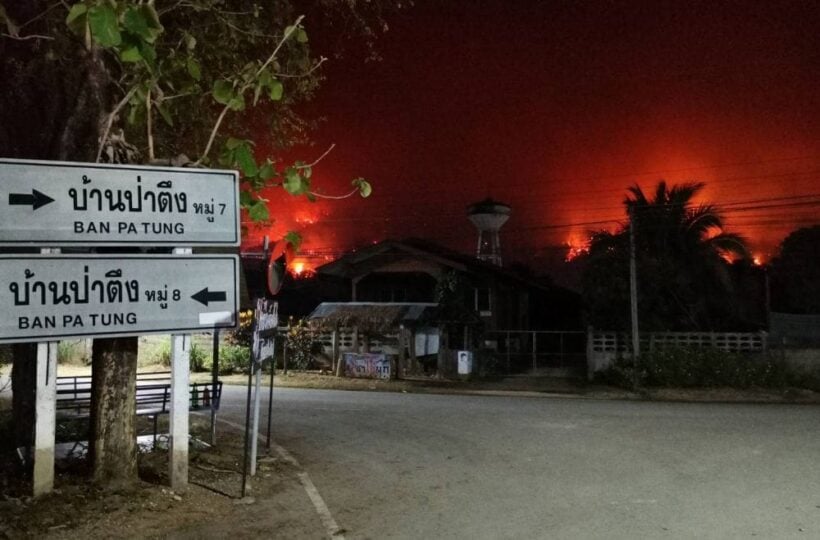 Some 1,000 combined professional and volunteer firefighters are battling a major forest fire in the mountainous area overlapping Chiang Mai's Muang and Mae Chan districts.

The fire started on Sunday night in the Doi Jorakhe area of Tambon Tha Sud in Muang before spreading to Tambon Pa Teung in Mae Chan, a densely populated area and home to Mae Chan Hospital and temples.

As of this morning the fire had already devastated 1,000 rai of forestland and nearby plantations.

Mae Chan disrict chief Wandee Ratchomphu led the efforts by 800 state officials and volunteers to put out the fire and prevent it from reaching communities or more forestland in Mae Fah Luang district. A special coordination centre was set up at Wat Pateung to dispatch firefighters to the affected areas by first light, attempts to put out the flames in the heavily wooded mountainous area during the night considered dangerous.

Third Army Region deputy commander Major Buncha Duriyapan was also on the scene to help supervise soldiers joining the fire-fighting efforts. The Army brought in a helicopter to provide support to the Protected Area Regional Office 15's chopper being used to carry water from the three-metre-deep Tham Sua reservior to douse the flames in hard-to-reach spots.

Buncha also ordered related agencies, especially the police and army, to investigate and identify the person(s) who started this massive fire, saying this was "a strange and unprecedented situation when wildfires erupted all over the province's mountainous areas simultaneously".

He said he was convinced that this was a case of arson and not a freak natural incident like a lightening strike.

The Geo-Informatics and Space Technology Development Agency's fire monitoring system, as of yesterday morning, identified 521 hot spots in the North. Chiang Rai led the pack with 291 hotspots, followed by Nan (57), Lampang (46), Phayao (46), Chiang Mai (44), Tak (15), Mae Hong Son (14), Phrae (6) and Lamphun (2).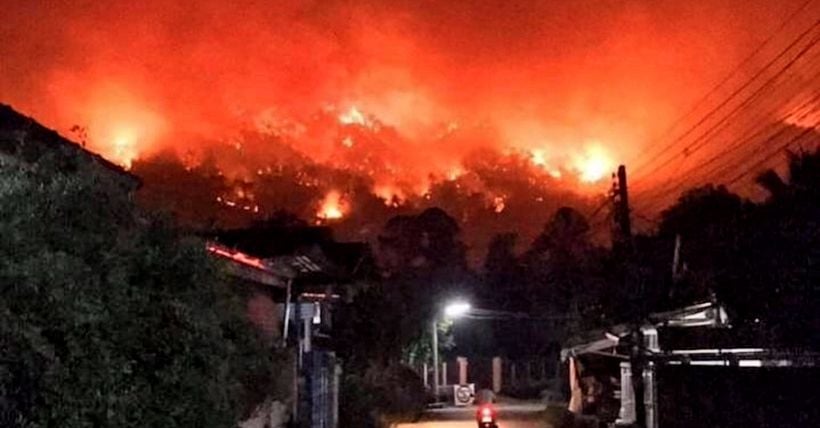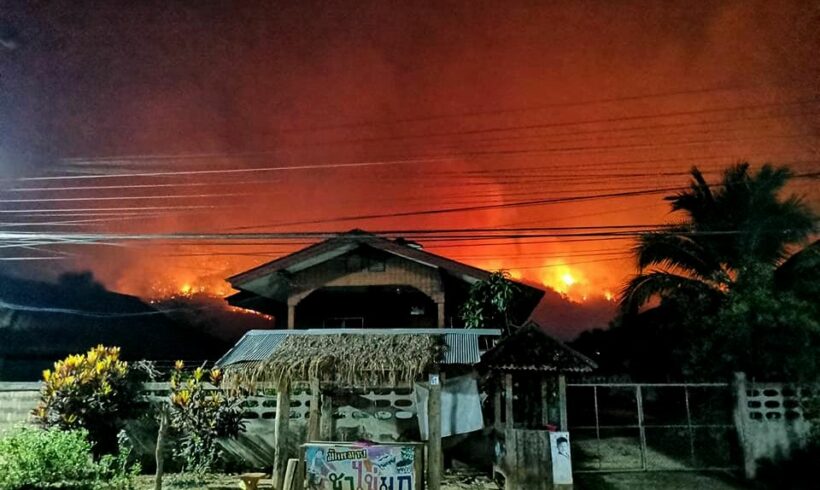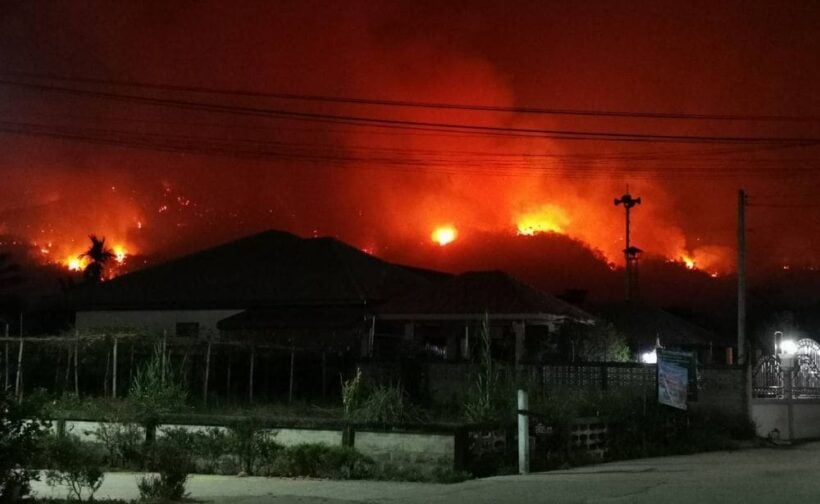 SOURCE: The Nation
Thailand still in the world's Top 14 for TB cases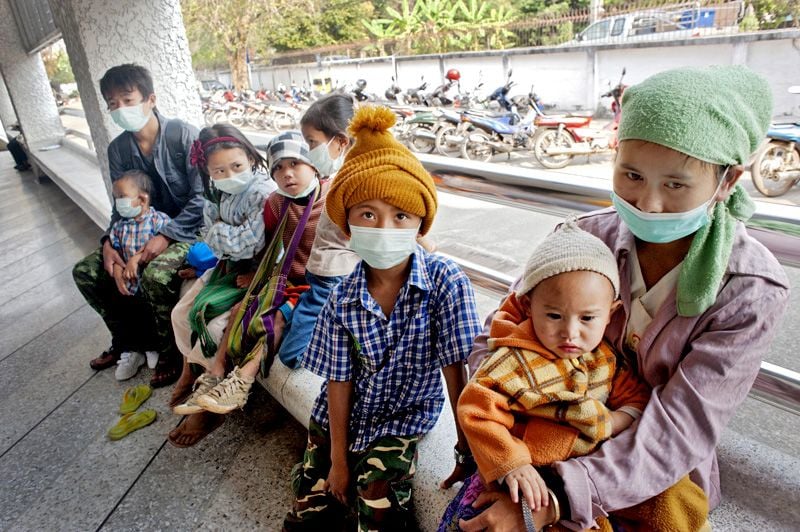 Thailand is struggling with tuberculosis, and remains in the list of the world's 14 worst hit countries.
Tuberculosis (TB) is a disease caused by bacteria called Mycobacterium tuberculosis. The bacteria usually attack the lungs, but they can also damage other parts of the body. TB spreads through the air when a person with TB of the lungs or throat coughs, sneezes, or talks.
Presently, one-quarter of the world's population is thought to be infected with TB, with more than 95% of the cases occurring in developing countries.
Arth Nana, executive committee chairman of the Anti-TB Association, says Thailand needs to do away with TB before 2021. In 2017 the Disease Control Department put in place a five year goal to rid Thailand of the TB plague. The World Health Organsation has set its own goal to reduce the number of TB patients to fewer than 10 in 100,000 by 2035.
"We are one of the 14 worst countries hit by this severely infectious disease which has spread across 200 countries, said Arth.
But with three years to go, so far Thailand has made little inroads into tackling the spread and growth of the TB problem. In Bangkok new cases of the disease are on the rise, much of this due to the influx of migrant workers.
The high number of drug-resistant cases was among the factors that put Thailand in the pool of 14 worst-hit countries for TB ranked by the World Health Organisation.
According to the Bangkok Post, Dr Wongwat Lewlak, deputy chief of City Hall's Health Department, blames our "hectic and stressful lifestyles in the crowded city" for making people neglect their health.
"The need to earn a living means many patients are too busy to remember those appointments with doctors or they decide to stop taking the drugs as soon as they start to feel better."