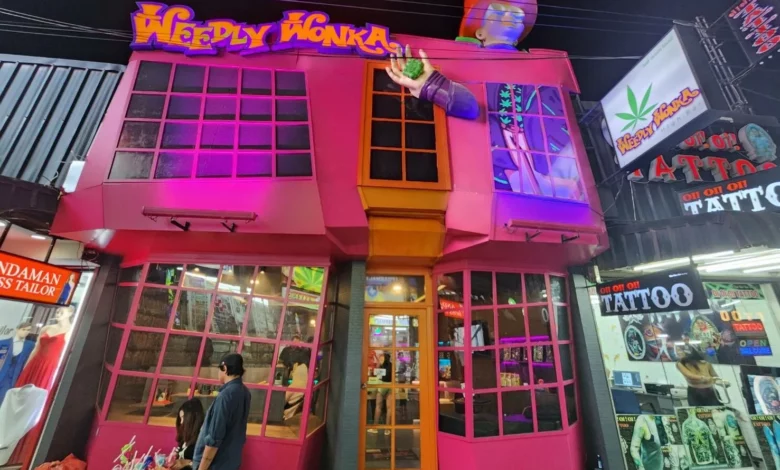 Whether you're visiting for a night out or coming to after parties, Weedly Wonka is the ideal place to visit. The shop boasts expert budtenders who have been crafting the finest cannabis for over a decade. Located in the heart of Phuket's prime party location, Bangla Road, their shop is the perfect place to unwind after a night out or gear up for a wild time ahead. On top of it, it's open from 1:00 pm to 3:00 am, so you can stop by whenever you need a little pick-me-up.
Weedly Wonka prides themselves on sourcing only the highest quality flowers to guarantee you the best taste, smoke, and high. Therefore, their strains are always fresh and updated to ensure the best experience possible.
When you visit, you can relax in their cosy environment equipped with everything you need and sip on essential beverages within arm's reach. Their cannabis experts will also enlighten you about the origin and source of their products, delivering the best experience possible. Additionally, their shop's distinct theme is an experience in itself. It will transport you into Willy Wonka's chocolate factory – only this time, it's weed instead of chocolate!
Check out: Island highs: Where to score the best cannabis in Phuket
Details
22 Bangla Rd, Pa Tong, Kathu Phuket 83150
Contact:
Working hours:
Opening hours: 1:00 pm – 3:00 am