Top 10 World Cities for Overnight Stays 2017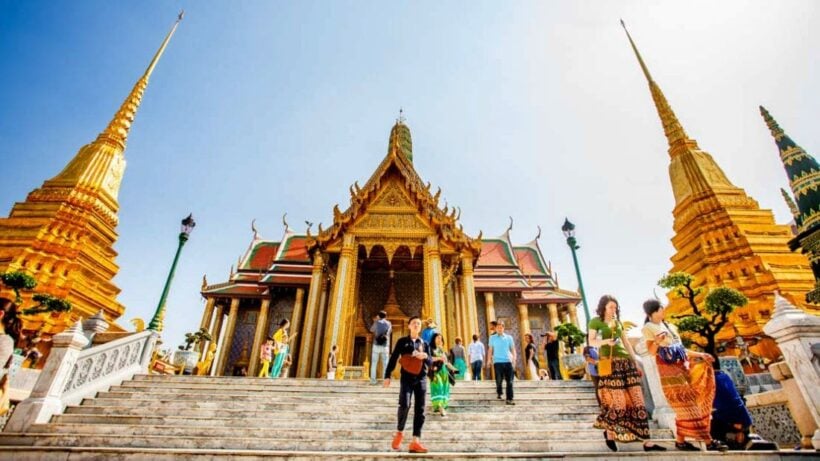 PHOTO: Bangkok, the world city attracting the most overnight stays
Where is the world traveling and where are they staying overnight? There is a big move towards Asia in the latest figures out of the MasterCard Global Destination Cities Index 2017.
Travel and tourism in Asia Pacific is showing no signs of slowing down, with the region dominating visitor arrivals once again.
Asia Pacific destinations are also tracking the highest amount of international overnight visitor spending among its top 10 cities. Bringing in $91.16 billion USD in travel expenditure in 2016, Asia Pacific outpaced Europe ($74.74 billion USD), and North America ($55.02 billion USD).
Ranking the world's 132 top destination cities, the Index analyzes visitor volume and spend for the 2016 calendar year and provides a forecast for annual growth, insights on the fastest growing destination cities, and a deeper understanding of why people travel and how they spend around the world.
"As the fastest growing region for international tourism, Asia Pacific's travel sector will no doubt continue to serve as a key source of in-market economic growth and development. The rise of leisure and business travel across the region presents a vital imperative for governments and private stakeholders to invest in smart networks and infrastructures that provide seamless experiences for residents, tourists and business travelers." – Eric Schneider, Senior Vice President, Asia Pacific, Mastercard Advisors
International overnight visitors to the Top 10 destination cities were up from 2016. According to the Index, Bangkok tracked 19.41 million visitors, while London came in a close second with 19.06 million visitors. Singapore (13.11 million visitors) inched past New York (12.7 million visitors) into fifth position for the first time in three years, while Seoul (12.39 million visitors) leapfrogged three spots into seventh place.
Home to half of the world's top ten most visited cities, Asia Pacific's success as a global travel hub has been supported by strong intra-regional travel. Both Singapore and Seoul tracked significant growth, aided by visitors from neighboring countries, particularly those from China. In the Index's eight-year history, China has grown from being passive contributors to the region's travel sector to the main driver of growth for visitor arrivals into Asia Pacific's top destinations.
Overall, forecasts for continued growth in 2017 are positive except for New York, with Tokyo expecting the largest boom.

PHOTO: New York, still in the Top Ten but slowly losing its visitors to Asian destinations.


Read more headlines, reports & breaking news in Bangkok. Or catch up on your Thailand news.

Find more Bangkok top 10s and top 10s in Thailand on The Thaiger.
Syrian woman arrested with fake Spanish passport at Suvarnabhumi Airport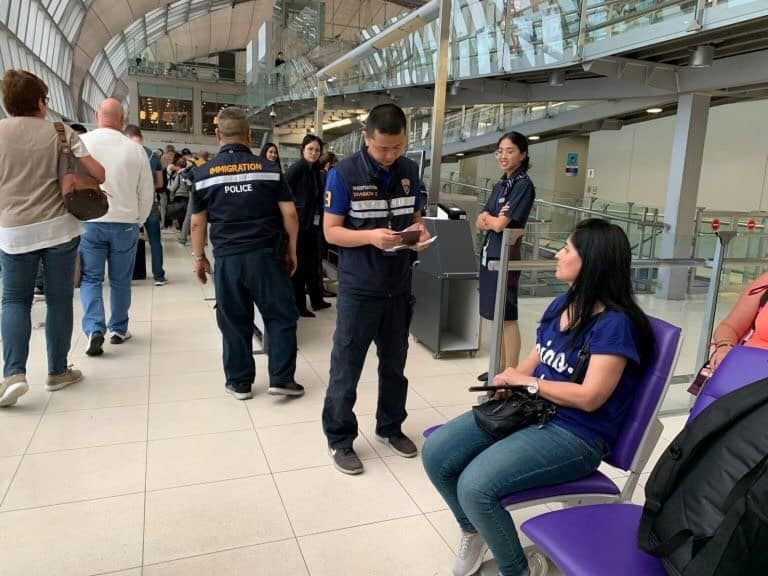 PHOTOS: Immigration Bureau
Immigration officers at Suvarnabhumi Airport have arrested a Syrian woman with a fake Spain passport.
The Immigration Bureau reports that, while they were patrolling the airport, they found the woman who was acting suspiciously.
They asked to see her passport which had her name listed on the passport as Alampana Albana, a Spanish national. She was waiting for a flight to Germany.
Officers also found another Syrian passport which identified her name as Mrs Manal Ahmad Alnayed.
The woman admitted that the Syrian passport was her real passport. She told officers her husband, who lived in Germany, arranged it for her.
She says she purchased the fake passport in Malaysia. She received the flight tickets from a foreign woman at the KL airport.
Mrs Alnayed has been charged with illegal possession of, and using, a fake passport.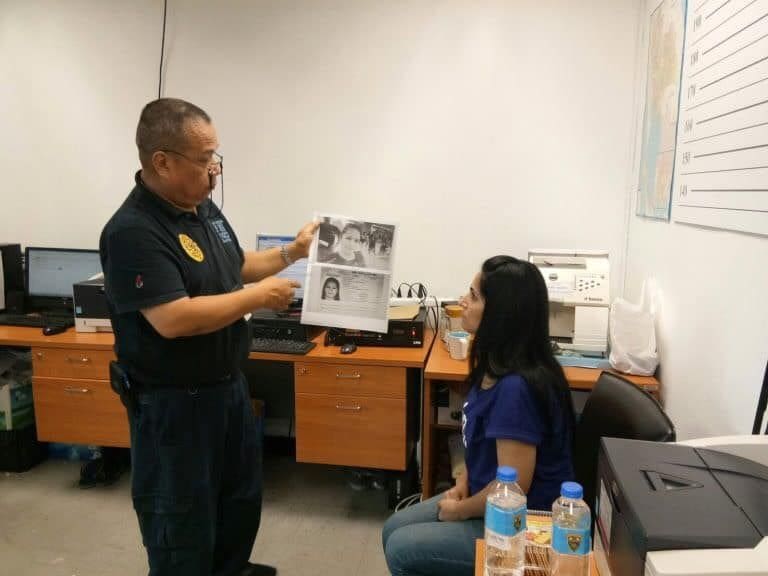 Spanish man arrested in Bangkok over alleged raped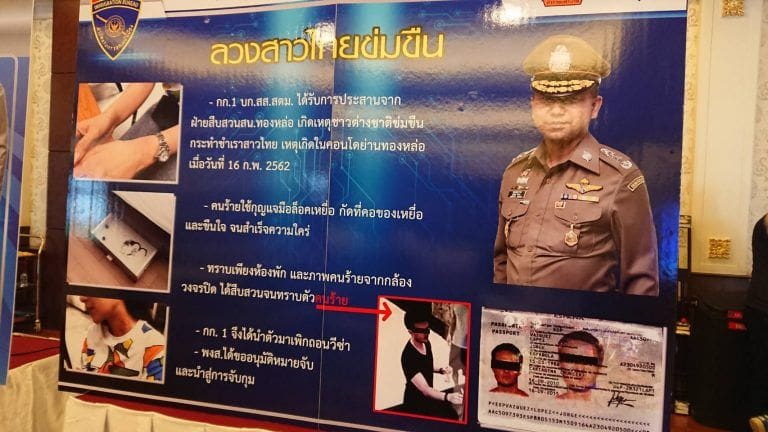 PHOTO: INN News
Immigration Officers have arrested a Spanish man after he allegedly raped a handcuffed Thai woman.
INN News reports that the 30 year old Spanish man was arrested following the issuing of an arrest warrant for the alleged rape of the woman. The incident happened last Saturday at a luxury condominium in Thong Lor, Bangkok.
The female Thai victim told officers she and her friends were drinking at an entertainment venue in Thong Lor. She went back to her room with the Spanish man.
After that the Spanish man used handcuffs with the victim before biting her neck and raping her.
Immigration Officers discovered that the Spanish man has entered Thailand 38 times in the past. He works as a marketing consultant in Spain. Police are continuing their investigation and questioning those involved.
SOURCE: INN News
Dog patiently watches over deceased master on Pathum Thani roadside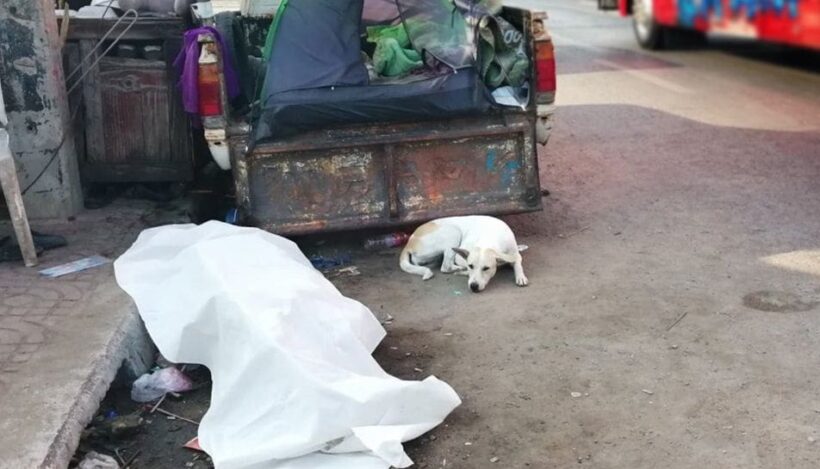 A man, who had left home a month ago to live by the roadside with a stray dog in Pathum Thani, has been found dead. The dog was watching over the body when others discovered the deceased man. Pathum Thani is just north of Bangkok.
The deceased has been identified as 45 year old Surachai Khamsue. He was found lying by the side of a road in Moo 2 village in Tambon Klong Nueng, Klong Luang district, beside the old and un-roadworthy pickup that he had been using as a home.
His sister, 40 year old Chalermsri Sohsawaeng, told police that Surachai had left home to live in the car a month ago, and that she and other siblings had given him money to buy food.
Her brother liked to drink alcohol, she added. The body was sent for autopsy at Thammasat University hospital.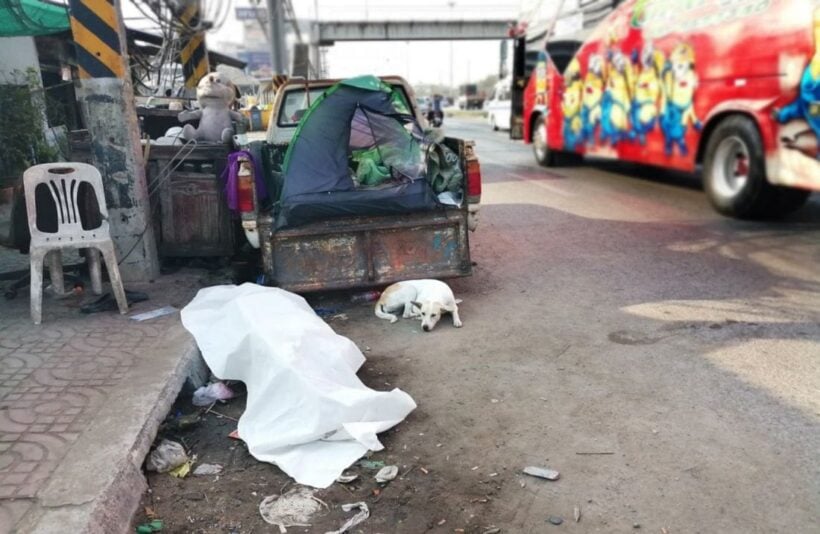 SOURCE: The Nation