Boeing withheld info on the 737 model involved in Indonesia crash – WSJ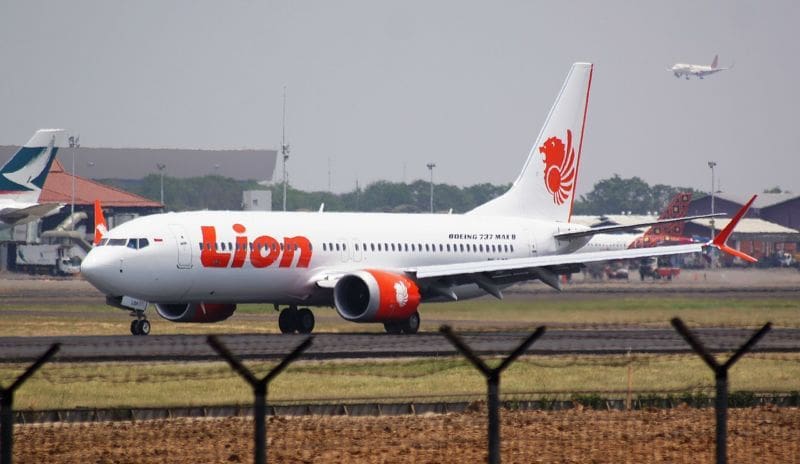 There's mounting pressure on Seattle-based plane maker Boeing today over the Lion Air crash in Indonesian two weeks ago.
Pilots are claiming that the aircraft maker didn't tell them about changes to the emergency system on its new 737 Max 8 jet, the model in the Lion Air 610 disaster that killed 189 people.
According to a report in the Wall Street Journal, citing "safety experts involved in the investigation, as well as midlevel FAA officials and airline pilots," the WSJ reports that the automated stall-prevention system on Boeing 737 MAX 8 and MAX 9 models – intended to help cockpit crews avoid mistakenly raising a plane's nose dangerously high – "under unusual conditions can push it down unexpectedly and so strongly that flight crews can't pull it back up."
Investigators have been focused on whether the emergency system caused the accident. It's designed to automatically correct a plane's angle if it appears to be stalling. But, according to Boeing insiders, if it malfunctions, it could send a plane into a potentially fatal nose-dive.
Indonesian transportation officials have said the flight manuals for the new Boeing 737 model didn't contain information about the update. And pilots claim the onboard check list, which contains information about overriding the emergency system, was incorrect.
In a statement responding to the WSJ report, Boeing doesn't specifically address the safety claims, saying,  "We are taking every measure to fully understand all aspects of this incident, working closely with the investigating team and all regulatory authorities involved."
"We are confident in the safety of the 737 MAX."
More than 4,700 orders have been placed for the Boeing Max 8 for airlines around the world. It has been especially popular with low-cost carriers looking for dependable workhorses for shorter flights.
First approved for commercial operation by the FAA on March 8, 2017, the Max 8 is just beginning to be delivered in large volumes. Lion Air was one of Boeing's primary foreign customers for the 737 Max 8, which is also flown by Southwest Airlines, American Airlines, and Air Canada amongst many budget airlines.
The Lion Air 737 lost in the accident was virtually brand new, delivered by Boeing in August and had only flown eight times in commercial operation with the Indonesian budget airline.


Find more SE Asian News courtesy of The Thaiger.

Broke? Find employment in Southeast Asia with JobCute Thailand and SmartJob Indonesia. Rich? Invest in real estate across Asia with FazWaz Property Group or get out on a yacht anywhere with Boatcrowd. Even book medical procedures worldwide with MyMediTravel, all powered by DB Ventures.
BTS launch their new album on April 12, appear on Saturday Night Live the next day. Why this matters.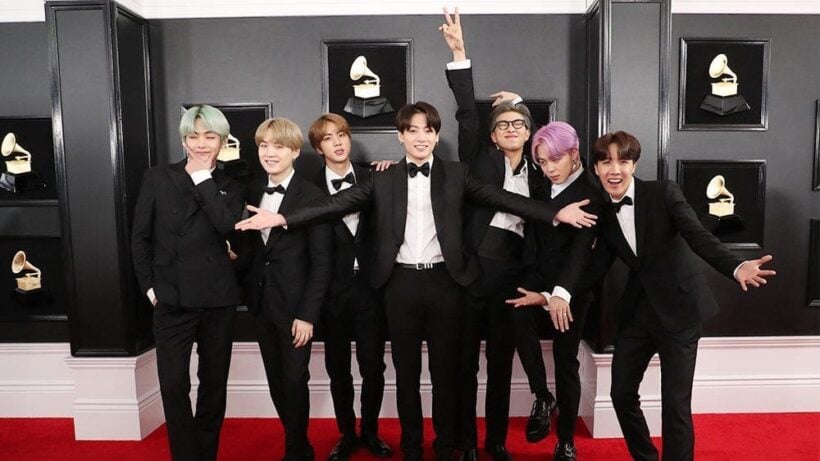 The music business is about to have another one of those seismic shifts in the next month as the power of the music business continues to dribble away from western record company influences to a more democratic, social media-driven, business model.
In the past two years, mainly, a small South Korean production house has re-tooled the massive world music business (and it is, first and foremost a 'business') with one product.
Bangtan Sonyeondan, better know around the world simply as BTS.
The seven members of the K-Pop phenomenon (and the word phenomenon is aptly applied in this case) actually debuted in 2013 after forming originally in 2011, but they're hardly an overnight success with real struggles threatening their success along the way. The BTS that writes, produces and performs in 2019 is a slick, highly professional performance and business unit that has, mostly by design, completely rejigged the fatally-wounded 'old' music business model. From a try-hard hip hop band to world-class music artists is a fascinating journey in the annals of the modern music business.
Also consider they've done this singing, mostly, in Korean.
Whilst the record companies continue to roll out the 'oldies' with another Greatest Hits compilation, or interpret their 70s and 80s heroes on the big screen (another guarantee to boost flagging music sales and downloads), there is some light at the end of the music tunnel which gives us hope of some great tunes ahead.
From first impressions the septet of BTS are just another fresh-faced boyband with catchy hooks, hair tosses and screaming fans – we've seen it all before, right? Except that they're South Korean in a white-washed music world.
But behind the facade is some raw talent, a highly skilled back-room and the use of social media as a jack-hammer, not just a tool. After charting two of their albums at #1 in the Billboard Hot 200 last year, a first for a Korean band, appearances on the American Music Awards, the Grammies, Ellen, all the popular Tonight Shows, the front cover of TIME and a series of sell-out concerts around the US, the seven young men are about to take the next big step, and it will be big.
Days after BTS announcing their forthcoming Map of the Soul: Persona album coming April 12, they also announced they are appearing on SNL, Saturday Night Live, (NOT Donald Trump's favorite TV show) the day after.
Saturday Night Live announced that BTS will make their musical debut with Emma Stone, a self-declared K-pop fan, on the April 13 episode.
SNL is a highly coveted stage for any performer and has the ability to bring an artist to new heights of their career. A pre-fame Adele performing in a 2008 episode went on to the highest-rated episode in 14 years and sent her 19 album to new highs on the charts.
BTS, although still in their early to mid-20s, are already seasoned live and television performers. There would be more BTS live YouTube clips on the net than any other performer, period. They know the performance craft and how to play an audience. The sales of their music speaks for itself, their YouTube click numbers are astonishing. Type 'BTS' into Google and you get 490,000,000 results!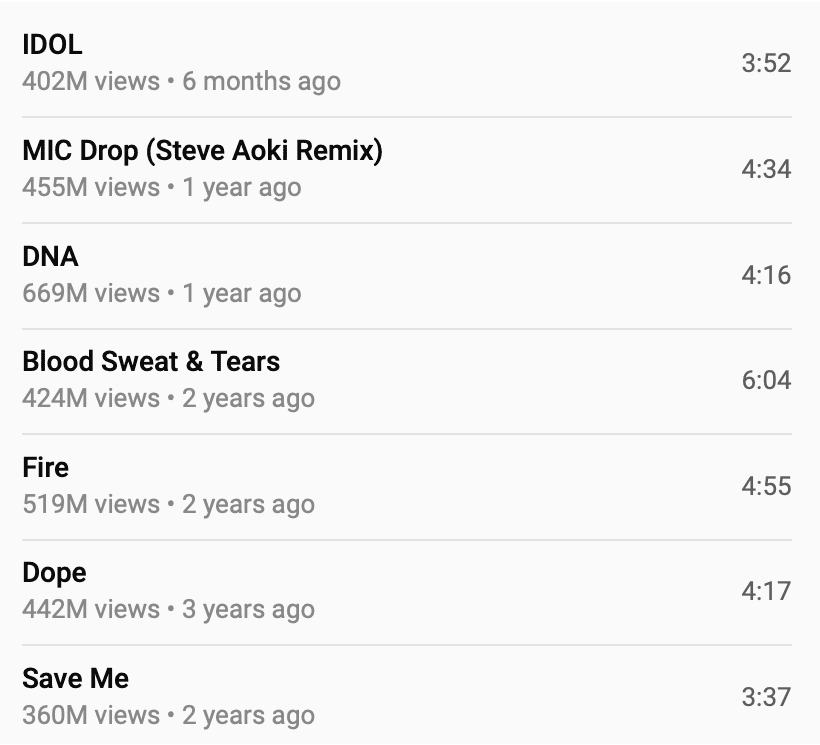 And that's part of the magic formula that separates them from just about every previous band. Whilst using social media is nothing new, BTS has amassed an enormous world-wide audience of music downloaders, ticket and merchandise buyers and sheer screaming hordes beyond anything previously attainable. And there's a lot more to come as the fan base spreads out of Asia into the rest of the world.
Of course it's easy to say the band came along at the right time, given the rise and rise in social media's impact on our lives. But they've been first band to really harness the power in ways most other bands never even thought about.
Their fanbase is called 'Army', an appropriate name given the onslaught on music fandom around the globe. That the enormous fanbase started in Asia and is spreading westward is something we've not seen before.
BTS also deliver a different message aimed squarely at their peers and not with the same gloss and sheen of most other K-Pop. It's sometimes raw, always relevant, reflecting their own battles and scars as young people growing up in a complex world. They cry, they share their fears, they argue on their videos, they're humble – it's very different.
The BTS-on-SNL program will be, easily, the biggest audience the show will EVER have, not by a little, by a LOT. That's quite an easy prediction given BTS's chart history, their YouTube viewer numbers, their growing appeal and the sell-out concerts, around the world.
For a crash course in BTS, check out this video (below). There are also thousands, yes thousands, of other videos apart from their award-winning music videos as well. Such is the power of Army, the power of social media, the power of good music well performed, and the hope that cream always, eventually, rises to the top.
The Saturday Night Live episode airs in the US on April 13.
Just one of the tourists – South Korean President visits Angkor Wat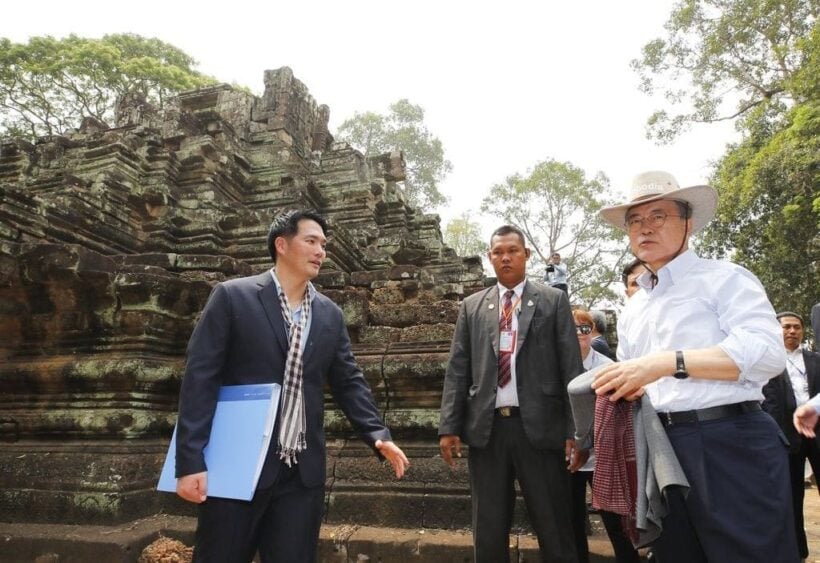 PHOTO: Yonhap News
South Korea's President Moon Jae-in put on his tourist clothes yesterday and roaming around with thousands of other tourists at Angkor Wat in Siem Reap. The ruins attract millions of visitors each year, making the ruins in Siem Reap province Cambodia's most popular tourist destination.
The world heritage site contains the remains of different capitals of the Khmer Empire, dating from the 9th to the 15th centuries.
Moon walked around the site for two hours at the site, posing for photos with officials and pausing to enjoy a coconut juice.
He is the first South Korean president to make a state visit to Cambodia in 10 years.
South Korea is one of Cambodia's biggest investors and source of tourists and the President's presence also delighted South Korean travellers, who clapped and shook his hand.
The appearance caps a three-day trip during which Moon met with Cambodian leader Hun Sen in the capital Phnom Penh on Friday.
SOURCE: AFP | Yonhap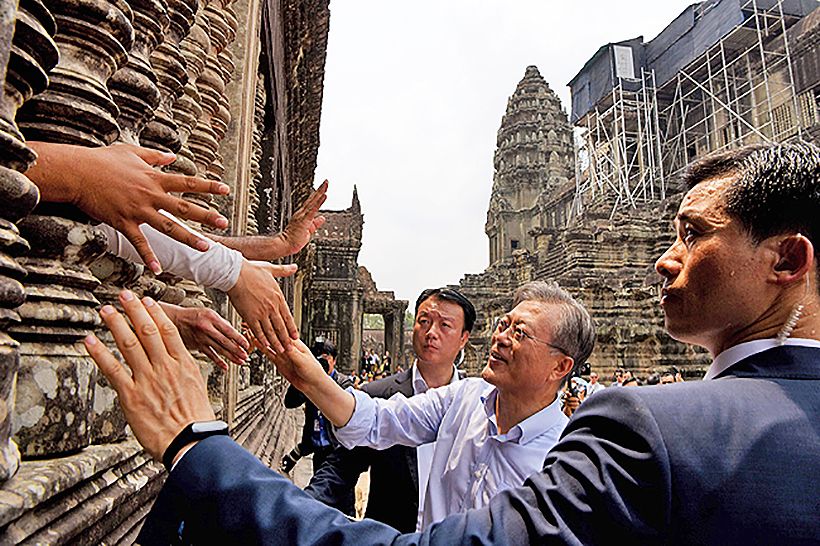 Facebook won't build data centres in countries with bad human rights records, except Singapore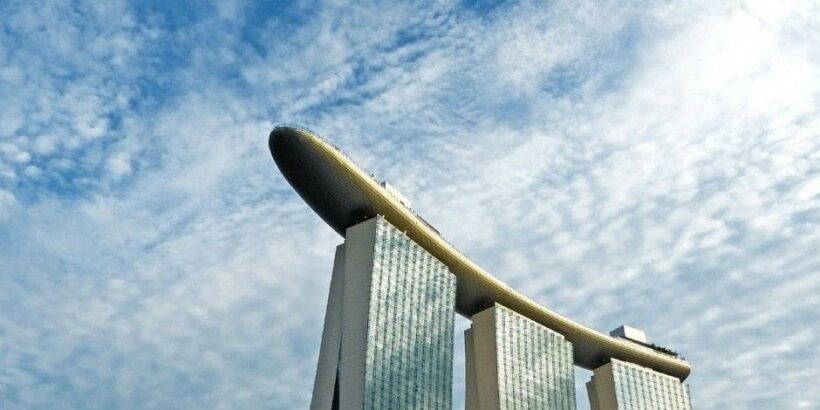 Mark Zuckerberg promised in a lengthy blog post that the company wouldn't build data centres in countries with poor human rights.
But he chose to ignore Singapore's track record in human rights, declaring the city-state home to Facebook's first data center in Asia to "serve everyone."
"As we build our infrastructure around the world, we've chosen not to build data centres in countries that have a track record of violating human rights like privacy or freedom of expression," said Mark Zuckerberg.
"If there are two things Singapore is known for, it's that there's no privacy nor freedom of expression," according to Zach Whittaker of TechCrunch.
For all its glitz and economic success, Singapore's human rights record falls far below internationally recognised norms.
The state, with a population of five million, consistently falls close to the bottom in worldwide rankings by rights groups for its oppressive laws against freedom of speech, limited rights to privacy under its expanding surveillance system, horrendous treatment of those in the LGBT community along with suppressed media freedom and threats of defamation lawsuits by the government.
Reporters Without Borders said Singapore has an "intolerant government," and Human Rights Watch called some of the country's more restrictive laws "draconian."
The government in Singapore retains broad powers to limit citizens' rights and to inhibit political opposition. In 2018, Singapore was ranked 151th out of 180 nations by Reporters Without Borders in the Worldwide Press Freedom Index. (Thailand ranked 140th in the same report)
Responding to criticism of Facebook's decision to set up data centres in the Asian city-state, Facebook rolled out a non-answer.
"Deciding where to locate a new data centre is a multi-year process that considers dozens of different factors, including access to renewable energy, connectivity, and a strong local talent pool," said Facebook spokesperson Jennifer Hakes.
"An essential factor, however, is ensuring that we can protect any user data stored in the facility."
Ironically, Facebook is often a target for Singapore's government to crack down on vocal opponents of its draconian laws. Additionally ironic is the Singapore government's heavy use of local social media as a means of spreading its news and propaganda.
Google, Amazon, Microsoft, Linode, DigitalOcean and OVH all have data centres located in Singapore.
SOURCE: TechCrunch