6 ways to explore a new profession before changing your career path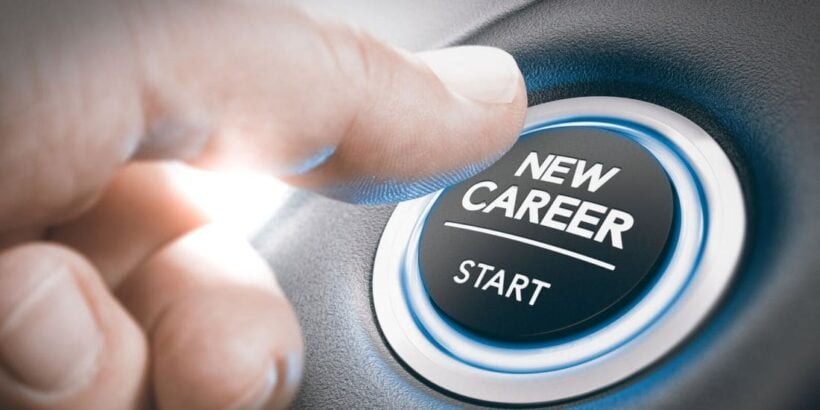 You've decided to make a career change, that's great (but maybe a bit scary). Now the next thing to do is explore the profession before making a decision to go with it. Once you have made a decision you can search JobCute for the largest selection of new jobs avialable in your chosen profession.
You probably have had a chance to meet people who went to university (and invested a lot of money) only to find out after their graduation that their chosen profession was not what they thought it would be.
Exploring a potential new career before actually going for it can save you a lot of time and disappointment. While you cannot predict 100% how it will go, you can definitely get a better idea of how it will look and feel like by trying the following things.
1. Find an affordable course
In the past, workplaces used to train their employees on the job, while today companies expect you to deal with the cost of their own training. This means you'll often need to invest a serious amount of your money and time and learn some new skills. Before you commit yourself, we will suggest you try things out in an affordable way.
Let's say you are considering to become a movie writer. You can search for a beginners course on Udemy,Lynda.com orCoursera, if you liked it, then you can search for longer and more developed programs.
Bear in mind, you are taking the affordable course to gather enough information to help you to decide whether to pursue or drop it.

2. Check out the industry by reading books and blogs on the profession
By reading specific blogs and books related to the profession, it will help you to understand either it should be your new career path or not.
Are they interesting to you? Did you enjoy learning about the industry?
3. Join relevant groups on Facebook, attend relevant live events
Joining relevant Facebook groups or go to live events that can help you to meet many people in your interest field. Then you will have a chance to explore a bit more about what these professionals have to say, their concerns or the way they welcome newbies.
Ask yourself if you can relate to them and pay attention to the way you feel when interacting with them.
When joining a new Facebook group, always try to introduce yourself, then observe things for a little while. Try to avoid asking very general and random questions like, "Should I become a digital nomad?" No one in this Facebook group knows you well enough to give you the advice you're looking for. What you can do is look for interesting people and strike up a conversation.
When attending a live event, spend time saying hello to the other attendees. People attend to assume that the only interesting people at this event are the speakers, but the best connections can be created just by talking to the person sitting next to you. Pay attention to how you feel about the general "vibe" and whatever you liked the conversations and the topic. This can help you understand whether you would like to join the profession or not.
4. Look people up on LinkedIn
You want to get an idea of the level of your own skills, education or job experience when compared to other people in the same industry. Review your chosen profession and check things such as if people in this industry have a degree and what type of degree is it.
You will find that there are industries and professions which are more open than others, such asthe tech industry which is mostly result-oriented.

While some other professions require specific degrees and licenses such asLaw or theHealthcare Sector.
5. Reach out to people working in the field
Sometimes what you will see or read on the media or what you imagine it to be isn't the reality of actually working in the profession. Some people choose to go into writing because it makes them feel creative, without understanding that a lot of writers are self-employed. As a working writer, you will have to learn different skills such as how to negotiate your fees, find your own clients, market your work and so on. Sometimes a big part of what professional writers do is actually business marketing.
Talking to 10 different people who all work in the same profession can help you a lot. It's enough people to discover some trends in their answers (like lack of work-life balance).

Digging into all aspects of a possible career can really help you make up your mind.
6. Learn about salary ranges
If the salary is important to you, pick wisely the career field you're going into. There are artists who earn millions, but the majority of artists are underpaid. On the other hand, even lower positions for some professions can be well paid. Software Engineers or brokers can start their careers at higher salaries.
If you have some financial goals in mind, estimating your salary potential is essential. Keep in mind that the same profession can be paid differently in another location.

Taking the time and follow each of the steps above, will give you a better idea of what any profession is really like.
Now, are you ready to look for your new path?
UseJobCuteto browse some of your ideal job positions.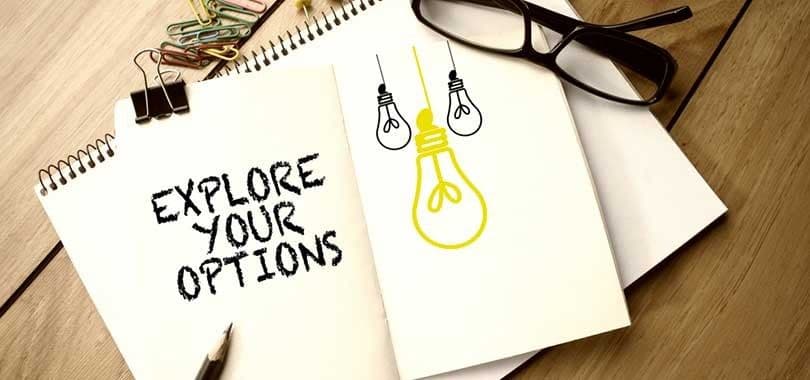 Keep in contact with The Thaiger by following our
Facebook page
.
Never miss out on future posts by
following The Thaiger
.
Free Trade Agreement talks continue between Thailand and EU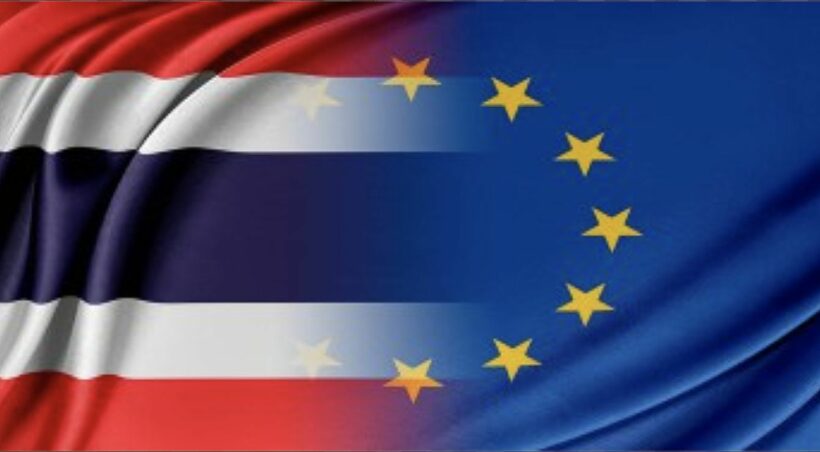 Thailand is resuming trade talks with the European Union on the long-delayed Thai-EU free trade agreement. The 15th Thai-EU Senior Officials' conference was held virtually between leading Thai and European trade officials this week. The push was on to have the Free Trade Agreement signed and sealed by the end of this year.
Discussions were held regarding the ongoing affects of the Covid-19 pandemic, the impact on Euro and Thai economies, the current political unrest in Thailand, the fight against Illegal Unreported and Unregulated fishing, promoting the protection of labourers and a commitment to strengthen ties between the Euro zone and Thailand.
The next step in the establishment of the FTA will be a forthcoming meeting on trade and investment in December.
The virtual meeting was represented by Sasiwat Wongsinsawat, the Director-General of the Department of European Affairs and the European Union's Paola Pampaloni , the Deputy MD for Asia and Pacific Department at the European External Action Service.
Keep in contact with The Thaiger by following our
Facebook page
.
Never miss out on future posts by
following The Thaiger
.
Approval sought for multi-billion-baht Phuket medical hub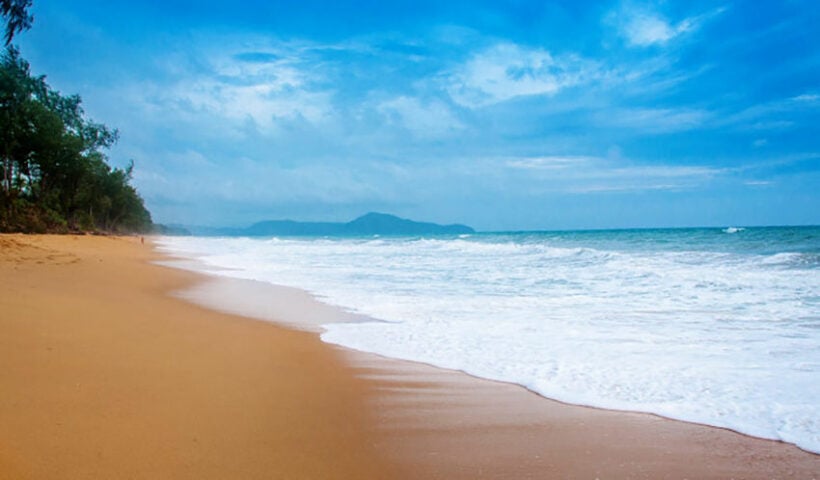 Industry officials are seeking the go-ahead for a project to transform over 140 rai of government land in Phuket into a world-leading medical hub. The project is budgeted at 3 – 4 billion baht, depending on which report you read. Kitkong Tantijaraswarodom, from the Federation of Thai Industries, believes the development of a medical and wellness hub in the sub-district of Mai Khao, north Phuket, will help revive the southern island's battered economy. Phuket has become increasingly reliant on a steady flow of tourists over the past 2 decades.
The southern division of the FTI covers Phuket, Krabi, Phang Nga, Nakhon Si Thammarat, Trang, Patthalung, Surat Thani, Ranong, Satun, Chumphon, and Songkhla.
"The FTI will ask the government to green-light the project during the scheduled mobile cabinet meeting on the island on November 3."
Kitkong says businesspeople in the south are anxious for the government to approve the project, which will provide both locals and foreign medical tourists with state-of-the-art medical care. The facility is expected to include long-term care, hospice and rehabilitation services, in addition to a dental hospital, sports therapy centre, and a medical training school for doctors, nurses, pharmacists and medical laboratory scientists.
The chair of the FTI's southern chapter is also calling on officials to provide small and medium-sized businesses with additional support, in the form of access to loans, in order to deal with cash shortages.
"In the short term, the FTI wants the government to help SMEs, especially those in the tourism sector."
SOURCE: Bangkok Post
Keep in contact with The Thaiger by following our
Facebook page
.
Never miss out on future posts by
following The Thaiger
.
Up to 5,900 jobs to go as Hong Kong carrier Cathay Dragon shuts down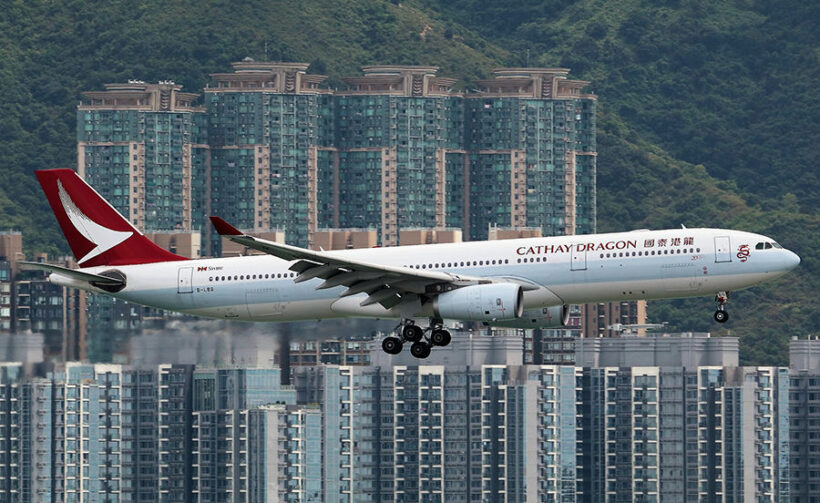 Hong Kong airline Cathay Pacific is set to close its subsidiary, Cathay Dragon, with the loss of up to 5,900 jobs. The carrier, that used to be called Dragon Air before being absorbed by Cathay, has become yet another casualty of the Covid-19 pandemic that has decimated the aviation business.
The Bangkok Post reports that 5,300 jobs are expected to go in the airline's Hong Kong base, with a further 600 axed overseas, accounting for 17% of Cathay's total workforce. Cathay Dragon primarily operated short-haul routes within Asia, including direct flights from Hong Kong to Bangkok and Phuket.
Cathay Pacific bosses have hammered out a HK$2.2 billion restructuring plan that involves thousands of job cuts, pilots and cabin crew having to sign cheaper contracts, and total closure of its subsidiary carrier. The South China Morning Post describes the plan as, "life or death", reporting cuts to a total of 8,500 jobs across the group. The parent airline is understood to be applying for approval to absorb Cathay Dragon's routes into the Cathay Pacific network, as well as that of its low-cost carrier, HK Express.
Cathay Pacific CEO, Augustus Tang, says the restructuring plan is essential to Cathay's future survival as the effects of the Covid-19 pandemic show no sign of abating.
"The global pandemic continues to have a devastating impact on aviation and the hard truth is we must fundamentally restructure the Group to survive. We have to do this to protect as many jobs as possible and meet our responsibilities to the Hong Kong aviation hub and our customers."
SOURCE: Bangkok Post| South China Morning Post
Keep in contact with The Thaiger by following our
Facebook page
.
Never miss out on future posts by
following The Thaiger
.