Death sentence handed down via video call in Singapore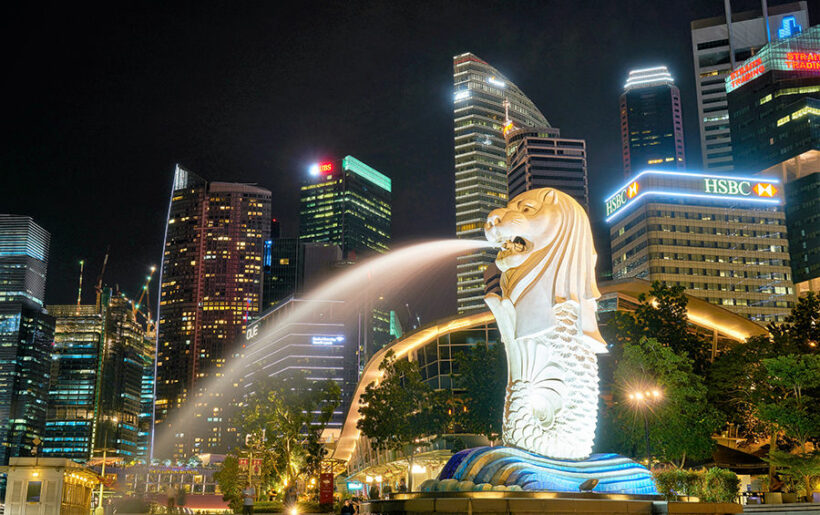 A prisoner in Singapore has been sentenced to death via a Zoom video call, the first time the city state has delivered capital punishment remotely.
Thai PBS World reports that 37 year old Malaysian citizen Punithan Genasan was handed the death penalty as punishment for a 2011 heroin smuggling operation. Like Thailand, Singapore operates a zero-tolerance policy for drug trafficking offences. The criminal trial was conducted remotely as a result of ongoing restrictions in Singapore's fight against the Covid-19 pandemic. But unlike Thailand, Singaporean authorities do carry out capital punishment sentences much more frequently.
The city-state had the second highest per-capita execution rate in the world between 1994 and 1998. In 2018, 13 people were executed and in 2019 another 4 people, 2 of them related to drugs cases. Execution is carried out in Singapore by long-drop hanging.
However, Phil Robertson from the Asia division of Human Rights Watch has criticised the use of video-conferencing to communicate such decisions.
"Singapore's use of the death penalty is inherently cruel and inhumane, and the use of remote technology like Zoom to sentence a man to death makes it even more so."
For his part, the defendant's lawyer, Peter Fernando, says use of the technology was acceptable as it was only conveying the judge's verdict and not being used to present legal arguments. However, he adds that his client is considering an appeal.
So far, there has been no comment from technology giant Zoom, whose video-conferencing platform has garnered millions of new users thanks to restrictions imposed as a result of the Covid-19 pandemic.
SOURCE: Thai PBS World
Keep in contact with The Thaiger by following our Facebook page.
Never miss out on future posts by following The Thaiger.
The Thai government threw a tourist party (sound of crickets) | VIDEO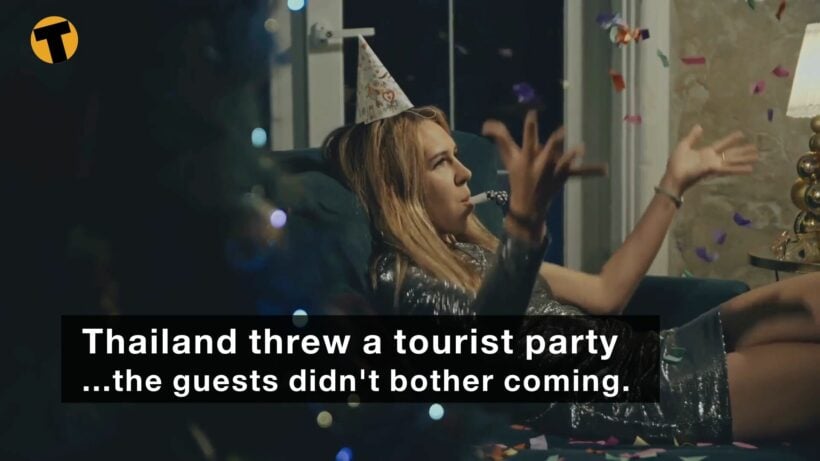 The Thai Government, flushed with the success of their containment of Covid-19, decided to market the Land of Smiles to the world as the safe place to travel. With the annual wet season starting to weaken the tourists would flock back to the S E Asian country that had such a remarkable success containing, then almost eradicating itself, of the coronavirus.
Then they came up with the STV – the special tourist visa which would have the world's eager travellers packing their sun cream for up to 270 days of Thai tourism.
There were promises of plane loads of tourists and even published flights and carriers. A few flights arrived, most didn't.
In fact, since the start of the STV, the Special Tourist Visa, with its long list of restrictions and requirements, was floated, along with a re-vamped Tourist Visa, less than 400 people have arrived per month, on average, since the end of October. In the October and November of the year before more than 3 million people arrived in Thailand. Even the government's limit of 1,200 new tourist arrivals per month was even slightly tested.
The government had bought all the streamers and a pretty new dress for the party but no one came.
What went wrong?
Where was the much-anticipated pent-up demand and people banging on the doors of the world's Thai embassies?
It was the European winter and the 'snowbirds' would surely be back to soak in some Thai sun rays. But no.
The first problem was there wasn't much for them to come back to. They would have the beaches of the islands all to themselves, they wouldn't have to wait in line for anything, the domestic airlines were still selling low fares to Tavel anywhere around the country.
But otherwise there wasn't a lot for them to do. The tourism magnets were a shadow of their former selves. Walking Street, Bangla Road, tours and tour boats, all the tourist strip restaurants. The buzz of the crowds was gone and more than 90% of the tourist-related business had closed up.
Their staff, their families, their bank loans, their stock and investments – all on hold and forced to find come other means to make ends meet. 931 of some of the larger official tourism operators have now gone out of business, according to Bloomberg News. There would be thousands of the smaller family operations that have also been swept aside by the Thai government's responses to the world pandemic.
Keep in contact with The Thaiger by following our Facebook page.
Never miss out on future posts by following The Thaiger.
Covid-19 travel pass to pilot on Etihad and Emirates Airways flights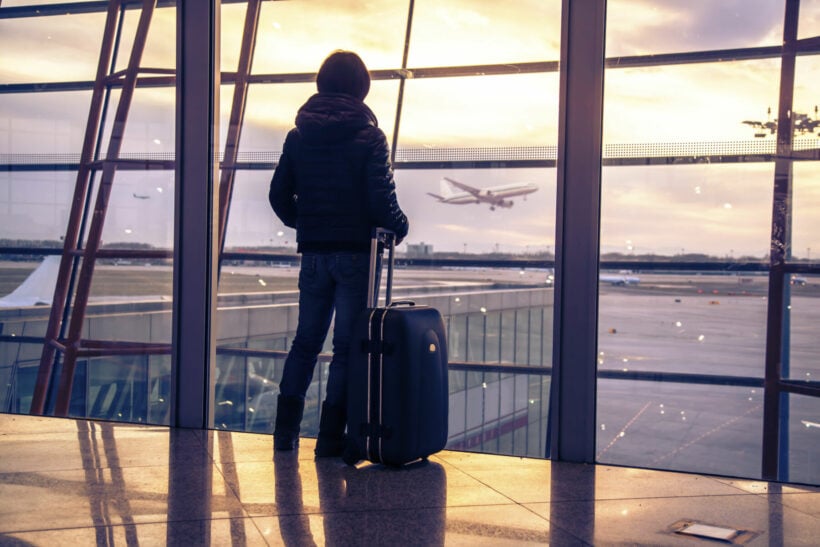 A travel pass for passengers inoculated against Covid-19 or who have tested negative will be piloted on flights for Dubai's Emirates and Abu Dhabi's Etihad Airways. With the travel pass issued by the International Air Transport Association, passengers can keep control of their data and share their test results with airlines and authorities for travel.
The travel pass will be offered on selected flights from Abu Dhabi in the first quarter, and will expand the pass to other destinations of the trail is successful. Emirates is going to implement phase 1 of the travel pass in April for flights departing from Dubai.
Recently, the IATA travel pass programme has been also tested in International Airlines Group and Singapore Airlines.
SOURCE: Reuters
Keep in contact with The Thaiger by following our Facebook page.
Never miss out on future posts by following The Thaiger.
Outbreak in Samut Sakhon is "worrying," CCSA spokesperson says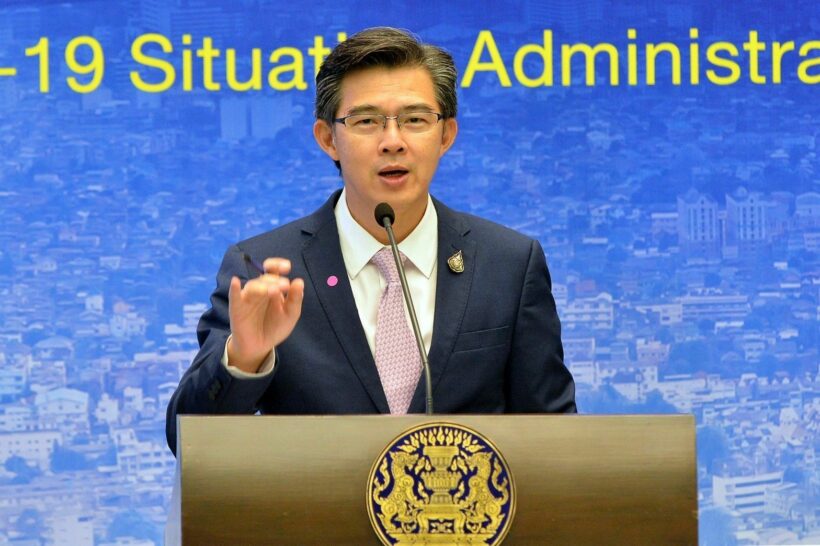 While the number of daily new Covid-19 cases continues to drop, health officials are still scrambling to contain the virus in the prime hotspot: Samut Sakhon. The outbreak in the coastal fishing province is "worrying," according to Centre for Covid-19 Situation Administration spokesperson Taweesilp Visanuyothin.
Health officials rolled out a proactive mass testing campaign after a spike of Covid-19 cases in mid-December. The vast majority of cases were concentrated around the Central Shrimp Market in the Mahachai fishing hub, which affected a large migrant population. The virus has since spread to 61 of Thailand's 77 provinces.
With the help of proactive testing, more than 4,000 cases were reported in Samut Sakhon. Field hospitals have been set up on the fly to treat and quarantine those that are infected.
But public health officials are still racing to test as many people in the province as possible with plans to inspect 600 factories and test 50 factory workers per day. There are 12,000 factories in Samut Sakhon and Taweeslip says health officials are speeding up testing to "isolate infected people as soon as possible."
"The outbreak in Samut Sakhon is worrying. It is difficult to conduct active case-finding there. There are many obstacles, including the number of factories… Meanwhile, factory owners and workers must cooperate. There are more than 10,000 small factories where 1-200 people are employed."
SOURCE: Bangkok Post
Catch up with the latest daily "Thailand News Today" here on The Thaiger.
Keep in contact with The Thaiger by following our Facebook page.
Never miss out on future posts by following The Thaiger.