Pattaya Museum denied the origins of the blackwater, then changed their mind – VIDEO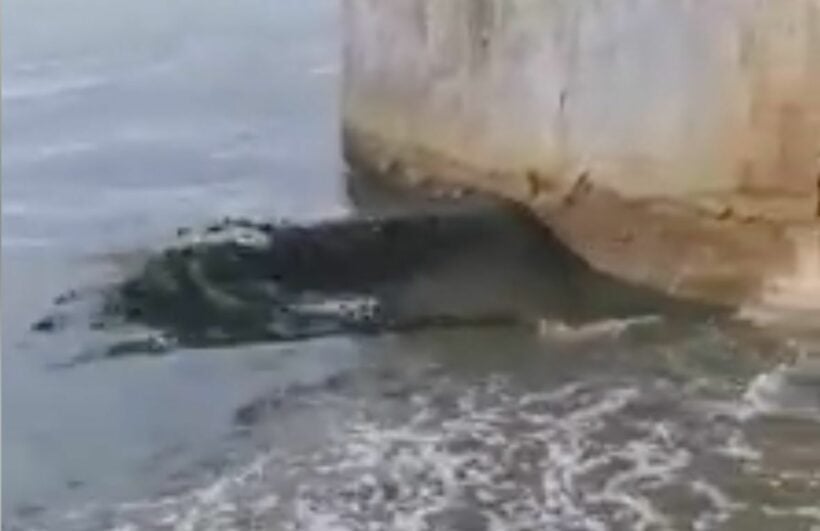 A heritage museum in Pattaya is blaming a "faulty pump" for the flow of black wastewater that was flowing into the coastline on the Pattaya beachfront at Wong Prachan Bay. The "Sanctuary of Truth Museum" VP denied that they'd intentionally allowed the dirty water onto the beach. But later the vice president of the Sanctuary of Truth, Warakorn Wiriyahan, added that the discharge seen in the Facebook post was "due to a problem with its wastewater treatment system".
He added that heavy rains in Pattaya over the past week had "overwhelmed the system".
"The water pumps installed to treat wastewater were faulty. That has now been fixed."
The damning video was posted on Areerut Sinsupun's Facebook account yesterday. It shows the black water flowing out of a drainage pipe onto the beach and into the sea.
The comments on the video were predictably savage and mostly urged the local Pattaya officials to do something about it.
"Been doing this for years"
"Broken pipe? Broken pipe for over 30 years. ???"
"Covid 20"
Sanctuary of Truth Museum claims to house the world's largest and most beautiful woodcarving. It appears to be less willing to share the 'truth'.
Meanwhile, the Pattaya Municipality, in a rare moment of candor, shared the video on its own Facebook account. Comments mostly blamed the municipality for not checking the storm drains pumping 'black water' onto Pattaya's beaches.
Magical 'fixes' are often claimed after these too-frequent videos appear on social media, until they re-occur, which is usually the case.
#PattayaCity #ปราสาทสัจธรรม​ ไหนนะคุณธรรม#น้ำเน่า​ #น้ำเสีย

Posted by Areerut Sinsupun on Saturday, July 4, 2020
SOURCE: Bangkok Post
Keep in contact with The Thaiger by following our Facebook page.
Never miss out on future posts by following The Thaiger.
Pattaya police raid nightclub suspected of presenting pornographic shows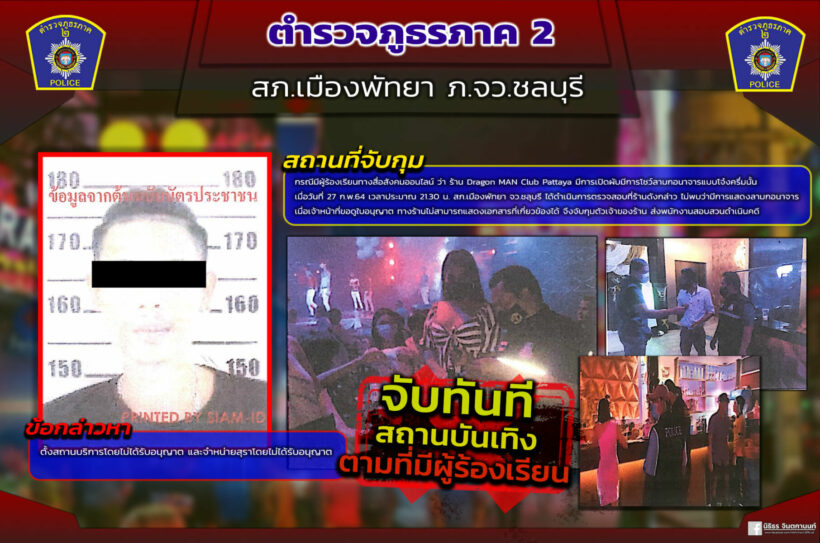 Pattaya City Police inspected a nightclub after reports that the venue was hosting pornographic shows on the weekends. Although the nightclub, Dragon Man Club, wasn't presenting a sexually explicit show when officers came by, the owner was arrested for operating an entertainment business and selling alcohol without the proper permit.
Police say a tip was made through social media from an anonymous source. Officers asked the nightclub owner for the venue's license, but the owner did not have the document at the time. Police arrested the owner. The nightclub owner was not named in reports.
SOURCE: Pattaya News
Keep in contact with The Thaiger by following our Facebook page.
Never miss out on future posts by following The Thaiger.
Motorbike taxi attacked tourist in Pattaya because he was annoyed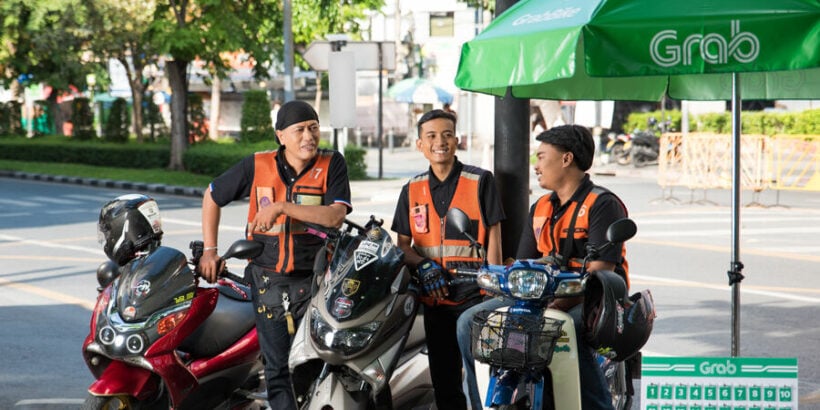 A Pattaya motorbike taxi driver is saying he was annoyed when he attacked a Chilean man out of nowhere early yesterday morning. Amorn "Jeab" Boonmee was arrested after confessing to allegedly slapping and kicking 24 year old Salvatore Andres Castromedina, breaking his nose. According Khaosod English, Amorn says he acted in a "blind moment of fury" because he was annoyed by the man.
"I apologize. I was annoyed at the tourist who came up to speak to me and I didn't understand what he was saying. He wouldn't go when I told him to. I'm someone who gets annoyed easily, especially at people who talk a lot."
Amorn allegedly attacked the man on Pattaya's famous Walking Street at about 2am on Thursday with CCTV capturing the alleged incident.
Police say the incident has damaged Pattaya and Thailand's overall image as well as its tourism. Investigators say they are waiting for a full medical report of Castromedina's injuries before deciding what charges to bring upon Amorn.
According to Khaosod English, Castromedina said via an interpreter that this was his first time in Thailand. He went on to explain that he was asking the taxi driver for a ride to Soi Buakhao before being attacked.
According to Khaosod English, another motorbike taxi driver was seen in the CCTV footage. 45 year old Rittisak Kulsumaso says he tried to stop Amorn from attacking Castromedina.
"I really didn't want this to happen. It's already hard to make money. [Castromedina] had also been drinking alcohol."
Rittisak says he is the one who took Castromedina to the police station to file a report. He also says he turned himself in after the incident took place. Castromedina was sent to the hospital after the attack for medical treatment. According to Khaosod English, a picture shows police officers giving Castromedina a basket of chicken essence soup, wishing him a speedy recovery.
SOURCE: Khaosod English
Keep in contact with The Thaiger by following our Facebook page.
Never miss out on future posts by following The Thaiger.
Another Thai man claims to have found a rare Melo pearl, shell was sold at a Pattaya market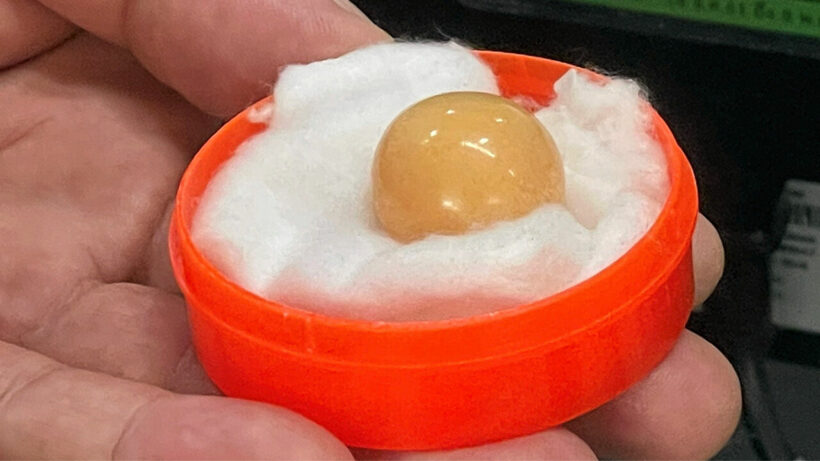 Another Thai man is claiming to have found a rare Melo pearl. The Pattaya chef says he bought a shell from a local market a decade ago and had no idea the object inside was a rare pearl. After hearing the news about the man in Nakhon Si Thammarat finding what he believes is a Melo pearl possibly worth millions of baht, 57 year old Patipat Hatthadon took the pearl off his shelf and brought it to the Gem and Jewelry Institution of Thailand where it was declared a real Melo pearl weighing 90.10 carats.
The chef bought the shell at the Larn Poe Market in Naklua 10 years ago. He found the pearl inside, but didn't realise what it was. At first he thought the orange pearl was just a weight, like a lead ball some market vendor put inside to make the shells heavier and up the price.
"I tried to use a knife to pierce the pearl and determine what it was but it didn't work and I had left it on a religious shelf for the past decade, unaware of what I potentially had."
Patipat obtained a certificate from the institution. He's keeping the pearl at a bank and he's filed a report with Banglamung Police for legal protection due to the value of the pearl. It might be worth millions of baht. He says he's already been contacted by numerous collectors from across the world. He's currently considering the offers, he says.
Earlier this month, a Thai fisherman found what he believes to be a Melo pearl possibly worth 10 million baht. He found the pearl in a shell on a Nakhon Si Thammarat beach in Southern Thailand. The news coverage, both nationally and internationally, caught police attention who say the man is a suspect in a drug case. He was arrested 2 weeks ago at his home by the beach.
SOURCE: Pattaya News
Keep in contact with The Thaiger by following our Facebook page.
Never miss out on future posts by following The Thaiger.