Travel businesses told to prep for long stay tourists, with an October kick-start looming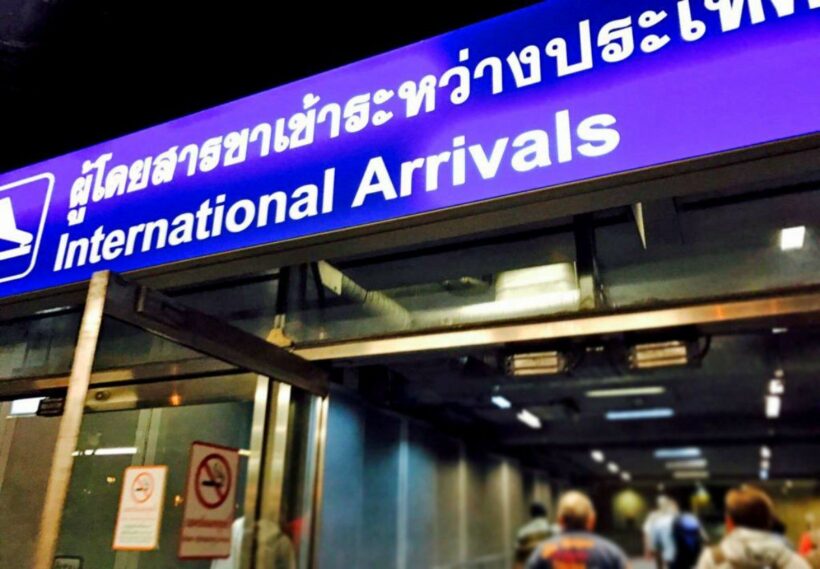 The first round of long-stay tourists on the newly approved visa will be able to enter Thailand by the start of October and the Tourism Ministry is pushing for tourism business to get ready now (get ready for a predicted 1,200 tourists per month?!). On the other hand, not much as been said about the thousands of foreigners who are already here, many of them trying to figure out how to stay in the country.
Whilst the country's TAT and the ministry of sports and tourism hammered out the arrangements for the new Special Tourist Visa, the online reception has been less than enthusiastic. Many foreigners, hoping to return to Thailand to live, or as tourists, believe the minimum 90 day stay and 14 day quarantine, plus the need to book only on charter flights, remains overly restrictive. Read some more of your comments in our 'Tower of Babble' segment HERE.
The Phuket News recently spoke with a local immigration officer who says foreigners currently in Thailand will not be able transfer over to the new long stay tourist visa. The deputy chief of the Phuket Immigration told Phuket News that foreigners who cannot return back home must get a letter from their country's embassy requesting an extra30 day extension (some immigration officials at other offices around the country may provide different advice).
The new long-stay visa, called a Special Tourist Visa, is expected to help boost Thailand's tourism dependant economy. Many restaurants, hotels, tour companies and attractions that rely on foreign tourists say they can't make a profit again until international tourists are let back in the country, without restrictions or 14 day quarantines.
Bangkok will be the first and primary destination since the city already has a variety of state quarantine facilities that has been housing mostly Thai repatriates over the past 3 months. Tourism and Sports Minister Phiphat Ratchakitprakarn says now is the time to start promoting tourist packages.
"Tour operators can start promoting long-stay packages via the Special Tourist Visa to potential customers now, while tourists can contact the Tourism Authority of Thailand's overseas office for more information about travel plans using the services of tour operators or Thailand Longstay Company."
The Special Tourist Visa is good for 90 days. It can be renewed twice, adding up to nearly 9 months. Those who want to enter on the new visa must also go through a 14 day quarantine at a state approved facility upon arrival.
The tourists must also provide necessary documents like their itinerary, proof of payment for state quarantine, accommodation and flight bookings, travel and health insurance, and a certificate confirming they are Covid-19 free. The Foreign Ministry will then issue a "certificate of eligibility" allowing the tourists to travel to Thailand. More details HERE.
"If the visa process can be completed in time, tourists can visit the country by October 1 via chartered flight or private jet."
The scheme will start with 3 flights each with 100 tourists per week, adding up to 1,200 tourists per month, according to the Centre for Covid-19 Situation Administration. Phiphat says many tourists are interests and the flights could end up fully booked for the first month.
"If operations in the first month run smoothly without triggering another outbreak, we aim to increase carrying capacity in the next phase."
SOURCES: Bangkok Post | Phuket News
Catch up with the latest daily "Thailand News Today" here on The Thaiger.
Keep in contact with The Thaiger by following our
Facebook page
.
Never miss out on future posts by
following The Thaiger
.
Cruise ships and yachts to dock in Thailand, visitors to enter on Special Tourist Visa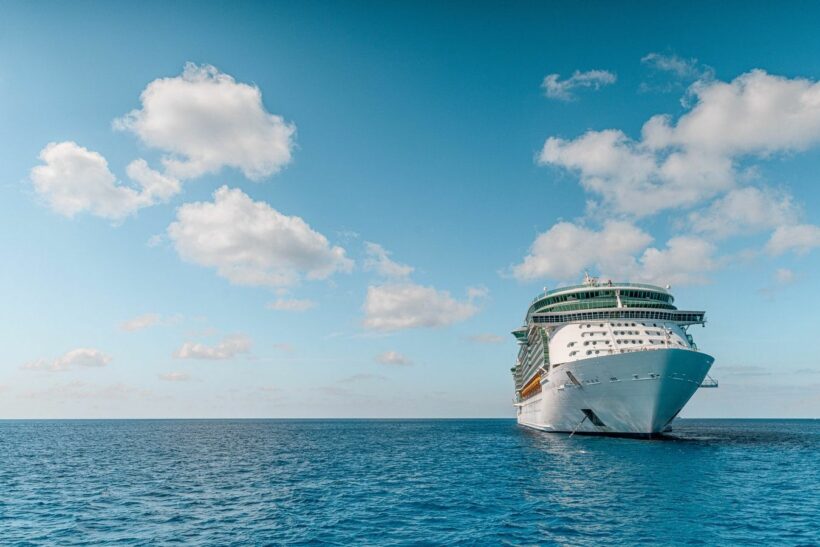 Cruise ships and yachts will be allowed to dock in Thailand and visitors will be allowed disembark under the Special Tourist Visa. The new measure hasn't been made official yet, but it will go into effect 30 days after it's published in the Royal Gazette.
The Cabinet approved the new guidelines yesterday which allows captains, crew and passengers travelling from countries considered at low risk for spreading Covid-19 to dock in Thailand and enter the country, according to deputy government spokesperson Traisuree Taisaranakul.
Visitors must go through a 14 day quarantine. Those on yachts will quarantine onboard before stepping onto Thai soil, according to the Bangkok Post. They must also have Covid-19 health insurance of $100,000 USD as well as local health and accident insurance. Proof of advance payment for anchoring the liner will also have to be provided.
The Special Tourist Visa allows a 90 day stay that can be renewed twice, adding up to around 9 months. So far, only 2 flights of foreigners on the Special Tourist Visa have arrived after a 7 month ban on international tourists.
SOURCES: Bangkok Post | Nation Thailand
Catch up with the latest daily "Thailand News Today" here on The Thaiger.
Keep in contact with The Thaiger by following our
Facebook page
.
Never miss out on future posts by
following The Thaiger
.
Fuel tanker explodes after collision in Buri Ram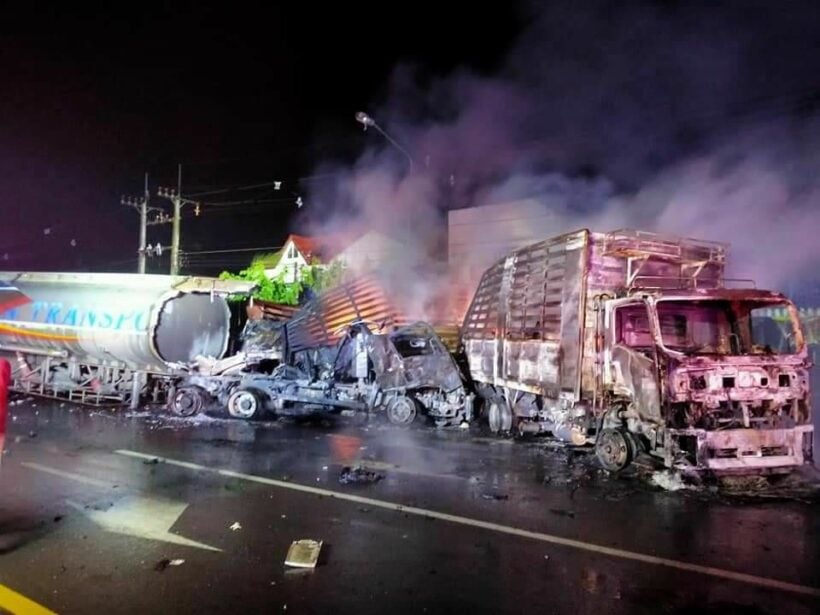 A fuel tanker has exploded after a collision with a trailer truck, causing both vehicles to be engulfed in flames in a series of explosions. Fuel from the 40,000-litre tank spilled out onto the road, spreading about 1 kilometre to nearby homes and into the sewers. People trying to douse the spreading flames found they were just pushing the flaming fuel further down the road, 20 cars, motorcycles and tuk tuks parked along the road were damaged or destroyed in the fire. Many people were injured, but there is no exact count.
The fuel tanker truck and the trailer truck collided on Highway 24 in the Isaan province Buri Ram. The drivers were able to flee before the first explosion. There were a series of explosions as the fuel spread and nearby residents fled their homes. People tried to put the flames out with tap water, but fire continued to spread.
50 fire engines responded to the fire and the road was closed off for a radius of 5 kilometres. It took firefighters more than 4 hours to extinguish the fire. The oil company was called to safely unload 30,000 litres of fuel that was left in the tanker.
SOURCE: Bangkok Post
Catch up with the latest daily "Thailand News Today" here on The Thaiger.
Keep in contact with The Thaiger by following our
Facebook page
.
Never miss out on future posts by
following The Thaiger
.
Is Koh Pha Ngan Thailand's best island?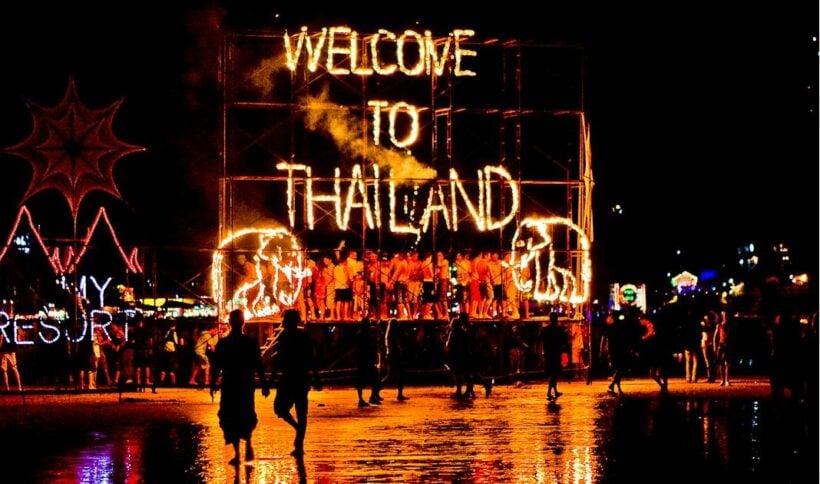 OPINION
Koh Pha Ngan was voted third best island in Asia in the 2020 Condé Nast's Readers Choice Awards. The island is widely known for its monthly Full Moon parties on Haad Rin beach, but Surat Thani governor Wichawut Jinto, who boasted about the island's recent rating, said there's more to Koh Pha Ngan than Haad Rin.
Condé Nast publishes a monthly travel magazine, Condé Nast Traveller, as well as GQ, Vanity Fair and Vogue. It's safe to say the publication's target audience is more interested in luxury resorts than dirt cheap party hostels and monthly beach raves. For example, for the best islands in the United States, Hilton Head Island in South Carolina was voted number 1. It's a golf lovers paradise and a popular vacation spot for suburban families.
A trip Koh Pha Ngan can be a completely different experience depending on where you go and what you do. Some stay on Haad Rin on the southeastern side of the island and have a trip like Hunter S. Thompson's drug-fueled "Fear and Loathing in Las Vegas," while some go to the western side for a yoga or healing retreat.
The Full Moon parties, which would draw more than 30,000 mostly foreign tourists, was put on pause due to the coronavirus pandemic restrictions in Thailand. But before the outbreak, the parties were known to be crazy with neon glow paint, fire jump rope and cheap buckets of alcohol and use of illicit drugs. The sand was so sticky that people were better off wearing shoes, and just about everyone pees (and pukes) in the ocean.
Even on the west side of the island, where it's more known for yoga and meditation retreats, things can sometimes get a little weird. A tourist said she did a "spiritual healing" ritual on the island known as a kambo cleanse where secretion from a South American frog is applied to burnt skin. She said "I feels like you're dying" but "it's great."
While the west side of the island has trendy resorts and bungalows, as well as a variety of yoga retreats and pricy vegan food, some people also live on a budget – a very tight budget. Some tourists even camped out on a hidden beach during the pandemic, a tourist claims. A local artist said he lives in a cave on the same beach.
Koh Pha Ngan topped Bali, Indonesia, which was number 9 on the list. Phuket was number 8 on the list and Koh Samui was number 10.
Here's what made the top 10 Asia islands in the Condé Nast Reader's Choice Awards 2020.
Cebu & Visayas, Philippines 95.83
Sri Lanka 95.45
Ko Pha Ngan, Thailand 95.30
Palawan, Philippines 95.22
Siargao Island, Philippines 95.19
Boracay, Philippines 95.06
Lombok, Indonesia 94.59
Phuket, Thailand 94.12
Bali, Indonesia 93.27
Koh Samui, Thailand 92.73
SOURCES: Condé Nast | Bangkok Post
Keep in contact with The Thaiger by following our
Facebook page
.
Never miss out on future posts by
following The Thaiger
.