1 dead after monk rear-ends pickup in Nakhon Ratchasima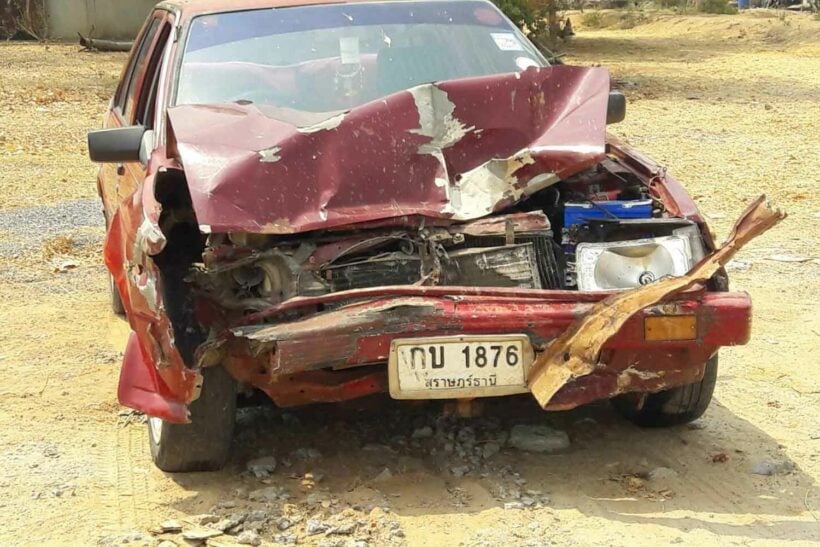 A woman is dead after a monk rear-ended the pickup truck in which she was riding in the northeastern province of Nakhon Ratchasima. Police say the incident occurred about 1:15 pm yesterday on a road along an irrigation canal in tambon Krachon.
A spokesman said 24 year old Likit Chuamo was driving the pickup, taking nine people to a nearby village to visit relatives whose house was earlier damaged by a fire. His vehicle was struck from behind by a Nissan Sunny, driven by a 51 yea old monk identified as Phra Mun Suparo from Wat Non Krabuang in the same tambon.
The pickup was forced off the road and into the dried up canal. A woman passenger, 46 year old Thongmaen Chuamo, was thrown from the back of the truck and crushed. She was rushed to Phimai Hospital where she was pronounced dead. Other passengers in the pickup were injured.
The monk said he was on the way to pick up another monk at Wat Non Tala, also in tambon Krachon. He was detained for questioning and faces legal action.
SOURCE: Bangkok Post
Keep in contact with The Thaiger by following our
Facebook page
.
All Nakhon Ratchasima hotels ordered closed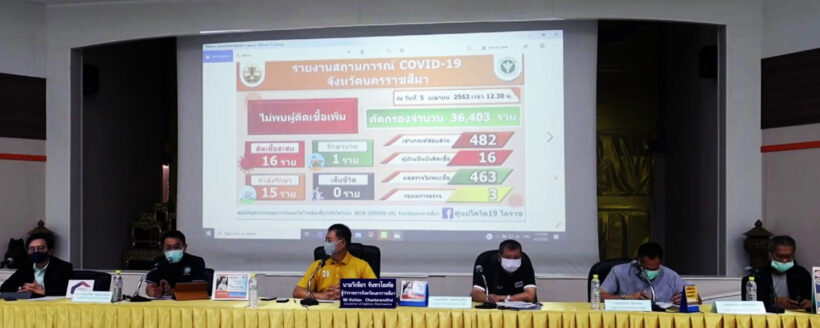 Today the governor of the northeastern Nakhon Ratchasima province Vichian Channothai, also chairman of the provincial communicable diseases committee, signed an order to shut down all hotels to fight the spread of the Covid-19 coronavirus. The order is effective immediately and until further notice.
All hotels with current guests are required to inform district health officials of their total numbers, their names and their expected departure dates. Any guests who show any symptoms or are suspected to be infected with the virus must be reported to health officials for investigation.
Earlier the governor issued several orders closing down high risk places such as entertainment venues, department stores, service outlets and most natural and tourist attractions. A village in tambon Tha Ang of Chok Chai district was also ordered locked down.
The Nakhon Ratchasima Covid-19 Response Centre reported today that the number of confirmed infections in the province stands steady at 16.
Nakhon Ratchasima, also called Korat, was the site of a February massacre by a disgruntled soldier that shook the nation, leaving 30 people dead including the shooter, and wounding 58 others.
SOURCE: Bangkok Post
Keep in contact with The Thaiger by following our
Facebook page
.
Quarantined woman escapes back to Ubon Ratchathani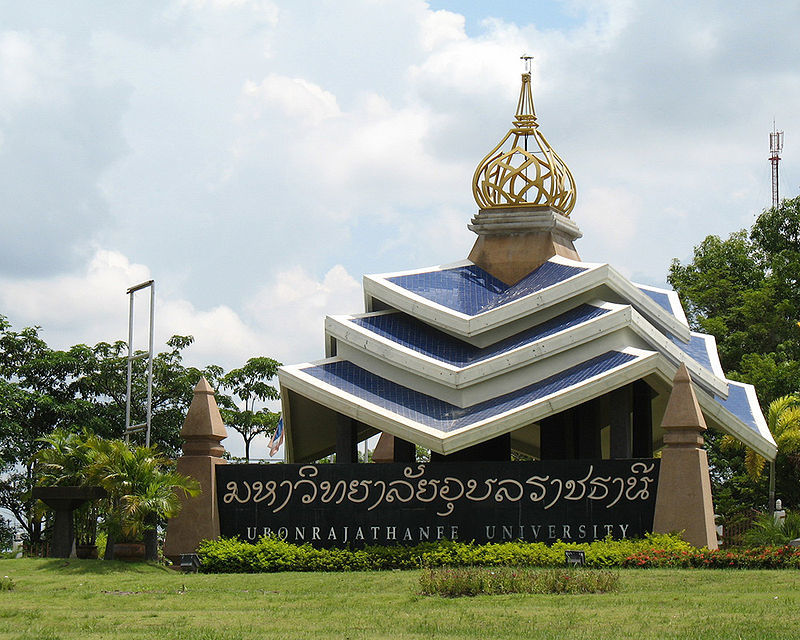 An Ubon Ratchathani woman, who defied quarantine orders in Bangkok and travelled back home, has tested positive for Covid-19.
The Ubon Ratchathani Centre for Covid-19 Situation reports that a 30 year old woman from Khemarat district who left her apartment in Bangkok's Soi Pattanakarn 43, tested positive for Covid-19 after she entered the province to return home to Thailand's Isaan region.
"The province's latest patient lived in an apartment with two roommates in Soi Pattanakarn 43 in Bangkok's Suan Luang district. She had displayed symptoms similar to pneumonia last Wednesday and went to Vibharam Hospital that Friday to get tested."
Hospital staff told her to remain in quarantine at home until the lab results came back, but she refused to comply and she and her boyfriend fled back to Ubon Ratchathani.
"On Sunday the hospital notified the centre that her test results came back positive for Covid-19 and suggested we separate the patient from her family members as well as her 28 year old boyfriend," the official said.
"She was the 15th confirmed case of Covid-19 in Ubon Ratchathani and was the first case in the last four days."
Ubon Ratchathani Governor Sarit Withoon announced a lockdown in his province since March 18, prohibiting travellers from entering, with the exception local residents returning, and vehicles carrying medical supplies or consumer products. The Governor also closed all borders with neighbour countries that have no screening checkpoints.
SOURCE: The Nation
Keep in contact with The Thaiger by following our
Facebook page
.
146 horses dead in Korat of African Horse Sickness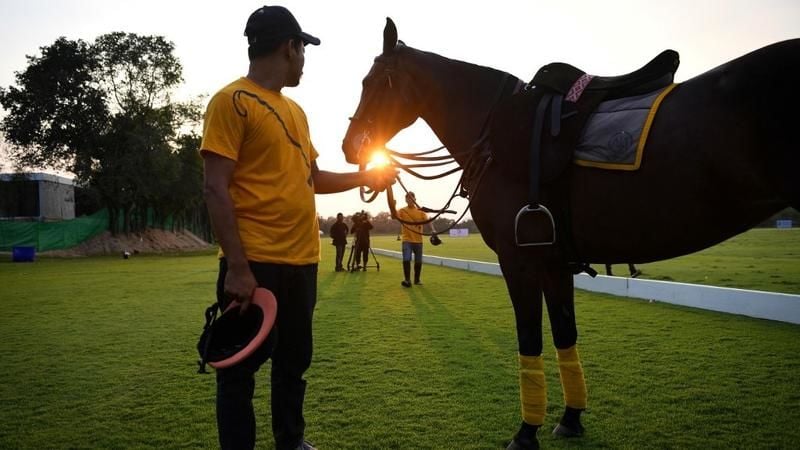 African Horse Sickness, a viral disease which affects only animals, has now killed 146 horses in the northeastern province of Nakhon Ratchasima, or Korat. The chief of the provincial livestock development office says 13 other horses also had severe symptoms. The deaths have so far been limited to the province's Pak Chong district.
Previously, tests confirmed that more than 100 horses in Pak Chong had died of the African horse sickness, or African plague.
Nakhon Ratchasima's governor issued an order on March 26 prohibiting the movement of horses out of the area to prevent the spread of the disease. Five road checkpoints were set up to block the movement of the animals following the deaths.
The province has 1,455 horses at 110 farms. Of those, 1,002 were in Pak Chong, 368 in Muang district and the remainder in other districts.
Pak Chong has 46 horse farms. All have been asked to spray disinfectant and insecticide. Mosquito nets were also erected at the stables. All farms have given full cooperation to provincial authorities.
African horse sickness is a deadly viral disease that mainly attacks horses and donkeys, gnats being the carriers. The virus attacks the lungs and respiratory system quickly and can kill a horse within hours.
SOURCE: Bangkok Post
Keep in contact with The Thaiger by following our
Facebook page
.