Has Thailand's suicide rate increased due to Covid-19 restrictions? – VIDEO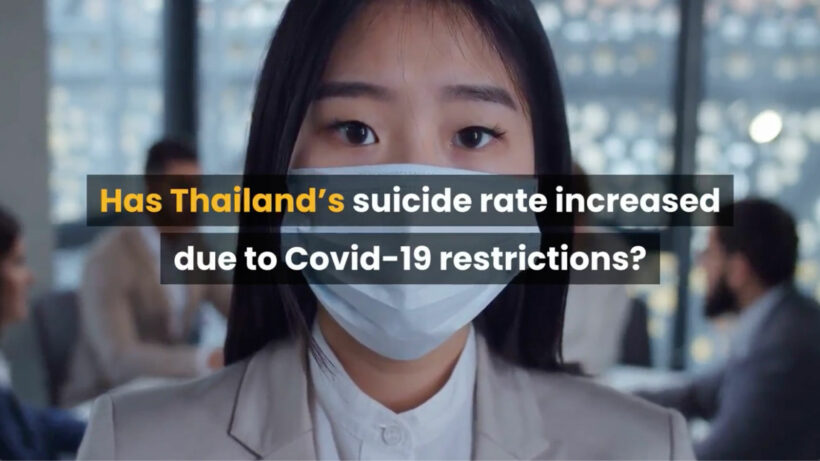 Another Thaiger video on Thaiger TV. Please subscribe.
Before Covid, around the world every 40 seconds someone lost their life to suicide and nearly 800,000 people die due to suicide every year, according to statistics from the WHO.
In Thailand, suicide is the second leading cause of death among 15-29 year olds, after road fatalities.
Now, an apparent rise in Thailand's suicide rate, related to the country's current business conditions, restrictions and ongoing world pandemic, is concerning health officials.
The Mental Health Department released a report in September indicating 2,551 people in Thailand had killed themselves from January to the end of July, 2020. That is up a palpable 22% compared to the same first 6 months of last year.
Health officials are citing "personal problems, economic pressures, depression and alcohol abuse" for the rise in cases that appear to be linked to Thailand's current economic woes.
South East Asian suicide rates are generally around 20 to 30 % higher than the global average, and Thailand's general rate was the highest suicide rate in the South East Asian region before the pandemic.
The Thai Mental Health Department Director General Kiartipoom Wongrachit believes that both isolation and pressures generated by social media have contributed to the rise.
But he also believes that social media is becoming a valuable tool to help identify self-harm behaviour and provide intervention.
"Signs of suicide have been increasing on social media. While some social media platforms have technology that can detect video clips recording self harm or suicides… there are many other signs to look out for that the technology can't detect."
He linked the increase in the suicide cases this year to the outbreak of the deadly virus and described the trend as "worrisome".
A March study by Chiang Mai University also identified 38 suicide attempts that were likely linked to stress associated with the lockdown at the time. 28 of them ended up in deaths.
The research was conducted in the middle of the local lockdowns and restrictions implemented by the Thai government to prevent the spread of the coronavirus.
In June, Oxford University also released a study on the impact of the pandemic on suicide rates in the International Journal of Medicine.
The study found stress from Covid-19 had played a part in the suicide rates and that the problem "could linger after the outbreak ends".
If you or anyone you know is in emotional distress, please contact the Samaritans of Thailand 24-hour hotline: 02 713 6791 (English), 02 713 6793 (Thai) or the Thai Mental Health Hotline at 1323 (Thai).
Want more from the Thaiger family?
📱 Download our app on Android or iOS for instant updates on your mobile
📧 Subscribe to our daily email newsletter
👍 Like/Follow us on Facebook
🔔 Subscribe to or Join our YouTube channel for daily video updates
King and Queen of Thailand gift critical oxygen supplies to India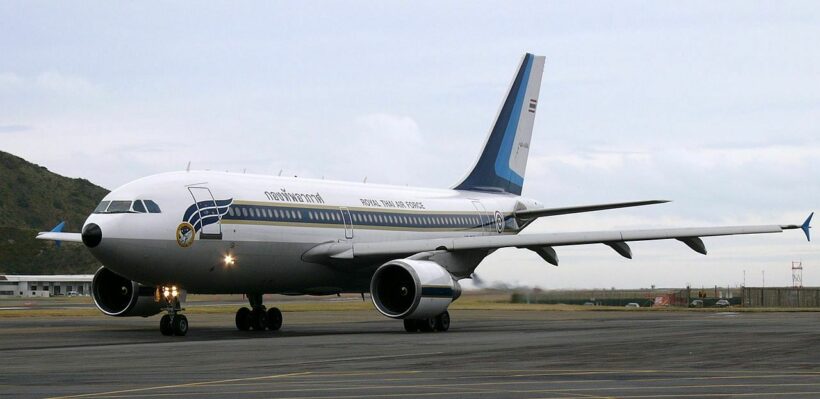 Their Majesties the King and Queen of Thailand are sending a gift of desperately needed oxygen supplies for Covid-19 patients to India today. The Royal Thai Air Force will deliver the oxygen along with care packages of aid and relief items donated by the Indian Institute of Technology Alumni Association, the India-Thai Chamber of Commerce, and the Indian Association of Thailand.
An Air Force source confirmed that either an A340 or C130 plane full of supplies was sent. The cargo to India includes 300 oxygen tanks, 200 oxygen regulator devices, and 70 oxygen generators among other medical equipment and humanitarian supplies. India's foreign minister sent thanks to Thailand for the humanitarian aid and pledged continued bilateral support between India and Thailand in a conversation with Thailand's Foreign Ministry.
On the trip home oxygen, officials in India are trying to send back pharmaceutical product and medicines that the Thai government had requested. The plane will also bring home Thai nationals requiring urgent treatment of their Covid-19 infections, and staff from the Thai Embassy in India. There are still about 1,000 Thai people remaining inside India, but the Thai Embassy says they are keeping a close eye and advise evacuation to Thailand if there is no compelling reason for them to remain in India.
Thailand joins the international effort to Aid the deepening Covid-19 crisis in India, with France and Germany also being reported to have sent oxygen generation plants and medical equipment to New Delhi.
Read about the current Covid-19 situation in countries around South and Southeast Asia: Cambodia, India, Indonesia, Nepal, Sri Lanka and Thailand.
SOURCE: Bangkok Post
Want more from the Thaiger family?
📱 Download our app on Android or iOS for instant updates on your mobile
📧 Subscribe to our daily email newsletter
👍 Like/Follow us on Facebook
🔔 Subscribe to or Join our YouTube channel for daily video updates
Southeast and South Asia struggling with rapid Covid-19 spread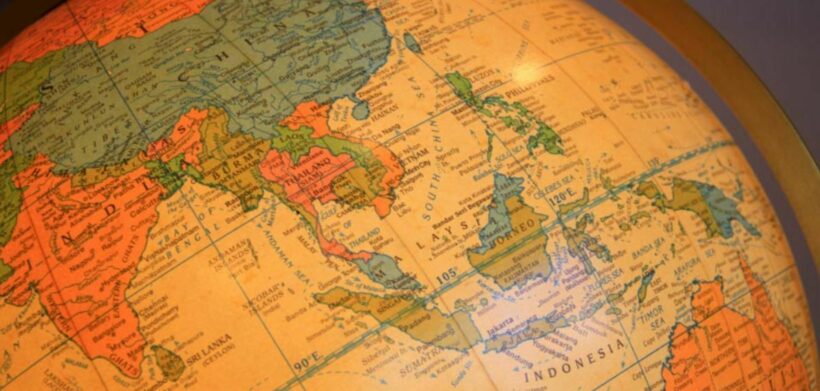 With outbreaks in many countries throughout the region, and India in a Covid-19 crisis, the World Health Organisation and other health organisations are urging action in South and Southeast Asia. The International Federation of Red Cross and Red Crescent Societies have joined the call to action to aid the Earth's most populous region, and the pandemic now ravaging it. The Asia-Pacific regional director urged action in a statement.
"We need to act now and we need to act fast to have any hope of containing this human catastrophe. This virus has no respect for borders and these variants are running rampant across Asia."
The newest wave has been spreading quickly and rampantly, reaching through countries in the region and creating a crisis-level catastrophe in many. The massive strain on many nation's medical facilities and needed supplies for testing and treatment has resulted in shortages of beds and needs like oxygen.
Over 2.7 million new Covid-19 infections were reported in Southeast and South Asia this week, 19% more than last week. And fatalities rose a staggering 48% this week with over 25,000 deaths reported. India is the main factor behind these statistics, with the country currently making up a quarter of all deaths in the world and half of all Covid-19 infections this week.
But beyond India's borders, neighbouring South Asian countries like the Maldives, Nepal and Sri Lanka are experiencing their own Coronavirus spreads. In Southeast Asia, Covid-19 infections are reaching levels vastly outnumbering all waves in 2020 in Cambodia, Indonesia and Thailand.
Today, The Thaiger looks at the Covid-19 situation in each of these countries. Full stories can be found by clicking each country below:
Sri Lanka – A fivefold increase in daily cases, largely due to New Years celebrations similar to Songkran has battered a nation with only 5% vaccinated.
The Maldives – Last week set record daily infections numbers, but Asia's smallest nation is still welcoming tourists, even from India.
Nepal – From Kathmandu up to Mount Everest, infections surged 1200% as Indians flee north to escape their own crisis.
Cambodia – Strict lockdowns were ended this week amid humanitarian outcry, but Covid-19 cases are surging.
Indonesia – Already the most Covid-19 in Southeast Asia, expected defiance of a travel ban for the end of Ramadan holiday and a scam of reused nasal swabs threatens to see further infection spread.
Thailand – Globally admired for Covid-19 containment in 2020 despite being the first country the virus travelled to, this year's third wave has been devastating and uncontrolled.
India – Amidst a deepening crisis, Thailand's King and Queen send desperately-needed oxygen supplies and aid to the struggling country.
SOURCE: CNN
Want more from the Thaiger family?
📱 Download our app on Android or iOS for instant updates on your mobile
📧 Subscribe to our daily email newsletter
👍 Like/Follow us on Facebook
🔔 Subscribe to or Join our YouTube channel for daily video updates
Can foreigners get vaccines in Thailand? | VIDEO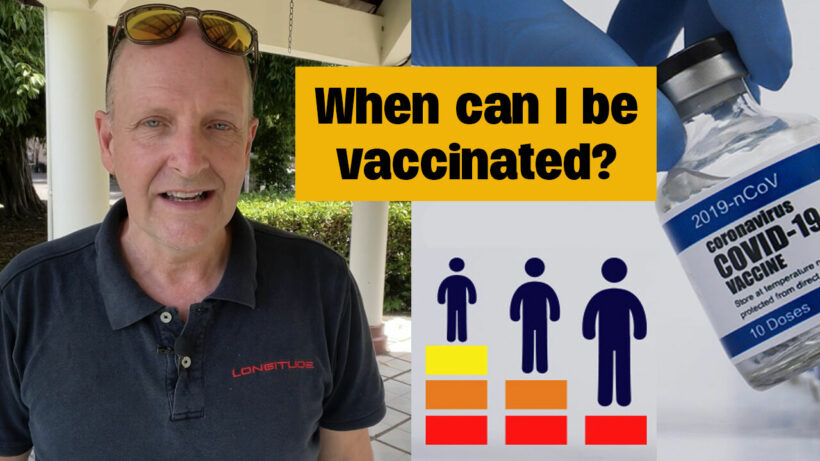 There is a lot of confusion about the vaccination of foreigners in Thailand. Tim Newton tries to paint the current picture for you. Thailand reaching a 70% level of vaccination, I think is more wishful thinking than anything else. Even in the US it appears very unlikely they will be able to reach the 70% immunisation level. In some states they're now offering free beers and other inducements to get people to come in for a free vaccine.
In Thailand you can add additional layer of superstitions, religious convictions, local conspiracy theories and just general distrust of the government to the hard rump of anti-vaxxers. Poll after poll shows that there is a chunk of Thais that just won't get vaccinated… for whatever reason. There is obviously a lot of confusion surrounding foreigners trying to get some clarity about when they can expect to be vaccinated.
There also appears to be a small exodus of foreigners who are just fed up with the vaccination vassilation in Thailand and are heading back to their home countries to source a free vaccine.
Want more from the Thaiger family?
📱 Download our app on Android or iOS for instant updates on your mobile
📧 Subscribe to our daily email newsletter
👍 Like/Follow us on Facebook
🔔 Subscribe to or Join our YouTube channel for daily video updates