National: July event round-up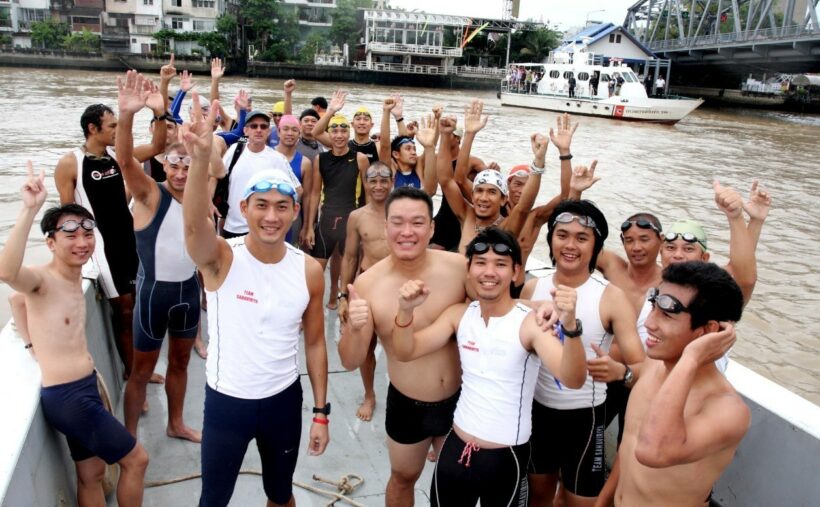 The running season is picking up pace (pun intended) in July with several races taking place around the country. The Sahaviriya-Bangkok Triathlon 2018 is back on July 7-8 after two years hiatus. The ultimate Bangkok race, it takes participants through a gruelling swim in the Chao Phraya river, a bike ride through the city's back alleys and corridors, and a run along the streets in the heart of the city. Three shorter variations will be held on Saturday July 7, while the real challenge – a 1.5km swim, a 54km bike and a 10km run – taking place on Sunday, July 8.
The following weekend, on July 14-15, one of the toughest events on the racing calendar, the 100 Miles Thailand, takes place in the region around Chiang Rai. With distances up to 200km, and a number of shorter distances and relay races, 100 Miles Thailand is the ultimate when it comes to endurance running.
Less taxing is the Pattaya Marathon, which takes place on July 15. Held for the 27th time, the race is popular with both locals and foreigners and regularly attracts international runners who enjoy a day in the seaside resort. Apart from the Full Marathon distance, participants can also compete in a Half Marathon, a Quarter Marathon, a Micro Marathon Wheelchair, a Micro Marathon Student, and a Micro Marathon Fun Run.
Later in the month, on July 22, the Thale Noi Roi Run 2018 will take runners through the picturesque region of Phattalung Province, crossing the bridge over Thale Noi Lake and offering 360 degree views over Songkhla Lake along the route. It is a great way to explore a part of southern Thailand off the beaten track.
And lastly, for those who are more into trail running, the annual Columbia Trail Masters 2018 takes place in Wang Chan in Rayong Province on July 29. The race is popular with nature conservationists due to the commitment to conservation, community building and sustainability; for every ticket purchased, Columbia will donate 100 baht to a local community awareness programme and match the total donation amount. Now, if that doesn't get you moving, we don't know what will.
If sailing is more your thing, head to Phuket on July 18-22 for the annual Cape Panwa Hotel Phuket Raceweek. Centered around the 5-star Cape Panwa Hotel on Phuket's southeast coast, the event is held for the 15th time and aims to promote Phuket as a premier sailing destination as well as support the island's tourism industry during a time when the island is generally less busy. Previous years has seen as many as 40 boats participate, attracting hundreds of sailors from more than 20 countries.

Keeping with the wet element, the Kek River Rafting Festival is for those seeking a little adrenaline rush. Starting in July and running through October, the festival takes advantage of the rainy season when the river swells and offers exhilarating rapids during its 8km course.
If quiet time with a good book fits more with your idea of fun, the 3rd Chiang Mai Book Fair should get your attention. With more than 200 publishers attending and 10 renowned authors invited to give talks, the fair also features a cosplay contest, a tales teller competition, workshops and much more. Chiang Mai Book Fair is on until July 8 at Central Plaza Chiang Mai Airport.
July is usually the month where many go abroad for the summer holidays. If holiday is not on your agenda, however, don't despair. You can still experience a bit of foreign culture at the Bonjour France showcase at CentralWorld from July 12-15. Organised by the Franco-Thai Chamber of Commerce, the fair showcases products ranging from cosmetics, fashion, interior design and gourmet food and beverage. See you at the pastry stand!

Founded in 2004 by veteran international marketing consultant Paul Poole, PAUL POOLE (SOUTH EAST ASIA) is an independent marketing consultancy based in Bangkok, Thailand specialising in commercial sponsorship and partnership marketing, working with both rights holders and brands – acting as a catalyst by bringing them together and maximising the relationship.
We have packaged, sold and managed sponsorship and partnership opportunities for a wide range of rights holders and worked with many of the world's leading brands to source and engage the right sponsorships and partnerships for them to maximise.

Mövenpick Hotels & Resorts unveils a global menu of savoury dishes and finest Swiss chocolate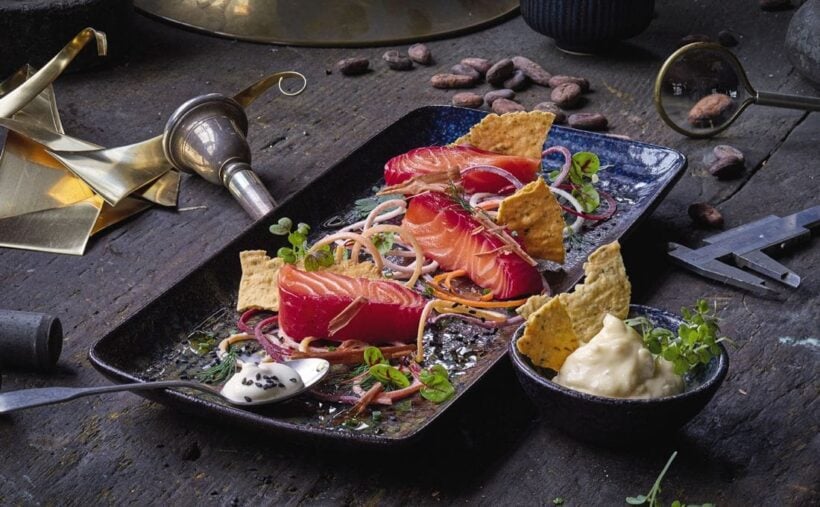 ADVERTISING
Mövenpick Hotels & Resorts, part of the AccorHotels Group,  is celebrating Swiss cuisine and the culinary versatility of chocolate with a new global menu of savoury dishes featuring a sweet twist. In Phuket the promotion will be at the 
Mövenpick Resort & Spa Karon Beach
.
The brand's talented 'food artisans' have made Mövenpick chocolate the hero of seven dishes in its 'Chocolate on the Salty Side' promotion, which runs from October 10 to November 20, 2018 at selected Mövenpick hotel and resort restaurants worldwide. From salmon fillets enlivened with dark chocolate to a savoury tarte tartin with a white chocolate flourish, each new creation offers up something distinctively flavourful and showcases the wonderful versatility of chocolate.
The seven chocolate-inspired creations include: marinated ...
Pavilions Phuket welcomes Chef Rey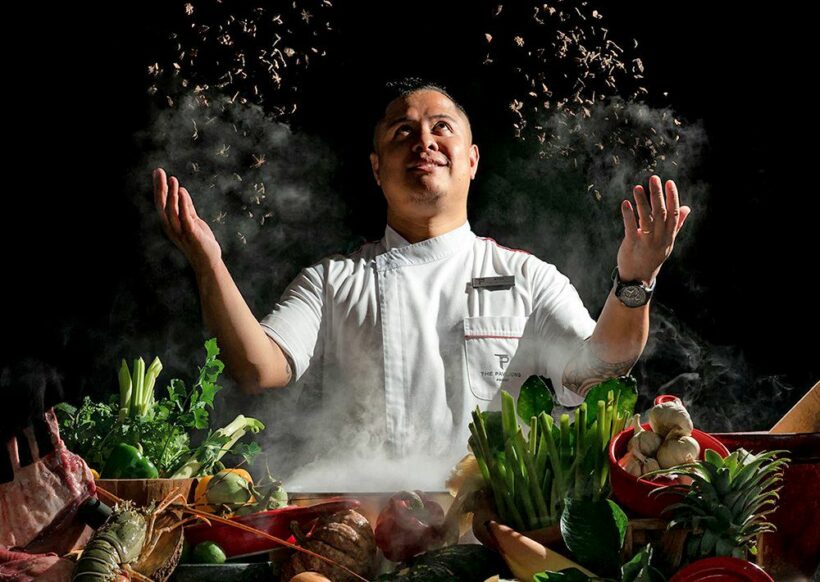 ADVERTISEMENT

From humble beginnings in New Zealand, Chef Rey developed his profession with guidance from industry leaders, he has since taken his craft to Australia, Malaysia, Abu Dhabi and Vietnam.

Before joining the team at The Pavilions Phuket, Chef Rey worked for well-known luxury restaurants and hotels, including the award-winning '2016 Top 50 restaurant', Bracu, in New Zealand, under the watchful eye of renowned Chef Peter Thornley, and most recently at the multi-award winning resort, Paresa, in Phuket Thailand, where he was the Executive Chef.

As Culinary Director at The Pavilions Phuket, Chef Rey will oversee the resorts three main outlets - The Plantation Club, Firefly and 360°Bar as well as in-villa dining - redesigning the concept and culinary experiences at each touch point to take dining in Phuket to new adventures heights, creating distinct dishes ensuring guests have a culinary adventure they will not forget.

Visa run to Penang – a personal experience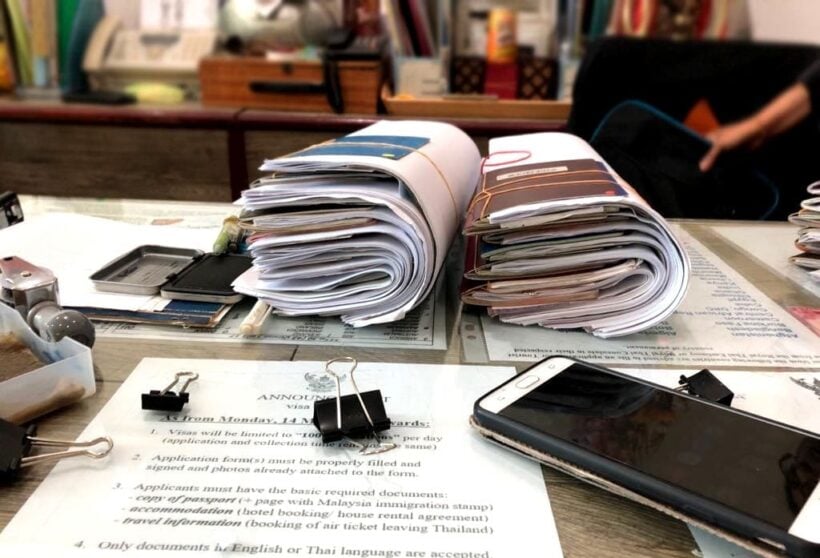 This story was one person's experience of the visa process in Penang. It should not be regarded as 'typical' or even used as a guide. But we provide Jim's journey as warning to do your homework before embarking on getting or renewing your visa.

Be aware that this seemingly simple trip to the former 'Pearl of the Orient' in Malaysia is not just a matter of paperwork to enable you to stay in Thailand - you unwittingly become embroiled in a major industry involving hundreds of on-the-ground staff who, you guessed it, are in for a 'cut of the action'.

This isn't merely a paperwork formality, it's an industry. For whatever reason the process is made sufficiently opaque that you will eventually need one of these resources.

If you're lucky enough to have a Thai employer do pay for your visa and organise paperwork, you're halfway there.

Alerted by 'Jim', not his real name, The Thaiger dug deeper to uncover a highly develop...