The Art of Coffee: Phuket barista to take on Hilton rivals from throughout Southeast Asia
PHUKET: Even before the world was full of middle-class yuppies, coffee was a big deal to those in the know. Now, everyone is part of the in-crowd, and even those wanting just a simple cup of coffee are asking their barista for an Americano.
For those who aren't in the know, a barista is to coffee what a sommelier is to wine and a soda jerk is to cola. They are the ones who ensure that your cappuccino gets an equal part of that familiar morning trinity of espresso, milk and foam.
Now, just leave it to the Americans to follow the Japanese and let something as normal as coffee get weird
with bikini baristas, which is a person who prepares and serves coffee drinks while dressed in scanty attire, at least according to Wikipedia (where else do you confirm such a strange fact?).
This marketing trend of banking in on "sexpresso" shops started in Japan in the 1980s and spread to the US in the early noughties. However, nearly 14 years later in Phuket – the capital of terrible sex puns – we are still keeping it classy when it comes to coffee and our baristas.
Such coffee class rose to the milky surface on December 15, when Chalalai Saenkhan – Food & Beverage Captain from Hilton Phuket Arcadia Resort & Spa – took home the Thailand Barista Cup. After having beaten out five competitors on the island she was able to advance to the nationwide level and put seven other of Hilton's finest in the Kingdom to shame.
The Hilton competition, unlike other barista comps, is split into a written product knowledge test and a preparation test.
During the preparation test, Ms Chalalai had to make an espresso, a cappuccino and a "freestyle specialty coffee" – no alcohol allowed.
And when it came down to it, it was her award-winning Lychee Tower caffeine creation that made the difference.
"We are immensely proud and happy for Chalalai. Throughout the entire preparation period she was constantly trying to improve her signature coffee, seeking the opinions of others and feedback from the judges," a Hilton representative told the Phuket Gazette.
"She is extremely service oriented with a beautiful smile, and winning this competition is a testament to her hard work. We had no doubt Khun Chalalai would make us proud and represent Hilton Phuket Arcadia Resort & Spa with great enthusiasm.
"This was also a good experience for her as she was able to view, taste, and discover new flavors and coffee-making techniques, which will surely challenge her to come back and create even more exciting coffees."
Now, Chalalai will face top Hilton baristas from other countries in the region, such as Singapore, Malaysia, Vietnam, The Maldives, Sri Lanka and Indonesia.
But let's not get ahead of ourselves: a competitive barista's skills aren't something solely appreciated and judged by the Hilton and their guests; there is also the World Barista Championship (WBC), which started in 2000.
In the WBC, competitors have 15 minutes to prepare and serve 12 coffee beverages: four espresso, four cappuccino and four signature drinks for four sensory judges.
Even if you aren't in desperate need of 12 top-notch coffees, that Lychee Tower definitely sounds tempting.
— Isaac Stone Simonelli
Keep in contact with The Thaiger by following our
Facebook page
.


Find restaurant and food listings around Phuket at Thaiger Bites.

Cooking with Bibi – let's make papaya salad (somtam)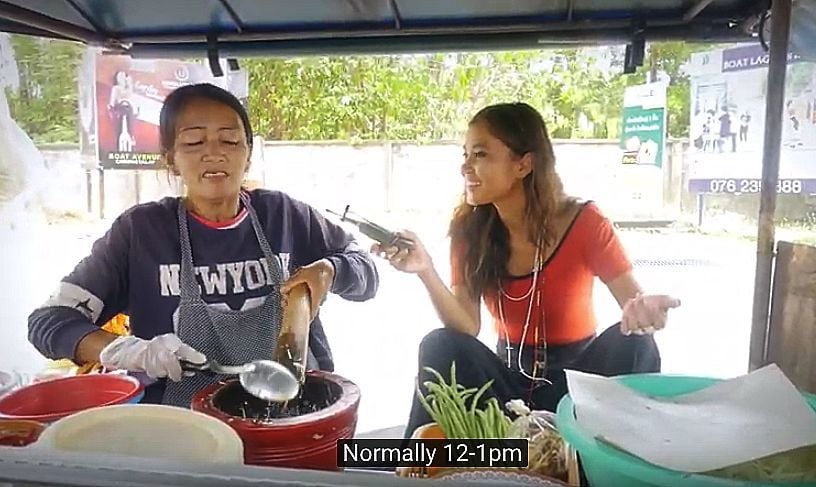 Bibi heads out onto the streets to try some home-made Somtam, that spicy Papaya Salad that makes the eyes water of even the most chilli-loving farang. Then she puts on the chef hat and tries for herself. Let's go cooking on Thailand's streets with Bibi.
Keep in contact with The Thaiger by following our
Facebook page
.
World's best street food, top 30 cities rated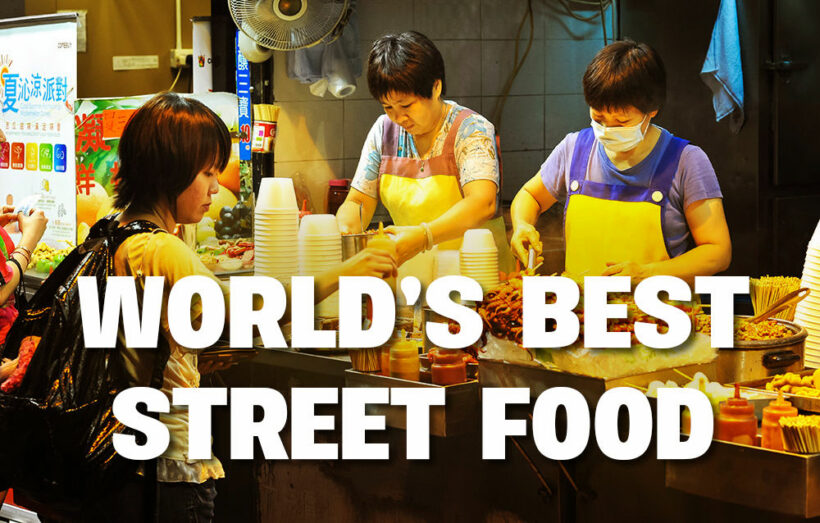 Where in the world is the best street food? Those living in Thailand will bet Bangkok is going to come out on top, right? Well, not according to research, the Street Food Index, conducted by My Late Deals. In their current surgery, Hong Kong came out on top as the city with the best street food. The city topped the Street Food Index, beating tasty competition from Bangkok and Ho Chi Minh in Vietnam.
The annual Street Food City Index ranks the top 30 street food cities in the world for food obsessed travellers. Cities on 4 parameters: number of street food vendors, affordability, number of street food experiences/tours and sanitation.
Hong Kong was followed by Bangkok, Ho Chi Minh, Singapore, Mumbai, Rome, Tel Aviv, Sydney, Mexico City, with Portland, Oregon, rounding out the top 10.
Hong Kong topped the ranking thanks to its high number of street food stalls and street food experiences and high levels of sanitation. Street food is also reasonably cheap in Hong Kong costing around £5 (205 baht). Some of the food you can try in Hong Kong includes dim sum, curry fishballs and cheung fun (a rice noodle roll is a Cantonese dish from Guangdong Province southern China and Hong Kong, commonly served either as a snack).
Bangkok came second (we're considering an official protest) on the list as its home to the cheapest street food (with an average cost of just £1.61 (66 baht) and the second highest number of street food experiences available in the list. It also scored high marks in number of street food vendors. Some of the food you can try in Bangkok includes the ubiquitous pad thai, khao niao mamuang and tom yum goong (spicy!).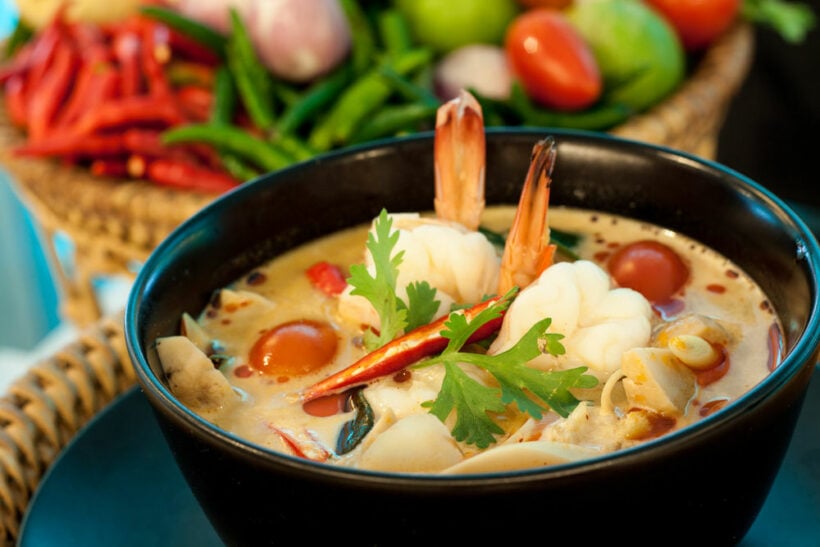 Sitting in third place is the Vietnamese southern city of Ho Chi Minh which gets top marks for number of street food experiences and high marks for affordability (with an average cost of just £1.77 (73 baht) and number of vendors but like Bangkok, Ho Chi Minh lost marks for sanitation. Some of the food you can try in Ho Chi Minh includes pho, banh mi and goi cuon.
Singapore takes fourth spot thanks to its high levels of sanitation and number of street food experiences. It also scores highly on number of vendors but loses points on affordability. Some of the food you can try in Singapore includes char kway teow, kaya toast and laksa.
In fifth place is Mumbai. The city scored top marks in street food vendors with the highest number on the list. It also scored well on affordability and street food experiences. It scored lower on the sanitation aspect. Some of the food you can try in Mumbai includes vada pav, bhelpuri and pav bhaji.
The current top 30 street food cities…
1 – Hong Kong
Score: 93
2 – Bangkok
Score: 90
3- Ho Chi Minh
Score: 89
4 – Singapore
Score: 86
5 – Mumbai
Score: 78
6 – Rome
Score: 76
7 – Tel Aviv
Score: 73
8 – Sydney
Score: 72
9 – Mexico City
Score: 70
10 – Portland
Score: 69
11 – Seoul
Score: 68
11 – Beijing
Score: 68
13 – Berlin
Score: 67
14 – Paris
Score: 66
15 – Istanbul
Score: 65
16 – Palermo
Score: 65
16 – Penang
Score: 63
18 – Tokyo
Score: 61
19 – New Orleans
Score: 60
19 – Kuala Lumpur
Score: 60
21 – Cartagena
Score: 59
22 – Port Louis
Score: 58
22: Honolulu
Score: 58
24 – Taipei
Score: 49
25 – Marrakech
Score: 48
26 – Rio
Score: 45
27 – New York
Score: 43
27 – Durban
Score: 43
29 – Kingston
Score: 39
30 – Dakar
Score: 27
Keep in contact with The Thaiger by following our
Facebook page
.
After 32 years, legendary Phuket eatery Baan Rim Pa is on the move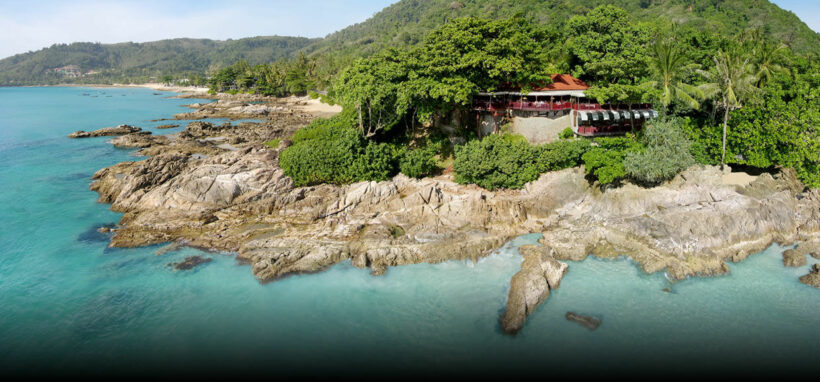 But not too far! One of Phuket's most iconic restaurants, a firm local favourite, Baan Rim Pa, is moving after 32 years. The multi-award-winning bastion of the resort island's dining scene, long located in Patong, will be absorbed into its newer location farther north in Kalim, while its daughter outlets, Da Maurizio and Joes Downstairs will be shuttered. Baan Rim Pa Group's executive manager & marketing director Sue Ultmann explained in an email to patrons yesterday:
"The original Baan Rim Pa restaurant opened as a 32-seat restaurant well over 30 years ago, it then grew into a 200-seat restaurant. After a few years came Da Maurizio Beach Side (originally "Bar Ristorante"), and for those who remember, then came Otowa Japanese restaurant which changed into Joe's Downstairs around 15 years ago."
"Over the years we have been delighted to welcome guests from around the world. However, times change and although we extended our lease over the years, the final lease has now expired."
"We will be closing the operation at Da Maurizio Beach Side and Joe's Downstairs, Baan Rim Pa Patong on April 1 will move 1.9km north to its new location and merge with Baan Rim Pa Kalim, located opposite Kalima Resort & Spa, which the group built, opened and have been operating for the past four years."
The newer location, based on the same design and ambience of the older Band Rim Pa in Patong, is just a kilometre up the road towards Kamala, with a stunning location looking back at the Patong Skyline and out to Phuket's sunsets.
"If you haven't already visited, I can promise a magnificent location which offers everything the same, and more as the current location… panoramic sea views, piano bar, extensive wine cellar, amazing cocktails, exceptional Royal Thai cuisine and of course our wonderful team to take care of you."
Da Maurizio Beach Side closes this Friday, and Joe's Downstairs will close Tuesday, March 31. Baan Rim Pa Patong will relocate on April 1, 2020.
"Hopefully you will have time to visit our restaurants before the changes, and we look forward to seeing you at Baan Rim Pa's new location 294/4 Prabaramee Rd, Kalim, in the future."
"The management and team would like to thank you for the support over the years and look forward to seeing you soon."
Keep in contact with The Thaiger by following our
Facebook page
.