Indonesia
VIDEO: Crocodile helps locate missing boy's body in Indonesia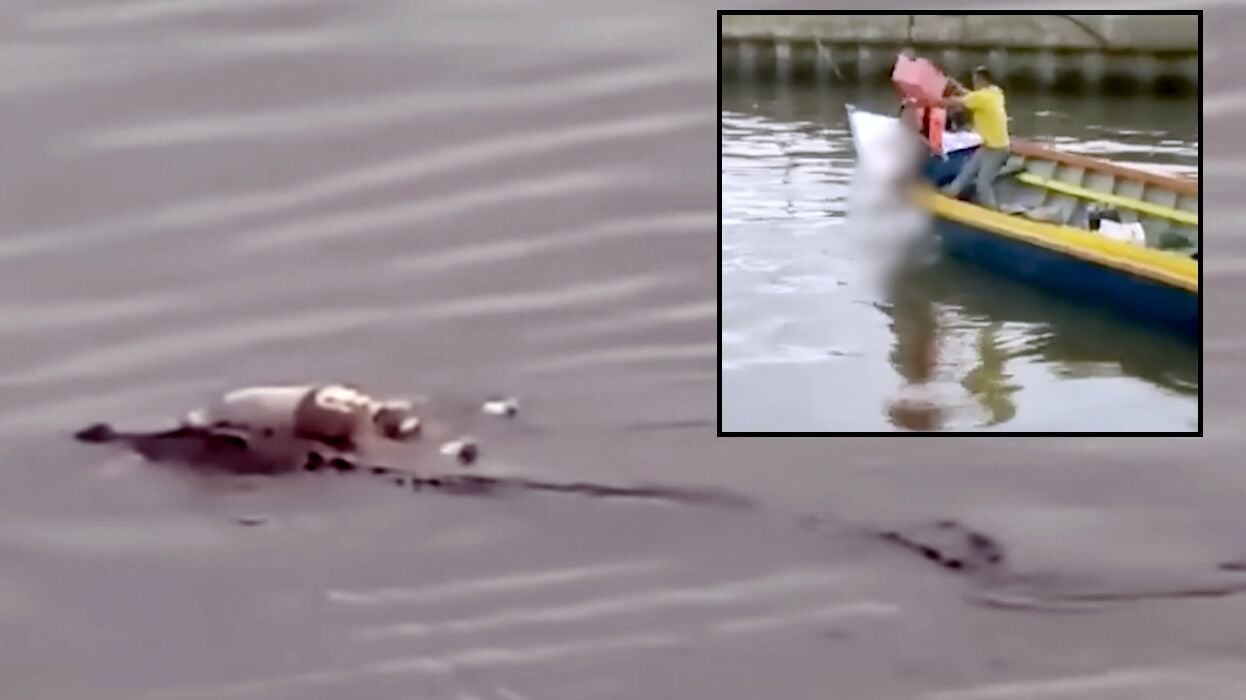 In a tragic, shocking outcome, a search and rescue operation in Indonesia was finally able to locate the body of a deceased 4 year old boy, Muhammad Ziyad Wijaya. The child had been missing for two days before the discovery. In a strange twist, it was a crocodile that played a role in the search, as it was seen carrying what appeared to be a human body in its mouth in footage taken last Friday.
The bizarre incident unfolded in the Jawa Estuary in Kutai Kartanegara, East Kalimantan. After two days of searching for the lost boy, a crocodile was spotted swimming in the water with what appeared to be a human body in its mouth. The crocodile swam to the edge of the estuary where officers in a boat were able to retrieve the body.
A closer examination revealed that the body belonged to Muhammad.
The local search and rescue agency officers performed a preliminary examination after collecting the boy's remains from the crocodile. They found that there were no bite marks on the body and it was fully intact. The head of the East Kalimantan Search and Rescue Agency stated that they believe the crocodile was actually helping the rescuers track down the body of the lost boy.
"Nothing was missing; everything was intact. We think the crocodile actually aided in the search for the victim."
Coconuts Jakarta reports that it is currently unclear if the crocodiles in the estuary had any involvement in the boy's disappearance, or what exactly caused Muhammad's death.
However, there was a similar incident in 2017 that took place in the same estuary. A 40 year old man was bathing when a crocodile approached him and then chomped down on the man and dragged him into the water.
To locate and retrieve the body, locals employed the use of a "crocodile whisperer." That expert was apparently able to persuade the crocodile to release the victim's body.