One ASEAN – no roaming charges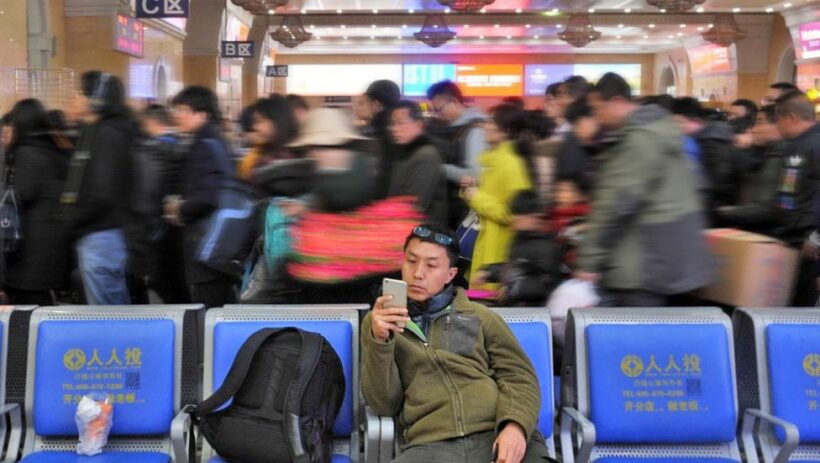 Vietnam talks up future ASEAN initiatives including an ASEAN University of information and communication technology during the World Economic Forum in Hanoi.
By Vietnam News – Asia News Network. Hanoi
Vietnam's acting minister of information and communications, Nguyễn Mạnh Hùng, says that Vietnam, as an emerging economy, should be able to take advantage of the fourth industrial revolution, even though the country missed the first three.
"The future does not depend on the past in this new era. Developing countries have fewer facilities from the previous revolutions, but they have fewer burdens and can move faster," he told the World Economic Forum on ASEAN in Hanoi.
He says success was not so much about technology as policy.
"Since developing countries don't have a solid legal framework, they are more flexible to develop new policies to adapt and accept changes," Hùng said.
The acting minister said he came to the event to share his initiatives about the future for Vietnam and the region.
"I want to share the idea of developing one ASEAN, meaning a flat ASEAN – no roaming charges or roaming charges as low as domestic charges so that everybody can travel but feel like they're at home," Hùng said.
He also suggested establishing an ASEAN university of information and communication technology (ICT), saying ICT is the key sector in the fourth industrial revolution. Hùng put forward an initiative to set up a regional cybersecurity information centre and expressed his hope that the initiatives will be discussed during the forum.
"Our life nowadays depends on the internet, but the internet is not safe enough – so we have to make it safer in the future," he said.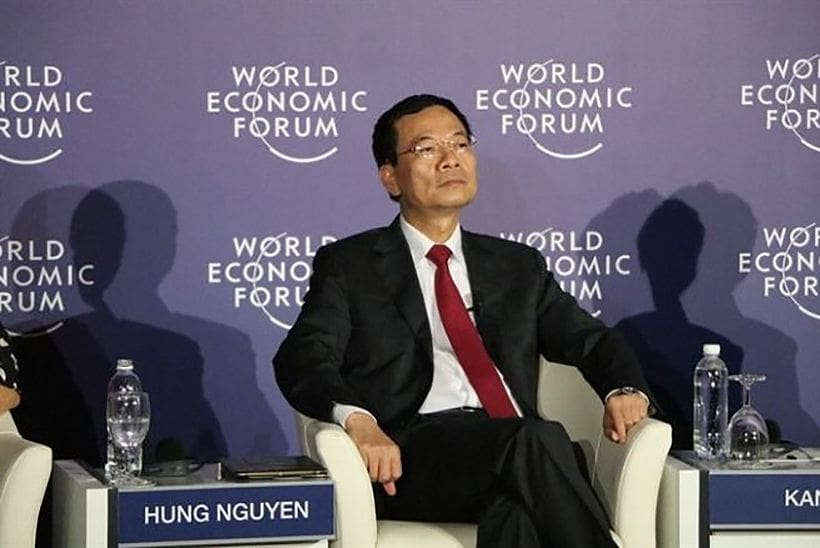 Acting Minister of Information and Communications, Nguyễn Mạnh Hùng, attended the World Economic Forums with an initiative on a 'flat ASEAN' where no roaming charge would be applied.
Anne Birgitte Albrectsen, chief executive of Plan International, a development and humanitarian organisation that advances children's rights and equality for girls, said she hoped discussions at the forum would help close the gender technology gap.
"We're seeing that women actually have less access to the internet, less access to mobile phones. Young girls and women have fewer skills to enter the technology sector. Generally, in technology, we're seeing only 10 per cent of the employees are young women. And they're certainly not climbing the ladder in companies," she said.
Social norms still lag behind, she added.
"Women are still expected to take care of the home. Young girls and women cannot be what they cannot see," she said.
Sharing this opinion, Sri Mulyani Indrawati, Indonesian minister of finance, said that governments would have to prove their roles.
"It's very exciting for young people to come into this fourth industrial revolution. But in order for this revolution to become an equal opportunity for everyone, there needs to be policies today that will prepare them to be able not only to use it and enjoy it but also to adapt and innovate," she said.

STORY: The Nation

Do you need help with your business? Are you searching for a new job? Or an employer looking to hire? Try Thaiger Jobs today.

Container with radioactive waste being stored at Laem Chabang port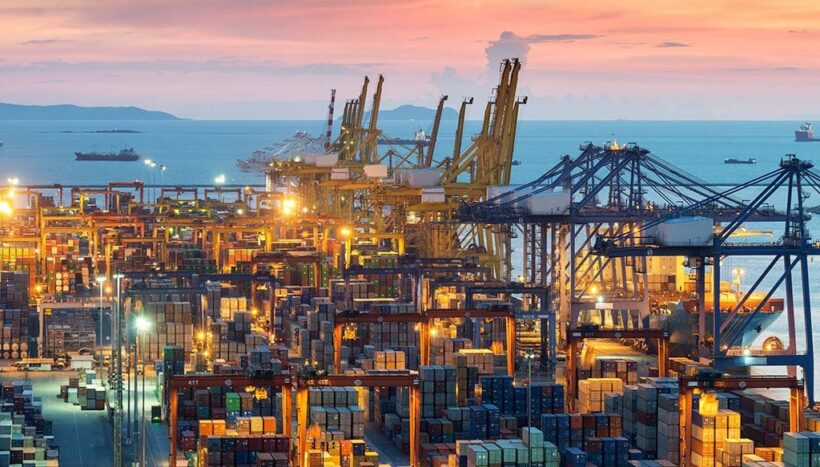 An unknown amount of radioactive waste has been detected inside an export container at the Laem Chabang Deep Seaport, just north of Pattaya, Chon Buri.
The port's deputy director, Vice Admiral Yutthana Mokkhao, says the waste is being kept in the safety zone at the port which is equipped to handle radioactive situation and it is being handled by officials from Thailand's Institute of Nuclear Technology (TINT).
The waste was detected by x-ray officials and TINT was alerted on Thursday. Yutthana said TINT intended to remove the radioactive waste for disposal by Friday but the operation could not be completed on time. The operation resumed yesterday, he said.
The container belongs to the Aftermath Stainless Steel and Metal Recycling Company.
Yutthana did not specify the amount or type of radioactive waste.
The Nation reports that, normally, radioactive waste could be a by-product of electricity generating by nuclear reactors or it could come from medical radiating machines.

STORY: The Nation
Thailand's first Apple store opens along the Chao Phraya at the new Iconsiam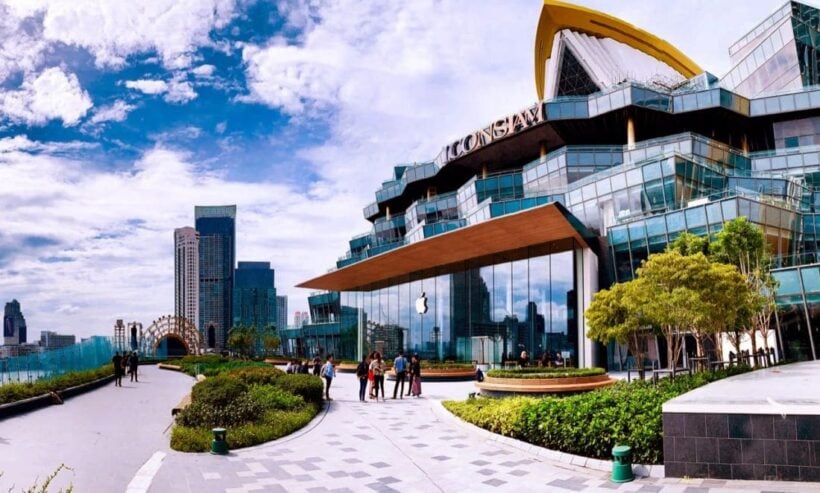 The new Iconsiam building is open along the banks of the Chao Phraya along with a stunning new Apple Store, the first in Thailand. One of the features of the new store is the play on the Apple logo which makes it look like a letter of the Thai alphabet, a first such departure for the usually rigorous Apple style-sheet.
The new Apple Iconsiam seamlessly connects the new mixed-use IconSiam Centre to an outdoor roof terrace. The store's clean, trapezoidal design lines and glass surfaces accentuate the natural beauty of its surroundings while creating an open, airy atmosphere erasing boundaries between interior and exterior.
Apple Iconsiam, the first Apple Store in Thailand, opens today in Bangkok at the city's newest and largest shopping centre, IconSiam Centre.
The store features Apple's full line of products, including iPhone XS, iPhone XR and Apple Watch Series 4, invites visitors to pursue their creative passions with free Today at Apple sessions. Angela Ahrendts, Apple's senior vice president of retail, said that Bangkok is a cultural and economic destination for the entire region, which hosts millions of passionate Apple customers.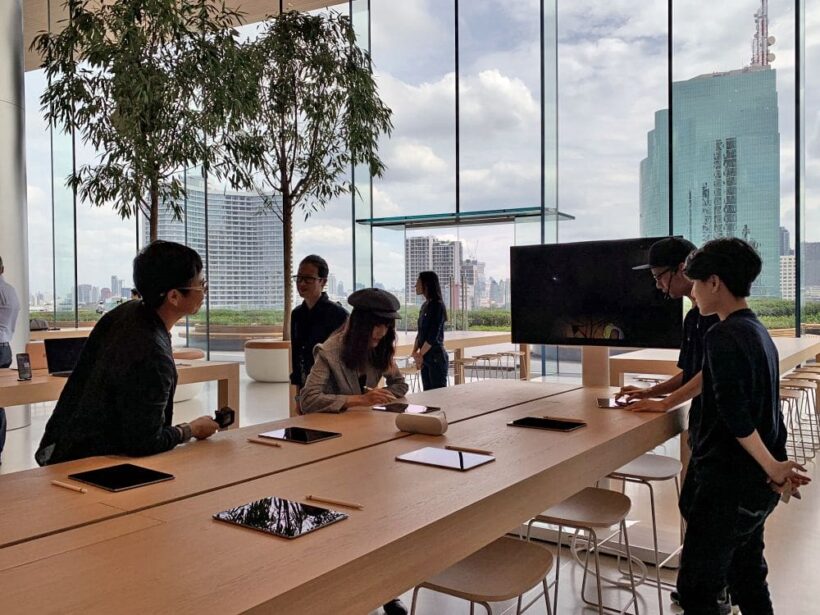 "We are thrilled to introduce our Thai customers to Today at Apple, our full line of products, our phenomenal employees and the service and support that is loved by customers around the world," gushed Ahrendts.
Denny Tuza, senior market director, Asia Pacific Retail for Apple, notes that the design features two expansive glass facades that create transparency through the store and to the river, the city and beyond.
As customers walk in through a sweeping curve stone entry, their journey continues to the lush roof garden, where they can admire local art, participate in a Today at Apple photo or sketch walks, or simply enjoy iconic views of Bangkok.
Inside the store, a spacious forum offers all of Apple's free Today at Apple sessions, which he says Apple expects will inspire visitors to connect with one another, discover a new passion or take their skills to the next level. People can sign up for Today at Apple sessions at apple.com/th/today. These hands-on sessions, led by creative pros, offer tools for all to explore their creative curiosity and learn to make the most of Apple products and services.

STORY: The Nation
Thai Airways doubles up on 2017 losses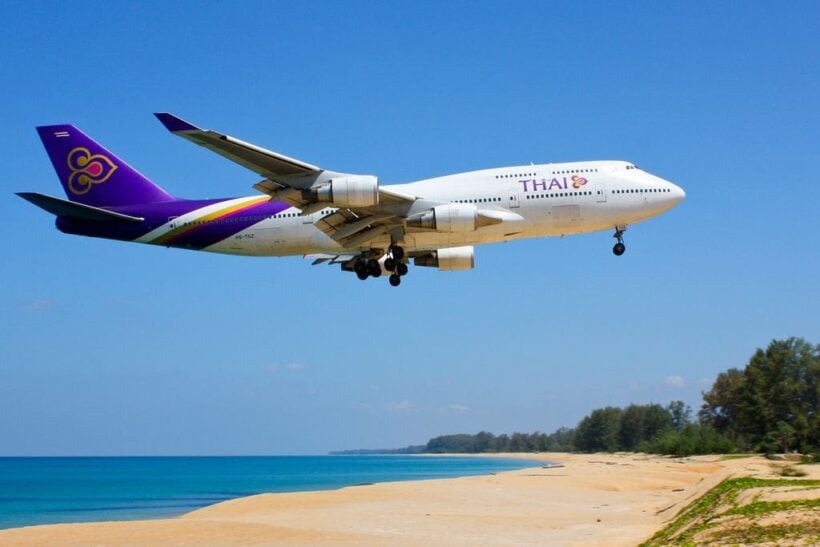 Thai Airways has doubled up on losses for the past three months (Q3), compared to the same period last year. They've reported an operating loss of 3.69 billion baht, up 103% year-on-year.
The total revenue was actually up 2.2%, according to a statement from the Thai Airways president, Sumeth Damrongchaitham, but the operating costs were up 1.87 billion baht, compared with the same period in 2017.
He put the dismal profit report down to natural disasters, decreasing numbers of Chinese tourists and rising oil prices.
Whilst noting that the third quarter each year is usually airlines' 'low season' in Thailand, he said fuel prices were up 5.5% this year along with rising costs of maintenance and overhaul.
Sumeth mentioned a few milestone events in Q3, including the Typhoon Jebi that hit Japan, disrupting flights, an earthquake in Hokkaido and Typhoon Mangkhut which hit Hong Kong – all key routes for the national airline.
But, more than the other events, the general drop in Chinese tourists choosing Thai Airways was the main shock to the airline's bottomline during the period.