'Forest Rescue' campaign to save trees in and around Bangkok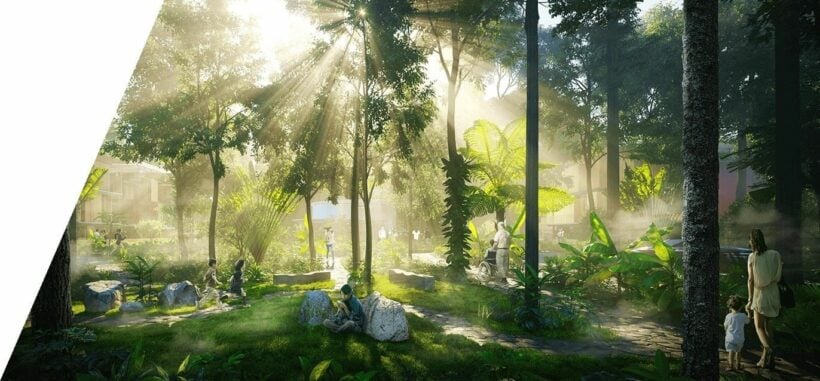 Magnolia Quality Development Corporation Limited (MQDC), a company that invests in, develops, and manages high-quality residential and mixed-use property projects under the brands 'THE FORESTIAS', has announced 'Forest Rescue', a campaign to save urban trees and highlight the importance of nature and healthy ecosystems.
The 70 million baht campaign aims to rescue trees in and around Bangkok and to spotlight nature's true value through video content. Members of the public can take part by submitting information to www.facebook.com/theforestias or using #ForestRescue. A team of plant and tree experts will assess, relocate, and care for trees, incorporating them into a public space at THE FORESTIAS, where 3 rai or 4,800 sqm has been prepared for trees moved under the campaign.
Mrs. Sasinan Allmand, MQDC's Executive Vice President, Corporate Marketing and Communications, said: "Transnational organisations across the globe are focusing on natural environments and the deterioration of ecosystems can have harmful consequences for people at large.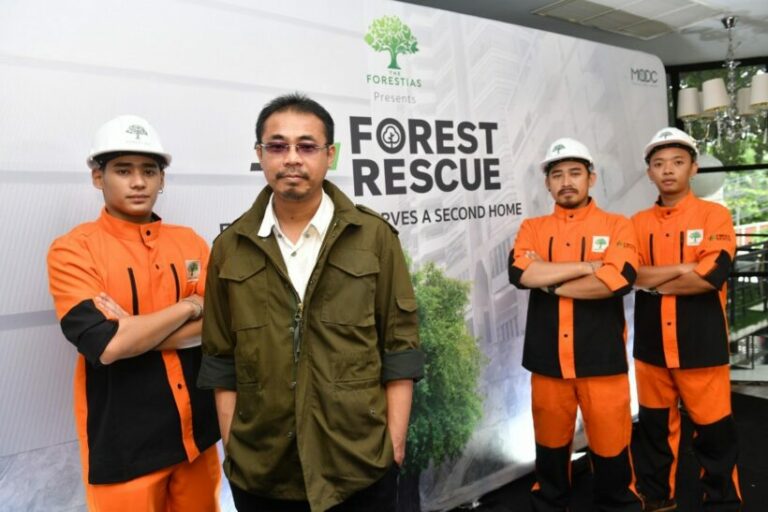 The world has 3 trillion trees but a report on changes in forest areas according to satellite images from 1990 to 2015 by the Food and Agriculture Organisation of the UN revealed that we have lost 1.3 million sqm of forest since 1990. The deforested area is larger than South Africa. Each hour, an area equivalent to 800 standard football fields [7,410 sqm] is deforested. Tropical forests, moreover, are at higher risk of deforestation than forests elsewhere.
For Thailand, in particular, Seub Nakhasathien Foundation revealed a shocking fact that only 31.58% of land in Thailand is forest, 0.02 percentage points lower than in 2015, equivalent to 65,000 rai."
At THE FORESTIAS, we aim to create an environment suitable for four generations of people, combine a planted and original natural environment with consideration for sustainable energy, complete an extremely safe mixed-use project, meet consumer needs, and build a better living community to give Thailand a valuable example. 70 million baht has now been allocated for a campaign entitled 'FOREST RESCUE', an operation to revive trees in and around Bangkok grounded in a mission for the future: saving trees by relocating them and managing space for them so our project can be their new home.
A video entitled 'Forest Rescue' is a main communication tool for the campaign. It is based on the true story of a large rain tree once at Soi Ladprao 110. The original owner wanted to build a house extension so the tree was carefully transplanted as a balled-and-burlapped plant to THE FORESTIAS.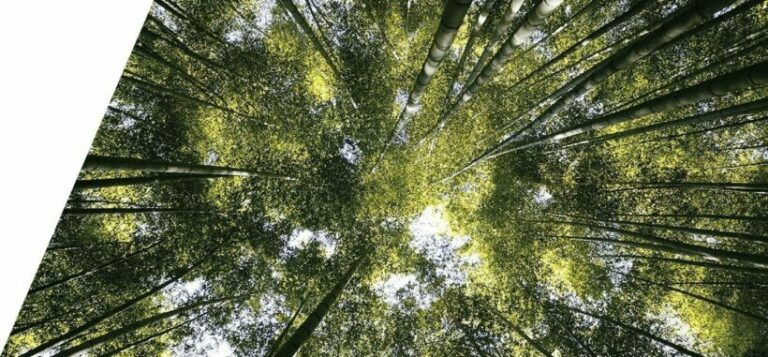 The campaign is founded on the value of trees, especially their capabilities to preserve, create, and restore the environment. Large trees' amazing qualities have been demonstrated by countless international research findings. A large tree planted to the east of a house can reduce heat and increase energy efficiency by 10%.
The city of Barcelona in Spain found that, 200,000 large trees can consume 5,000 tons of carbon dioxide annually and absorb 305 tons of toxic substances. Trees familiar to Thais like the Australian pine, Norfolk Island pine, Sumatran pine, and Khasi pine are outstanding in absorbing polluting gases. Milkwood pine, ylang-ylang, camel's foot, or pisonia can effectively absorb oxides from nitrogen and produce ozone.
MQDC seeks significant results from this campaign, informing the public about the importance of trees and ecosystems and encouraging Thais to appreciate green spaces and to preserve them for coming generations.
Watch the video for Forest Rescue HERE.
Check out their website and find out more HERE.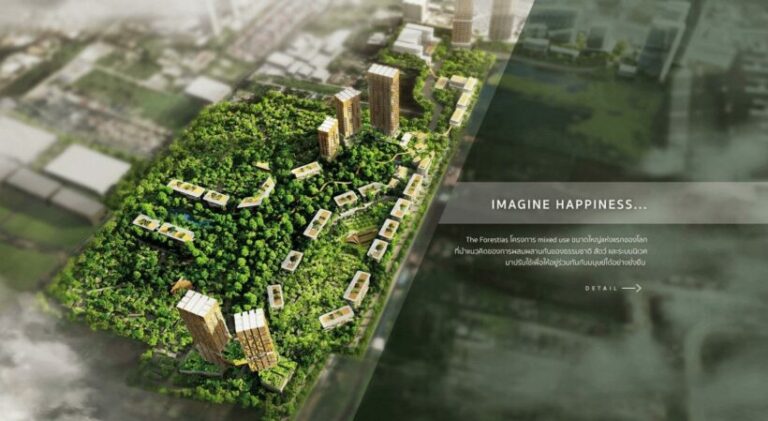 Keep in contact with The Thaiger by following our Facebook page.
Never miss out on future posts by following The Thaiger.
Thai temple tour, via a jet ski on Bangkok's Chao Phraya | VIDEO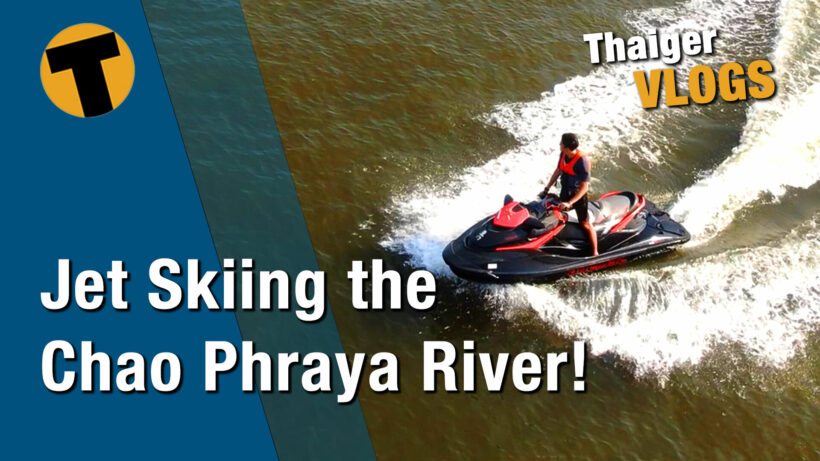 In this brief video, Chris our Thaiger 'adventure' Vlogger, takes you on a ride through the Chao Phraya River…on a jet ski! There are plenty of ways for tourists to take the well-trodden path of temple-hopping whilst in Thailand. THIS is a very fresh view of some of the famous river's lesser known temples.
You can stop off and a look around (make sure you're dressed appropriately) during your very-own river trip. The Chao Phraya River is the main river that runs through Thailand, and for 2,500 Thai baht you can rent out a jet ski and do some temple hopping as well as speeding your way around Ko Kret.
Keep in contact with The Thaiger by following our Facebook page.
Never miss out on future posts by following The Thaiger.
Pro-democracy activists rally against corrupt police promotion system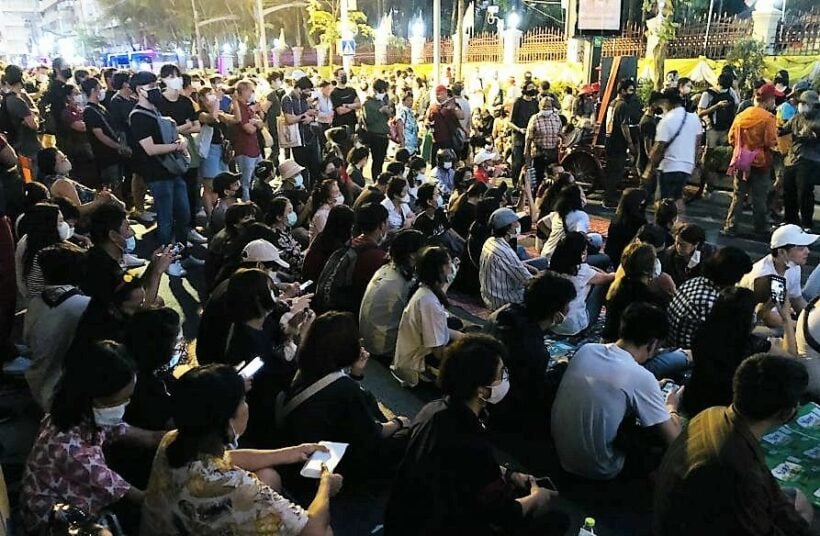 The pro-democracy group, Ratsadon, held a rally in Bangkok yesterday, this time with their sights set on Thailand's police force and the corrupt practices involved in promotion. The system in which officers have to pay bribes to senior figures, allegedly including senior politicians, was highlighted in a debate in parliament last week.
Activists met at the Ratchaprasong intersection in the capital at around 5pm and stayed there for an hour, according to a Thai PBS World report. However, most of the speakers were unknown faces, with more prominent leaders, such as Panasaya Sitthijirawattanakul, aka, "Rung", and Mike Rayong notably absent. Those who addressed the crowd called on "honest" officers to join them in the fight for justice, as they slammed the widespread nepotism and corruption that is allegedly rife in the police force.
Protesters then marched to the nearby headquarters of the Royal Thai Police and sat on the street outside while speeches continued. At one point, an activist read out a letter which the group says was written by a police officer and addressed to his colleagues. In it, the officer calls on his colleagues to decide if they are serving the people or those in power, and asks them if they think they've been fairly treated by their bosses or used for political purposes. After the reading, rally participants were given copies of the letter.
The protest dispersed peacefully around 8.30pm, with organisers saying another rally is planned for today. Activists are being asked to wear black and will gather in front of the Criminal Court in a symbolic show of mourning for the country's justice system. The "mourning" will last for 112 minutes, to protest Section 112 of Thailand's Criminal Code, also known as the lèse majesté law. Participants will also call for the release of 4 detained protest leaders, Parit Chiwarak, Anon Nampa, Somyos Prueksakasemsook, and Patiwat Saraiyaem.
SOURCE: Thai PBS World
Keep in contact with The Thaiger by following our Facebook page.
Never miss out on future posts by following The Thaiger.
Bangkok bars are back open, restaurants serving booze again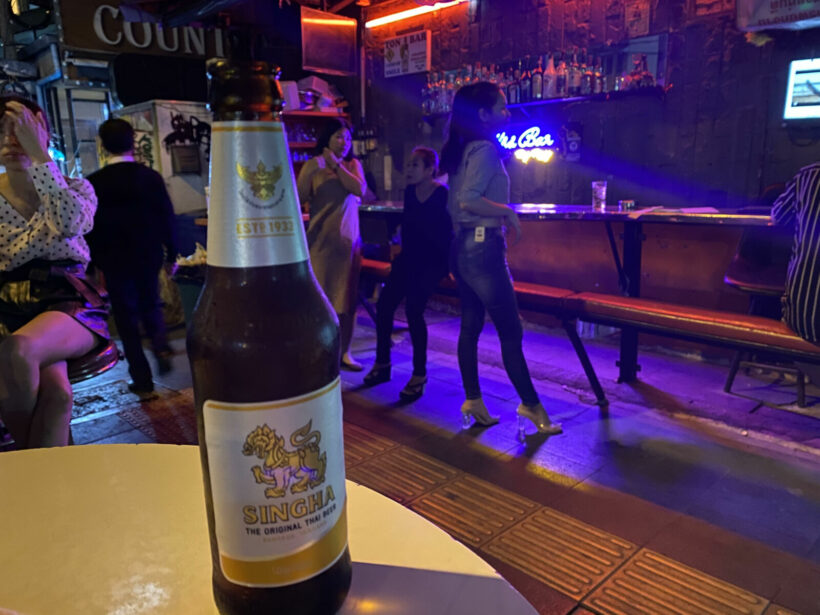 Bangkok bars are back in business. People flocked to the city's streets last night after hearing the news that bars could reopen and restaurants could start serving alcohol again… as long as they close by 11pm. Some started rolling out their mobile bars stocked beer and liquor, setting it up along a busy street. Restaurants changed their signs, erasing 9pm and writing 11pm. Bars reopened, turning on the lights and turning up the music. Even a street performer dressed up in a robot costume (or maybe it was a knock-off Transformer) was out by the Sukhumvit-Asok intersection.
The easing of disease control restrictions officially set by the Centre for Covid-19 Situation Administration kicks in on Monday, but provincial authorities have been given the "okay" to the lift the restrictions earlier. In Bangkok's case, local officials gave the nod immediately.
Live music is now allowed, but customers are not allowed to dance. Bars, pubs, restaurants and other nightlife venues must close by 11pm. Click HERE to read the new disease control regulations by zone.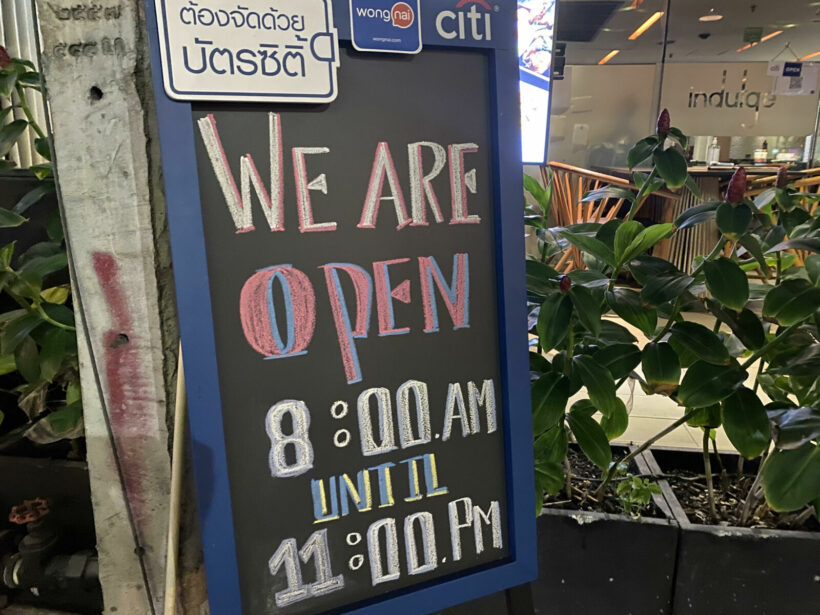 Keep in contact with The Thaiger by following our Facebook page.
Never miss out on future posts by following The Thaiger.