'Forest Rescue' campaign to save trees in and around Bangkok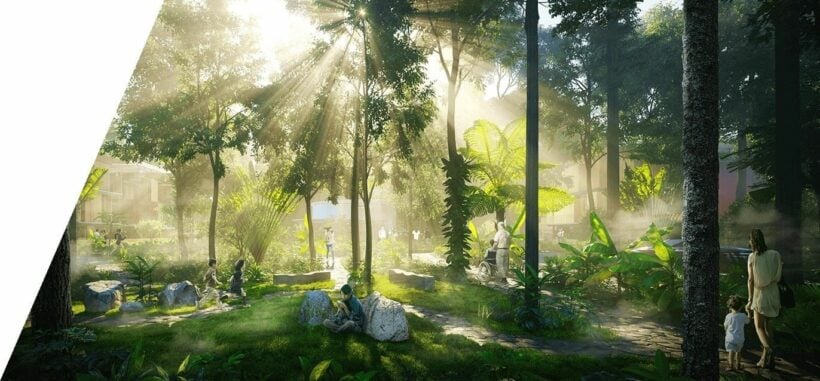 Magnolia Quality Development Corporation Limited (MQDC), a company that invests in, develops, and manages high-quality residential and mixed-use property projects under the brands 'THE FORESTIAS', has announced 'Forest Rescue', a campaign to save urban trees and highlight the importance of nature and healthy ecosystems.
The 70 million baht campaign aims to rescue trees in and around Bangkok and to spotlight nature's true value through video content. Members of the public can take part by submitting information to www.facebook.com/theforestias or using #ForestRescue. A team of plant and tree experts will assess, relocate, and care for trees, incorporating them into a public space at THE FORESTIAS, where 3 rai or 4,800 sqm has been prepared for trees moved under the campaign.
Mrs. Sasinan Allmand, MQDC's Executive Vice President, Corporate Marketing and Communications, said: "Transnational organisations across the globe are focusing on natural environments and the deterioration of ecosystems can have harmful consequences for people at large.

The world has 3 trillion trees but a report on changes in forest areas according to satellite images from 1990 to 2015 by the Food and Agriculture Organisation of the UN revealed that we have lost 1.3 million sqm of forest since 1990. The deforested area is larger than South Africa. Each hour, an area equivalent to 800 standard football fields [7,410 sqm] is deforested. Tropical forests, moreover, are at higher risk of deforestation than forests elsewhere.
For Thailand, in particular, Seub Nakhasathien Foundation revealed a shocking fact that only 31.58% of land in Thailand is forest, 0.02 percentage points lower than in 2015, equivalent to 65,000 rai."
At THE FORESTIAS, we aim to create an environment suitable for four generations of people, combine a planted and original natural environment with consideration for sustainable energy, complete an extremely safe mixed-use project, meet consumer needs, and build a better living community to give Thailand a valuable example. 70 million baht has now been allocated for a campaign entitled 'FOREST RESCUE', an operation to revive trees in and around Bangkok grounded in a mission for the future: saving trees by relocating them and managing space for them so our project can be their new home.
A video entitled 'Forest Rescue' is a main communication tool for the campaign. It is based on the true story of a large rain tree once at Soi Ladprao 110. The original owner wanted to build a house extension so the tree was carefully transplanted as a balled-and-burlapped plant to THE FORESTIAS.

The campaign is founded on the value of trees, especially their capabilities to preserve, create, and restore the environment. Large trees' amazing qualities have been demonstrated by countless international research findings. A large tree planted to the east of a house can reduce heat and increase energy efficiency by 10%.
The city of Barcelona in Spain found that, 200,000 large trees can consume 5,000 tons of carbon dioxide annually and absorb 305 tons of toxic substances. Trees familiar to Thais like the Australian pine, Norfolk Island pine, Sumatran pine, and Khasi pine are outstanding in absorbing polluting gases. Milkwood pine, ylang-ylang, camel's foot, or pisonia can effectively absorb oxides from nitrogen and produce ozone.
MQDC seeks significant results from this campaign, informing the public about the importance of trees and ecosystems and encouraging Thais to appreciate green spaces and to preserve them for coming generations.
Watch the video for Forest Rescue HERE.
Check out their website and find out more HERE.


Keep in contact with The Thaiger by following our
Facebook page
.


Are you considering a medical procedure abroad? With Thaiger Medical you can research hospitals and doctors, choose a destination in Thailand or abroad, and book an appointment today.

Read more headlines, reports & breaking news in Bangkok. Or catch up on your Thailand news.

Tax on salt content being considered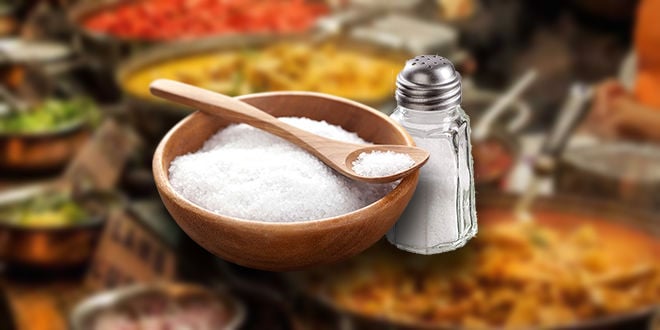 The Excise Department is considering imposing a tax on the salt content of food to encourage food producers to reduce the sodium content of snacks, instant noodles and seasoning cubes.
The director of the Office of Tax Planning said that the department is discussing a limit on the amount of sodium food can contain, in line with the standard set by the World Health Organization (WHO), which is 2,000 milligrams of salt per day.
In reality, Thai people consume an average of 1,000 milligrams per meal, making their daily intake well above WHO guidelines, according to the director.
He said any tax imposed would be at a level which would encourage food producers to reduce the sodium in their processed food without being punitive, adding that the proposal isn't intended to generate more tax revenue, but to help protect the health of consumers. Excessive sodium in the diet can lead to high blood pressure and kidney disease.
Fish sauce, soy sauce and salt would not be taxed.
SOURCE: thaipbsworld.com
Keep in contact with The Thaiger by following our
Facebook page
.
Army chief not planning a leap into political life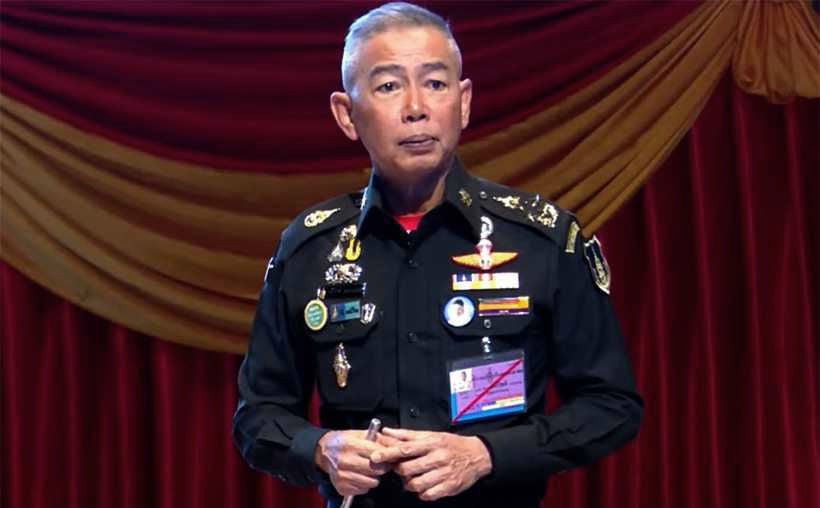 Army chief General Apirat Kongsompong will have to wait for two years after he retires before he can run for PM, the Deputy PM Wissanu Krea-ngam has declared – while Apirat himself claims it's not even something he's considering.
The Nation reports that Prawit Wongsuwan, another Deputy PM, had suggested that Apirat should be Thailand's next PM, but Wissanu insists this could not happen immediately.
"Apirat is not qualified to be the prime minister because he is a government official and when he retires as Army chief, he will no longer be a senator. According to the Constitution, he has to wait for two years after he retires if he wants to take a position in the Cabinet."
Apirat claims that a move into politics is not something he's interested in at this time. Earlier this month, while speaking on the topic of national security, he controversially stated that he was opposed to the efforts to change the junta-sponsored Constitution.
This prompted academics and opposition politicians to accuse him of meddling in politics, with the PM having to defend him, saying Apirat just wanted what was best for Thailand.
Some are viewing Prayut's defence of the Army chief as paving the way for Apirat to become his successor when his term in office ends.
SOURCE: nationthailand.com
Keep in contact with The Thaiger by following our
Facebook page
.
Noble consort has Royal titles removed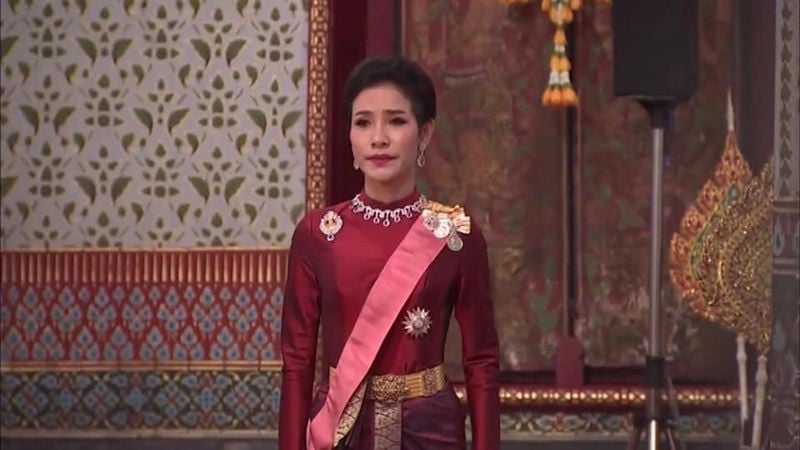 The Nation reports that Sineenat Wongvajirapakdi has had her "noble consort" (Chao Khun Phra) title removed by King Rama X along with her military rank.
Yesterday, The Royal Gazette reported that His Majesty King Maha Vajiralongkorn Phra Vajiraklaochaoyuhua had recalled Sineenat's Royal citing undesirable behaviour and disloyalty to the Royal Family.
It also reported that Sineenat had been opposed to the appointment of Queen Suthida and had also used Their Majesties' names to issue orders that personally benefited her. It's understood she also engaged in activities for which she did not have His Majesty's approval, causing confusion among the general public.
SOURCE: nationthailand.com
Keep in contact with The Thaiger by following our
Facebook page
.