Digging into the Phuket hotel data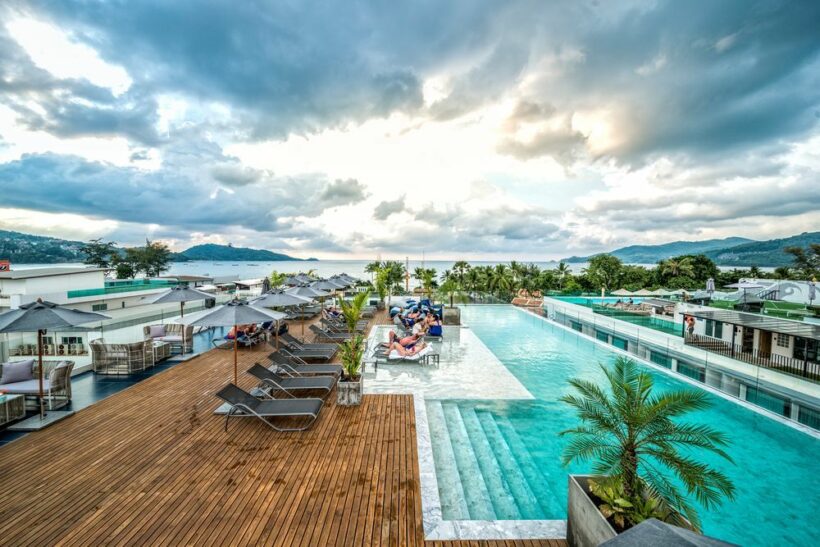 by Bill Barnett, c9hotelworks
As Phuket's hotel operators and owners face a disruptive 2019, we thought it was time to do a deep dig into the island's accommodation performance metrics.
Global hospitality data and analytics group STR was the logical resource, so we spoke to their Area Director Asia Pacific, Jesper Palmqvist. The following are key takeaways from the highly focused look at Thailand and Phuket's hotel sector:
To set the stage for the declining numbers this year it's important to cast an eye backward into 2018 and understand the first quarter of 2018 for Thailand including Phuket well eclipsed the previous two years. Call it a high water mark, but it's important to understand the benchmark was set exceedingly high.
For Mainland Chinese arrivals into the country 2017 by percentage topped a three-year trend (2016-2018) and in fact if for the first four months of this year, 2019 is above the same period is 2017.
By now, you have to be wondering what this all means? In a nutshell, one could say that perhaps market expectations from 2018 have created unrealistic expectations and that after a long night of binge drinking, the current hangover is somewhat self-imposed.
Still, Mainland Chinese as of the first four months of this year, represents 40% of the international market, with Russia at 12% and 5% for Australia. On the airlift front yes, three airlines have ceased service but five more have entered the fray.

As we have written in our new Phuket Hotel Market Update Mid-Year Edition, RevPAR (Revenue Per Available Room) for the high-performance months of January through April 2019 was down 12%, but again be reminded this is a year-on-year comparison against the epic 2018 uptick.
What has to cause concern though and is a tell-tale sign of a slowdown is that over a 12-month period the market has registered a consistent pattern of lower demand. That reality is now a fact, and one hoteliers are now coming to grips with.
Another question mark was performance in May this year which despite being a traditional low-period, was even more pronounced. Is this the new normal, with a return to more seasonal trading swings or just a blip in trading? Only time will tell.
One interesting takeaway is that softening rates market-wide have largely followed demand drop but for properties outside Patong the rate swing has generally been more significant. On a seasonal scale, Phuket hotels in the three months of December through February have over the past five year even able to gain high rates, particularity in periods when occupancy hits 80% an above, hotels have been able to cash in.
The summer months of July and August this year are capturing everyones interest and while demand is expected to rise, it will be hard for rates to recover.
One of STR's key comparisons is to Phuket's symbiotic resort cousin Bali. The Island of the Gods has seen occupancy move upward the past few years after a period of tremendous new supply growth. There is only a 2% occupancy difference presently. If you go back three years, Bali trailed by 13% lower occupancy so there is little doubt that Southeast Asia is a more competitive landscape.
Looking into the crystal ball there are signs of tourism markets across the region softening in 2019. Where are the opportunities? Source markets like India, MICE and niche segments and the shoulder season. Though there is growing apprehension what October will bring, operators and owners need to understand the need for improved management and sales and marketing strategies in the year ahead.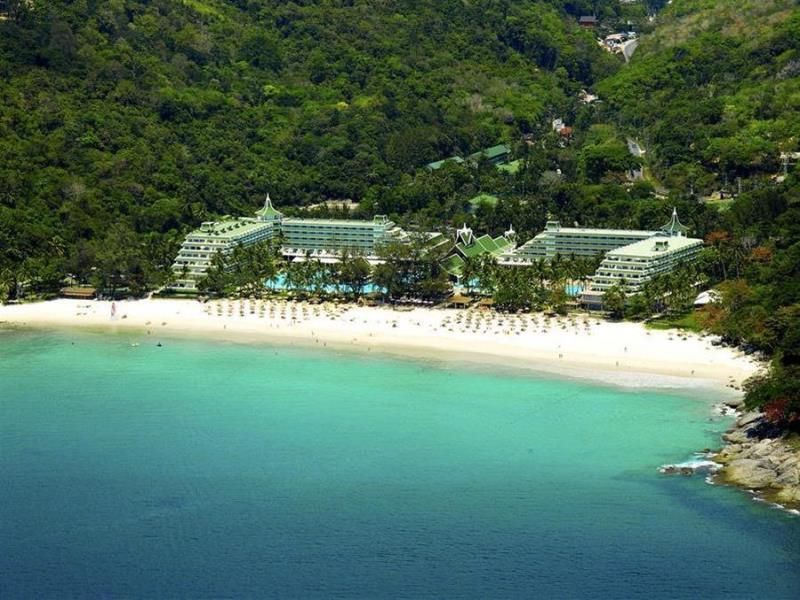 Keep in contact with The Thaiger by following our
Facebook page
.
Bangkok mother, daughter swindled out of 1.8 million baht, suspect arrested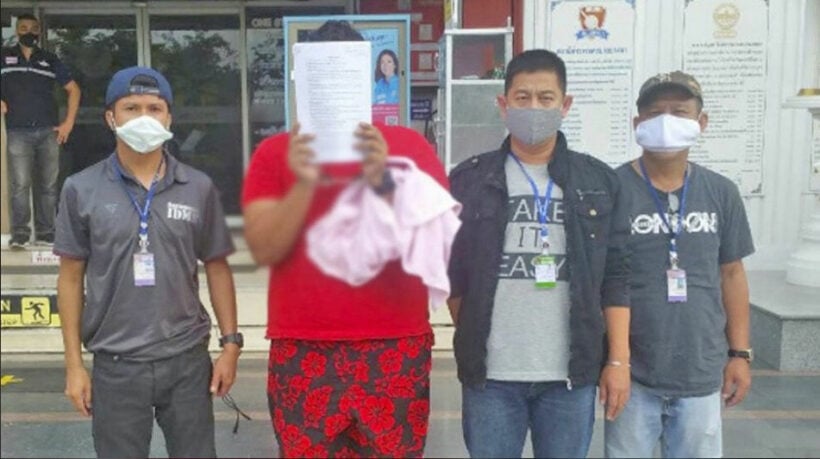 Authorities in the southern province of Phuket have arrested a man wanted in Bangkok for swindling a woman and her mother out of nearly 2 million baht. Police in the island's party town of Patong report that officers received a request from police in Bangkok to arrest 23 year old Narathip Sukprasert, originally from Lop Buri province, about 150 kilometres to Bangkok's northeast.
Narathip was wanted for fraud on an arrest warrant issued back on January 6. Patong Police managed to track him down, and together with officers from Bangkok, arrested him on Monday. Authorities say he used the names "Nook Tha Prachan" or "Wayu Tha Prachan" and dealt in Buddha amulets.
"He deceived his female victim by pretending to be romantically attracted to her. When the woman said she wanted things, he would buy them and pay by using his credit card. He later told the woman that he had problems with his credit card because he had spent too much, so his victim gave him cash to pay for his alleged credit card bill," according to the report in Phuket News.
The woman transferred money to Narathip's account many times, totalling nearly 250,000 baht. After swindling money out of the woman, Narathip deceived her mother as well, claiming that she too would be held legally responsible for the debt and that the bank would sue her.
"The victim's mother believed this, and gave him money several times. Altogether he deceived the women out of more than 1.8 million baht."
Narathip was taken to Bang Na Police Station in Bangkok.
SOURCE: Phuket News
Keep in contact with The Thaiger by following our
Facebook page
.
Phuket reports 4 new Covid-19 cases, breaking 7 day streak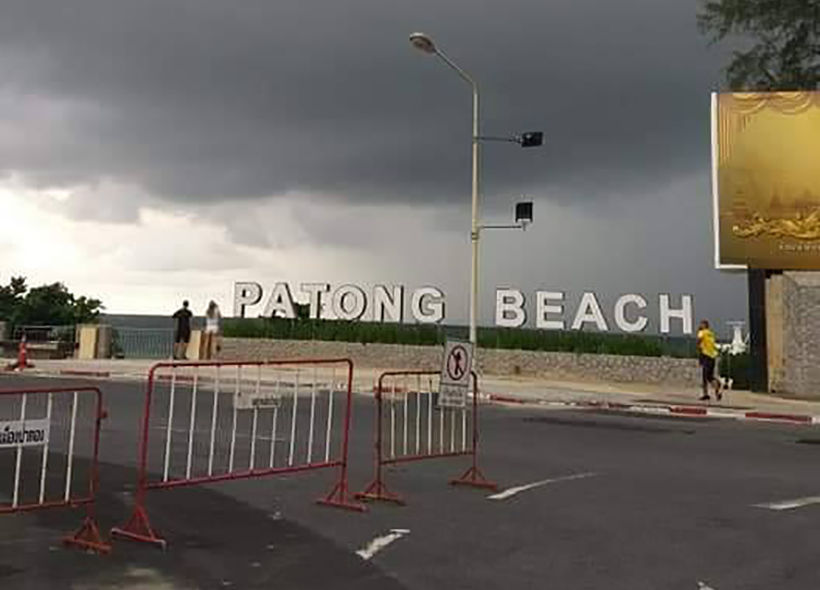 Phuket Health authorities reported 4 new cases the Covid-19 coronavirus, breaking a week-long streak with no new reported cases on the island. The number of officially confirmed infections since the outbreak began in Phuket has now risen to 224.
Here are the details of today's new cases…
Case 221: A 23 year old Thai woman, a secretarial assistant who lives Cherngtalay. The woman became ill on May 2. It was not reported whether any contacts had high risk exposure to this patient.
Case 222: A Thai woman, aged 29, an assistant manager at a convenience store who lives in Wichit, Phuket Town. She became ill on May 7. 12 people are considered at high risk.
Case 223: A 19 year old Thai man, a university student who also lives in Wichit. He fell ill on May 6. It was not reported if any people are considered at high risk from exposure to this patient.
Case 224: A 29 year old Thai man, a 'public servant' who lives in the Patong subdistrict. The man became ill on May 2.
A source, who has knowledge of the matter, has reported to The Thaiger that one of today's new cases is an active policeman working in Patong. The information has not been confirmed by the Phuket Covid-19 Incident Command Centre.
The PPHO noted that all 4 new cases are under investigation, but also said that all 4 had a history of exposure to risk areas.
The Phuket Public Relations Department announed this morning that a total of 9,656 people have been considered at risk of contracting the virus, up 62 from the 9,594 reported yesterday. Of those, 9,432 have been found not to be infected with the virus.
The Phuket Provincial Health Office, which serves as the Covid-19 Incident Command Centre, announced this morning that 5,621 "persons under investigation" have been identified during their contact tracing.
Of those, all but 75 have been cleared, according to the PPHO. They remain in hospital, comprising 29 people confirmed as infected and 46 people still awaiting test results, down 6 from the 52 reported yesterday.
4pm. Kathu. A daily sight of people needing to line up accept the kind donations of food. A sight we will likely see around the island until tourists start coming back. July? September? Next year? Nobody knows.

Posted by The Thaiger Phuket on Saturday, May 9, 2020
VIDEO: 4pm, May 9. Kathu. A daily sight of people needing to line up accept the kind donations of food – The Thaiger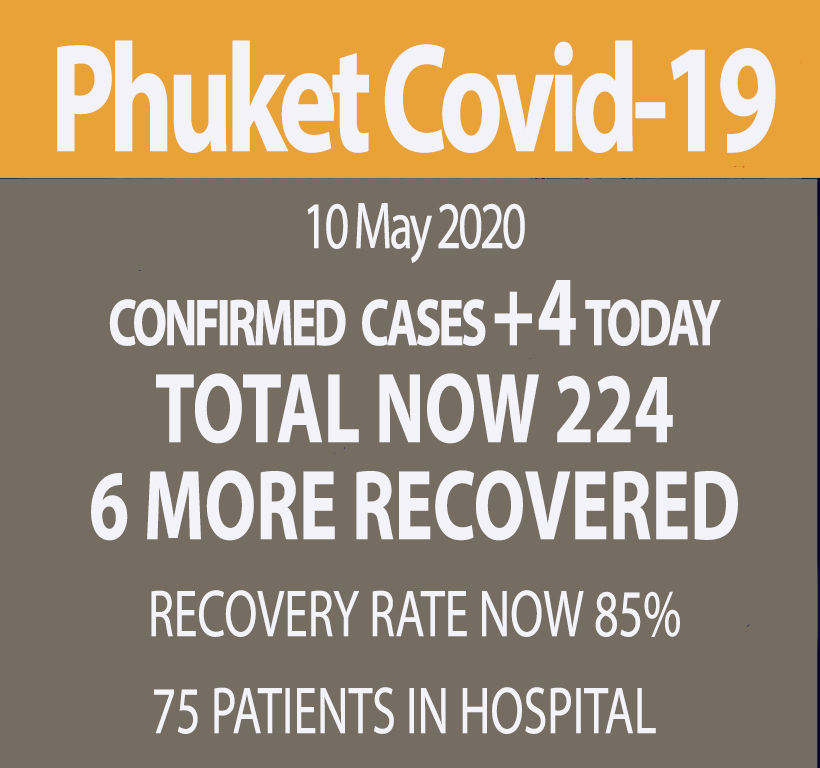 SOURCES: Newshawk Phuket | Phuket News
Keep in contact with The Thaiger by following our
Facebook page
.
3 more Cambodians arrested as part of Phuket human trafficking ring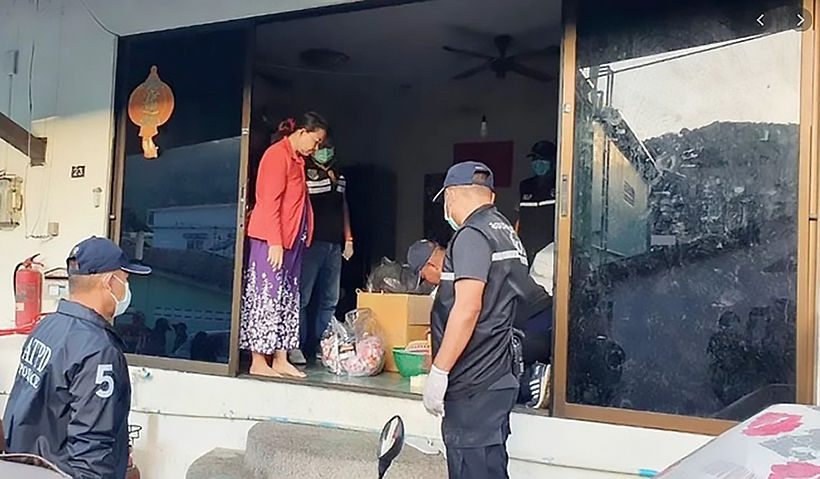 2 Cambodian women and 1 man have been arrested in Phuket's Patong municipality as part of a human trafficking ring where children were routinely beaten with wire hangers if they failed to meet their 3000 baht per day quota selling floral garlands.
The arrests of 27 year old Chanta, 32 year old Lia and 32 year old Kaew (the man), were announced by the Immigration Deputy Chief at a media briefing in Bangkok this week.
Deputy Chief Aroon Saengchan explained that the arrests follow the raids in Patong on Feb 22 that saw 17 children rescued from the gang and placed in protective custody.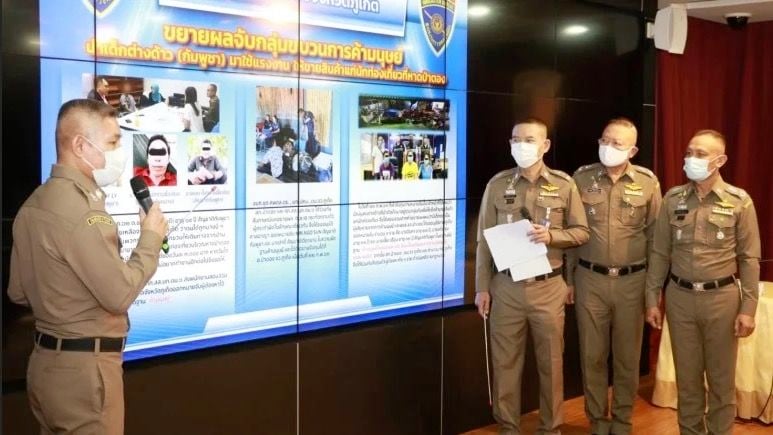 In those raids, 33 year old Ngo Sun, 33, whose nationality was not disclosed, and Thai national Suphattra Charoensuk, aged 22, originally from Koh Samui, were arrested for their involvement in the gang.
Not reported at the time was that in those raids, officers also arrested five Cambodians, Soi Phra Baramee 1 in Patong. All five were charged with illegally staying in the Kingdom.
Officers also found a group of Cambodian children in the house and placed them under protective custody, Col Aroon added.
Further investigation confirmed that Chanta, Kaew, and Lia also were involved in the human-trafficking ring, according to Aroon.
Officers got a warrant of arrest for the three Cambodians and "Officers eventually arrested the three on Apr 20."
Aroon did not give any further details of the arrests.
SOURCE: The Phuket News
Keep in contact with The Thaiger by following our
Facebook page
.