Roadside ambush in Pattani kills 1 and injures another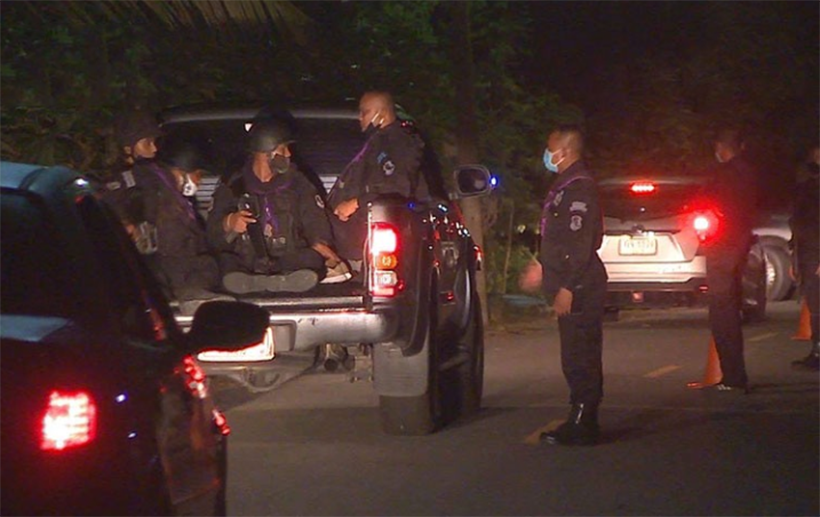 Last night southern police reported that at 7pm a paramilitary ranger was shot dead and another injured in a roadside ambush in Sai Buri district in the Pattani province. There has been an unofficial ceasefire between the insurgent factions and government soldiers and rangers, during April and the height of the Covid-19 crisis, but that now seems to be over.
An initial investigation revealed that 2 men from the 44th Ranger Regiment – 31 year old Sitthichai Pakdiphan and 28 year old Pongchai Pongthong – were travelling on a motorcycle after going through a health screening checkpoint to buy food at a nearby village.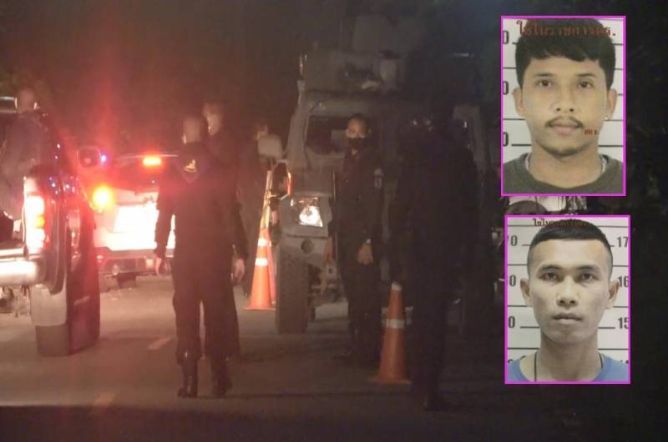 As they neared a bridge, a group of men on the roadside opened fire at them. Sitthichai was hit in the head and the back. He died on the spot. Pongchai was shot in the right arm.
Due to the lack of information about the incident authorities have set a 500 metre premier around the crime scene for further investigation
SOURCE: Bangkok Post / Thai Rath
📱 Download our app on Android or iOS for instant updates on your mobile
📧 Subscribe to our daily email newsletter
👍 Like/Follow us on Facebook
🔔 Subscribe to or Join our YouTube channel for daily video updates
UPDATED: 1.1 million baht of gold necklaces stolen in Hat Yai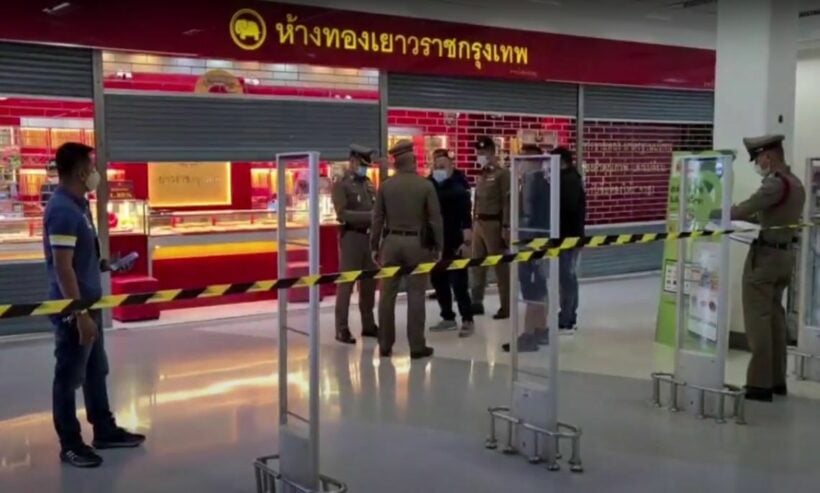 UPDATE:
A man is now in custody for the robbery of 1.1 million baht worth of gold necklaces in Hat Yai yesterday morning. Pvt Ukrit Thongsomsri, a 24 year old naval deserter from the Songkla naval bank was identified and taken into custody at a house in tambon Khuan Lang in Hat Yai. The man allegedly confessed and showed police where he had buried a bag containing the necklaces. Only 10 of the 14 missing necklaces were recovered though, so police continue to search for the missing 4. The car used in the robbery was also recovered as well as the camouflage trousers he threw from the car while fleeing, which were found on the side of the road. A press conference is expected to share more details.
ORIGINAL STORY:
An armed and masked man stole gold necklaces valued at 1.1 million baht from a Big C shopping mall in Hat Yai Saturday afternoon. Police are searching now for the suspect and his accomplice who drove a getaway car. The robbery took place at the Yaowarat Bangkok gold shop around 3:30 pm on the upper level of the Khlong Hae branch of the international supermarket chain Big C.
Early police reports indicate that the 2 men involved in the robbery arrive in a bronze-coloured Toyota Vios with the license plates removed. They parked at the mall entrance and one man entered Big C and went to the gold shop. At the time three women and a man were on shift at the gold shop.
The thief pretended to be a customer and requested to look at expensive gold necklaces. The staff opened the case to show him several necklaces when the man lunged across the counter and grabbed a handful of necklaces while pulling out a gun and threatening to shoot the staff members. The necklaces he grabbed were about 682 grammes of gold, worth about 1.1 million baht.
After snatching the gold, the man fled from Big C and jumped into the waiting getaway car. Security guards had attempted to stop the man as he raced out of the mall but the thief aimed his gun at them and threatened them. Songkla Police are reviewing security camera footage now to try to identify the thieves. The video showed the man dressed in camouflage trousers and a camouflage hat, a black jacket, dark glasses and a face mask. No further details have been released yet.
SOURCE: Bangkok Post
📱 Download our app on Android or iOS for instant updates on your mobile
📧 Subscribe to our daily email newsletter
👍 Like/Follow us on Facebook
🔔 Subscribe to or Join our YouTube channel for daily video updates
Burmese prisoners granted amnesty on first day of Myanmar's New Year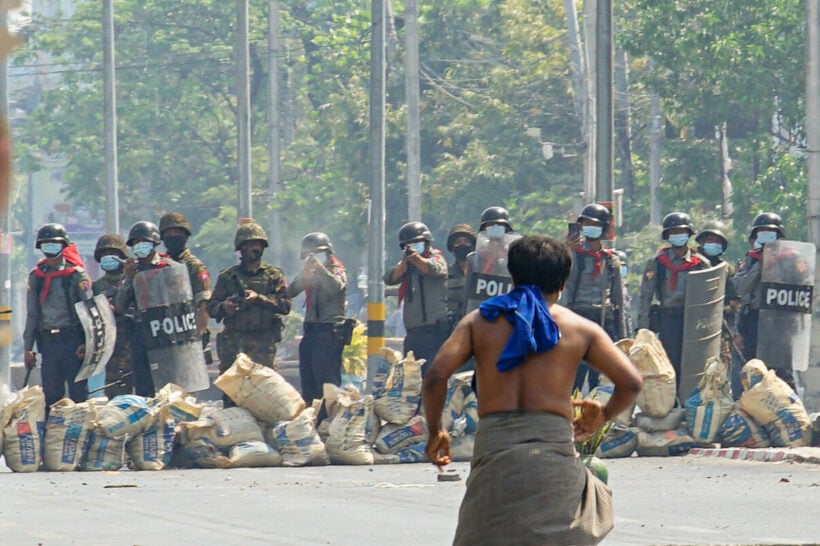 Over 23,000 Burmese prisoners and student political activists are enjoying freedom after being released yesterday in an amnesty on the first day of the country's Lunar New Year celebrations. The state-owned MRTV reported that 23,407 prisoners were released under sections of a penal code. In the Yangon region alone, over 800 prisoners were released, while Mandalay saw around 2,800 released from 5 prisons.
But, with the recent military crackdown on protesters and civilians, the law's ambiguity may be used against those released. As the law allows for the conditional release of prisoners, that means authorities can re-arrest the prisoners without warrant at any time.
Zayyar Lwin, Paing Ye Thu and Paing Phyo Min were among the released student political activists. The 3 were arrested for writing political Thingyan poems and rhymes. They were arrested under Section 505(a) of the penal code and Section 66(d) of the Telecommunications Law, both of which are regarded by many as draconian tools to oppress dissent.
The junta-led State Administration Council also issued a statement releasing 130 foreign prisoners under the same conditions. There have been 2 other mass releases since the coup. The first was in mid-February, which rights groups feared was a move to free up space for military opponents, and the second on the eve of Armed Forces Day when the regime released around 900 detained demonstrators.
But prisons continue to fill up as more than 3,100 people, mostly anti-coup protesters have been detained. The Assistance Association for Political Prisoners has been keeping track of detainees as well as injuries and deaths allegedly at the hands of the junta. It is stil unclear, however, if those released yesterday were post-coup detainees.
Meanwhile, the Burmese military leader, Gen Min Aung Hlaing, is expected to attend an ASEAN summit in Jakarta where representatives of the bloc are expected to discuss Myanmar's situation. Thailand's Foreign Ministry spokesman, Tanee Sangrat, made the announcement.
SOURCE: Thai PBS World
📱 Download our app on Android or iOS for instant updates on your mobile
📧 Subscribe to our daily email newsletter
👍 Like/Follow us on Facebook
🔔 Subscribe to or Join our YouTube channel for daily video updates
Immigration police arrest Frenchman on drug charges, 3 other foreigners for overstay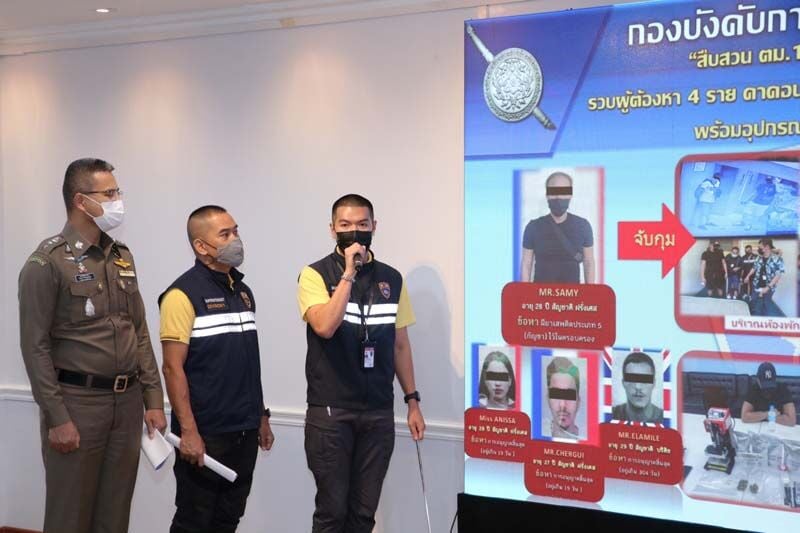 Immigration police arrested a French man who was allegedly involved in a crime network who allegedly smuggled cannabis, and arrested 3 other foreigners on overstay charges. Police say the crime network sold cannabis to foreigners living in tourist cities in Thailand.
Officers say they suspect there are more people involved in the alleged smuggling operation on the Eastern seaboard, which includes Chon Buri and Rayong. Police are now launching an investigation.
Police were tipped off earlier this year about an alleged French gang selling cannabis to tourists. Apparently, the drug suspects would rent rooms to store the cannabis and frequently change locations. Foreigners had rented a room off a soi in Bangkok, but the manager noticed they were acting suspicious. No one appeared to actually be living in the room and people would stop by the room for less than an hour, the manager told police.
Police arrested a man who was stopping by the room. Officers say the 28 year old, identified as Samy, had a suitcase filled with dried cannabis and scales. He faces charges for possession and distribution of a Category 5 narcotic.
The police went to the man's apartment in the Charoen Nakhon area and arrested 2 French nationals, ages 27 and 28, and a 29 year old woman from the UK for overstaying their visas. Police say they had thrown cannabis and smoking equipment out the window before officers entered the room.
SOURCE: Thai Visa
📱 Download our app on Android or iOS for instant updates on your mobile
📧 Subscribe to our daily email newsletter
👍 Like/Follow us on Facebook
🔔 Subscribe to or Join our YouTube channel for daily video updates