'Coconut Water Gang' arrested for trafficking children in Phuket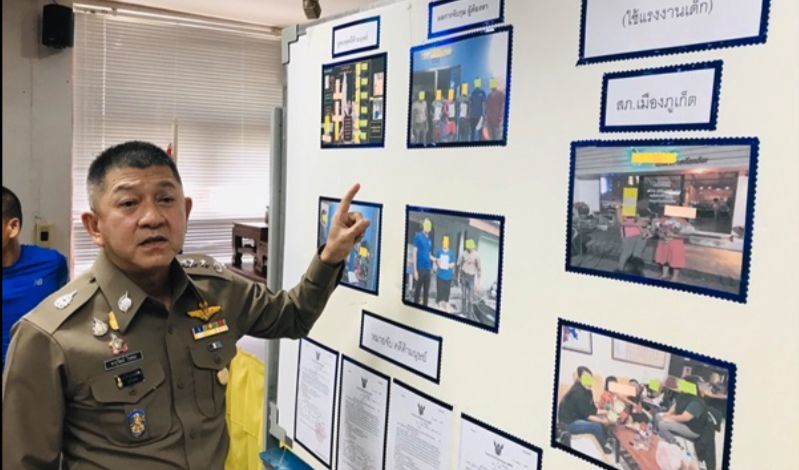 PHOTO: mgronline.com
"The child told him that a gang gathered some kids and forced them to sell coconut water and would beat them up sometimes."
Patong police have announced the arrest of the 'Coconut Water Gang'. There were four suspects from Nakohn Si Thammarat. The gang was accused of trafficking children by forcing them to roam the streets of Patong selling coconut water. There were four suspects in the case – Wattakarn Aramsee, Khemmika Uppakankaew, Pornthep Uppakankaew and Wachira Poonchuay, who have all been charged with human trafficking.
On October 28, the Phuket District Chief and his secretary identified a child of 10-13 years old walking into the Muang Phuket District Office selling coconut water. The child looked very thin and dirty so they asked the child what happened. The child told him that a gang gathered some kids and forced them to sell coconut water and would beat them up sometimes.
Manager Online reports that the team of police and Phuket Office of Social Development and Human Security, as well as Phuket Children and Family Shelter investigated the child story before taking the child to the shelter. Police also followed up by issuing an arrest warrant.
The suspects from the arrest warrant reacted to this incident by reporting the case to Damrongtham Center in Nakhon Si Thammarat and held a press conference saying that the officers do not have right to keep the child in their custody. They already reported to the Nakhon Si Thammarat police and said that there was no progress.
They also said they will sue Phuket police as well. Following the matter, PM Gen Prayuth Chan-Ocha and Deputy PM Gen Prawit Wongsuwan urged the department involved from Bangkok to investigate the case.
Pol Lt Gen Jaruwat Waisaya, chief of the Royal Thai Police's Office of Legal Affairs and Litigation, said that the children are underage and were used to sell heavy packs of coconut water and coerced to work more than 10 hours per day.
"They also got abused sometimes. This is unacceptable and we would like to announce that this human trafficking in Phuket must be completely suppressed within few days. This gang forced children to roam around selling coconut water from 7am – 1pm and from 1.30pm – 6pm."
The price was 40 Baht per pack. The children would hold at least 10 packs of coconut water per person per time. Someday, they can make about 400 Baht and the money would be taken to their families in Nakhon Si Thammarat. If the children wanted to spend the money, it would be deducted from their income. When they returned late or didn't meet the daily target, they would be "punished".
Each of them stayed at Saphan Hin village and repeated their routine every day. They made about 6 digits of income for the gang.
From the investigation, the children said that the coconut water wasn't real coconut water. It was just water mixed with syrup and sugar. There was just a little amount of coconut water in each pack. Also, on November 9, police found four children selling snacks and fruits on the street. The first one was brought by the grandmother to sell snacks in front of a bar in Patong, the second one was brought by the mother to sell flowers at a restaurant in Patong, the third one was brought by the father-in-law to sell floral garlands at a BBQ shop in Soi Ta-Iad and the fourth ones was brought by the sister to sell flowers at a Som Tum shop in Phuket Town.
There was a 63 year old Cambodian man and a 23 year old woman illegally selling items in Phuket town area as well.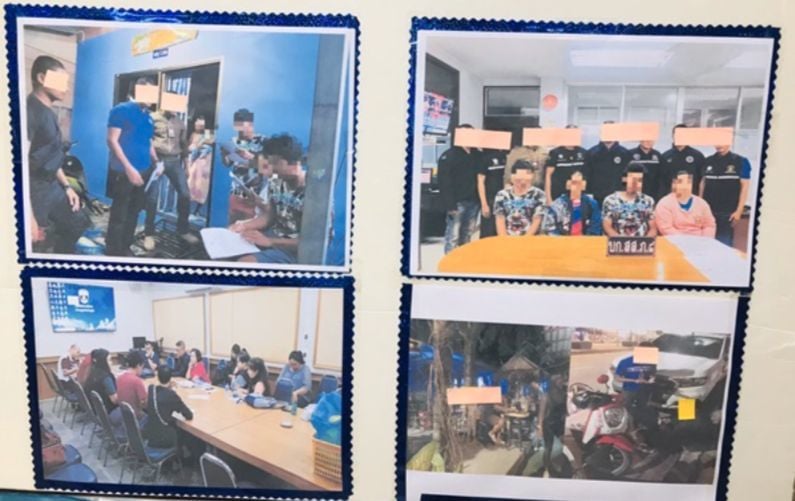 SOURCE: mgronline.com
Keep in contact with The Thaiger by following our
Facebook page
.
Never miss out on future posts by
following The Thaiger
.
9 arrested for allegedly embezzling more than 2.8 billion baht from Railway Club Cooperative funds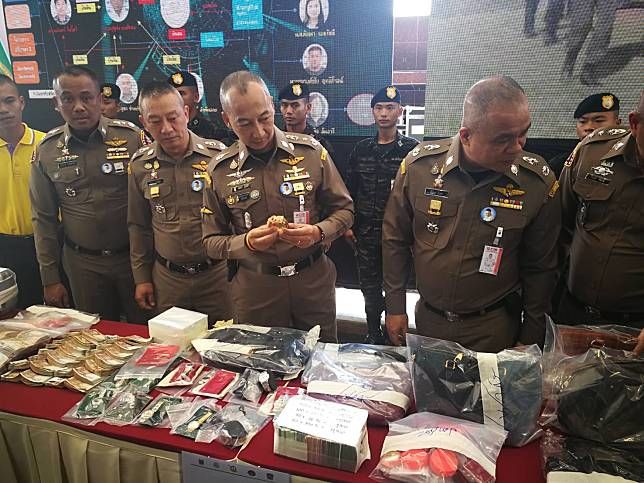 Police arrested 9 people involved in the Railway Club Cooperative, including the former chief, on collusion charges for allegedly approving loans behind closed doors to embezzle a total of 2.8 billion baht from members' funds.
Officers from the Central Investigation Bureau have been investigating since June 30 of last year. Investigators say the suspects approved loans without calling meetings for the roughly 2,300 cooperative members and used falsified documents to take out loans of about 15 million baht each.
When reviewing loan approvals made between January 2012 and November 2016, investigators say they found loans given to a hotel, housing estate, resort and property project. They say loans were also used to buy luxury cars and other valuables.
Officers from the bureau along with the Department of Special Investigation and the Anti-Money Laundering Office recently raided 26 locations in Bangkok, Phetchaburi, Samut Prakan and Nonthaburi. Officers seized a total of more than 10 million baht as well as luxury cars.
The 9 suspects face charges of colluding in theft, falsifying documents, using fake documents and money laundering. Along with arresting the cooperative's former chief executive, 70 year old Boonsong Hongthong, police arrested committee members 49 year old Pimpa Rodrassamee, 31 year old Orchanok Sa-ngadsap, 59 year old Weerachai Srisawat, 69 year old Surat Srisawat, 37 year old Prapat Srisawat, 44 year old Supakit On-aree, 63 year old Preecha Thanapairin and 40 year old Natyanit Mahachot.
SOURCE: Bangkok Post
Keep in contact with The Thaiger by following our
Facebook page
.
Never miss out on future posts by
following The Thaiger
.
Bangkok woman arrested for allegedly stealing 1 million baht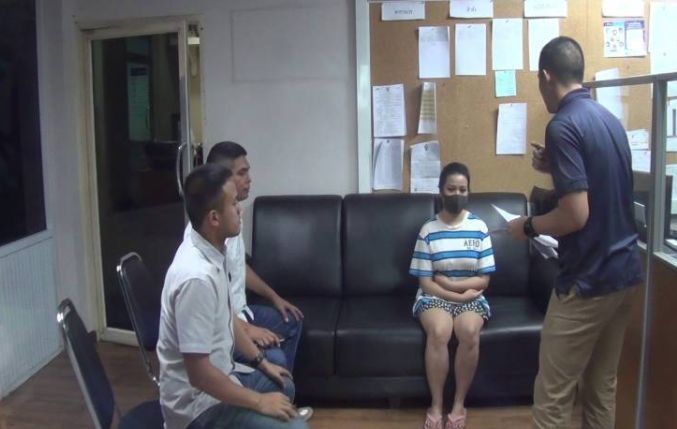 A Bangkok woman was arrested on fraud charges for allegedly stealing a company checkbook and withdrawing 1 million baht. The 29 year old woman, identified as Krissadee, worked in accounting for a clothing design firm in the city's Ekkamai area.
Apparently, shortly after she was hired, Krissadee suddenly stopped showing up for work. The company then noticed the checkbook was missing as well as a million baht from the company account.
In an investigation, Khlong Tan police found Krissadee made cash withdrawals. She allegedly told police that she used the money to pay for trips and gambling expenses.
SOURCE: Thai Visa
Keep in contact with The Thaiger by following our
Facebook page
.
Never miss out on future posts by
following The Thaiger
.
Monk arrested for alleged involvement in large methamphetamine delivery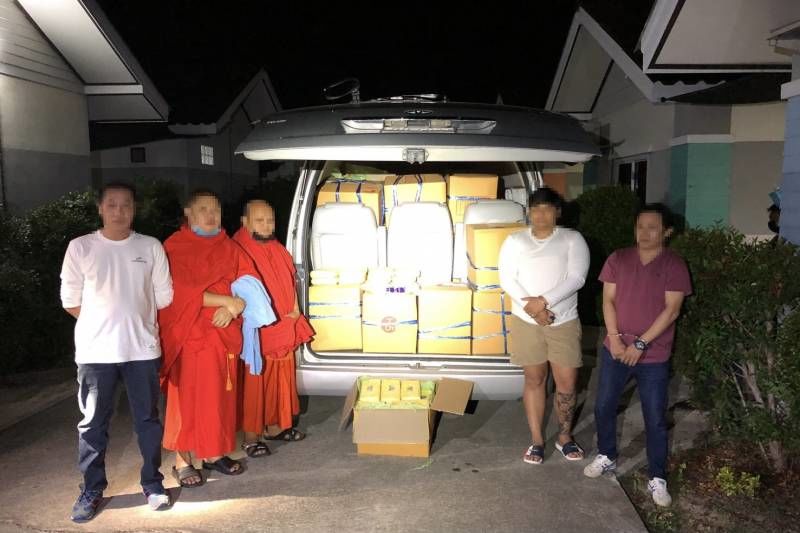 Police arrested a monk on drug charges and seized 4.8 million methamphetamine pills from a resort in the Central Thailand province Chai Nat. The man, a senior monk from Chiang Rai, was allegedly hired to help deliver large qualities methamphetamine 3 times and paid 300,000 baht per delivery. The monk allegedly told police that he needed the money to enroll in a master's degree program.
A photo shows the monk standing in front of a van packed with boxes. Along with the 4.8 million methamphetamine pills, police found a gun with 14 bullets and 11 mobile phones. According to Thai media, it was a significant drug trafficking bust, cracking down on a large network in the Chiang Dao and Chai Nat area. The monk allegedly sat in the van during deliveries to "trick" police and avoid getting searched at police checkpoints.
SOURCES: Chiang Rai Times | Thairath
Keep in contact with The Thaiger by following our
Facebook page
.
Never miss out on future posts by
following The Thaiger
.