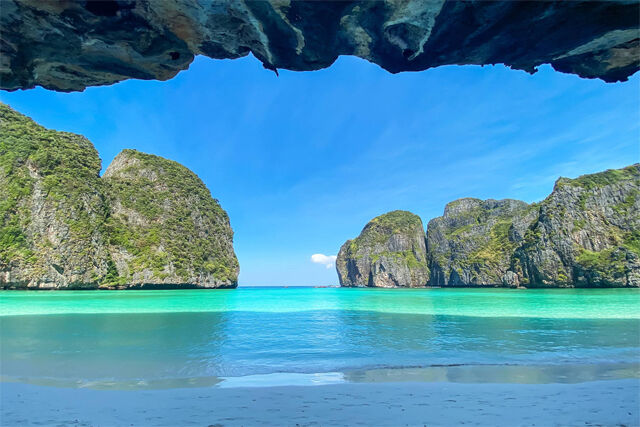 Press Release
Experience the stunning beauty of Phuket with an island-hopping day trip that you will cherish forever. Sail on the turquoise waters of the Andaman Sea, explore hidden sea caves and beaches and take in the breathtaking scenery. With Phuket Sail Tours, you can escape the crowds and enjoy personalized small-group boat tours with Captain Mark at the helm. Discover the adventure and beauty that Phuket has to offer and make memories that will last a lifetime.
Are you counting down the days until your upcoming vacation to Phuket Thailand? Phuket is a destination that has it all – from adventure and culture to relaxation and unforgettable experiences. And one experience that you cannot miss during your visit here is an island-hopping day trip from Phuket. Just imagine yourself sailing on the calm turquoise waters of the Andaman Sea, discovering hidden sea caves and beaches, and taking in the breathtaking scenery surrounding you. It's the perfect escape from the crowds and to immerse yourself in the stunning beauty of Phuket – Thailand. And for many, it will be one of the highlights of your trip to Phuket and an experience you will cherish forever.
Speaking of unforgettable experiences, let me share a story about Captain Mark – an Aussie sailor who, like many travellers, came to Phuket seeking adventure and new experiences. However, he soon realized he had found his new home and decided to start a new venture in Thailand. This is how Phuket Sail Tours was born – a company that offers small group boat tours, away from the crowds, and with a touch of personalized service. Because who needs to be crammed like sardines when you can sail in style with a cold drink in hand?
The Story Of An Aussie Sailor, Captain Mark, And Phuket Sail Tours – Where It All Started
Captain Mark's story began many years ago when he set foot in Thailand in 2004 and has been exploring the country's stunning waters ever since. With a strong passion for sailing, he started running boat tours to Phi Phi Island and Phang Nga Bay, making waves in the industry.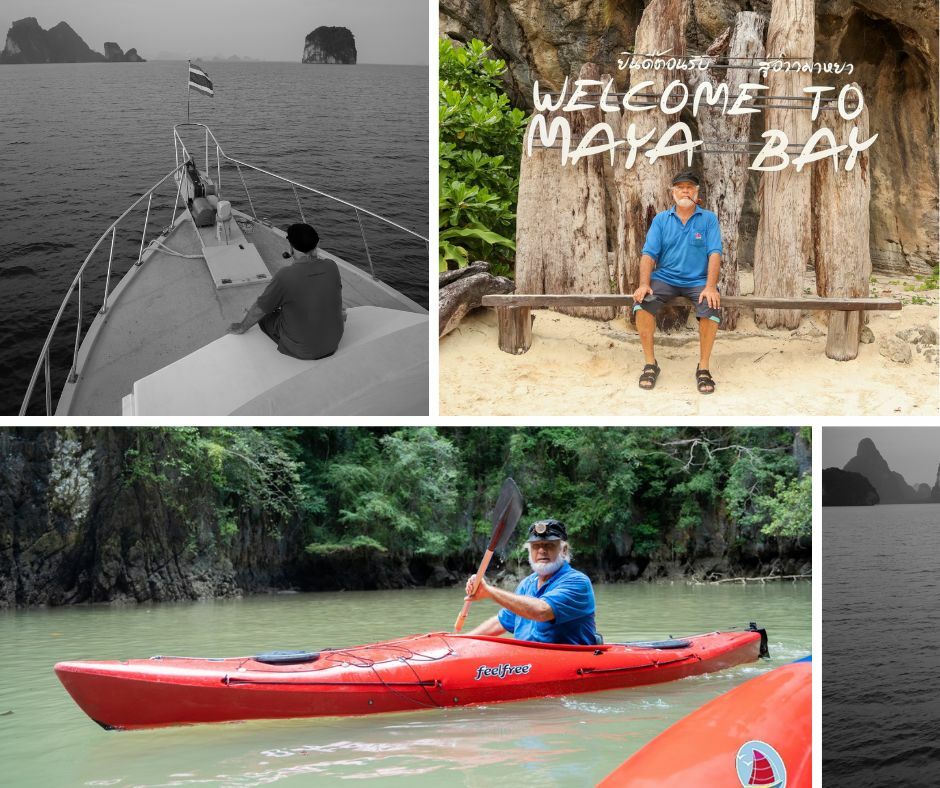 Growing up in Koombana Bay in Bunbury, sailing has been a significant part of his life since he was young. He started as a sea scout at just six years old and has been drawn to the water ever since. Having worked in various industries such as mining, construction, and forestry, Captain Pendlebury moved to Thailand for a change of pace.
During a trip to Thailand with his daughter, he saw a need for well-organized boat tours and decided to start his own business – "Phuket Sail Tours." And the rest, as they say, is history. Captain Pendlebury finds the most joy in the sunset tour to James Bond Island in Phang Nga Bay, discovering hidden lagoons and sea caves that are truly enchanting. He also loves taking his guests on a speedboat for snorkelling in Maya Bay, where the variety of tropical fish and corals make for an unforgettable experience in Phuket.
So What Makes Phuket Sail Tours One Of The Best Boat Trips In Phuket?
As Captain Mark always says, "it's all about quality, not quantity." At Phuket Sail Tours, he believes that a small group tour is key to providing an intimate and tailored experience for each guest. By limiting the number of guests on board, everyone has enough space to relax and take in the stunning scenery without feeling cramped or rushed.
What sets Phuket Sail Tours apart from the rest is Captain Mark's dedication to providing personalized and unforgettable experiences for his guests. He saw a need not only for well-organized boat trips but also for itineraries that allow guests to truly enjoy the must-visit islands during their best hours, away from the crowds.
Captain Mark's passion for delivering personalized experiences is evident in every aspect of his business. At Phuket Sail Tours, it's all about quality over quantity, and he is committed to providing a small group and personalized environment on board his boats.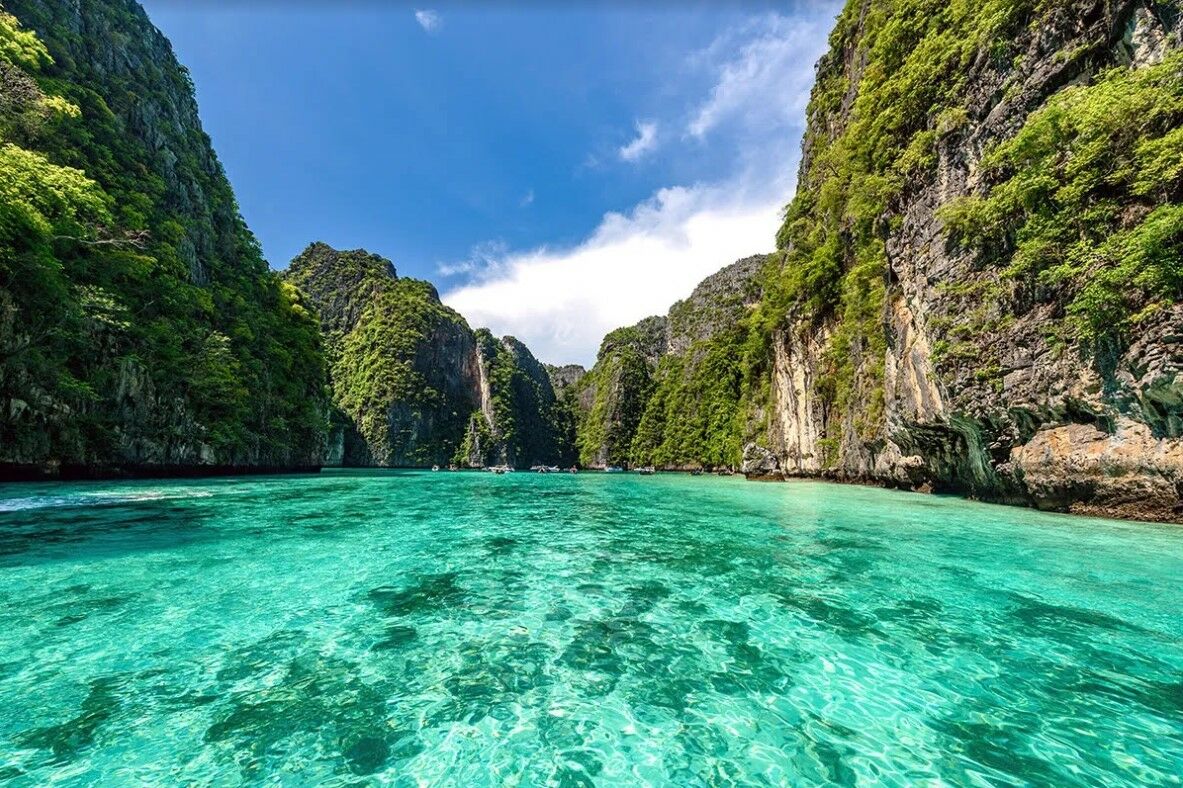 A Guide To Two Of The Must-Visit Destinations of Phi Phi Island and James Bond Island
If you're counting down the days to your upcoming vacation to Phuket or planning one, then you're in for a treat. You'll want to make sure you book a day trip to Phi Phi and another day trip to Phang Nga Bay & James Bond Island, an absolute must-do in Phuket.
Discovering the Hidden Gems of Phi Phi
The Phi Phi Islands are a breathtaking destination that has captured the hearts of travellers from all over the world. With its crystal-clear waters, powdery white sandy beaches, and stunning limestone cliffs, it's no wonder why it's been named one of the world's most beautiful islands. Whether you want to unwind on the beach or explore the vibrant marine life, Phi Phi Island has something for everyone.
Join Captain Mark and his team on an exciting day trip to Phi Phi Island aboard a speedboat. The tour starts early in the morning with a pick-up from your resort and includes stops at Maya Bay (weather and tide permitting), Pileh Lagoon, Viking Cave, and Monkey Beach. You'll have two snorkelling stops, where you can see the colourful tropical fish and coral reefs surrounding the island. Enjoy lunch at Captain Mark's favourite restaurant at the quiet end of a white sandy beach on the main Phi Phi Don Island, with various delicious dishes cooked fresh on arrival.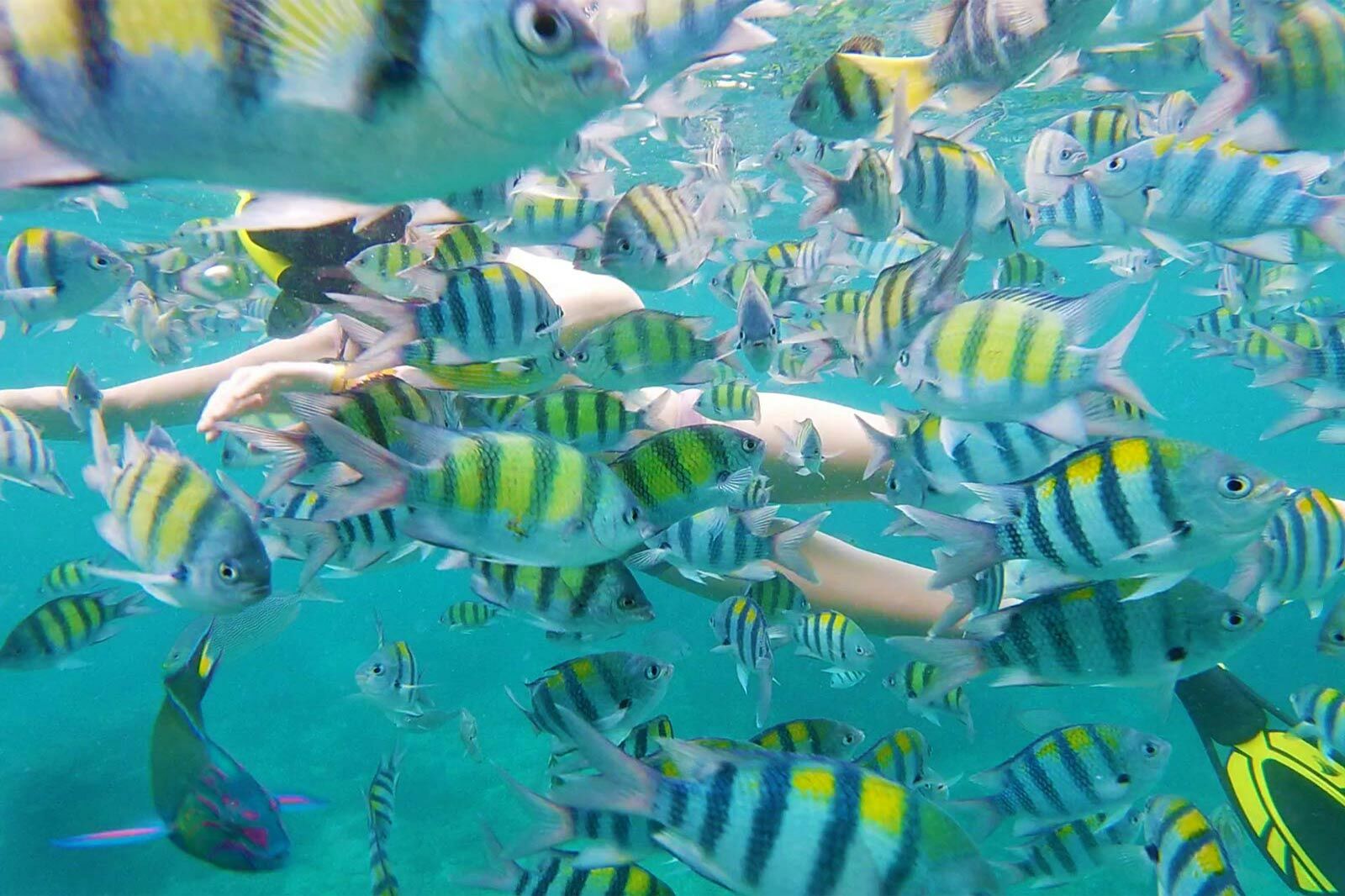 Phang Nga Bay & James Bond Island: A Captivating Sunset Tour from Phuket
Phang Nga Bay & James Bond Island are truly spectacular destinations that are a must-visit for any traveler. The stunning limestone cliffs and hidden lagoons of Phang Nga Bay are a natural wonder that will leave you breathless, while the iconic James Bond Island is a must-see for any movie buff.
For those seeking a more adventurous experience, Captain Mark's James Bond Sunset Boat Tour is a perfect choice. As you set sail in the late afternoon, you'll be mesmerized by the stunning colours of the sunset painting the sky in shades of orange, pink, and purple. Captain Mark will take you on a journey through the bay, where you can explore the famous James Bond Island during the uncrowded hours. And discover the island that was made famous by the James Bond movie "The Man with the Golden Gun." You'll feel like a true explorer as you paddle through hidden caves and lagoons, surrounded by towering limestone cliffs and stunning mangrove forests.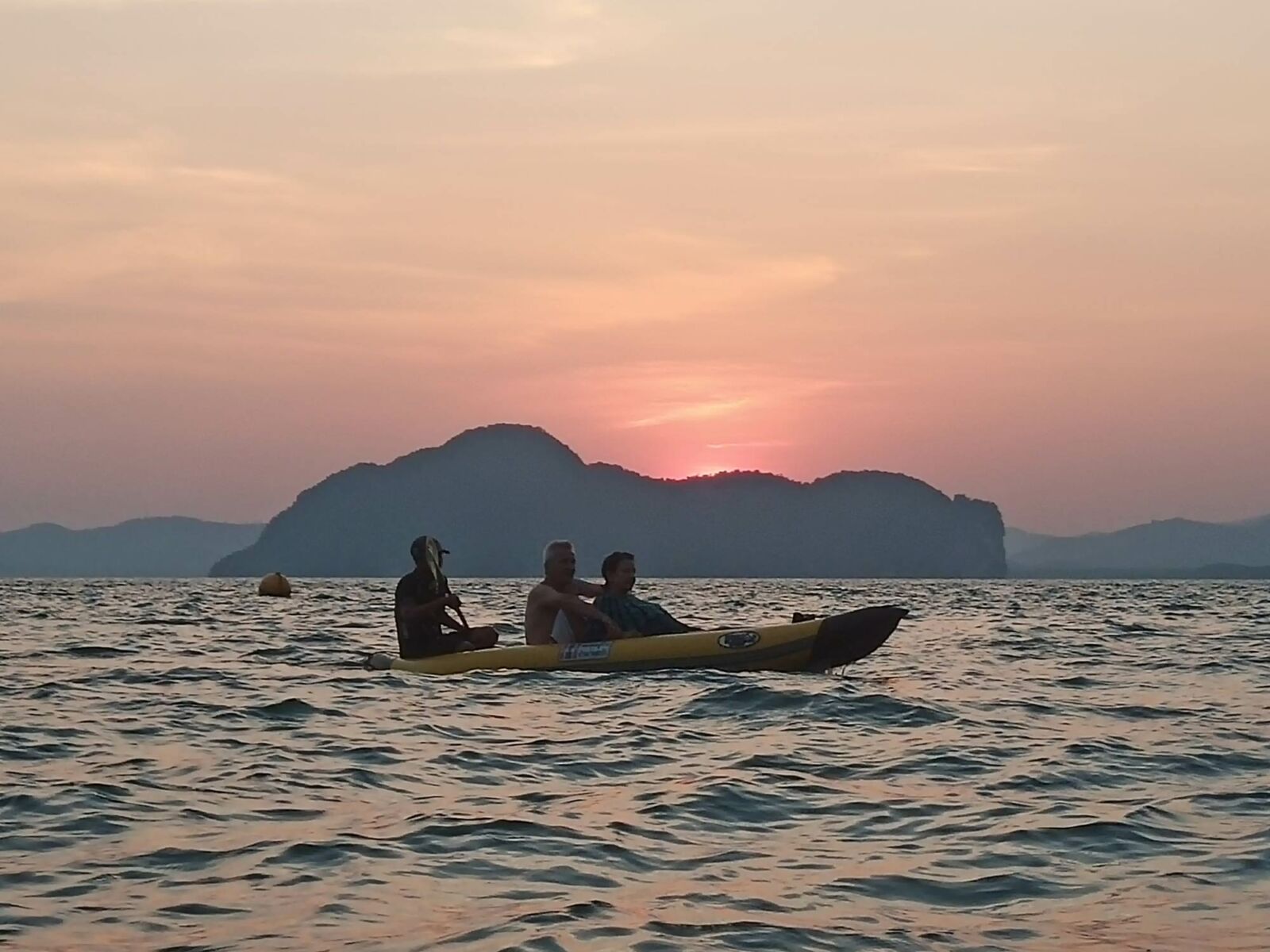 As the night falls, you'll enjoy a delicious Thai dinner on board the boat, served under the blazing twilight, and a range of refreshments and snacks throughout the evening. And after dinner, take your chance to witness the bioluminescent plankton in the sea caves of Phang Nga Bay, a truly magical sight to see. Captain Mark's James Bond Sunset Boat Tour is an unforgettable experience that combines adventure and natural beauty.
Unforgettable Day Trips From Phuket Sail Tours
There's no better way to experience these incredible destinations than by taking a day trip with a reputable tour operator. Phuket Sail Tours offers small group tours that allow you to experience these natural wonders away from the crowds and with a touch of luxury. With Captain Mark at the helm, you'll be taken on a journey through the heart of Phi Phi and Phang Nga Bay & James Bond Island, where you'll discover hidden gems and create unforgettable memories. So, if you're counting down to your vacation to Phuket or planning one, make sure you add Phi Phi Island and Phang Nga Bay & James Bond Island to your must-visit list. And don't forget to book a small group tour with Phuket Sail Tours for a truly unique and unforgettable experience.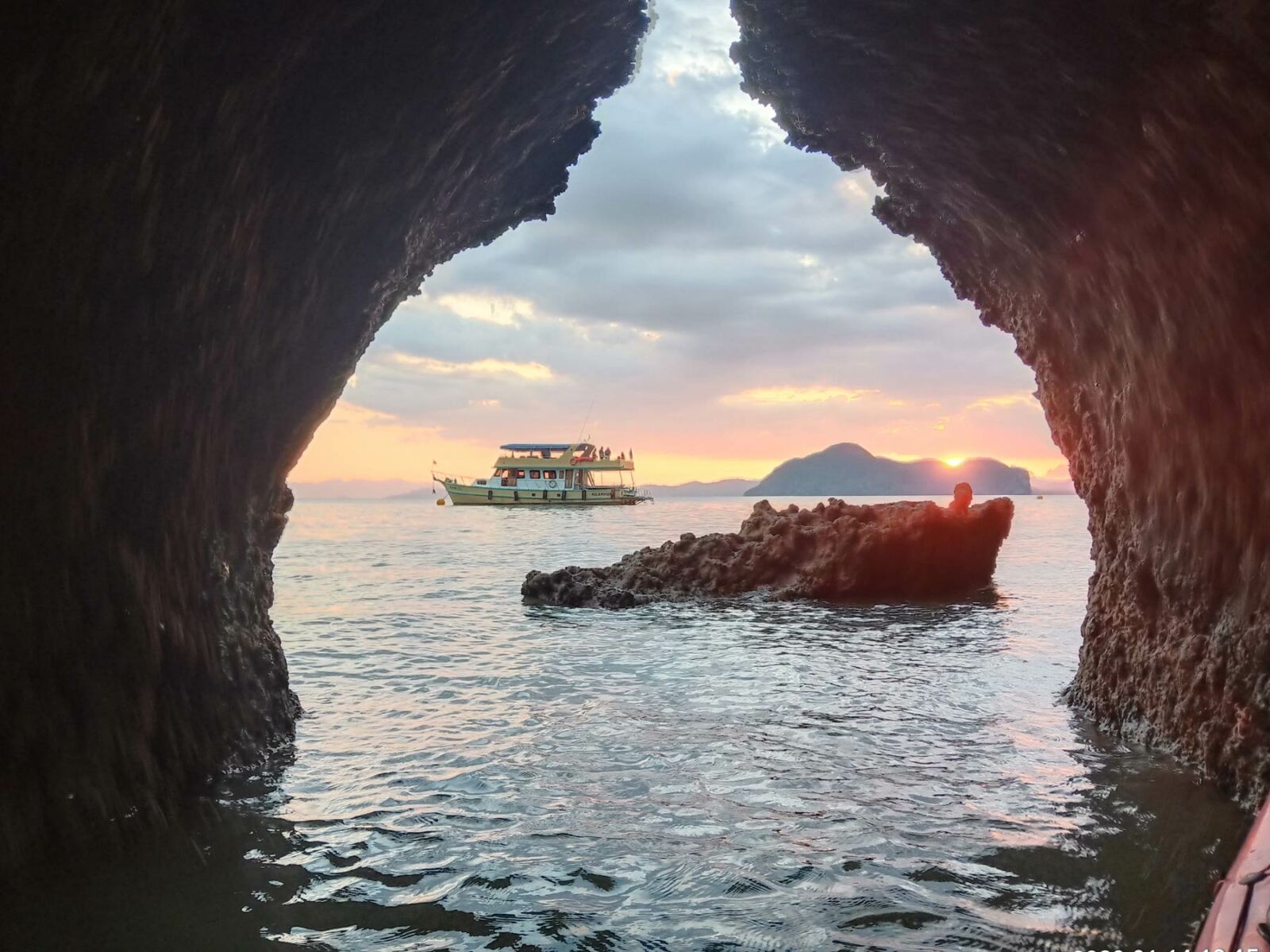 Phuket is a truly amazing place to spend some time but also offers many other incredible places nearby. However long you're here, you'll never be short of something awesome to do. There's so much to see, you'll need to come back!
Travel safe!
========= BOOK THE BEST UNCROWDED BOAT TOURS IN PHUKET =========
🛥️ Check Out Phuket Sail Tours: www.phuketsailtours.com
💬 Need recommendations drop them a message: www.facebook.com/phuketsailtours
📧 Email them: book@phuketsailtours.com
CHECK OUT THEIR REVIEWS HERE


Join the conversation and have your say on Thailand news published on The Thaiger.
Thaiger Talk is our new Thaiger Community where you can join the discussion on everything happening in Thailand right now.
Please note that articles are not posted to the forum instantly and can take up to 20 min before being visible. Click for more information and the Thaiger Talk Guidelines.