Southeast Asia
"Japan will definitely win the war" – new memos revealed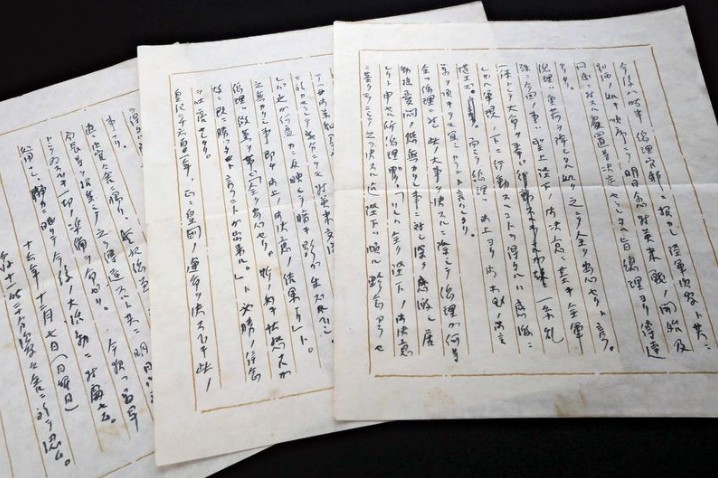 PHOTO: A memo by Michio Yuzawa, a former Japanese vice home minister
Interesting historical footnote today according to memos recently discovered which reveal the mindset of the Japanese prime minister at the time, just one day before the Japanese attack on Pearl Harbour.
The Japan Times reports that wartime Prime Minister Hideki Tojo stated that Japan would "definitely win the Pacific War" after meeting with Emperor Showa on the eve of its outbreak, according to a recently discovered memo.
Found among the effects of Michio Yuzawa, the then vice home minister who died in 1963, the memo details what Tojo told Yuzawa about the opening of the war with the United States on the evening of December 7, 1941, the day before the attack on Pearl Harbour in Hawaii.
It is written on five sheets of paper, and also notes the time and date: "11:20 p.m. December 7 (Sunday), 16th year [of the Showa era]."
According to the memo, Tojo stated that he had explained to Emperor Showa during the day on Dec. 7 the scheduled events for the day when Japan would begin hostilities. The Emperor had previously opposed the war, but decided in its favor and the branches of Japan's military began to act together.
Read the rest of this story HERE.