Thai sailors to compete in the Para World Sailing Champs in US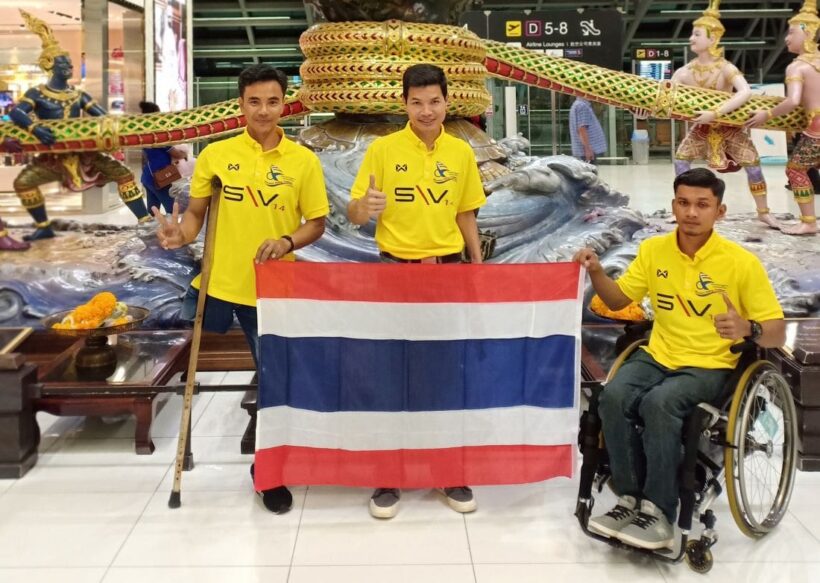 Thailand are sending sailors to the Para World Sailing Championships for the first time with Suraphong Chitkhong and Paisal Pa-teh, both from Pattaya, heading to Sheboygan in the USA to take part in a pre-event sailing clinic followed by the World Championships from September 18-22.
Peter Jacops, Founder of Disabled Sailing Thailand says that this is a very special moment for sailing in Thailand.
"Never before have Thailand sent sailors to the Para World Sailing Championships and Disabled Sailing Thailand are very proud to be doing so this year. Our Thai sailors have been undergoing training with coaches at Royal Varuna Yacht Club in Pattaya and while this is very early days for Para Sailing in Thailand, the clinic before the Worlds is an excellent opportunity for our Thai sailors to learn more and the World Championships will be an experience never to be forgotten I'm sure."
In 2015 the International Paralympic Committee opted to drop sailing from the 2020 Paralympics and it was this decision that lead to the founding of Disabled Sailing Thailand who's aim is to make the sport more accessible for people with disabilities and ultimately to support the reintroduction of sailing to the Paralympics.
"We have been working closely with World Sailing, the sport's world governing body, and they have been very supportive in helping us to send sailors from Thailand to this year's World Championships. There are 125 sailors from 36 countries taking part and we hope our Thai team will inspire others who wish to try sailing in the future," added Jacops.
Follow the Thai athletes' progress on the Disabled Sailing Thailand Facebook page.
Disabled Sailing Thailand is a not-for-profit organisation registered under the Yacht Racing Association of Thailand and has received support many individuals and companies to get this far, including Ocean Marina Yacht Club, Royal Phuket Marina, Austhai Marine, Simpson Marine, Pattaya West Winds Masonic Lodge, Royal Varuna Yacht Club and North Sails.
For more information about Disabled Sailing Thailand, visit HERE.


Have something to say? Scroll down to leave a comment, or visit our Thaiger Thailand Q&A Forum to discuss people, events, to-do and more with the local community.

Read more headlines, reports & breaking news in Thailand. Or catch up on your Thailand news.
Leo returns to 'The Beach'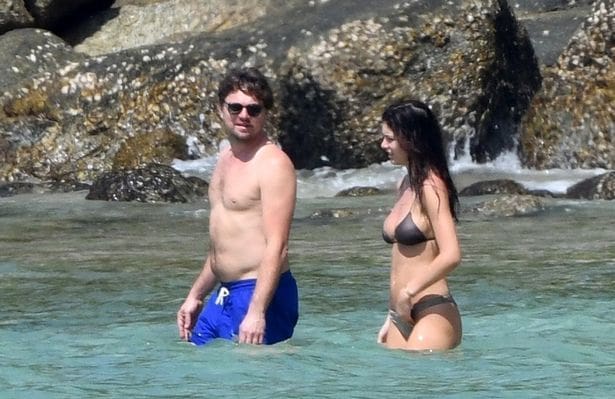 … well, a beach in Phuket anyway.
PHOTO: BACKGRID
It's 19 years since Leo DiCaprio starred in 'The Beach'. The film made both Leornado and Maya Bay famous. Maya Bay on Koh Phi Phi is now closed but Leo has made a return to Phuket island where he shot many of the scenes for the film (including at the On On Hotel in Phuket Town).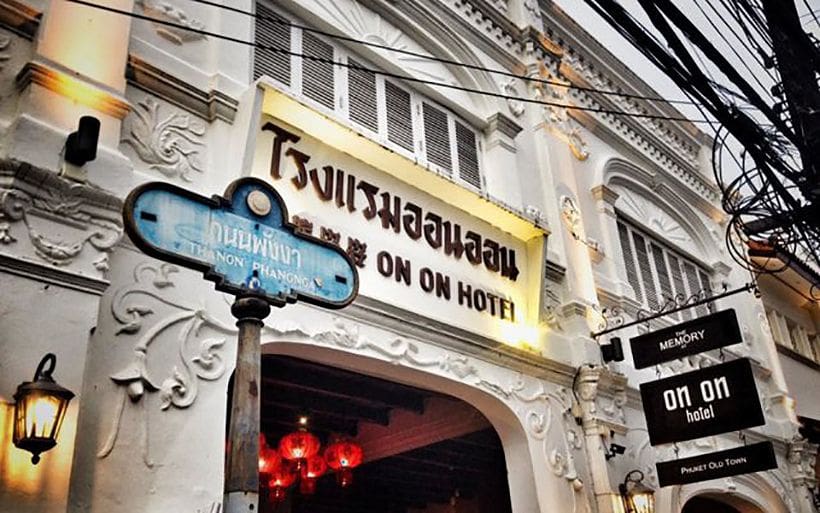 Now the Mirror Online reports that Leornardo has returned to Thailand with his 21 year old model girlfriend Camila Morrone for a break at the luxury resort Amanpuri in Phuket.

Leonardo DiCaprio in the 2000 film shot in Thailand 'The Beach'
The Mirror suggests that the 44 year old is a little out of shape compared to his bronzed boy bod in 'The Beach'.
"But despite a heavy workout regime of volleyball and kissing, it looks like even Leo can't hold back the sands of time."
Leo and his current gf Camila (whose stepfather is Al Pacino) first sparked romance rumours in December 2017, according to the Mirror report, when they were seen shopping together in Los Angeles, where the Morrones lives.
ORIGINAL ARTICLE: Mirror Online
Hua Hin expat postpones attempt to cross the Gulf. On a paddle board!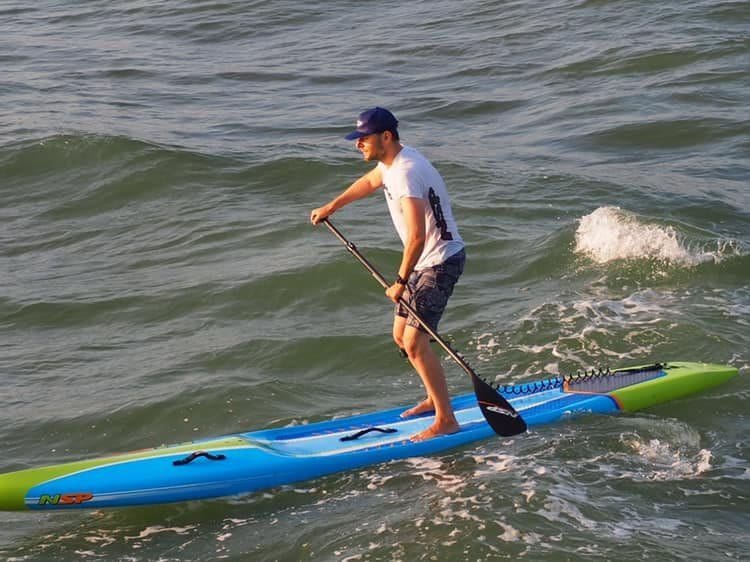 A Russian living in Hua Hin is attempting to cross the Gulf of Thailand. And he's not going on the daily ferry. His mode of transport is just a paddle board.
Vladimir Kruchinin was scheduled to depart on Monday from the shores of Pattaya, according to his Facebook page.
"Exciting times at 4am for the start of our Pattaya to Hua Hin crossing… but it was not to be with technical difficulties with the support boat… back for another attempt soon!"
37 year old Vladimir will navigate the 110 kilometres across the Gulf of Thailand from Pattaya to Hua Hin using just his stand up paddle board. Bad weather on Monday forced him to postpone his initial departure date. He says he first started paddle boarding in 2016 and became hooked after renting a board from a resort at Sam Roi Yot beach.
"At that moment, I fell in love with stand up paddle boarding and within a week I had my own first board", Vladimir told Thaivisa.
He told Thaivisa how he has lived in Hua Hin with his wife and son since 2012.
"Since that time, the sport plays a major role in my life. Thanks to SUP, I have improved my physique, have discovered many interesting places and have found new friends".
"Usually in the daytime, I travel around 20 to 40 kms. When you are surrounded by such beautiful scenery in Thailand, a long way doesn't seem so far. The first time I paddled over 70 km in one day, I realised that much greater lengths were possible.
"I had a dream of crossing the Gulf of Thailand from Pattaya to Hua Hin. At first, I was scared at the thought, but now I am determined to do it. The path will take me across about 110 km. I'm yet to achieve such distances in a day but I believe I am capable".
You can follow Vladimir's progress HERE.
SOURCE: ThaiVisa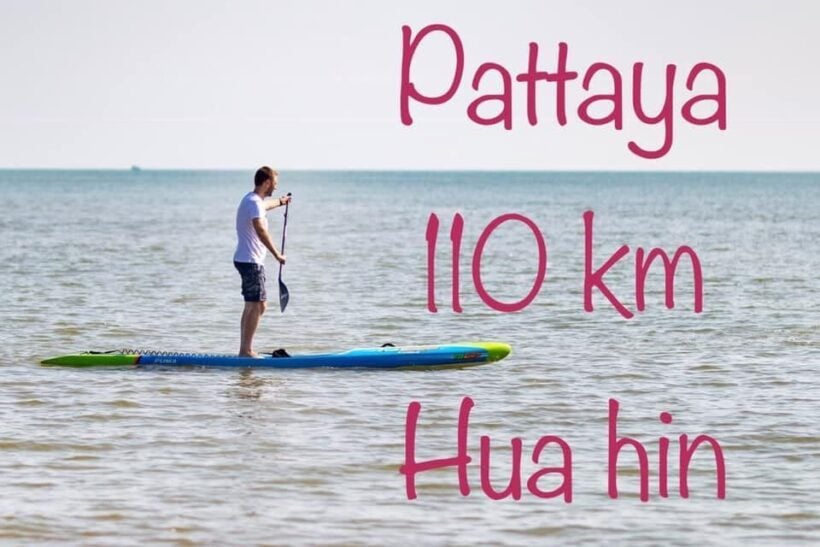 VIDEO: British pianist performs at Thai Elephant Sanctuary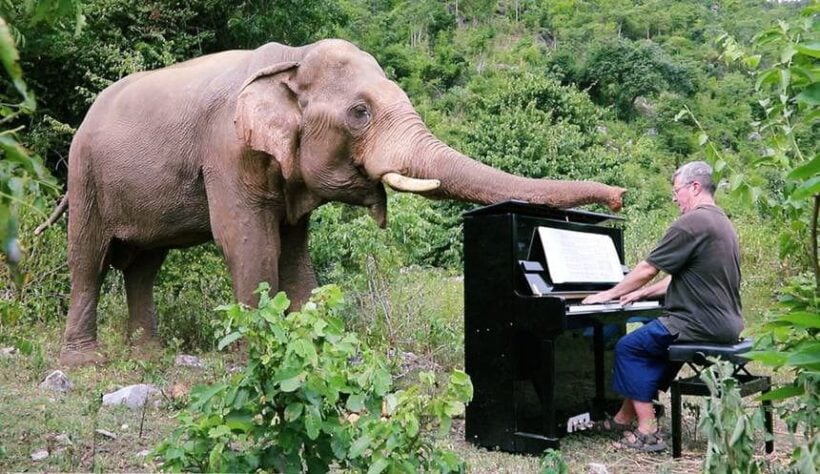 PHOTO: Tree Hugger
Paul Barton is a British classical pianist who seems to have made some new friends. At the Elephants World Retirement Sanctuary in Kanchanaburi province in Thailand, Barton has gotten himself a rather 'big' fanclub.
A frequent visitor to the sanctuary, the musician enjoys taking his piano out in front of a herd of elephants and serenades these mighty pachyderms. In the video below watch as Mr. Barton's music sweeps you away and the surreal image of his audience, trying to quietly eat at the same time, appreciating the finger work.
Having studied at London's Royal Academy of Arts, Barton hopes that these gentle creatures can find some solace in his renditions.
There has been much criticism on social media regarding the treatment of elephants in the tourist trade, with Thailand often being a topic of conversation. Many elephants who come to the sanctuary come from overworked backgrounds which sometimes leaves them disabled.
In this second video (below) watch as Barton plays for a very special elephant, Ampan, who is 80 years old and considered 10 years over the average elephant lifespan. Blind in one eye and barely being able to see with the other, its mesmerising to see a creature of such size have a appreciation for french classical composers.
SOURCE: EuroNews