Olta is the newest 'olternative' in Bangkok's Suan Phlu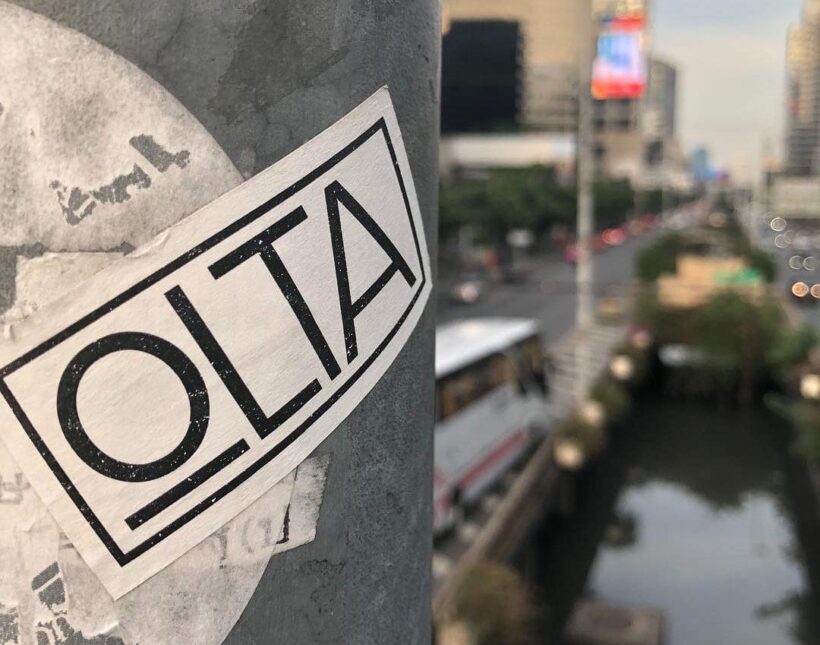 Scottish Chef Jamie Wakeford, of noted Phuket restaurant Bampot Kitchen, is rolling out a new restaurant in Bangkok.
Themed as 'modern British', and named Olta, the outlet has just opened in the Suan Phlu neighborhood.
The Suan Phlu area is described as one of Bangkok's latest dining enclaves, with new fashionable openings arriving every month. Currently, Suan Phlu is currently the IT restaurant area in the capital. This street is interesting for foreigners because it is in early stages of gentrification – the old shop houses are still there, along with the great street food stalls you expect, but now these have been joined by a new generation of funky modern venues appealing to locals, expats and tourists.
Suan Phlu is located on upscale Sathorn Road, close to many of the large five-star hotels – The Metropolitan, Banyan Tree and The Sukhothai. If you are arriving by BTS, it is easiest to get off at Chong Nonsi and take a short taxi.
Hitting the road to Bangkok, Wakeford is mixing up classic dishes and local taste with a talented innovative approach at Olta.
A cozy bar completes the offering. Looking for what's new in Bangkok? Olta certainly should make the top of the list.
Best wishes to Jamie Wakeford and his new BKK team.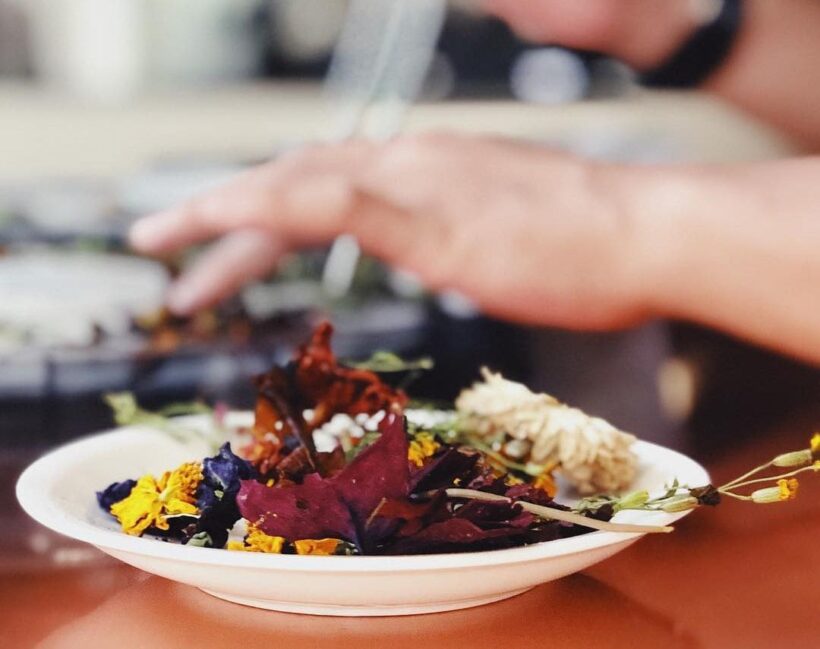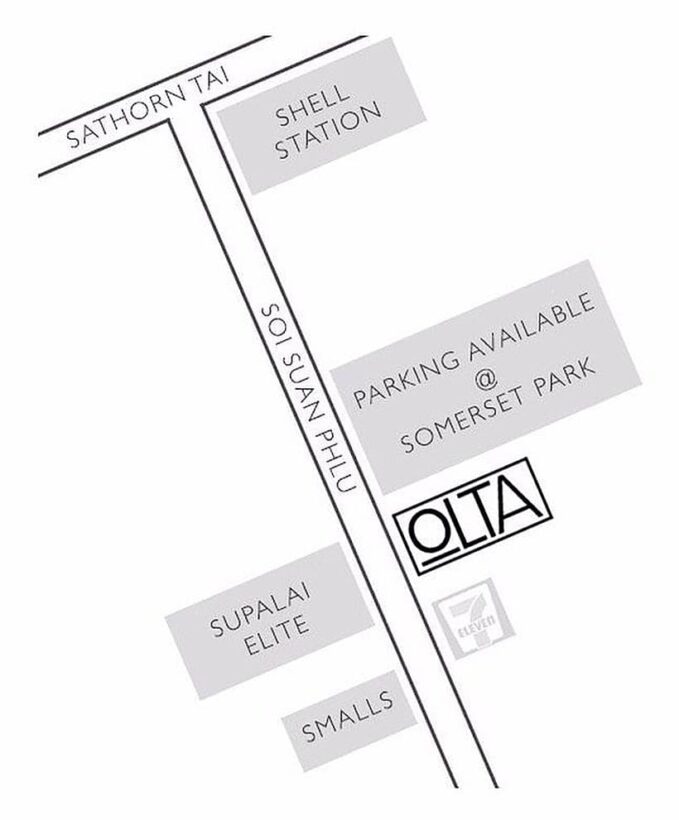 Keep in contact with The Thaiger by following our
Facebook page
.
Sexual assault, not theft, motive for spiked water bottles – Police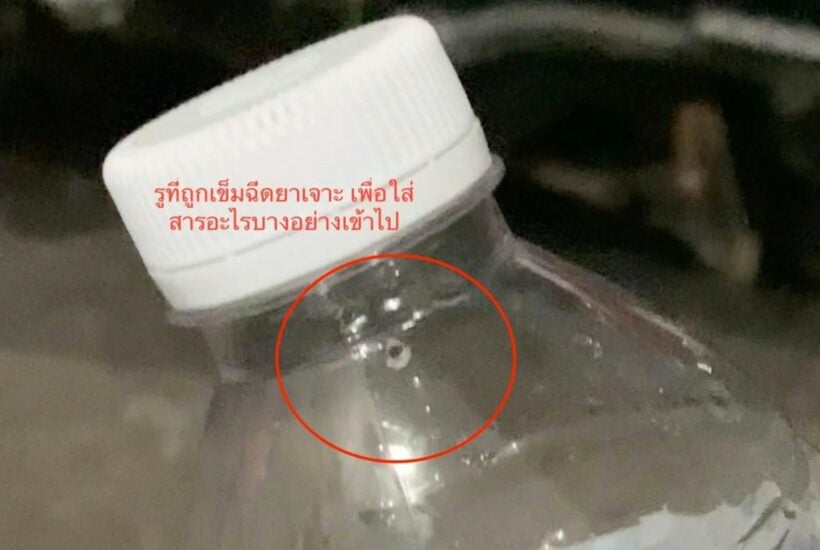 In an unexpected development to a story which has recently made headlines, police in Nonthaburi, just north of Bangkok, now claim sex, rather than theft, was the likely motivation behind the cases of spiked water bottles of joggers at a public park. On Friday police announced progress in the investigation into cases at the park in the government complex, following reports in June of joggers being hospitalised after drinking water from their sports bottles. 9 men have now been questioned and detained by police over alleged sexual activities at Nonthaburi City Hall's park. They were detained as part of an ongoing […]
Report claims air pollution "kills thousands", costs billions annually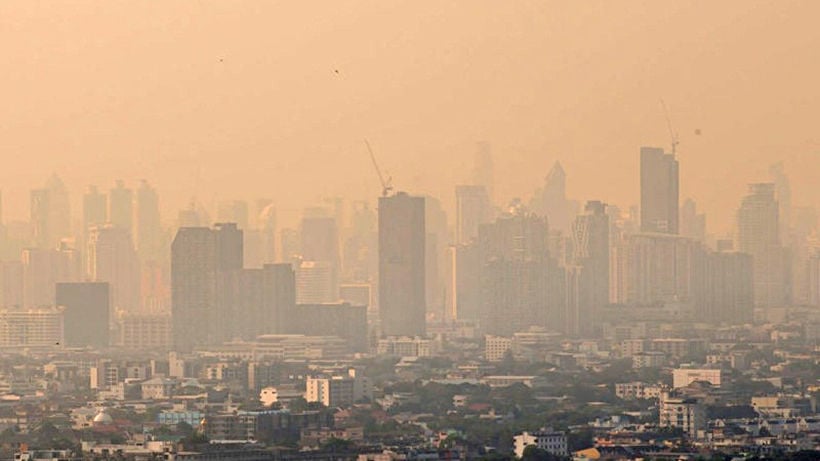 "In mere months, major cities around the world have lost tens of thousands of lives and well into the tens of billions of dollars in economic productivity." New data released by environmental groups makes claims that air pollution in Bangkok alone has caused some 6,800 deaths and an economic loss of 81.4 billion baht so far this year. The data, released online earlier by the Helsinki-based Centre for Research on Energy and Clean Air, Greenpeace – Southeast Asia and the real-time air quality monitor IQAir Air Visual, measured smog in 28 major cities worldwide and used models devised by the […]
Motorcyclist, gazing at phone, plummets from Bangkok bridge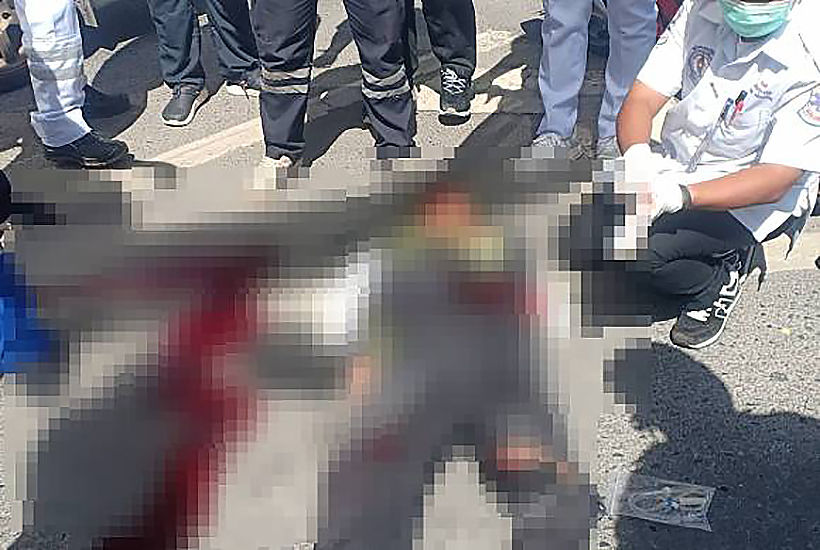 A man is dead after plummeting 10 metres from Bangkok's Rama 3 bridge yesterday. Police and rescue workers were called to an area below the bridge and found the body of a 43 year old motorcyclist, identified only as "Kiatpong." Still on the bridge was his Honda Zoomer-X scooter, and there was evidence of scratches along the bridge wall. He appeared to have been a deliveryman as there was a large delivery box on the back of the motorbike. Witnesses who saw him fall say he was killed instantly. Motorcycles are not allowed on the Rama 3 bridge. Police looked at […]