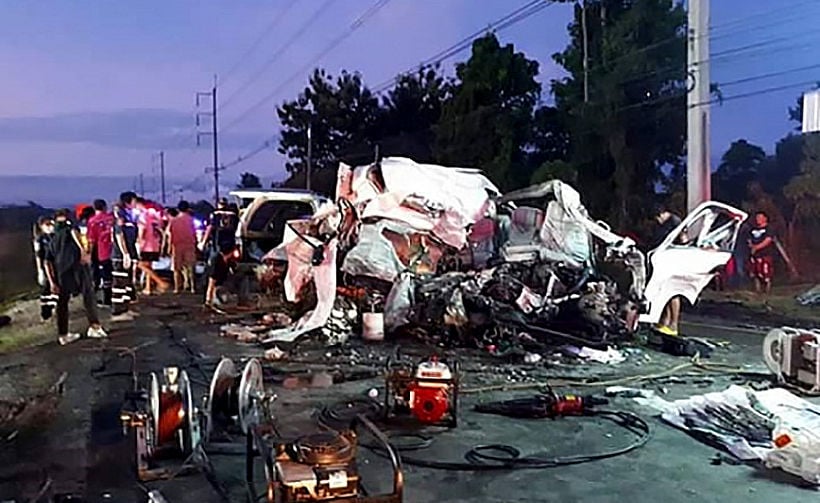 PHOTOS: The Nation
Eleven people have been killed and four others seriously injured after a chartered van carrying Lao workers collided with an 18 wheel truck in Sa Kaew province, east of Bangkok on the Cambodian border, early today (map below).
The Nation reports that they were travelling to the Chanthaburi immigration checkpoint to renew their visas.
Police suspect the Thai van driver, Sansern Sathongkhan, might have dozed off behind the wheel, and driven the passenger van into the opposite lane where it crashed head-on with the oncoming 18 wheel truck.
Police and rescue workers rushed to the scene at 4.15am on the Sakaew-Chanthaburi Road section of the highway near the entrance to the Wang Somboon District Office.
They found the dead bodies of the van driver and Lao passengers, many of whom were crushed in the wrecked van while others were flung out of the van with the force of the impact. Rescue workers were able to remove four seriously wounded people from the wreckage, including three Lao passengers and the truck driver, Subin Pengmoo, to rush them to the district hospital.
SOURCE: The Nation