Thai Department proceeds with crackdown on shameless price gouging on medications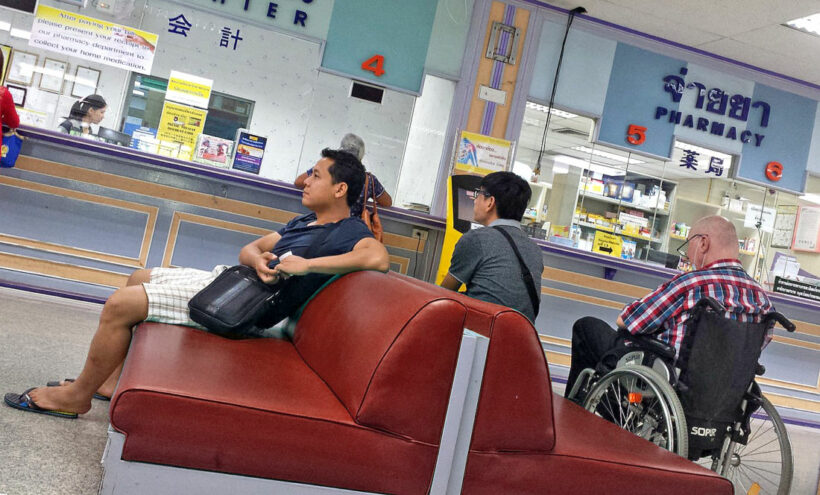 Despite a lot of resistance from the local Thai private hospital networks, The Department of Internal Trade says they will proceed with its crackdown to control prices of medicines now that it has received their price lists.
Once legislation is enacted, hospitals selling medicines above the median price set by the department will face fines and/or imprisonment. Since August 16, every hospital has been required to print out QR codes so patients can compare prices.
Many Thai private hospitals have been price gouging patients for medications sold through their in-house dispensaries for years, sometimes inflating prices for prescription medications up to 3,000% the price of a local pharmacy.
Prayoth Benyasut, the department's deputy director-general, says private hospitals, manufacturers, importers and dealers provided the department with their price lists on July 31, and DIT has used this data to set a price for each item, which will be made accessible to customers.
"If hospitals are not able to explain why a medicine is overpriced, they will be fined 140,000 baht or be imprisoned for seven years, or face both a jail term and fine."
The DIT says it will summon 20 private hospitals to testify after they failed to meet the July 31 deadline to provide their price lists.
"If they don't show up, they will face three months in jail and/or fined 5,000 baht. Those who have failed to provide complete data will be fined 2,000 baht, while those that have failed to respond to the deadline will be fined 20,000 baht and/or imprisoned for a year."
The DIT will release a list of pharmacies on its official website, www.dit.go.th, so people can have their prescriptions filled there, though this option is still being considered by the Pharmacy Council of Thailand.
The department has also sent its agents to check if private hospitals are displaying the QR codes. People can also check the price of drugs on the www.hospitals.dit.go.th website, according to The Nation.
Private hospitals will also be required to follow the Joint Standing Committee on Commerce, Industry and Banking's notification on regulations on drugs, medical supplies and medical services, which insists that patients be provided with estimated costs before they are admitted to hospital. Hospitals are also required to provide patients with prescriptions that have clear information and instruction.
SOURCE: The Nation
Keep in contact with The Thaiger by following our
Facebook page
.
Relatives claim British pensioner was mistreated and starved by Thai family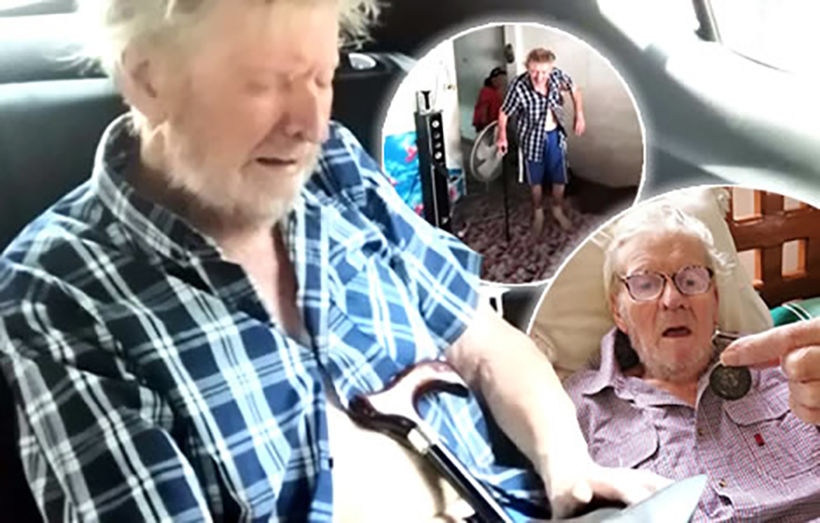 Relatives of an 86 year old British war veteran claim he endured starvation and mistreatment at the hands of his Thai family in Samut Sakhon, central Thailand. After receiving medical clearance, the man was flown home to the UK yesterday on an Eva Air flight.
A report in Thai Visa says the man, named only as "Ron", was rescued after family members started crowdfunding to get him home. Relatives claim that despite money being taken from his pension fund, Ron only had a bed made from pallets to sleep on and was always starving due to a lack of adequate food and water.
Expat Declan James Theodore, responded to a plea for assistance posted by Ron's family on an expat forum and went to pick Ron up at the property where he was living. It's understood the family he shared the house with did not object to him being taken away. Ron was initially taken to a resort in Hua Hin while his family continued to fundraise and obtain the medical clearance needed to get him home. It's understood he suffers with a serious spinal problem.
Ron's daughter, Marion Phillips, spoke to Thai Visa about her father, who first moved to Thailand seven years ago following the death of his partner. He was initially living in Udon, northeast Thailand, but moved to Samut Sakhon at the request of a woman he had struck up a relationship with.
"He got friendly with another Thai lady and was happy living in Udon, but she wanted him to move about a year ago and that is when things went very wrong for my dad. He wasn't cared for very well and was always starving. He would give her his bank card to get food, but he never had enough food or water. He was being very mistreated and lost so much weight. I don't really know the Thai woman but he never married."
Meanwhile, Ron says he still loves Thailand.
"I am very relieved and happy to be going home. I'm still crying. I still love Thailand and I want to come back – I have a dog here that I love very much. But I am not going to get involved with any Thai women again".
SOURCE: ThaiVisa
Keep in contact with The Thaiger by following our
Facebook page
.
Vale Ken Chung, Koh Samui hotelier and former Honorary Consul dies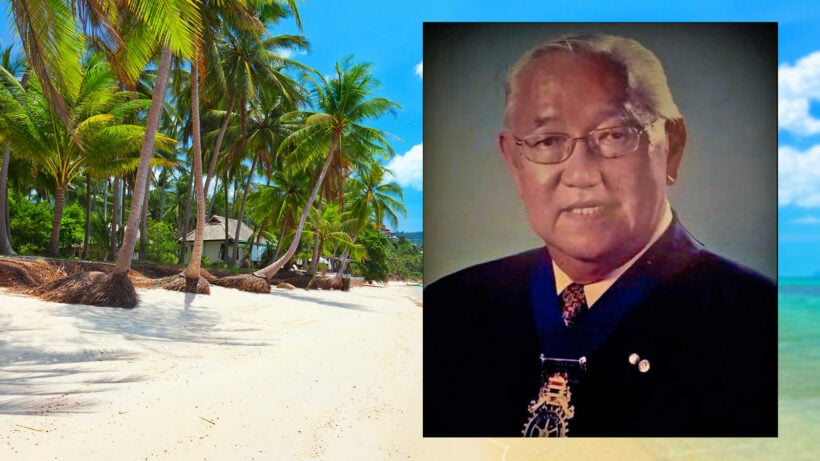 RIP Ken Chung, a founder member of Skål International Koh Samui, and a former Charter President for the Rotary Club of Samui after having been involved with Rotary in Australia for many years prior. In 2003 Ken was appointed as the Honorary Consul of the Australian Embassy, a position he held with pride for more than 12 years.
A kind friend and gentleman and well respected by so many on the island. He was a resident of Koh Samui for over 29 years.
Ken opened one of the first Italian restaurants (La Casa in Lamai) and later he was the General Manager at the Weekender Resort. Ken was an active committee member of THA in the region.
Ken passed peacefully in his sleep on May 8. He will be sadly missed by all that knew him.
Andrew J Wood 
VP Skål International Thailand
Keep in contact with The Thaiger by following our
Facebook page
.
Issuing of driving licences suspended during emergency decree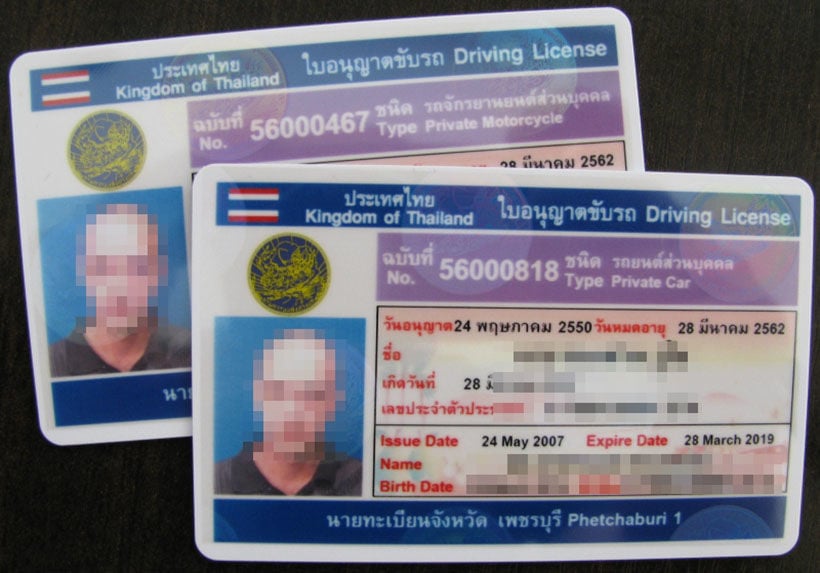 The Department of Land Transport has declared a moratorium on the issuing of new driving licences until the emergency decree ends (currently scheduled to end on May 31). Thai Residents reports that DLT Director General Jirut Wisarnjit says the recent extension to the emergency decree means services will not re-open from May 7 as planned.
"The decision has been taken in order to cooperate with ongoing measures to halt the spread of the Covid-19 virus and protect DLT staff and members of the public."
Drivers whose licences expire between January 2 and May 31 are being granted an extension, with relevant authorities, including the Royal Thai Police and the Office of Insurance Commission, already notified. The Insurance Commission is asked to ensure affected drivers can still make a claim following an accident and the Royal Thai Police are requested to allow drivers with licences that expired on January 2 or later to continue driving.
It's understood that once normal service resumes, those who have already booked to sit a driving test or renew their existing licence will be given priority. The DLT adds that all existing safety and hygiene protocols will continue to be observed.
SOURCE: Thai Residents
Keep in contact with The Thaiger by following our
Facebook page
.