US President halts funding for WHO – VIDEO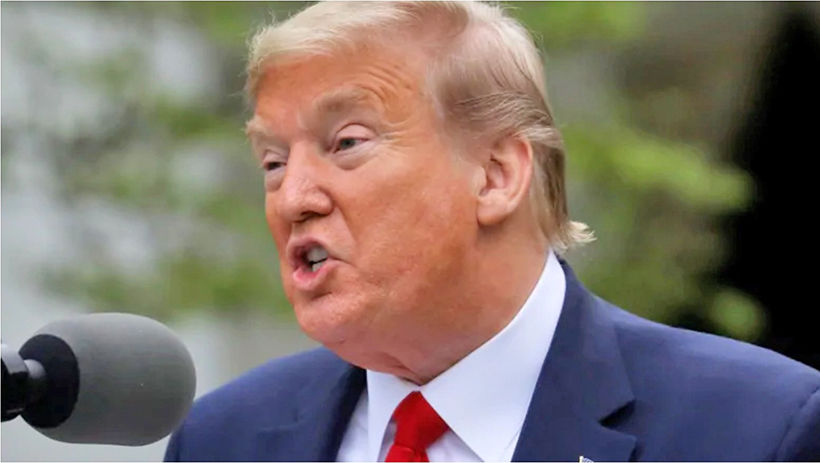 At over 600,000 cases, the US has more Covid-19 infections than any other country. Now, the US President Donald Trump has now announced a cut in US funding for the World Health Organisation, the UN agency tasked with fighting the outbreak worldwide. In a press briefing at the White House Rose Garden yesterday, he said he had instructed his administration to suspend funding to the group over its handling of the pandemic, saying it had "failed in its basic duty and must be held accountable" The move drew immediate condemnation.
The suspension is pending a full review on the annual funding by White House staff. The US contributes around 15% of the WHO's annual operational budget.
Whilst shifting the narrative of blame for the current situation in the US, blaming everyone from China to Barack Obama, the media and state governors, President Trump accused the WHO of promoting "China's disinformation" about the virus that likely led to a wider outbreak of the virus than otherwise would have occurred.
UN Secretary-General Antonio Guterres said it is "not the time" to be reducing funds to the WHO or any other organisation fighting the pandemic.
"Now is the time for unity and for the international community to work together in solidarity to stop this virus and its shattering consequences."
Writing on social media, the medical director of the Special Pathogens Unit at Boston University said withdrawing funding would be a disaster.
"Cutting 15% (the US contribution) of WHO budget during the biggest projected pandemic of the last century is an absolute disaster. WHO is a global technical partner, the platform through which sovereign countries share data/technology, our eyes on the global scope of this pandemic."
The US President has been feuding with the UN agency over blame for the gravity of the crisis in America. Reacting to Trump's previous threats, the WHO director-general Tedros Adhanom Ghebreyesus said last week that it was not the time for such rhetoric.
"The focus of all political parties should be to save their people. Please don't politicise this virus. If you want to have many more body bags, then you do it. If you don't want many more body bags, then you refrain from politicising it … We will have many body bags in front of us if we don't behave."
One Twitter user wrote "This is like suspending firefighters while they are trying to save your house from the flames, pending a review of whether the trucks arrived later than they should. The world needs to focus on fighting #covid19 not each other and it needs @WHO to do that."
Trump said the US would "continue to engage with the WHO" in pursuit of what he called "meaningful reforms." He added that the hold on funding would continue while the US reviews the organisation's warnings about the coronavirus and China.
SOURCE: Al Jazeera
📱 Download our app on Android or iOS for instant updates on your mobile
📧 Subscribe to our daily email newsletter
👍 Like/Follow us on Facebook
🔔 Subscribe to or Join our YouTube channel for daily video updates


Find more SE Asian News courtesy of Thaiger.

Broke? Find employment in Southeast Asia with JobCute Thailand. Rich? Invest in real estate across Asia with FazWaz Property Group. Even book medical procedures worldwide with MyMediTravel, all powered by DB Ventures.

WHO praises Thailand for being successful model of Covid containment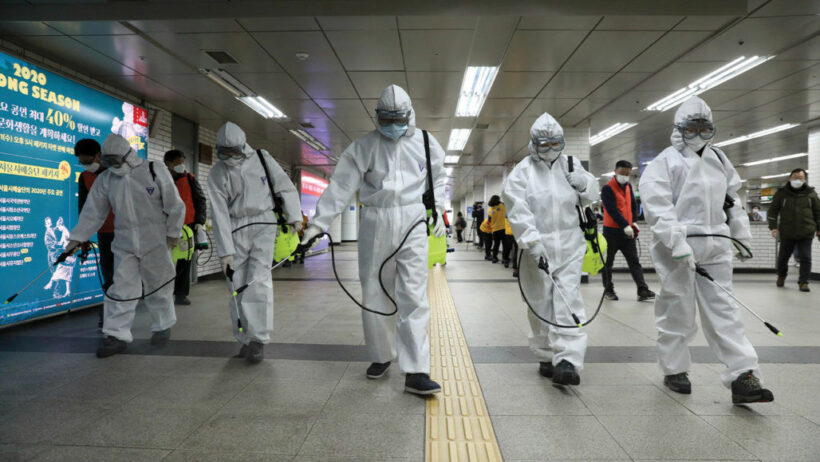 The director of the World Health Organisation is praising Thailand for being a successful model of Covid-19 containment. Dr. Panprapha Yongtrakul, the spokesperson of the Ministry of Public Health says the WHO director noted that despite Thailand having a population of 70 million with many densely populated cities, the total number of cases is less than 4,000 with only 60 deaths so far.
But she says that the success isn't coincidental, but more of a result of over 40 years of investments by past and present governments to improve the public health infrastructure, including recruiting public health volunteers, which have played an important role in the regions during SARS and now Covid.
Today, Thailand is reporting 8 new cases of Covid-19, all arrivals from abroad, and undergoing state quarantine. Currently, the total number of cases is 3,874 with the death toll remaining at 60.
SOURCE: Thai PBS World
📱 Download our app on Android or iOS for instant updates on your mobile
📧 Subscribe to our daily email newsletter
👍 Like/Follow us on Facebook
🔔 Subscribe to or Join our YouTube channel for daily video updates
Trump claims "evidence" that virus originated in Wuhan lab, WHO wants to join investigation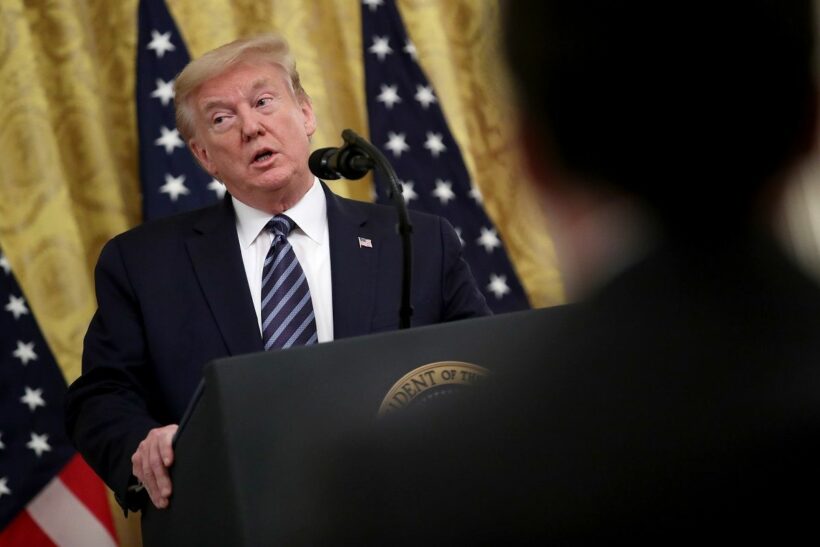 US President Donald Trump claimed yesterday in a nationally televised address that he "has seen evidence" the the Covid-19 coronavirus originated in a Wuhan epidmiology lab, an assertion roundly disputed by scientists and intelligence agencies, and which threatens to turn into a diplomatic disaster. He declined to share the evidence, claiming he is "not allowed." The claim was almost immediately contradicted by intelligence officials and Secretary of State Mike Pompeo, a devout Trump loyalist.
"We don't know precisely where it began."
The claim, long denied by Beijing, could stir tensions even as the World Health Organisation requests to participate in a Chinese investigation into the "animal origins" of the pandemic. Scientists believe the killer virus jumped from animals to humans, emerging in China late last year, possibly from a market in Wuhan selling exotic animals for meat.
But speculation, reinforced by internet rumours and America's right-wing radio pundits, has swirled about a top-secret lab, and seems to have been taken up by the US President.
There is in fact nothing secret about the Wuhan Institute of Virology, which has received hundreds of millions in US funding for its research, a move defended only days ago by Pompeo.
When asked if he had seen evidence to make him think the Wuhan Institute of Virology was the source of the outbreak, Trump replied: "Yes, I have."
But he refused to give details and Secretary of State Pompeo indicated he had not seen definitive evidence.
"We don't know if it came from the Wuhan Institute of Virology. We don't know if it emanated from the wet market or yet some other place. We don't know those answers."
The Office of the Director of National Intelligence said analysts would "continue to rigorously examine emerging information and intelligence to determine" the origin of the outbreak.
In Geneva, a spokesman for the World Health Organisation said several investigations into the source of the virus were ongoing, adding that the global agency was "not currently involved in the studies in China".
"WHO would be keen to work with international partners and, at the invitation of the Chinese government, to participate in investigation around the animal origins,"
Beijing has steadfastly denied the lab was the source of the virus. Last month foreign ministry spokesman Zhao Lijian pointedly stressed that "WHO officials have repeatedly stated that there is no single piece of evidence that the new coronavirus was produced in a laboratory."
"Many well-known medical experts in the world also believe that the so-called laboratory leak hypothesis has no scientific basis."
US President Trump is making China's handling of the outbreak a major narrative for his November reelection campaign.
SOURCES: AFP
📱 Download our app on Android or iOS for instant updates on your mobile
📧 Subscribe to our daily email newsletter
👍 Like/Follow us on Facebook
🔔 Subscribe to or Join our YouTube channel for daily video updates
Scientist and corporations desperately fight to find a reliable vaccine for Covid-19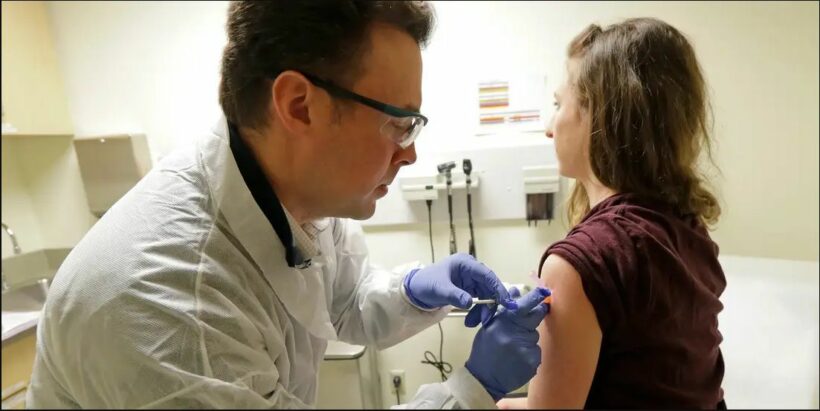 Researchers are working against time to develop a novel coronavirus vaccine after the virus has killed over 110,000 people throughout the world and infected over 1.8 million people. Countries like China, Italy, Spain the UK and US have been worst affected by the Covid-19 virus. But experts warn of the chance of a new wave of outbreaks (and it's still very early days in South America, Africa and Russia) unless a reliable vaccine can be developed and brought to market.
The development of a vaccine will remain a lengthy process, often taking years, with many scientific complications despite the serious and coordinated international efforts by laboratories, in both the private companies and governments.
The World Health Organisation says "there is 3 vaccines that are currently in the clinical testing phase, which means they are allowed limited and highly controlled testing on on humans, while 67 potential vaccines are in the preclinical phase."
Dr Sara Kayat explains the science behind the vaccine saying…
"A Covid-19 vaccine works by presenting certain molecules, also known as antigens of the pathogen (the virus), to the human body's immune system."
"These antigens are traditionally in a weakened or inactive form, so they cannot actually cause the illness. However, our immune system is able to recognise the antigen as an unwanted foreign invader, and thus forms antibodies that reject the pathogen if it tries to infect you in the future."
"Many potential vaccines being developed, including one of the three which the WHO says, is in the clinical testing phase, this is more of a traditional approach."
"Whereas, newer science is also being employed to create vaccines from a copied genetic code from the virus, which is made in a laboratory. At least two potential vaccines made this way are currently being tested on humans. However, no vaccine that has been made in this novel fashion has been approved to date for any sickness."
"Scientists have been giving a head start in creating a vaccine for the virus that causes Covid-19."
Because of the genome sequencing of the new coronavirus has been provided by Chinese scientists, scientists now know that it shares 79 % of the same genetic material as SARS, and 50 % of the same material as MERS. This is allowing developers to use groundwork already created in research for vaccines for those viruses.
Vaccine testing typically begins with animal testing, although at least one coronavirus vaccine developer has skipped this step and moved straight to human testing.
Human testing is usually composed of three phases consist of…
Phase one trials are a small-scale phase, usually involving about 100 participants, to assess whether the vaccine is safe for humans.
Phase two trials often involve several hundred of subjects and mainly evaluate the efficacy of the vaccine against the disease. (This phase can last from several months to several years.)
The final phase is on an even larger scale of thousands of people, often across several medical facilities, to further assess the efficiency of the vaccine over a defined period of time. (This phase can last several years.)
Sarah Gilbert, a professor of vaccinology at Oxford University who is leading a UK team developing a vaccine, told the Times on yesterday that she was '80% confident' their vaccine could be effective and ready by September – reducing the estimated time down by 6 months.
Gilbert told the newspaper that human trials for her team's vaccine were set to begin in about 2 weeks. She also added that she was working with the UK government to create a possible plan to start production before the vaccine is finalised, which could allow the public to access the vaccine as soon as it is proven effective.
Earlier in April 43 years old Jennifer Haller became the first human to administered a potential vaccine for the new coronavirus, on March 16 in Seattle, Washington state. That vaccine was developed by the US National Institute of Health and the Massachusetts-based biotechnology company 'Moderna.'
Also, earlier this April, Inovio Pharmaceuticals began testing a similar vaccine on human participants in Philadelphia and Kansas City. The company based in Pennsylvania is also partnering with Chinese researchers to soon begin a similar study in that region.
In China, a potential vaccine created by CanSino Biological along with the Beijing Institute of Biotechnology is also in the clinical testing phase.
SOURCE: Aljazeera
📱 Download our app on Android or iOS for instant updates on your mobile
📧 Subscribe to our daily email newsletter
👍 Like/Follow us on Facebook
🔔 Subscribe to or Join our YouTube channel for daily video updates