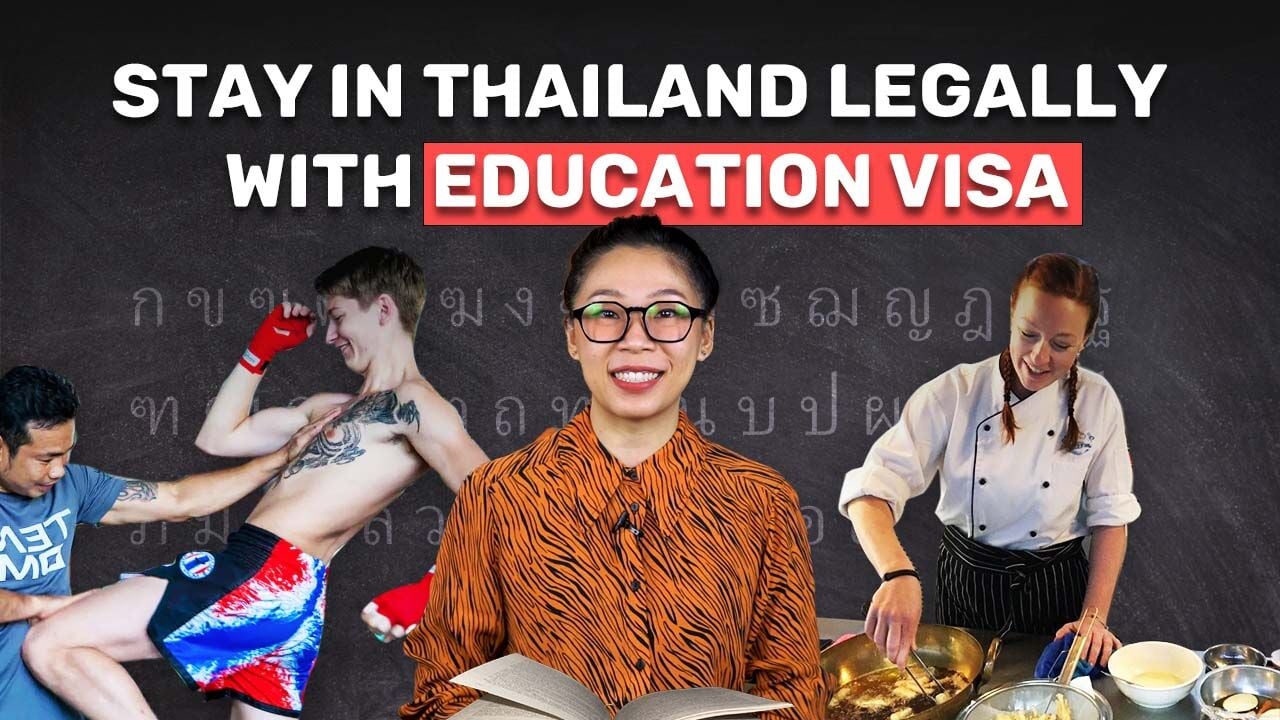 Click the link to watch a video: https://youtu.be/r8S04Ab7JU4
There are many ways to stay in Thailand legally for an extended period of time. One way is through the Education Visa or ED Visa.
A Non-Immigrant ED Visa is the official name for a Thai Education Visa. This visa is for foreign nationals aged 12 or more who wish to remain in Thailand to follow a full-time educational program. For those who want to stay in Thailand but aren't eligible for other Thailand visas, the education visa for learning Thai is a common choice. However, because Thai authorities are coming down hard on the problem, this strategy is no longer effective. If you sign up for classes only to get a visa, you risk yourself being banned from Thailand unless you really want to learn Thai and actively attend classes.
An education visa is granted in Thailand to enable a foreigner to learn the Thai language or take other related courses at approved schools in Thailand. People have been known to get an education visa to learn other skills such as Thai boxing, scuba diving and many more instead of just studying the language.
For more information, please check out the link here: https://thethaiger.com/visa/education/guides/thailand-education-visa/