London to New York in under 4 hours – Concorde, 50 years later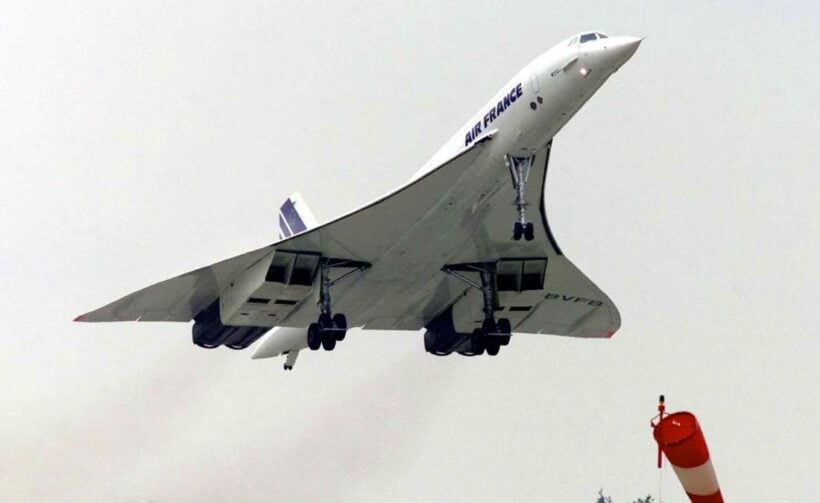 We'd flown in propeller-powered planes, then jets. Supersonic was the next evolutionary step in flying people around the world as the 1960s came to a close.
Nearly 50 years after Concorde's maiden flight, supersonic flight is just another aviation pipe dream again as we queue up for cheap 'flying buses' which are not much different from the first successful commercial jets that flew in the late 1950s.
Flying, once a little bit glamorous, is now a trudge. Whilst Air Asia boasts that 'Now Everyone Can Fly', there was a time when flying was something you saved up months, or years, for. And you used to dress up too – no shorts and T-Shirts!
Just months before the Apollo 11 launch and Neil Armstrong's walk on the moon, the Concorde made its maiden flight in March 1969. The western world had just gone through a dramatic decade of change – music, politics, fashion, culture, war – and the Concorde would be the crowning technical glory of that tumultuous 10 years.
Only 20 were ever built but the best of Britian and France's combined engineering excellence would not be able to overcome the decade ahead with a fuel crisis – the Concorde was a big jet fuel burner – and a new interest in 'the environment'. The fuel crisis of the early 1970s and country's concerns about the impact of sonic booms over voter's heads, would leave only British Airways and Air France flying the Concorde on regular commercial services.

PHOTO: It wasn't just fast, it was a lifestyle – It's Nice That
Whilst the man landing on the moon grabbed the headlines, the Concorde was an equally brilliant masterpiece of engineering and a breathtaking distraction when compared to 'normal' jets. It's swept-back wings, pointy nose, slim-line passenger cabin, all made it look, well, supersonic!
But its sleek, timeless lines were more an artifact of the physics required to fly the plane at 60,000 feet at twice the speed of sound. Even the designers admit they had little 'wriggle room' in the design. That it still looks like a futuristic design in 2018, fifty years after it was designed, is amazing.
A new book titled Supersonic: The Design and Lifestyle of Concorde, written by Lawrence Azerrad, lavishes love on the plane and the lifestyles of the people who flew it.
"A lot of designs that were inspired by the dream and optimism of the jet age retain an air of the era in which they were born. They were futuristic at the time, but they definitely seem nostalgic now." said Lawrence, speaking to CNN.
Concorde flew commercially for 27 years, from 1976 to 2003, and brought London and New York closer together with a flying time of under four hours, typically a 7.5 hour flight.
"Concorde wasn't originally intended to be this exclusive bird of the rich and famous," said Azerrad.
"All airlines had orders for supersonic planes. It was only once political and ecological objections made it commercially untenable that it became an ultra-premium experience."
Concorde's eventual demise started on July 25, 2000 when an Air France Concorde, departing Paris, sucked up a piece of debris into its engines during take-off. The flaming Concorde took off but crashed soon after, killing all 113 people onboard. In an otherwise flawless service history, the tragedy grounded the remaining fleet. Services resumed 16 months later but the Concorde would not survive the new era of airlines operated by accountants and share-holders. The final flight was from New York to Heathrow on October 24, 2003.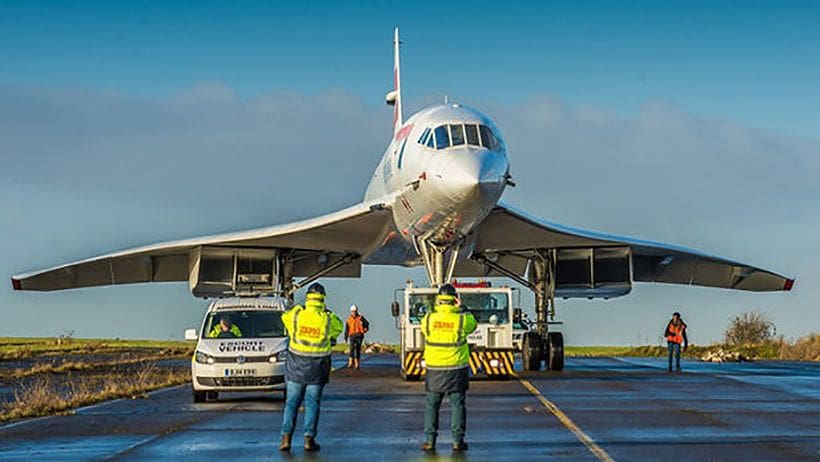 This writer was saving up for a flight from London to New York in the Concorde during the late 1990s – a trip in my generation's most outstanding engineering achievement. To me it was a thing of beauty and a trip of a lifetime. It never happened due to the eventual failure of the airlines to sustain a business model.
With only 100 seats, all business-class sized and only four seats across, it wasn't a large cabin. But, as you watched the speedometer climb to Mach 2, you could look outside at the dark purple sky and ponder the curvature of the earth, 60,000 feet about the ground (18,200 metres).
"It was kind of like a social club in the sky," said author Azerrad.
"You could have Paul McCartney leading a sing-along of Beatles songs with the entire airplane, or Phil Collins famously taking the plane to play at Live Aid in the UK and the US on the same day. And then royalty, of course: the queen, the pope, countless heads of states."
Concorde wasn't the only supersonic passenger jet to fly. The Soviet-built Tupolev Tu-144 – which looked remarkably similar but "lacked the elegance and grace of Concorde," according to Azerrad – had a brief commercial stint in the late 1970s.
By all accounts the Tu-144 had all the finesse of a KGB interrogation.
Supersonic: The Design and Lifestyle of Concorde, published by Prestel, is available now.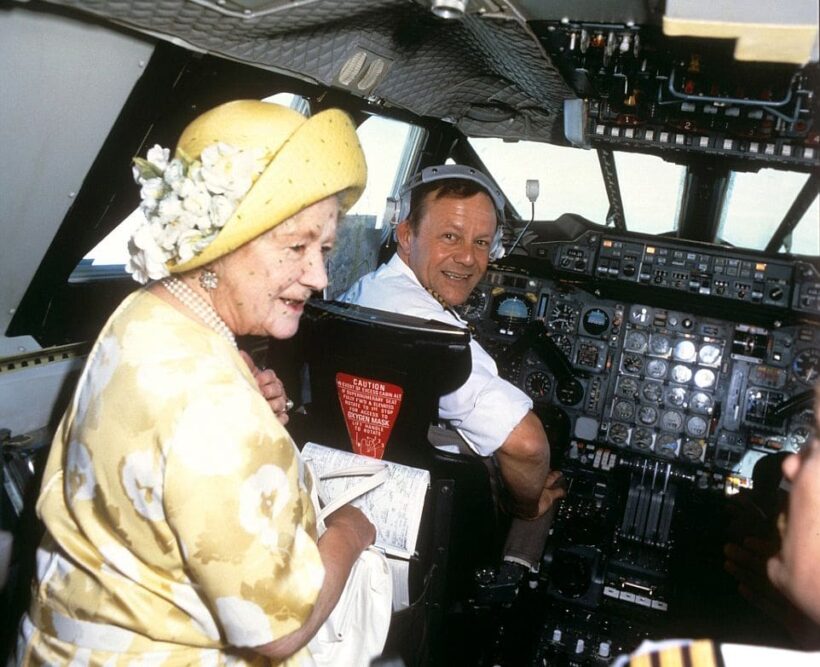 PHOTO: Daily Mail


Looking to jettison some items before jetsetting away or chartering a yacht? Look no further than Thaiger Classifieds where you can find and post items, work, property and more for free.
Strong baht a concern for Thai hotel sector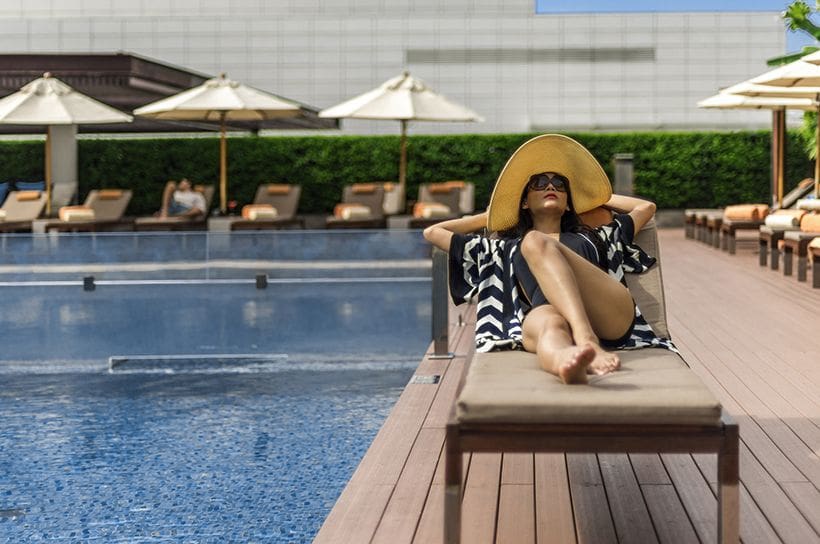 by Bill Barnett
Thailand's baht performance against Asian currencies in 2018, was unmatched, with the exception of the Japanese yen.
Commenting on the trend financial news Bloomberg have highlighted that in 2019, a further 4% in growth this year have it sitting at the top of the table.
Oddly, one of the underlying factors stimulating the baht's appreciation is the recovery in tourism arrivals which has a double-digit impact on the country's GDP.
While the elections remain a wild card on forward expectations, the reality is that the currency has not been hit like the Chinese yuan, which has been disrupted by a threatened U.S. China trade war and slowdown in its economy.
Despite higher than expected tourism numbers in 2018, hotel owners are cautiously optimistic on the prospects for the year.
In reality, despite rising prices for visitors, the economic climate is leading many property developers turning to hospitality assets as the real estate market remains volatile. The general view is that sustainable cash flow as part of their business mix is good and that tourism fundamentals remain strong.
Still, looking at nearby competitors such as Vietnam, which is rapidly growing from a cub into a tourism tiger, the issue of affordability is concerning. Currency swings remain a real and present factor in demand, so expect hoteliers to keep watching currency levels closely in 2019.
Chinese tourists spend big during Chinese New Year holiday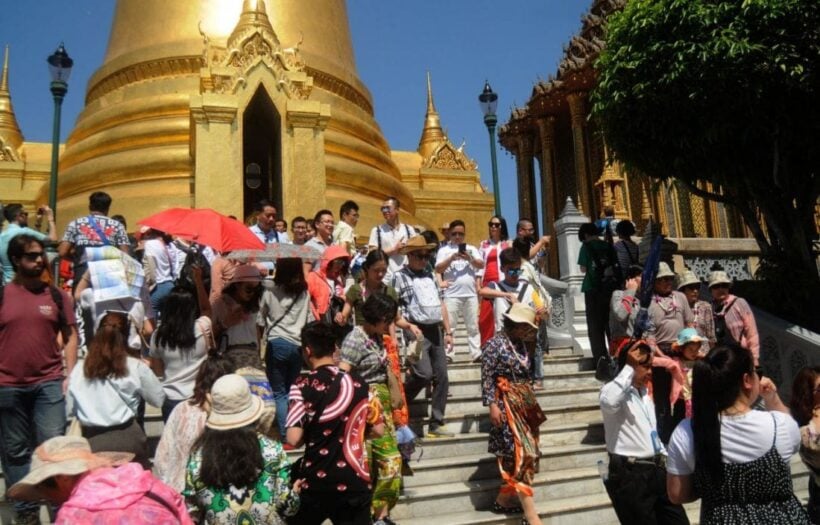 Spending by Chinese tourists during the Chinese New Year holiday around the world was the highest in Thailand.
Alipay, a leading digital payment platform offered by Ant Financial, an affiliate of Alibaba Group has done the sums. The transactions were recorded between February 4-10, and data drawn from the 54 international markets where Alipay is accepted.
The number of transactions in Thailand ranked second worldwide after Hong Kong, and topped the list in Southeast Asia with an average spending of 1,646 yuan (7,650 baht).
The high spending was put down to convenience stores and duty-free shops accepting Alipay and offering special promotions for Alipay users.
King Power Duty Free recorded a 50 per cent increase in transactions thanks to discounts for Alipay users, while transactions at convenience stores also rose by 38 per cent due to their "Alipay corner".
Chinese visitors are also now able to get tax refunds at 7-Eleven branches in the capital.
Chinese spenders, although spending less time per holiday, spend more per person, per day than other tourist demographics entering the country.
Read a previous story about tourist spending patterns HERE.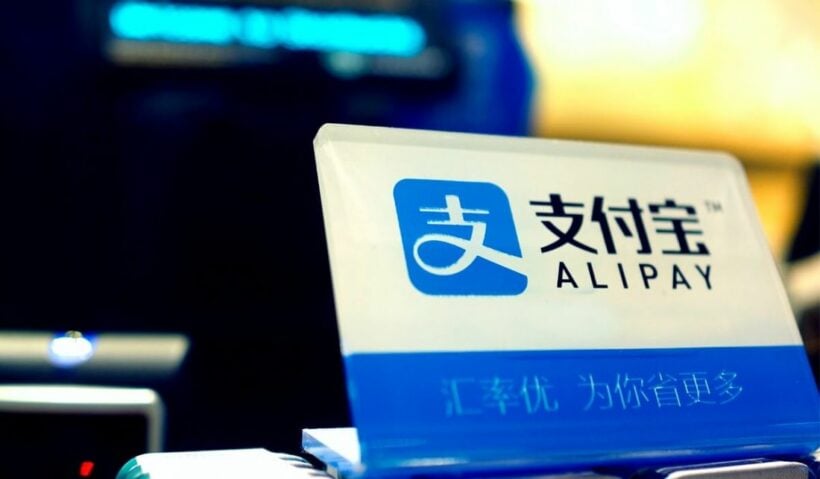 Japan's legendary cherry blossom is only 5 hours away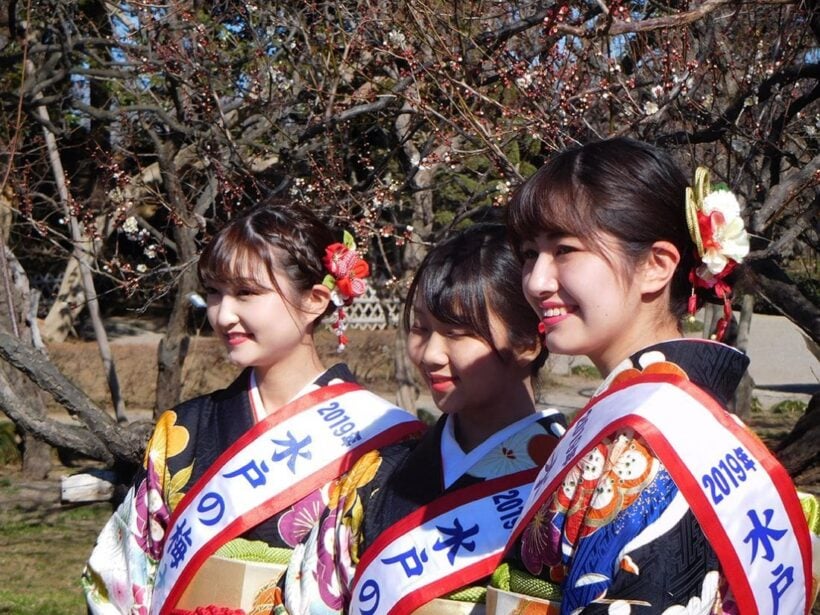 by Kaoru
Do you travel frequently between Thailand and North America and want to break your journey on the way? Or are you simply looking for somewhere to escape the scorching weather forecast for the next few months? 
Japan has become a very popular holiday destination among Thais with visitor numbers expected to reach one million a year. Many of them are excited to see snow in winter but March~April is a more pleasant time of year with spring flowers and festivals all over the country. Cherry blossoms are well known but the plum blossom season starts earlier in mid-February and the flowers last longer. 
While in Thailand I met so many expats, mainly farang, who had "been there, done that" all over Asia but not yet been to Japan. It seems these days, it's the free-spending Thais who are travelling in numbers. Budget airline Nok Scoot started flying from Don Muang to Tokyo Narita last year and Thai Lion has now joined the competition. 
Those of you bound for North America can connect flights in Tokyo or Osaka, flying legacy carriers like JAL or ANA out of Bangkok Suvarnabhumi (BKK.) Actually, Tokyo has two international airports, Haneda (HND) which is close to the city and Narita (NRT.)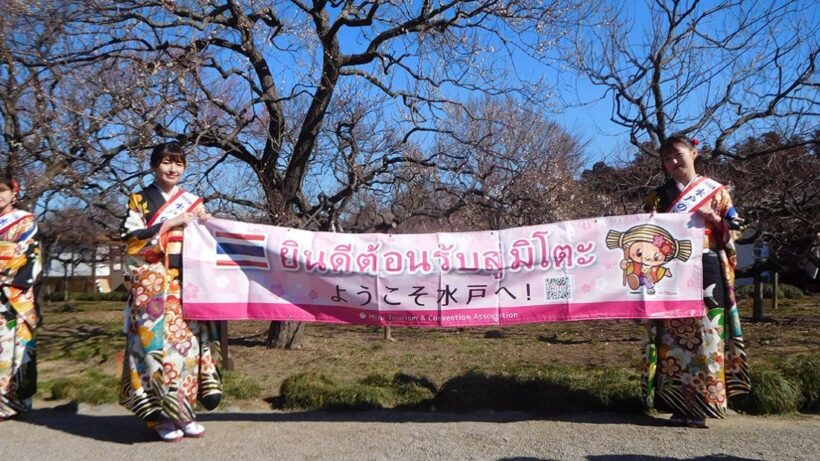 Narita Airport is about 60 kilomentres from Tokyo but lies close to a temple town of the same name, only 10 minutes by train. Plum blossom festival is held there until March 3, Buddha's Birthday is celebrated earlier than Thailand in April, and there will be two days of drum (taiko) performances on April 13 and 14.
However the largest plum blossom festival in the region is held between February 16 and  March 31 in Mito, Ibaraki Prefecture, about an hour and a half from NRT by coach.
To visit this event you might need a stopover of at least one night. The main venue is the Kairakuen Garden with 3,000 plum trees spread over 50 hectares.  On selected dates an outdoor tea ceremony will be held, and you may also like to taste local plum wine which is sweet and a lot milder than sake (Japanese rice wine.) 
"Plum Blossom Ambassadors," ladies dressed in traditional costume (kimono) greet visitors at the gardens. Thailand is a photogenic country and so is Japan. I was in Chiang Mai until a few weeks ago, so with memories still fresh from the Flower Festival, I quickly approached of them for a photo shot. 
Then, a prominent feudal lord who ruled Mito reappeared from a few hundred years ago and also wanted to join the photo. Known as Mito Komon, his retired life is dramatised as a legendary figure who travels around the country disguised as a commoner, confronting villains and exposing corruption while helping the weak.
Even if you are familiar with Asia you will notice big differences as well as similarities when you come to Japan. "Will I be able to communicate and find my way around?" You might ask. Japan's ranking in terms of English proficiency is in the same league as Thailand, only slightly ahead, according to one research by an international language education organisation. That sounds challenging to any foreign visitor but it shouldn't put you off- If you enjoy life in Thailand you already know how to adapt to a different culture. 
* Special thanks to Mito Tourism and Convention Association for arranging my visit. Thai visitors please let them know beforehand that you are coming so that they can display their welcome banner.