Thong Dee, the Kathu Brasserie loved by foodies and Phuket locals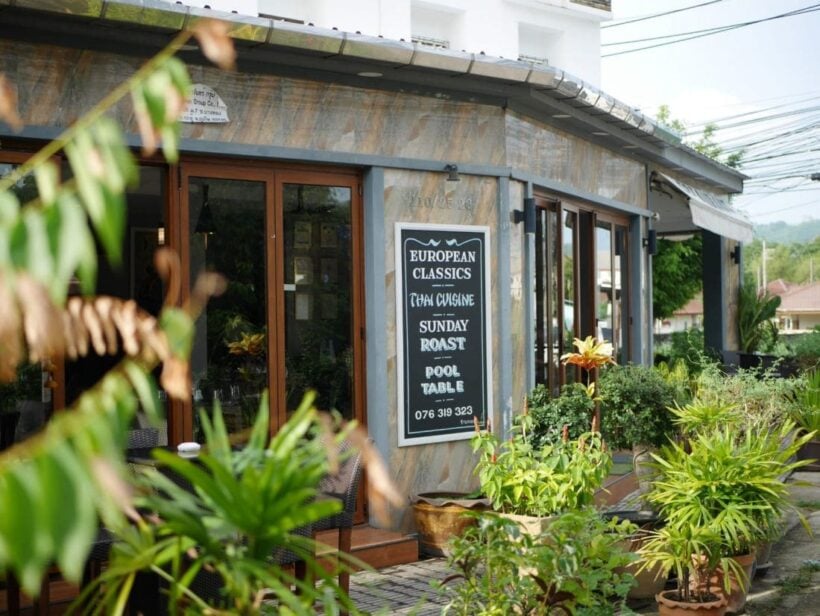 The Thaiger was invited to a special 'taster' at one of our favourite restaurants on the island of Phuket, Thong Dee. As usual, the food spoke for itself – no fuss, classy, so so tasty, eclectic. The Thaiger was a guest of the hosts Patrik and Ponchan for the evening.
Thong Dee – The Kathu Brasserie, located in Kathu in a quiet soi less than 15 min drive from Patong or Phuket Town has become a popular go-to foodie destination, away from the hustle and bustle of Phuket. The atmosphere at Thong Dee is certainly friendly and relaxed but also chic and stylish. The restaurant offers open-air dining where locals and visitors comfortably sit and watch the tiny world of Kathu go by.
The restaurant is currently ranked #1 on TripAdvisor (April 2019), undoubtedly a favourite for foodies looking for quality in a breezy brasserie which doesn't burn their wallets. But the journey to finding this perfect balance was certainly not a smooth one.
Established on the 25th December 2010, married couple Patrik Lundgren, from Sweden, and Phonchan Chiarram, originally from the Buriram province, opened "Thong Dee Restaurant & Bar", literally meaning "Good Gold" in Thai, a colloquial expression that better translates as "Good Quality".
Thong Dee began as only a dream for the two. Phonchan already owned her own bar at only 21 and Patrik always considered himself a devout foodie. He was the one to make the bold decision to become restaurateurs. With the help of Patrik's mother, the couple, with their love for F&B and strong entrepreneurial spirit, made that dream into reality.
"I consider myself a genuine foodie and always had a huge passion for food. I rather have a big bill from a fabulous restaurant then a trendy nightclub" – Patrik
Phonchan never had any formal training as a Chef but with Patrik's belief in her skills and Patrik's mother's training, Phonchan started in her own restaurant as the cook. Here she not only had the opportunity to develop her delicious family recipes but began experimenting with Western and European cuisine.
The menu opened with 80 % percent Thai food until Patrik realised it was an already over-saturated market. "We had to be different from that "green curry" you can eat anywhere in Phuket". Over the next 6 years the restaurant went through huge changes, both in layout and in menu.
Through the first stages, they enlisted the talents of André, a young chef who worked in France & Scandinavia at Michelin fine dining establishments, most notably, at Restaurant Kiin Kiin in Copenhagen. It was from him that Phonchan learned the fundamentals of fine dining, such as mise en place and creating stocks and sauces.
"He also taught me about the art of plating and classic dishes from French cuisine as well as fusion creations" – Phonchan
In 2016 they partnered up with an experienced Irish chef, from whom they learned about the strict operations of running a restaurant and creating a positive flow in the kitchen.
"He also taught me a lot form the European and English kitchen, such as the Sunday roasts, chicken liver parfait and desserts" – Phonchan.
The couple found their groove through their own culinary explorations, research and development combined with the knowledge of experienced chefs.
"…almost all of the dishes on our menu are different from how I learned from the start, both in Thai cuisine and European. I discovered in the world of cooking, all dishes can be made from the chef's own interpretation." – Phonchan
Patrik describes the cuisine at Thong Dee in detail as – "European with French, English & Swedish influences in addition to authentic Thai dishes with premium main ingredients."
You will find Patrik at the front of house being the charismatic host, paying close attention to detail and customers' every need. Thong Dee's client's range from local expat families and friends looking for a taste of home, and tourists looking for finer Thai food and good wines to match. Thong Dee has also become a favourite spot for local F&B industry management staff.
People flock from around the Island and even globally to experience Phonchan's signature Thai duck dishes, even stews and Swedish meatballs. The also offer ever-changing weekly specials. Their Sunday Roast is also a drawcard, that attracts playful groups and families looking for a wide variety of succulent roast meats.
In the future, Thong Dee are considering to expand into Phuket Town, where the offering will be much more focused on classic European Brasserie cuisine, with starters, salads and steaks and a high value wine list and of course, the same friendly service in a stylish and relaxed atmosphere.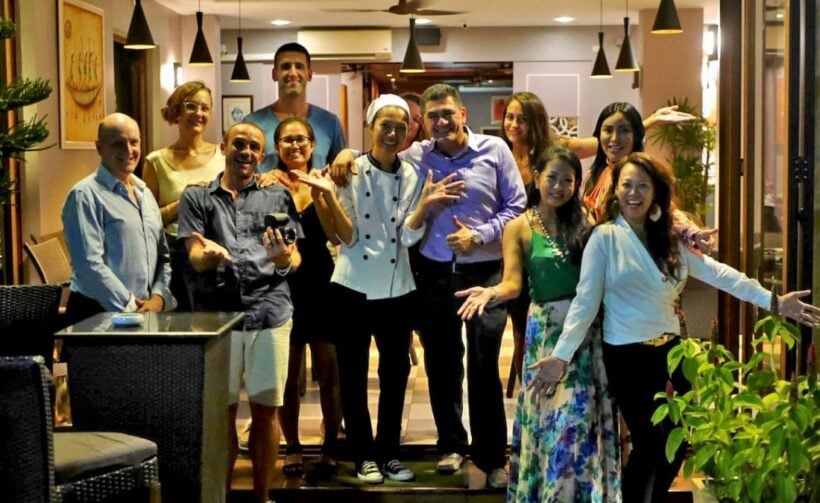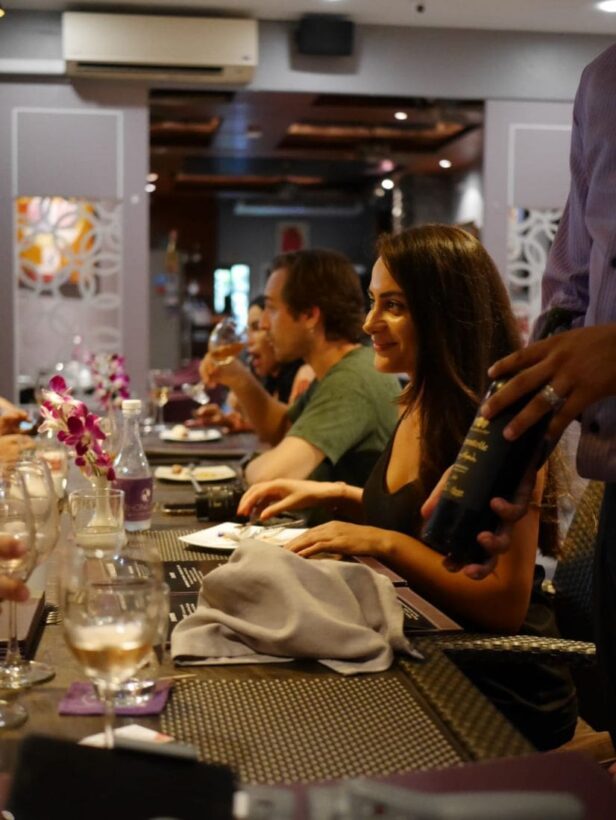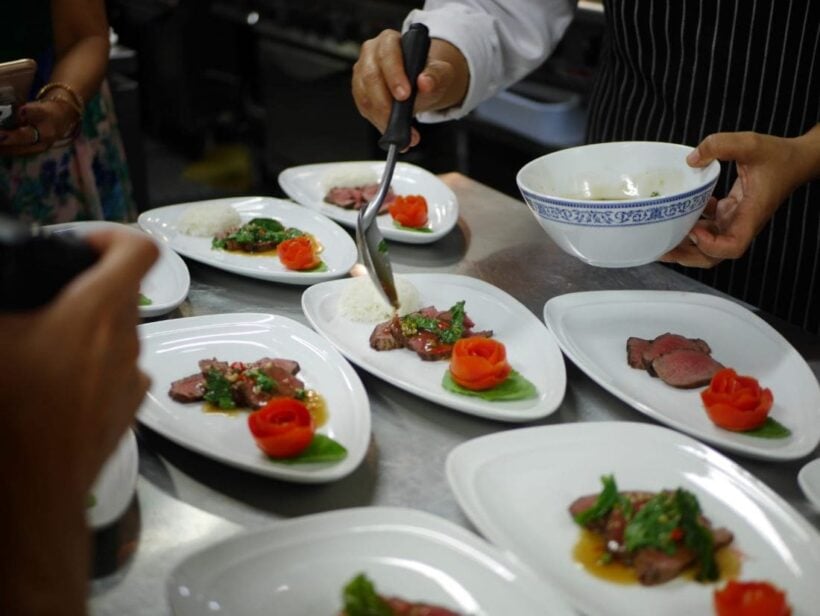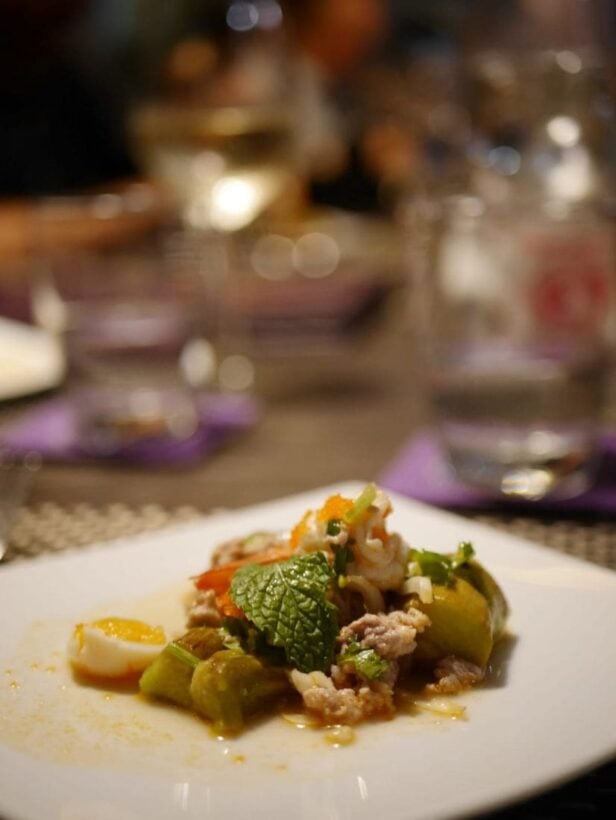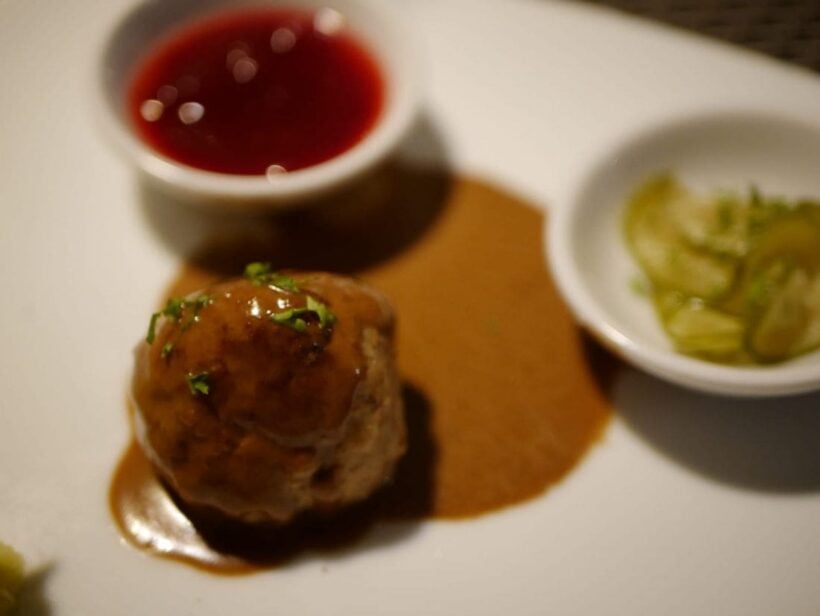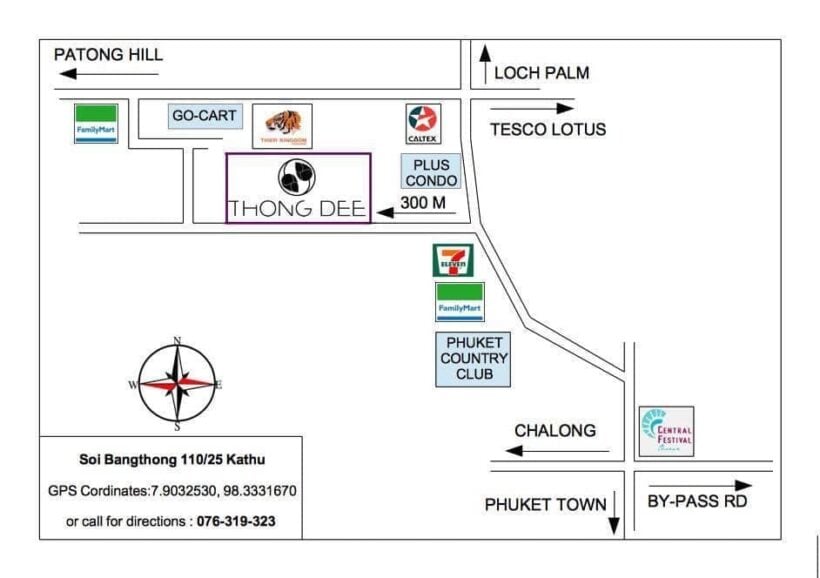 Find restaurant and food listings around Phuket at Thaiger Bites.

Read more headlines, reports & breaking news in Phuket. Or catch up on your Thailand news.
Top 10 Thai foods you should try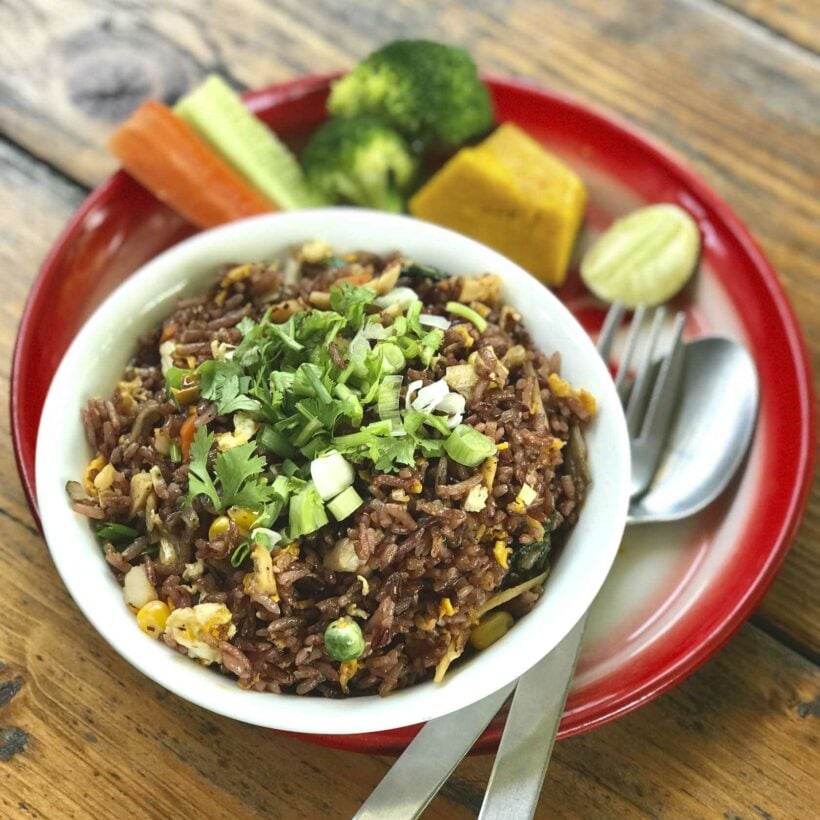 Thailand is known around the world not only for it's breath taking scenery, beautiful hosts but also for their food. Fresh and vibrant, the local food in Thailand is cheap and it is amazing. On the street or in a fancy restaurant, it's all good.
Be brave. Buy from the side of the road like the locals do, it will be the best meal you've had today. There is so much to sample and taste if you are willing to put yourself out of your comfort zone. Just remember one term "Mai Phet", no chill please!
Here is, in no particular order, our Top Ten foods to try in Thailand….
1. Khao Soi Gai (Spicy Noodle Chicken Soup)
Khao Soi Gai originates from the cooler climate of the North, in the cultural city of Chiang Mai, therefore a hot and spicy soup is just the ticket. Without a doubt my favourite dish in Thailand, even though this is in no particular order, it sits at number one for good reason. The spicy broth, with the steamed chicken and the crispy noodles on top are delicious. The dish is traditionally served with lime, shallots, pickled mustard and chilli for individual taste and flavour.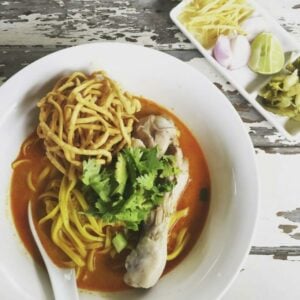 2. Durian
Buyer or should I say taster beware! Durian is the most popular fruit not only in Thailand but all over South East Asia, and beyond. It can grow up to 30cms long and 15cms wide and comes in a varierty of shapes and sizes, but I am dancing around the point: Durian has the most unpleasant (this is super polite) smell I think I have ever smelt. It is overpowering and has the stench of dirty socks which doesn't do it much favours and it's banned on most flights around Asia due to its pungency. The actual flavour of durian is quite pleasant and sweet if you can get past the smell as it approaches your mouth. Give it a go, be brave!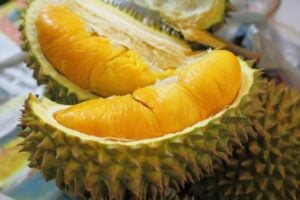 3. Phuket Lobster
Ironically Phuket lobster is more expensive than the Canadian lobster that has traveled half way across the world. If you can get past this fact then you must try the Phuket lobster because they're sweet and fresh, juicy and worth the extra baht. One of our favourite places to try Phuket lobster is Kata Rocks, an ultra luxury resort in the South.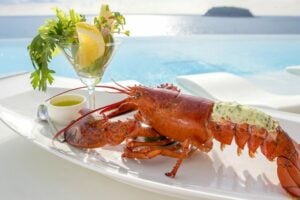 4. Chai Yen (Thai Ice Tea)
You can't travel to the land of smiles without trying Chai Yen, the local ice tea. I have two boys and if they had the chance, and I allowed it, they would drink this sweet tea daily. The secret ingredient that makes Chai Yen worthy of making this list is the fact it is sweetened by condensed milk which makes it thick and syrupy. Not recommended for a low calorie diet.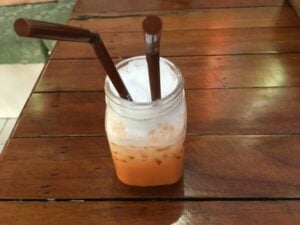 5. Fresh Coconut on the beach
We are so lucky here on the island of Phuket to have access to fresh coconuts. Lots of them. Coconuts not only feature in many local Thai dishes but they also have numerous health benefits according to some health practitioners. Whether you are drinking yours from Makro or on the side of the street you are doing your body a huge favour. Click HERE to see The Thaiger's Top Ten benefits of drinking coconut water….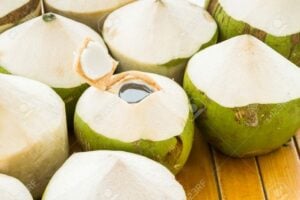 6. Gaeng Keow Wan Gai (Green Chicken Curry)
Laced with Thai super stars of food – coconut, palm sugar, kaffir lime, fish sauce and green curry paste, the chicken curry served with steamed rice is mouth watering and stomach filling (and sometimes spicy unless you ask for "mai phet". Super easy to also make at home, but steer away from "non Thai" versions. I can't say it for sure but I'm pretty sure Jamie Oliver's green chicken curry recipe isn't going to be authentic!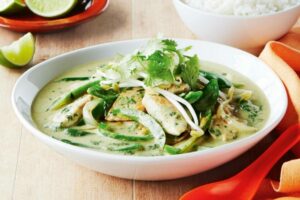 7. Miang Khum (Thai Snack)
I was first introduced to this snack more than a decade ago, you don't see it very often in "touristy" areas as it is a very traditional snack dating back to the court of King Rama V. It literally means "one bite wrap" whereby you grab a beetle nut leaf and place in it whatever takes your fancy from the plate, ginger, shallots, peanuts, chili, dried shrimp and lime. The beetle nut leaf itself is quite bitter so adding in all the flavours is a palate filling experience.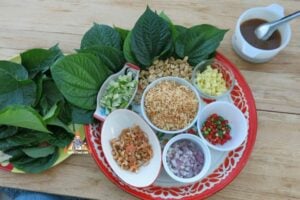 8. Som Tum (Spicy Green Papaya Salad)

Locals eat this dish every day, it is fresh and crisp and once again full of the flavours of Thailand. With shredded unripe green papaya, snake beans, tomatos, garlic, peanuts and dried shrimp it is quick and easy to make and often eaten on the side of the road. Once again be brave and buy from the local lady on the corner of the street making her living from Som Tum. But, again, it can be spicy so plead for a slightly less spicy version if Thai spices are too hot for you.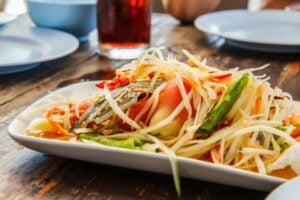 9. Goong Sarong (Prawns wrapped in deep fried noodles)
Typically I'm not a fan of prawns but when these little puppies are wrapped up in noodles, deep fried then served with sweet chillie sauce, I must indulge. Served traditional as an appetiser along with table top friends chicken satay and spring rolls, be careful not to have too much as you will spoil your dinner. Thanks Mum!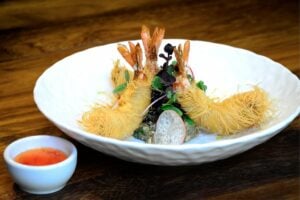 10. Tom Kha Gai (Coconut Chicken Soup) 
The go to dish for me when I can't decide what to order, the soup has all the flavours of Thailand – hot, sour, sweet and with the addition of fresh coconut milk makes the perfect balanced dish. Kaffir lime, lemongrass and galangal also add aroma and Asian flavours to finish off this beautiful soup.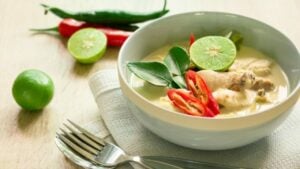 University of Canberra urgently evacuates students after 'gas leak'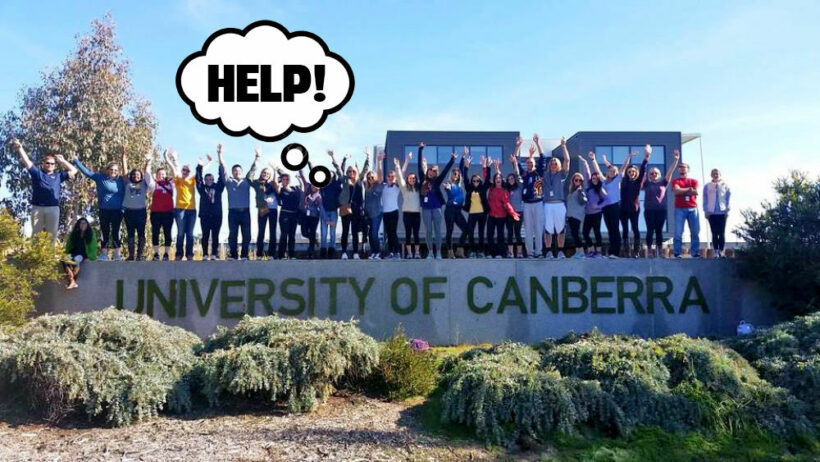 …but Asian students wouldn't have bothered rushing to the doors.
Tertiary students have had to evacuate an exam room in the Australian capital of Canberra following a suspected gas leak and foul stench that was making the students ill.
Staff at the University of Canberra library were forced to evacuate the building. But a search from security staff found that it wasn't a gas leak at all. It was far more dangerous!
"We've been evacuated! Will post an update when students can re-enter the building," someone wrote in a Facebook post.
550 people had to evacuate the building and, thanks to safety training, the block was evacuated in less than six minutes. Emergency services then ventured in to find the source of the pungent smell.
"Fortunately the suspected gas leak turned out to be a part of a durian – the offending fruit has now been removed."
The Australian Capital Territory Emergency Services Agency said that a specialised team had carried out "atmospheric monitoring to ensure the area was safe."
But it appears that getting rid of the fruit doesn't get rid of the lingering smell.
"The lingering gas-like smell in the building is completely safe," the post reveals that a durian had been left in a bin, presumably by an Asian student.
The "King of Fruits" has an unmistakable shape, texture and… aroma. The spiky, barbed ball is filled with starchy, custard-like pods. And a smell which is strong enough to, well, clear an Australian exam room.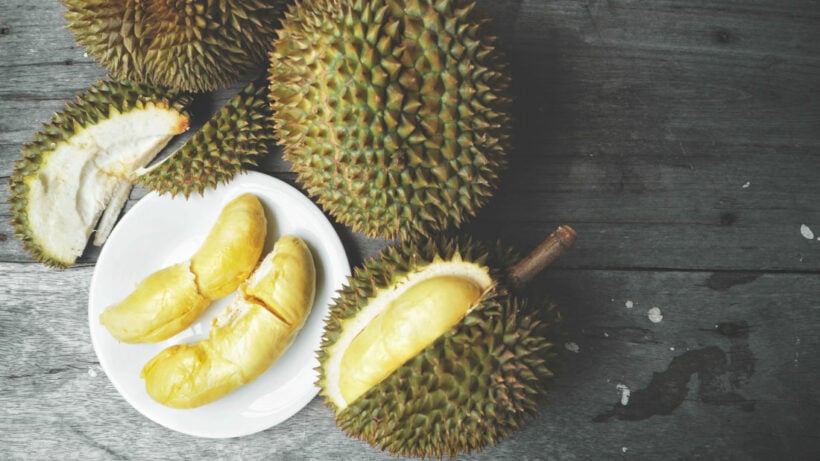 We test drove the winner from the Phuket's best burger competition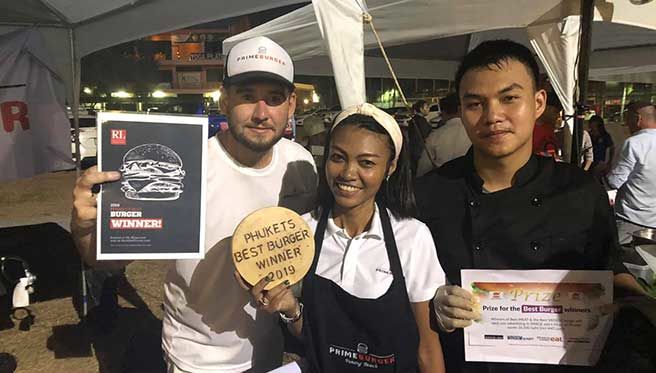 by Carl Gulliver
Last month Boat Lagoon hosted the annual Phuket's Best Burger Competition (this year named 'Dare to Dream'), and although we weren't able to make it to judgement day, we made sure we test drove the winner.
Phuket's Best Burger 
Started in 2013, Phuket's best burger competition has awarded the coveted first prize to Xana Beach Club, Kata Rocks and then Thavorn Beach Village & Spa (twice).
This year's prize was awarded to the new kid on the block, Prime Burger, located in the basement of the new Central Patong. Although just opening their store at the time, this new addition to the island's burger scene was able to take home the first prize.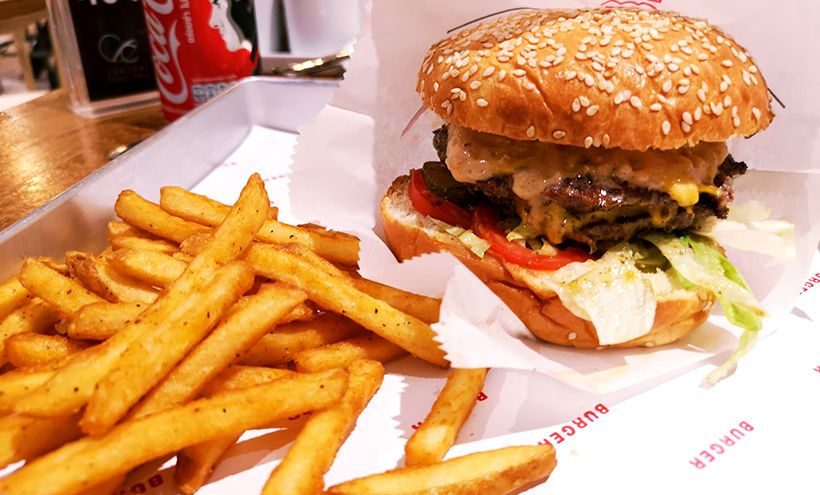 Stockholm Burger – What the Big Mac should aspire to be
Prime Burger's winning burger is called 'Stockholm'. Bottomline, if you like burgers then this is definitely worth the trip to the basement of Central Patong.
The patties are made from Australian Angus grass-fed beef, offered in three different portions, the recommended standard is two 90 gram patties. The patties are then 'smashed' on a flat top for about 30 seconds, locking in the juices as the proteins break down into smaller compounds, creating a beautiful browned, charred and toasty flavour. The daily fresh-ground beef is a blend of 70% chuck 30% brisket which are considered the best cuts for smashing and flavour.
Then add their secret ingredient – Prime sauce. The best way to describe their secret sauce is a fine dining version of the Big Mac sauce, and this is where the burger hits a great note of nostalgia with one the world's most famous and recognisable burgers. 
The Stockholm Burger more than lives up to its recent award. In every bite you get a taste of that fresh ground and 'smashed' beef, crunchy and then juicy as it melts in with the American cheese and the tanginess of the Prime Sauce. The pickles and pickled red onions provide the acid needed to cut through the mouthful and alongside with the tomato and lettuce bring freshness and balance to the burger. The only note we'd like to share is regarding the American cheese, which we think is a bit prominent to some palates.
A great burger, perfectly executed and not overly complicated, focusing on fresh ingredients. Served alongside some of the best thin cut fries (thanks to their mixed spiced seasoning) on the island. You'll be looking for more excuses to go into Patong. 
The Stockholm burger has earned its name as the best burger on the island and we look forward to see what Prime Burger brings to the table next.
(If Stockholm isn't your thing you can try London or Paris instead)
The Stockholm burger comes in three variations: single 120g pattie for 245B, 2×90 gram patties for 295B and then for those who are really hungry 3x90g patties for 375B. They are currently offering a special promotion following their Phuket best burger win offering the 'standard' Stockholm (2x90g patties), fries and a drink for 295B.