Police seize illegal mosquito repellents and fake nutritional supplements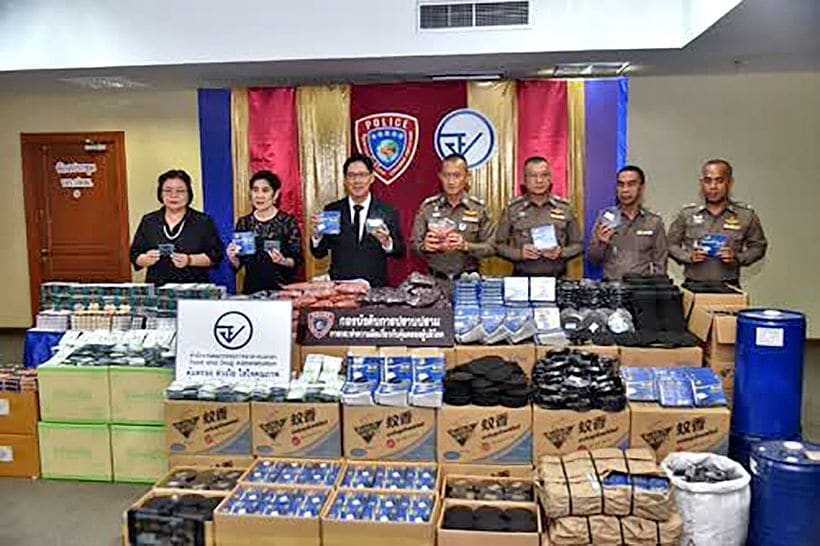 The Consumer Protection Police Division and the Food and Drugs Administration has raided illegal factories producing dangerous mosquito repellent and fake nutritional supplements. Investigations are underway to find the people responsible.
Officials confiscated illegal Kwang Thong (golden dear) brand mosquito repellent coils factory in Nakhon Ratchasima, north-east Thailand, where 1,300 boxes of coils containing more than 10,000 packages were confiscated.
The coils manufactured at this factory had not been registered with the FDA, nor were they legally permitted to be manufactured. Inspection by the FDA shows the products are covered with 'meperfluthrin', a dangerous chemical that can cause confusion, headaches, nausea, vomiting, seizures, and loss of consciousness. Its use is a violation of the Hazardous Substance Act.
Officials also conducted an operation at a factory producing nutritional supplement products containing appetite suppressant 'Sibutramine', a dangerous chemical which has been declared a prohibited substance in the region.
The factory, located in Samut Sakhon, belongs to Nine Cos, the manufacturer of nutritional supplement brands Be Coli, Novy, and Kiwida, all of which display inaccurate information on their packages. These offences are violations of the Food Act. Officials collected products from the factory to identify any other chemicals in laboratory tests.
Meanwhile, officials have also searched another factory in Pathum Thani, north of Bangkok, believed to be producing supplements containing Sibutramine in unpackaged pills. The factory was found to be without a factory permit. The CPPD and FDA will conduct more searches and investigatations to find all persons involved. The general public is advised to check for the FDA number on product packaging before a purchase.
SOURCE: National News Bureau of Thailand
Keep in contact with The Thaiger by following our
Facebook page
.
Thai Red Cross issues appeal for blood donations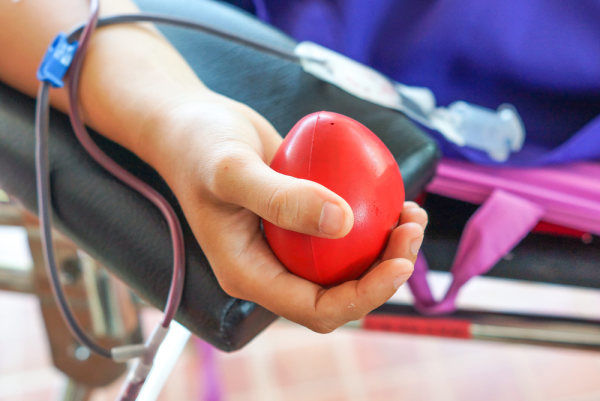 Blood supplies are running low and The National Blood Centre of the Thai Red Cross Society is urging members of the public to give blood in order to help meet demand.
Thai PBS World reports that a decrease in the number of people donating blood since the beginning of the month has led to a significant drop in supply.
The assistant secretary-general of the Thai Red Cross, Professor Chaivech Nutprayoon, says its blood centre is now receiving an average of 1,500 to 1,700 units a day, down from 2,000 to 2,500 a day previously.
Meanwhile, demand from hospitals all over Thailand is increasing but Professor Chaivech says the blood centre is only able to meet about 60% of that demand.
The current shortage means some patients are having to have surgery postponed due to a lack of enough blood. Children suffering with thalassemia and haemophilia are said to be particularly at risk, as their survival depends on regular blood transfusions.
Thai PBS World reports that members of the public in Bangkok can donate blood at the National Blood Centre or at Somdet Phra Pinklao, Ramathibodi, Bhumibol, Phra Mongkutklao and Watchira hospitals.
Elsewhere in the country, people can give blood at all hospitals.
SOURCE: thaipbsworld
Keep in contact with The Thaiger by following our
Facebook page
.
Thai Airways not at risk of shutting down: president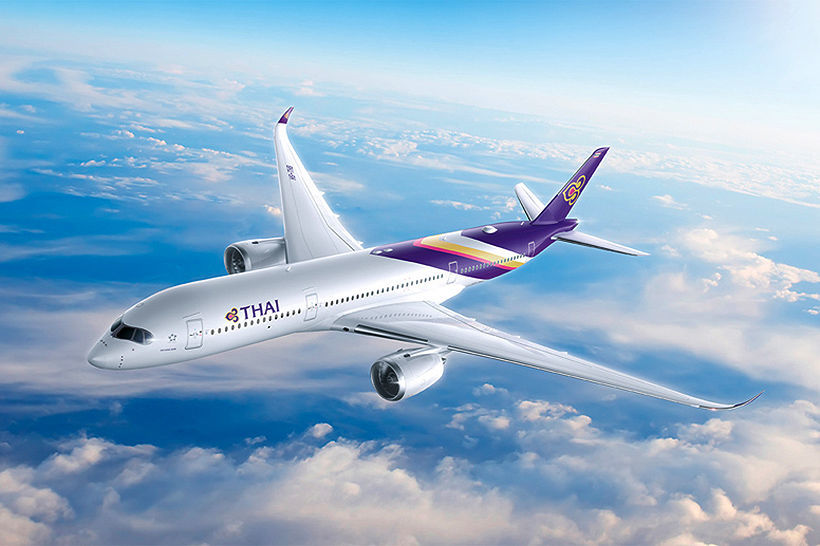 Thai Airways is not at risk of shutting down and recent news reports about the airline's situation were "misinterpreted", the beleaguered carrier's president insisted on Wednesday. The statement appeared to directly contradict remarks he made to high-ranking THAI staff in a speech on Tuesday.
He said the remarks were to encourage staff to make an earnest effort to ensure the struggling airline's rehabilitation plan succeeds, and were "misinterpreted" as meaning the airline faced possible closure.
He rejected the possibility of the flag carrier closing down, but admitted battling stiff competition, especially from low-cost carriers.
With competition in the industry becoming fiercer, he said he had stressed the importance and urgent need to overcome obstacles facing the airline.
THAI staff were urged to heed how competitive the airline industry has become in all areas, including low-cost carrier competition, air fare promotions, and "cutthroat" route competition in some markets.
"THAI confirms it is perfectly capable to perform exceptionally amid tough airline competition," he said in a statement issued by the airline.
"In an era when customers have so many offers to hand amid fierce airline competition, employees were asked to join forces and work to beat the competition for the inevitable achievement of improved operational results," according to the statement.
He also dismissed media reports that the airline planned to stop flying to four destinations in the Asean region, saying THAI has no plan to drop any routes.
THAI is the national carrier and a state enterprise under the Transport Ministry. In the first half of this year, the airline posted a loss of 6.44 billion baht, raising its accumulated loss to 280 billion baht.
SOURCE: bangkokpost.com
Keep in contact with The Thaiger by following our
Facebook page
.
Six top officials sacked on King's orders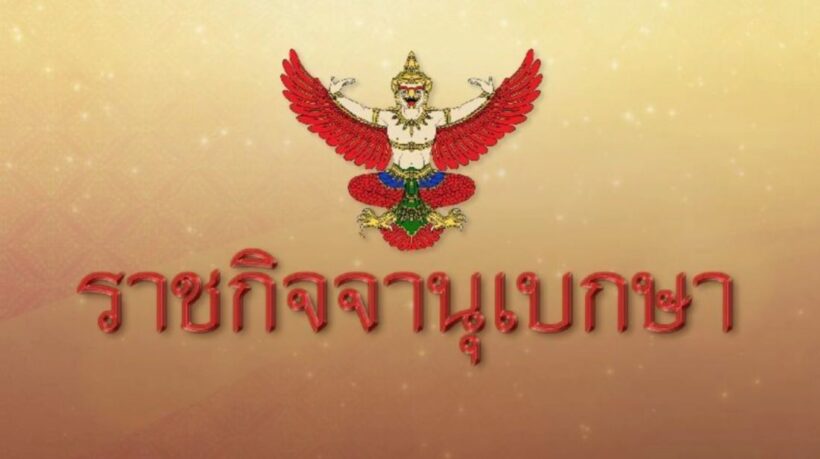 His Majesty the King has sacked six senior palace officials attached to Royal Guard units and the Royal Household Bureau, stripping them of their rank and recalling their royal insignias, citing severe disciplinary misconduct and accusing them of exploiting their positions for personal gain. The dismissals were announced in two royal commands, reported Wednesday October 23 by the Royal Gazette.
The first command ordered that Lieutenant General Sakolket Chantra of the Royal Household Bureau be dismissed and stripped of his rank and royal decorations, saying he had acted deplorably by misusing his state position for his own and others' gain and failed to perform his duty in line with regulations, causing serious damage to the state. The order took effect retroactive to September 1.
The second command, also dated October 23, ordered the dismissal of five state officials, who were also stripped of military rank and any royal decorations.
They are Major General Khun Tharinee Rodson, Khunying Thidarat Thamraksa, Major General Warinporn Kanisornsophon, Lieutenant Peera Mongkolchairerk, and Lieutenant Chayanan Pangsang, all attached to units of the Royal Guard.
The command cited their deploable conduct which breached disciplinary rules. Like Lieutenant General Sakolket, they abused their official positions for their own and others' gain and failed to comply with regulations, causing serious damage to the state.
The command took effect retroactive to Tuesday.
Earlier in the week His Majesty stripped Sineenat Wongvajirapakdi of her "Chao Khun Phra" or noble consort title as well as her military rank, due to her "undesirable behaviour" as a Royal servant and being disloyal to the Royal Family.
The statement said Sineenat was against the appointment of Queen Suthida and gave orders under the name of Their Majesties for personal benefit. She also reportedly engaged in activities without His Majesty's approval, causing confusion among the public.
SOURCES: bangkokpost.com
Keep in contact with The Thaiger by following our
Facebook page
.