Anti-Junta Thai rappers receive international human rights award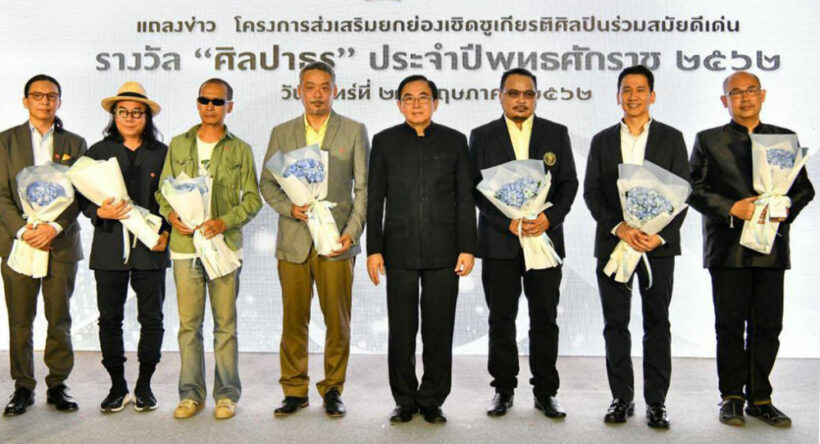 …but don't expect to be getting a letter of congratulations from the Thai PM.
The anti Junta rapper group 'Rap Against Dictatorship' has won the 2019 Vaclav Havel Prize for Creative Dissent, awarded by the New York-based Human Rights Foundation, the band has announced on its website.
Václav Havel Prize for Creative Dissent is an award established in 2012 by the New York City-based Human Rights Foundation. According to HRF President Thor Halvorssen, the prize recognises individuals "who engage in creative dissent, exhibiting courage and creativity to challenge injustice and live in truth". It was named in honour of Czech dissident playwright and politician Václav Havel, who had died the previous December, the award was founded with the help of his widow, Dagmar Havlová. Google co-founder Sergei Brin and PayPal co-founder Peter Thiel provided part of the prize's funding.
The Thai musicians are among this year's three laureates, which also include Ramy Essam, an Egyptian musician in exile, and Venezuelan political cartoonist Rayma Suprani. The international civil rights group awarded its creativity award to the Thai artists whose music criticised Thailand's junta and justice system.
RAD were threatened with legal action for their 2018 hit song "Prathet Ku Me" ("My Country's Got …").
The YouTube video was viewed more than 63 million times worldwide and received a lot of positive response from Thai social media users.
Two members of RAD, Liberate P and Jacoboi, are flying to Norway to receive the award, which will be held at the Oslo Freedom Forum.
"Please keep supporting us," the group posted on their Facebook page. The anti-dictatorship rap song that riled the junta-led government also sparked intense debate and hinted at a mood change in both the political and arts spheres in Thailand in 2018.
The 10 member RAD used social media as an artistic weapon – the government tried to ban it, warning that its message and video footage replicating the 1976 massacre at Thammasat University violated the Computer Crime Act's rules against spreading information inconsistent with the truth and also threatened national security.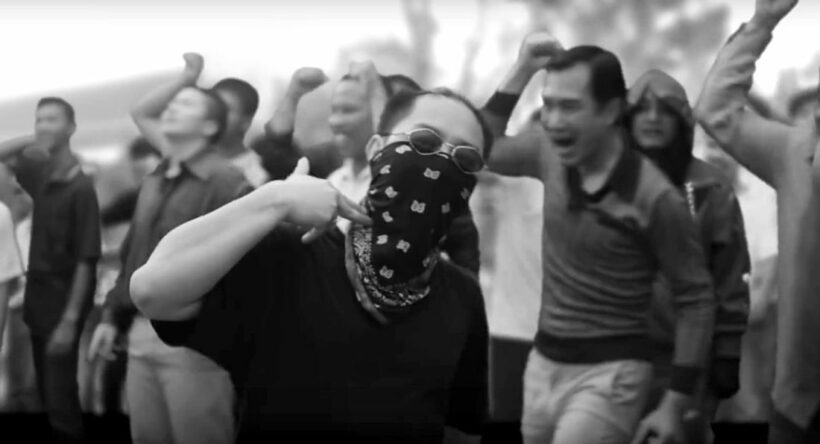 SOURCE: The Nation
Keep in contact with The Thaiger by following our
Facebook page
.


Have something to say? Scroll down to leave a comment, or visit our Thaiger Thailand Q&A Forum to discuss people, events, to-do and more with the local community.

Read more headlines, reports & breaking news in Thailand. Or catch up on your Thailand news.

Tesla's Elon Musk wins defamation trial over 'pedo guy' tweet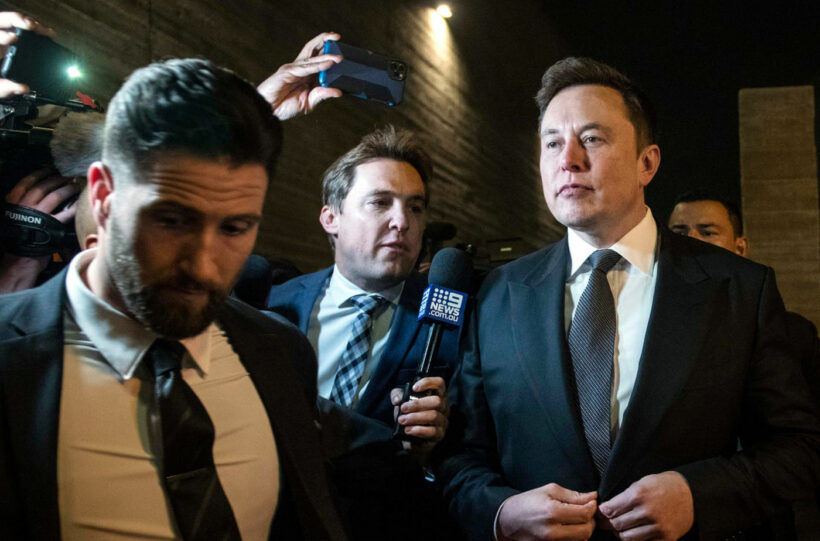 PHOTO: Christian Monterrosa/EPA
"My client went toe to toe with a billionaire bully."
Tesla's mercurial Elon Musk has emerged victorious after a defamation trial as a federal court jury swiftly rejected the US$190 million claim brought against him by a British cave explorer, Vernon Unsworth, who Musk branded a "pedo guy" on Twitter. The incident happened during the attempts to rescue the 13 young football players from the Tham Luang cave in Chiang Rai in July 2018.
The unanimous verdict by a jury of five women and three men was returned after roughly 45 minutes of deliberation on the fourth day of Musk's trial. The case has been closely watched by legal experts because it is believed to be the first major defamation lawsuit by a private individual to go to trial over statements made on the Twitter platform.
Musk shook hands with his lawyer after the four-day trial in LA. He didn't address Mr. Unsworth, whose team had told the court earlier on Friday the Tesla CEO should pay at least US$190 million in damages for his tweets about the diver.
Meanwhile, 64 year old Vernon Unsworth spoke outside the courthouse saying that he was resigned to his defeat.
"I accept the jury's verdict, take it on the chin and get on with my life."
L. Lin Wood, a high-profile trial lawyer, leading the legal team for the plaintiff Vernon Unsworth, says the jury's decision signals a higher legal threshold for challenging libelous material on social media.
"The challenge that was thrown down by Elon Musk was that if you don't sue it's true. We sued because it's false."
"This verdict puts everyone's reputation at risk."
The outcome was a triumph for Musk, whose fickle behaviour in a number of instances last year came under close scrutiny from federal regulators and shareholders of Tesla, his Silicon Valley-based electric car manufacturer.
48 year old Musk, who had testified during the first two days of the trial in his own defence and returned to court on Friday to hear closing arguments, exited the courtroom after the verdict."
"My faith in humanity is restored."
Unsworth's lawyer says he nevertheless saw the lawsuit as meaningful in helping erase the stain he said his client's reputation suffered.
SOURCE: Thai PBS World | The Guardian
Keep in contact with The Thaiger by following our
Facebook page
.
A Thai grandmother, a stroke, four dogs and a cat = musical magic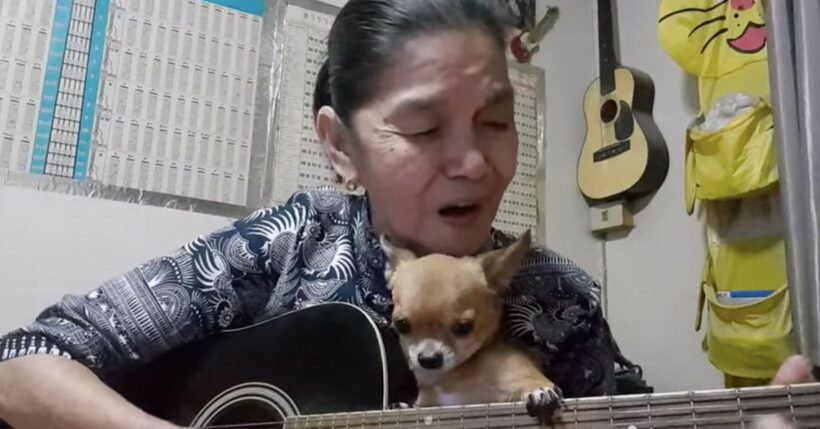 A Thai grandmother, singing soothing ballads to her chihuahua 'Jew Jam', has become an unexpected internet hit. In the video (below) there is also a cat that sings along with the guitar accompaniment provided by Malinda Herman.
Malinda says she sings the songs to the pets (the chihuahua is adorable) to "exercise her facial muscles". Malinda was in a car crash leaving the left side of her face paralysed.
Her repertoire goes from old ballads, to general pop and The Beatles, all in English. She also plays the piano (although would someone get the damn thing tuned!!) A fresh Chinese songbook is on the way too.
Together Jew Jam and Malinda, and her three other dogs, live together. And don't forget the cat providing harmonies.
The good news is that, along with the singing and the love of the five pets, Malinda says her facial muscles have recovered 75% already. The work on her recuperation has spawned over 650,000 subscribers and 100s of video clips. On Facebook, the Thai grandmother goes by the username หญิงชรา กะ หมาน้อย which translates to Old Lady With Dog.
Plenty more of Malinda at her official page HERE.
We wish Malinda the very best for her recovery and hope her home is alive with the sound of music, and the cat, for many years to come, long after she's fully recovered.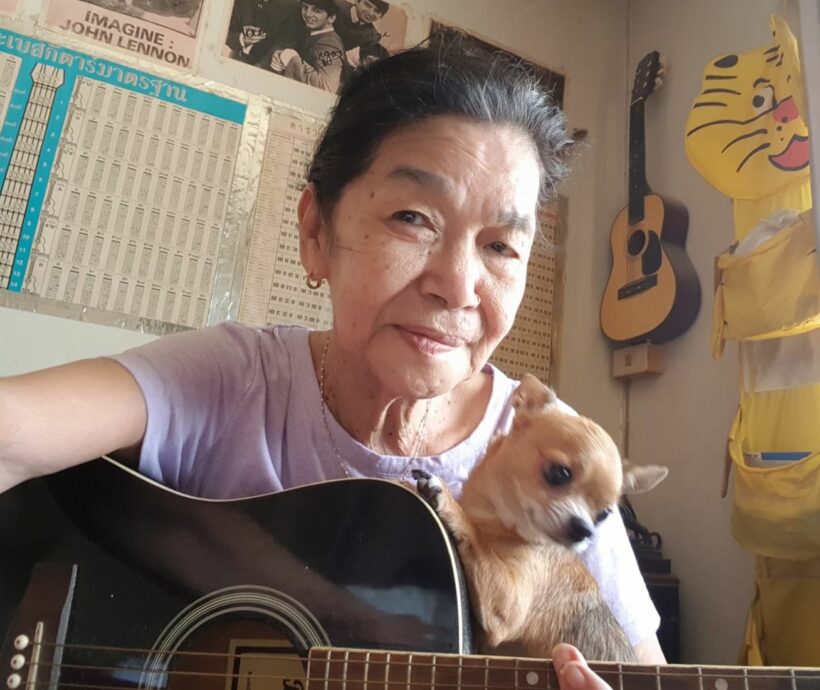 Keep in contact with The Thaiger by following our
Facebook page
.
"Build ASEAN brands" says AirAsia CEO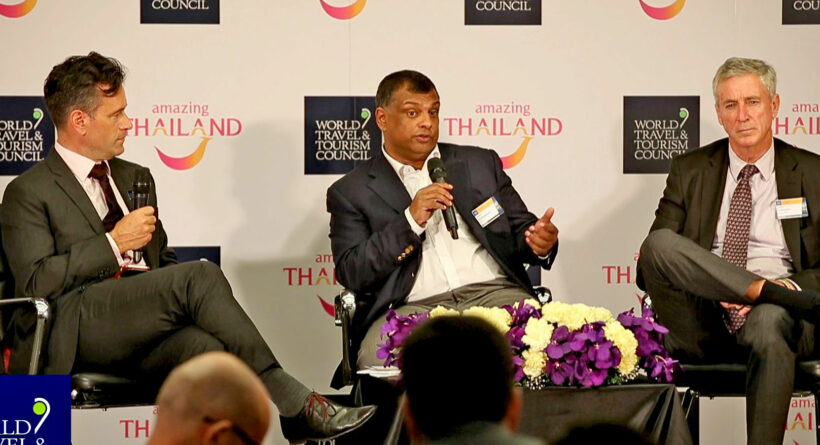 The CEO of AirAsia, Tony Fernandes, has told ASEAN governments to help create and strengthen "ASEAN brands" to drive the regional economy.
Addressing the ASEAN Business and Investment Summit 2019, Mr. Fernandes says, although ASEAN is the world's fourth largest economy, there are few ASEAN brands with impact beyond their national or regional boundaries. He blamed "both visible and invisible barriers."
He said with more economic headwinds resulting from the US-China trade war and other economic tensions, there's a need for ASEAN countries to do more intra-ASEAN trade.
He cited the success of AirAsia, which started as a small low cost airline with only two aircraft 18 years ago, as an example of how ASEAN companies can use entrepreneurial spirit and innovation to achieve their goals. But, he says, there's a need for governments to break down barriers and help ASEAN entrepreneurs.
He says there are rules and regulations in ASEAN that encourage foreign investment but do little to support the potential of ASEAN member countries.
Fernandes says despite huge growth in e-commerce, ASEAN has yet to see any regional e-commerce champions.
He emphasised that ASEAN, with a population of 650 million with diverse historical and cultural backgrounds, has immense potential, and the reason for AirAsia's success. "is because of this wonderful market of ASEAN."
He told the Summit that AirAsia owes its success partly to diversity in management and employment. He pointed out that AirAsia was the first airline in the region to have female pilots, and that it transcends nationalities when it comes to hiring. Mr. Fernandes says AirAsia also buys most of its food products from regional SMEs instead of from multinational companies.
"I'm a huge believer in ASEAN."
Fernandes encouraged businesses in the region to view ASEAN as a market and build ASEAN brands.
SOURCE: Thai PBS World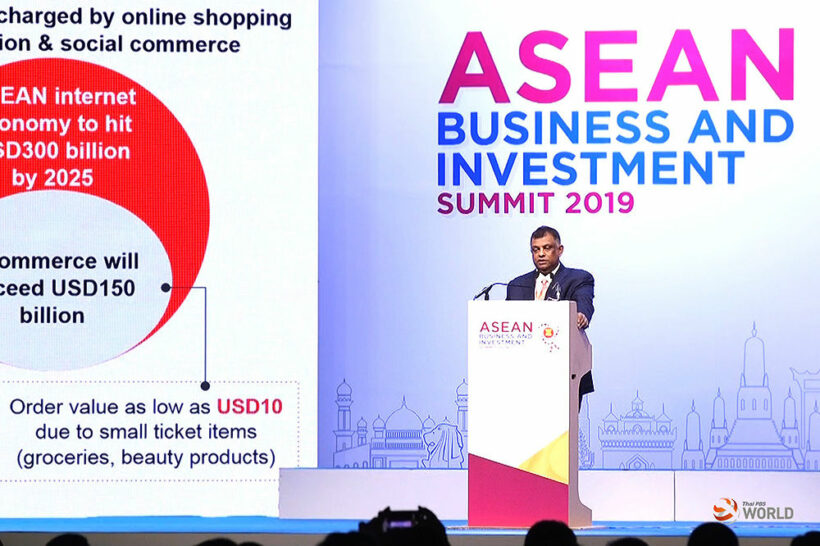 PHOTO: Thai PBS World
Keep in contact with The Thaiger by following our
Facebook page
.